A Special Event & Celebration
Thursday, October 27, 2016
6 pm Reception | 7 pm Dinner | Cocktail Attire or National Dress
United Nations
This fall marks the third year of a truly impactful Asia Society event — the Asia Game Changer Awards and Gala Dinner at the United Nations.
Asia Society will honor the dreamers and leaders of our world making a positive impact on the future of Asia. The Asia Game Changer Awards are designed to fill a vital gap, identifying and honoring true leaders making a positive contribution to the future of Asia.
These inspiring men and women represent the spectrum of achievement – those who have led from positions of power, as well as those who have done so from ground-level laboratories of innovation.
This year, we honor I.M. PEI — revered global architecture icon — with our 2016 Lifetime Achievement Award.
2016 ASIA GAME CHANGERS
MUZOON ALMELLEHAN •  MARITA CHENG • SOO-MAN LEE • SANDUK RUIT • AHMAD SARMAST • DURREEN SHAHNAZ • KARIM WASFI • ZHANG YIMOU
And Game Changer in the making Joey Alexander
To view and download the invitation, click here
For information, please email GameChangers@AsiaSociety.org
---
To relive the 2015 Asia Game Changer Awards click here
Underwriting Partner

Dinner Leadership
LEADERSHIP CO-CHAIRS
Stephen Bird/Citi
Ronnie and Barbara Chan
Betsy and Ed Cohen/Arete
Lulu and Anthony Wang
OFFICIAL BEVERAGE SPONSOR
PepsiCo
INSPIRATION
The Monteforte Foundation, Inc.
Kate and Bob Niehaus
Oscar and Agnes-Hsu Tang, Ph.D.
INNOVATION
Nicolas Berggruen
Anne and Joel Ehrenkranz
Henrietta and Richard Fore
Reiko Takahashi and Chong-Moon Lee
Himalayan Cataract Project
Lotte New York Palace
Hal and Ruth Newman
Jack and Susy Wadsworth
ENLIGHTEN
Anonymous
Edward R. Allen, III/Eagle Global Advisors
BNY Mellon
Ethan Allen Interiors, Inc.
Omar Ishrak/Medtronic
Adrian T. Keller
KPF
Asheet Mehta/McKinsey & Company
Victor and Tara Menezes
Standard Chartered
VISIONARY
KPMG
LeEco
The Rohatyn Group
Three Ocean Partners
Tianjin Economic-technological Development Area (TEDA)
IMPACT
AIG
Jose E. B. Antonio
Isaac Applbaum
Arnhold Foundation
Michael S. Chae
DeWitt Stern
Misook Doolittle
Dr. Ronald and Beth Dozoretz
Consulate General of the Republic of Korea
Gina Lin
Susan E. Lynch
Thomas E. and Celeste Pinto McLain
Cynthia Hazen Polsky and Leon Polsky
Charles Rockefeller
Denise and Andrew Saul
Kimberly V. Strauss
Fernando Zobel de Ayala
MOTIVATION
Syeda Henna Babar Ali
Lenore Carasia
Duncan Clark/BDA China
Serge Dumont
John H. Foster
FXFowle Architects
Elizabeth Gordon
Rafiq M. Habib
Anuradha Khilnani
Yung Hee Kim
Marie Jean Lederman
Susan Li
Montblanc
Amb. John Negroponte
Zhicheng Ren
Mrs. Arthur Ross
H. Edward Tang
Tiffany & Co.
Tsao & McKown Architects
Harry Winston Inc.
Julia Xiao
Shirley Yu
William Lie Zeckendorf
OFFICIAL AIRLINE SPONSOR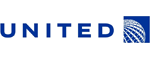 OFFICIAL BEVERAGE SPONSOR
OFFICIAL HOTEL PARTNER
SPECIAL SUPPORTER

Details
27 October 2016
6:00pm - 9:30pm
Asia Game Changer Awards and Dinner
First Avenue & 46th St.
New York, NY

Add to Google Calendar