A Special Event & Celebration
6 pm Reception | 7 pm Dinner | Cocktail Attire or National Dress
United Nations
This fall marks the third year of a truly impactful Asia Society event — the Asia Game Changer Awards and Gala Dinner at the United Nations.
Asia Society will honor the dreamers and leaders of our world making a positive impact on the future of Asia. The Asia Game Changer Awards are designed to fill a vital gap, identifying and honoring true leaders making a positive contribution to the future of Asia.
These inspiring men and women represent the spectrum of achievement – those who have led from positions of power, as well as those who have done so from ground — level laboratories of innovation.
This year Manny Pacquiao — philanthropist, world famous professional boxer, and member of the Philippines House of Representatives — has been selected as our 2015 Asia Game Changer of the Year!
2015 ASIA GAME CHANGERS
ISAMU AKASAKI, HIROSHI AMANO AND SHUJI NAKAMURA • CHANDA KOCHHAR • LEI JUN • LI CUNXIN • AASIF MANDVI • MARIAM AL-MANSOURI • MANNY PACQUIAO • KIRAN BIR SETHI

To Purchase Tickets Online Click Here
To Download the RSVP Form Click Here
---
Inquiries: please email GameChangers@AsiaSociety.org or call 212-327-9335
To relive the 2014 Asia Game Changer Awards click here.
Underwriting Partner
Dinner Leadership
LEADERSHIP CO-CHAIRS
Stephen Bird/Citi
Betsy and Ed Cohen/Arete
Lulu and Anthony Wang
OFFICIAL BEVERAGE SPONSOR
PepsiCo
INSPIRATION
Ronnie C. Chan
Christine and Stephen A. Schwarzman
INNOVATION
Anne and Joel Ehrenkranz
Henrietta H. Fore
Anonymous
ENLIGHTEN
BNY Mellon
HBO
KPF
Asheet Mehta
Victor and Tara Menezes
Standard Chartered Bank
Morgan Stanley
The Rohatyn Group
VISIONARY
Andrew Sabin Family Foundation
Omar Ishrak, Medtronic
KPMG
Loida Nicolas Lewis
Westpac Banking Corporation
IMPACT
Edward R. Allen III/Eagle Global Advisors
Arnhold Foundation
Dinyar and Aashish Devitre
Thomas E. and Celeste Pinto McLain
Ruth and Hal Newman
Cynthia Hazen Polsky and Leon Polsky
Denise and Andrew Saul
MOTIVATION
Susan E. Lynch
Charles Rockefeller
Fernando Zobel de Ayala
SUPPORTER
Raana Imtiaz Khan
Dr. Anuradha Khilnani
Thomas A. and Georgina T. Russo
List in formation
OFFICIAL AIRLINE SPONSOR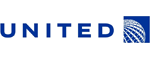 OFFICIAL BEVERAGE SPONSOR
Game Changer of the Year Travel Partner