Osborn Elliott Prize
For Excellence in Journalism on Asia
---
Asia Society will announce the winner of the 2021 Oz Prize in May, and the award will be presented at an event on
June 15. Stay tuned for details.
---
Gerry Shih of The Washington Post was the winner of the 2020 Osborn Elliott Prize for Excellence in Journalism on Asia for his wide-ranging and penetrating coverage of China. Shih and The Post were honored at a discussion and awards ceremony held virtually on May 19, 2020 led by Jury Chair Marcus Brauchli. 
His award-winning stories were reported over the course of 2019, on topics ranging from use of a hidden military base in Tajikistan, a clandestine Twitter crackdown, and the disappearance of student activists at Peking University. He told stories of the damage caused by a chemical disaster in Xiangshui County, 200 miles north of Shanghai, and ex-laborers in Shenzhen, whose efforts to build a Chinese boomtown left them dying of lung disease. He also reported on the oppression of the Hui minority, in China's heartland, an expansion of the repression begun thousands of miles away against another Muslim minority, the Uighurs, in Xinjiang province.
"Foreign journalists have played an ever-more-important role in China over the last generation, as this prize competition has seen over the years. The jury for the Osborn Elliott Prize deeply regrets moves by both the United States and China to restrict the access of journalists and media to the other's country. The outstanding nominations the Jury reviews every year and the winners it has chosen for this prize are a reminder of the important role of journalism and open information flows in global development." Read the jury statement and announcement of the prize here.
Shih was part of the reporting team that won the 2019 Oz Prize for a series entitled "China Clamps Down" that documented how China's ruling Communist Party is asserting itself over the population in the country's far-Western Xinjiang region and explored what this has meant for religious freedom and minority rights in China.
Affectionately referred to as the "Oz Prize," the award honors the late Osborn Elliott, a legendary journalist and former editor-in-chief of Newsweek. Elliott set new standards for reporting and editing, and became one of the earliest practitioners of "civic journalism," the deliberate focusing of the journalistic enterprise on urgent issues of public policy.
The Oz Prize jury is chaired by Marcus Brauchli, managing partner of North Base Media and former editor of the Washington Post and the Wall Street Journal. 2020 jurors included Dorinda Elliott, SVP, Director of Programs at China Institute; Mei Fong, Pulitzer Prize-winning journalist and Director of Communications and Strategy at the Center for Public Integrity; and Alec McCabe, Senior Editor, Emerging Markets, Bloomberg News.
---
Previous Oz Prize Winners
2020: Gerry Shih, The Washington Post
2019: Team of Reporters, Associated Press
2018: Wa Lone and Kyaw Soe Oo, Reuters
2017: Ellen Barry, The New York Times
2016: Sudarsan Raghavan, The Washington Post
2015: Team of Reporters, Bloomberg News
2014: Team of Reporters, Reuters
2013: Team of Reporters, Bloomberg News 
2012: April Rabkin, Fast Company
2010: Keith Bradsher, The New York Times
2009: Team of Reporters, International Herald Tribune
2008: Shai Oster, The Wall Street Journal
2007: Evan Osnos, Chicago Tribune
2006: Barbara Demick, Los Angeles Times; Matthew McAllester, Newsday
2005: Philip P. Pan, The Washington Post
2004: John Pomfret, The Washington Post
2003: Elisabeth Rosenthal, The New York Times
---
About Osborn Elliott, 1924-2008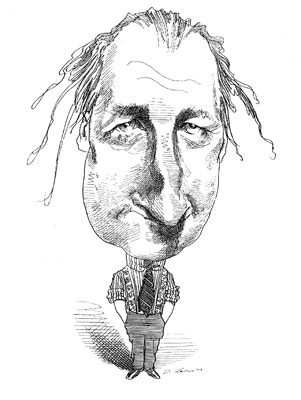 The Osborn Elliott Prize for Excellence in Journalism on Asia honors a legendary journalist whose inclusive public dialogue and civic engagement characterized his life's work.
Oz Elliott's career began with the New York Journal of Commerce and TIME magazine half a century ago. He moved to Newsweek, where he served as editor, editor-in-chief, CEO and chairman from 1961 to 1976. During his long tenure, Elliott significantly shaped a new and more populist journalism. By launching the "My Turn" feature, he opened the magazine to a broader range of public opinion, in addition to engaging such regular columnists as Paul Samuelson, Milton Friedman and Meg Greenfield. His proudest accomplishment during those years was Newsweek's outspoken support for the emerging civil rights movement: in 1963 he devoted a special issue to African-Americans.
Civic duty and journalism were constant themes in his life. In 1975 Oz Elliott became founding chairman of the Citizens Committee for NYC. A year later he became New York's first Deputy Mayor for Economic Development. This was followed by 15 years as dean and professor at the Columbia University Graduate School of Journalism, where he established the Poliak Center for First Amendment Studies and the Delacorte Center for Magazine Journalism. In 1992 he led a march on Washington of 250,000 people protesting the federal neglect of U.S. cities.
Oz Elliott was a fellow of the American Academy of Arts and Sciences. He served on numerous boards, including Asia Society, the American Museum of Natural History, the New York Public Library and Harvard's Board of Overseers. He was among the first to be inducted into the Magazine Editors Hall of Fame. He served on the Pulitzer Prize Board, wrote books, and received honorary degrees and many journalism awards. Through his leadership as a civic journalist and civic stalwart, he inspired and trained thousands to become active partners in shaping our society. Though Oz died in 2008, his contribution is a lasting legacy.
---
Related Videos