Osborn Elliott Prize
For Excellence in Journalism on Asia
Asia Society's Osborn Elliott Prize for Excellence in Journalism on Asia, affectionately referred to as the "Oz Prize," honors the late Osborn Elliott, a legendary journalist and former editor-in-chief of Newsweek. Elliott set new standards for reporting and editing, and became one of the earliest practitioners of "civic journalism," the deliberate focusing of the journalistic enterprise on urgent issues of public policy.
Asia Society awarded the 2018 Oz Prize to Wa Lone and Kyaw Soe Oo of Reuters. The Burmese journalists led a team of Reuters reporters in Myanmar and Bangladesh who provided searing accounts of violence against the Rohingya. Their arrest in December 2017 prompted an international outcry.
The independent jury that awards the prize called the reporting "courageous and risk-taking in its real-time chronicling of mass atrocities." It was the first time in the prize's 15-year history that the winners were imprisoned for their work. 
This year's awardee will be announced in spring and honored at an event at Asia Society in New York on Tuesday, May 21, 2019.
Read Reuters 2018 prize-winning stories here:
Finalists for the 2018 prize:
Associated Press—Todd Pitman, Kristin Gelineau, Robin McDowell, Esther Htusan, Muneeza Naqvi, and photos/video by Wong Maye-E, Rishabh Raj Jain, Bernat Armangue, Gemunu Amarasinghe, and Dar Yasin—for a series on the "Rohingya Exodus."
Rappler—Patricia Evangelista with photography by Carlo Gabuco—coverage of extrajudicial killings in the Philippines' state-sanctioned drug war. The package included video, photos, as well as interactive elements, and included the following stories: "Where The Drug War Began," "This is Where They Do Not Die," "The Red Mark," and "The Fifth Man."
---
Previous Oz Prize Winners
2017: Ellen Barry, The New York Times
2016: Sudarsan Raghavan, The Washington Post
2015: Team of Reporters, Bloomberg News
2014: Team of Reporters, Reuters
2013: Team of Reporters, Bloomberg News 
2012: April Rabkin, Fast Company
2010: Keith Bradsher, The New York Times
2009: Team of Reporters, International Herald Tribune
2008: Shai Oster, The Wall Street Journal
2007: Evan Osnos, Chicago Tribune
2006: Barbara Demick, Los Angeles Times; Matthew McAllester, Newsday
2005: Philip P. Pan, The Washington Post
2004: John Pomfret, The Washington Post
2003: Elisabeth Rosenthal, The New York Times
---
About Osborn Elliott, 1924-2008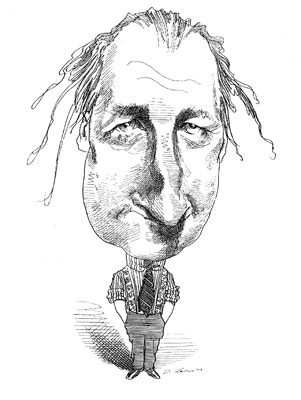 The Osborn Elliott Prize for Excellence in Journalism on Asia honors a legendary journalist whose inclusive public dialogue and civic engagement characterized his life's work.
Oz Elliott's career began with the New York Journal of Commerce and TIME magazine half a century ago. He moved to Newsweek, where he served as editor, editor-in-chief, CEO and chairman from 1961 to 1976. During his long tenure, Elliott significantly shaped a new and more populist journalism. By launching the "My Turn" feature, he opened the magazine to a broader range of public opinion, in addition to engaging such regular columnists as Paul Samuelson, Milton Friedman and Meg Greenfield. His proudest accomplishment during those years was Newsweek's outspoken support for the emerging civil rights movement: in 1963 he devoted a special issue to African-Americans.
Civic duty and journalism were constant themes in his life. In 1975 Oz Elliott became founding chairman of the Citizens Committee for NYC. A year later he became New York's first Deputy Mayor for Economic Development. This was followed by 15 years as dean and professor at the Columbia University Graduate School of Journalism, where he established the Poliak Center for First Amendment Studies and the Delacorte Center for Magazine Journalism. In 1992 he led a march on Washington of 250,000 people protesting the federal neglect of U.S. cities.
Oz Elliott was a fellow of the American Academy of Arts and Sciences. He served on numerous boards, including Asia Society, the American Museum of Natural History, the New York Public Library and Harvard's Board of Overseers. He was among the first to be inducted into the Magazine Editors Hall of Fame. He served on the Pulitzer Prize Board, wrote books, and received honorary degrees and many journalism awards. Through his leadership as a civic journalist and civic stalwart, he inspired and trained thousands to become active partners in shaping our society. Though Oz died in 2008, his contribution is a lasting legacy.
---
Related Videos