Honorees
2018 – Hong Kong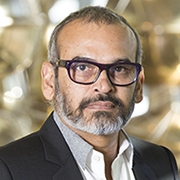 Subodh Gupta
Subodh Gupta draws from a diverse range of media including painting, sculpture, installation, performance, photography, and video in his practice. Gupta is best known for his use of the mass-produced stainless steel and brass cooking vessels ubiquitous throughout India, which he transforms into monumental sculptural installations that explore migration, globalization, and the social repercussions of economic development. Gupta has held solo exhibitions at the Arthur M. Sackler Gallery, Washington, D.C. (2017); and the Victoria and Albert Museum, London (2015). He has participated in Performa 13, New York (2013); Kochi-Muziris Biennale, Kochi, (2012); and the 51st Venice Biennale (2005). In 2018, Monnaie de Paris will present a retrospective exhibition of the artist.
Shirazeh Houshiary
Shirazeh Houshiary, a member of the New British Sculpture movement in the 1980s, employs painting, sculpture, and video installations, often incorporating elements of Islamic texts and imagery, including Sufi poetry, as a means to ruminate on the intangible nature of spirituality and our common humanity. Her work was included in the groundbreaking exhibition "Magiciens de la Terre" at the Centre Pompidou, Paris (1989). She has had solo exhibitions at Tate Liverpool (2003) and the British Museum (1997). Her work has been featured in the 57th Venice Biennale (2017); The Museum of Modern Art, New York (2006); Tehran Museum of Contemporary Art (2004); and São Paulo Biennial (1996). Houshiary was shortlisted for the Tate Modern's prestigious Turner Prize in 1994.
Ju Ming
Ju Ming has been lauded as one of the most celebrated sculptors from Taiwan for his minimal yet fluid aesthetic. His signature reductive style is best illustrated in his acclaimed Taichi Series and Living World Series, created in a diverse range of mediums including wood, iron, bronze, and stainless steel. Ju has been the recipient of solo exhibitions at the Hong Kong Museum of Art (2014); the National Art Museum of China (2010); the National Taiwan Museum of Fine Arts, Taichung (2006); and the Yorkshire Sculpture Park, West Yorkshire (1991). A permanent museum dedicated to the artist was founded in 1999 in Chinshan, Taiwan.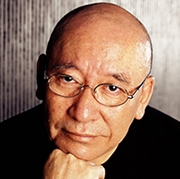 Park Seo-Bo
Park Seo-Bo is a seminal figure in Korean contemporary art and a founding member of the Dansaekhwa movement in the 1960s, which defined postwar Korean abstract painting. Park is best known for his ongoing Ecriture series which he began in 1967. His minimalist paintings have evolved with time to feature meticulously inscribed surfaces that he builds up with acrylic and Korean hanji paper, emphasizing the materiality of the painting while evoking a Taoist sense of pure emptiness. His work has been presented in solo exhibitions at the Daegu Art Museum (2012) and Tate Liverpool (1992), and group exhibitions at the Carlo Bilotti Museum, Rome (2013); and the 43rd Venice Biennale (1988).
---
2018 – India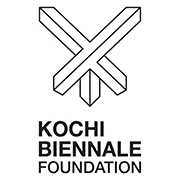 Kochi Biennale Foundation
Bose Krishnamachari and Riyas Komu, critically acclaimed artists in their own right, co-founded the Kochi Biennale Foundation (KBF) in 2010 on the conviction that art is essential to contemporary society. KBF is a non-profit organization engaged in promoting art and culture and educational activities in India, most notably the Kochi-Muziris Biennale, with a goal to strengthen contemporary art infrastructures and to broaden public access to art across India. The Biennale seeks to encourage appreciation for artistic expression and its relationship to society and protect the autonomy of artistic pursuits. The Foundation organizes a broad range of ongoing educational and outreach initiatives with a focus on the artistic development of art students and children across India.
Benitha Perciyal
Benitha Perciyal has developed a distinctive approach to sculpture that incorporates her Christian background to explore organized religion and the role faith plays within contemporary society. Her figurative assemblages are often created using herbs and oils that are used to make incense such as myrrh, cinnamon, frankincense, lemongrass, and bark powder, which she casts into iconographic forms. These often fragmented objects represent the ephemerality of our physical existence and the fragility of religious faith in the 21st century. Perciyal's work has been featured in the second Kochi-Muziris Biennale (2014) and the First Yinchuan Biennale (2016), and most recently in the group exhibition Mémories des futurs: Modernités indiennes, organized by the Centre Pompidou Paris (2017–2018).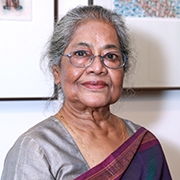 Arpita Singh
Arpita Singh is celebrated for her multidisciplinary practice, spanning over five decades, that astutely documents cultural shifts found across contemporary life in India in response to the country's socio-economic rise. Her work often incorporates elements of traditional Indian culture including miniature painting, textiles, folk art and mythology filtered through a feminine perspective. In the 1990s Singh explored the politics of female identity through the poignancy of ageing bodies, contesting conventional aesthetics of female sexuality. Singh's work has been exhibited at Art Gallery of New South Wales, Sydney (1993); Centre Georges Pompidou, Paris (1986); and the Royal Academy of Arts, London (1982) among others. She has participated in the Havana Biennale (1987) and the 3rd and 4th Triennial–India, New Delhi (1977 and 1980) and was awarded the Padma Bhushan by the Republic of India in 2011.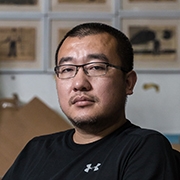 Sun Xun
Sun Xun's artistic practice combines meticulous craftsmanship with stylistic experimentation, blurring the lines between drawing, painting, animation, and installation. His signature animated new media works explore themes of global history, culture, memory, and politics with a focus on the subjective nature of history and the disconnect between personal experience and officially recorded events. The artist established π Animation Studio in 2006. Sun's work has been the subject of solo and group exhibitions at the Museum of Contemporary Art, Taipei (2017); the Solomon R. Guggenheim Museum, New York (2016); 10th Shanghai Biennial (2014); and The Metropolitan Museum of Art, New York (2014). He is a recipient of the Award of Art China: Young Artist of the Year (2014).
---
2017 – Hong Kong
Hon Chi Fun
Hon Chi Fun is one of Hong Kong's most respected visual artists, best known for his abstract paintings and serigraphic prints that reflect his interest in Taoism and phenomenology through the expression of circles. In 1958, he co-founded the Modern Literature and Art Association to promote local public interest in literature and art. He was among the first in Hong Kong to be awarded a Fellowship by John D. Rockefeller 3rd Foundation in 1968. He has been the recipient of solo exhibitions at Hong Kong Museum of Art (2005) and the University Museum and Art Gallery of the University of Hong Kong (1988). In 2013, he received the Medal of Honor from the Hong Kong SAR Government in recognition of his outstanding artistic achievements.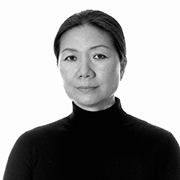 Kimsooja
Kimsooja is an internationally acclaimed multimedia artist whose videos, installations, and performances poignantly address issues relating to culture, politics, history, and identity, especially with regard to the displaced self. The artist's conceptual, aesthetic, and structural investigations of performance through immobility in her practice inverts the notion of the artist as the predominant actor. Her work has been exhibited internationally and featured in numerous solo and group exhibitions, including at the National Museum of Modern and Contemporary Art, Seoul (2016); Centre Pompidou-Metz (2015); Reina Sophia, Madrid (2006); MoMA PS1, New York (2001); 24th São Paulo Biennial (1998); the 48th, 49th, 51st and 52nd Venice Biennales. In 2013 she represented Korea at the 55th Venice Biennale.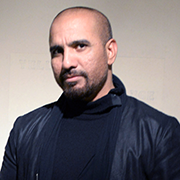 Rashid Rana
Rashid Rana is known for his conceptual sculptures, videos, and photo composite collages that provocatively deconstruct social histories and cultural disjunctions to reflect the duality of our time. He has participated in major exhibitions including My East is Your West, a collateral event at the 56th Venice Biennale (2015); Mohatta Palace Museum, Karachi (2013); Cornerhouse, Manchester (2011); Asia Society Museum, New York (2009); and Musée Guimet, Paris (2010) among others. Rana was recently appointed the artistic director of the 2017 Lahore Biennale. He is also the founding faculty member and current Dean of the School of Visual Arts and Design at the Beaconhouse National University in Lahore.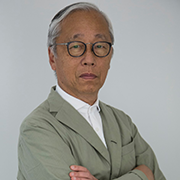 Hiroshi Sugimoto
Hiroshi Sugimoto's singular practice spans the mediums of performing arts, photography, sculpture, installation, and architecture. His art deals with history and temporal existence through a variety of subject matter issues surrounding time, empiricism, and metaphysics that bridge Eastern and Western ideologies while examining the nature of time, perception, and the origins of consciousness. Sugimoto's work has been presented in numerous international solo and group exhibitions among them The J. Paul Getty Museum (2014); 17th Biennale of Sydney (2010); Yokohama Triennale (2001); 3rd Biennale d'art contemporain de Lyon (1995); and Carnegie International (1991). The artist received the Order of Arts and Letters (2013) from the French government; the Praemium Imperiale Painting Award (2009) from the Japan Arts Association; and the Hasselblad Foundation International Award in Photography (2001).
---
2017 – India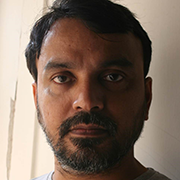 Abir Karmakar
Born in 1977 in Siliguri, West Bengal, Abir Karmakar completed his Bachelor's degree in Visual Art at Rabindra Bharati University, Kolkata, in 2001, and then his Master's degree in Fine Art at the Faculty of Fine Arts at Maharaja Sayajirao University, Baroda, in 2003. Karmakar is known for his casual and voyeuristic self-portraits, in which he places his naked body in intimate settings. His body language and the mysterious eye contact he makes with viewers are provocative, offering his interpretation of sexuality and the fluid nature of identity in contemporary contexts. Kamarkar's solo shows include "Within The Walls," "In The Old Fashioned Way," "Interiors," and "From My Photo Album."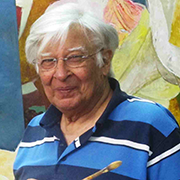 Krishen Khanna
Born in 1925, Khanna grew up in Lahore. He began studying art after he graduated from college in evening classes held at the Mayo School of Art. In 1947, Khanna's family moved to Shimla as a result of the Partition of India and Pakistan, and Khanna was deeply affected by not only the change in his personal life, but also the socio-political chaos that reigned around him. His early works are reproductions of the scenes that were indelibly imprinted in his memory during this period. Most of Khanna's work is figurative; he chose not to explore abstraction unlike most of his contemporaries. 
teamLab
Formed in 2001, teamLab is a collective, interdisciplinary creative group that brings together professionals from various fields of practice in the digital society: artists, programmers, engineers, CG animators, mathematicians, architects, web and print graphic designers, and editors. Referring to themselves as "Ultra-technologists," their aim is to achieve a balance between art, science, technology, and creativity. teamLab believes that digital technology can expand art and that digital art can create new relationships among people.
---
2016 – Hong Kong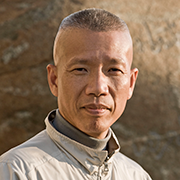 Cai Guo-Qiang
Cai Guo-Qiang, one of the most iconic artists working today, is best known for his signature explosion events. Cai's multidisciplinary practice draws upon eastern philosophies and socio-political issues to facilitate an exchange between the viewer and the larger universe around them. The artist was born in Quanzhou, China, and studied stage design at the Shanghai Theatre Academy. Cai has been the subject of numerous international solo exhibitions, including "Cai Guo-Qiang—An Explosion Event: Light Cycle Over Central Park" (2003) at Asia Society Museum, as well as a part of such seminal group exhibitions as Asia Society's "Inside Out: New Chinese Art" (1998). He has been the recipient of many honors including the Barnett Newman Grant Award (2015), U.S. Department of State Medal of Arts (2012), the Praemium Imperiale (2012), the Fukuoka Arts & Culture Prize (2009), and the Golden Lion at the 48th Venice Biennale (1999). The artist served as Director of Visual and Special Effects for the Opening and Closing Ceremonies for the 2008 Summer Olympics in Beijing.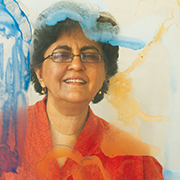 Nalini Malani
Nalini Malani is considered one of the foremost artists from India today. She has created a unique visual language through her drawings, videos, and most notably her video/shadow play installations. In the 1980s the artist became known for her attention to feminist issues and her multimedia projects feature recurring themes around the subject of gender, memory, race, and transnational politics, especially in reference to India's postcolonial history after independence and partition. Her recent works are included in major collections such as those of The Museum of Modern Art, New York, and the Georges Pompidou National Centre for Art and Culture in Paris. She has received several international honors, including the Fukuoka Arts & Culture Prize (2013) and has been the subject of numerous international solo and group exhibitions including, in 2014, her solo exhibition "Transgressions" organized by Asia Society Museum.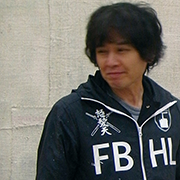 Yoshitomo Nara
Yoshitomo Nara was born in Hirosaki, Aomori, Japan, in 1959. He completed his Master's Degree at Aichi Prefectural University of Fine Arts and Music in 1987. The following year, Nara studied with A. R. Penck at Kunstakademie Düsseldorf in Germany and earned the title of Meisterschüler. He lived and worked in Cologne from 1994 to 2000, and was a guest professor at the University of California, Los Angeles, in 1998. The artist lived and worked in Tokyo after returning to Japan in 2000, and later relocated to Tochigi in 2005. Through his expressive depictions of children and animals ranging from paintings and drawings, to three-dimensional works employing FRP, ceramic, bronze, and large-scale installations, Nara continues to attract audiences internationally and is one of Japan's most iconic artists of our time. In 2010, Asia Society Museum presented the first major New York exhibition of his work, "Yoshitomo Nara: Nobody's Fool," and in 2015, the Asia Society Hong Kong Center held his first major solo exhibition in Hong Kong, "Life is Only One."
---
2015 – Hong Kong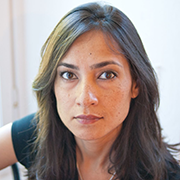 Shahzia Sikander
Shahzia Sikander is a Pakistani-born artist whose pioneering practice takes Indo-Persian miniature painting as a point of departure and experiments with scale and media, including animation, video, and mural. Recipient of the inaugural U.S. Medal of Art (2012) and the MacArthur Fellowship (2006), Sikander's work helped launch a resurgence in the miniature painting department in the nineties at the National College of Arts in Pakistan.
Do Ho Suh
Do Ho Suh is an internationally renowned Korean artist whose site-specific installations and meticulously crafted sculptures question boundaries of identity and conventional notions of scale and space in both its physical and metaphorical manifestation. His thought-provoking works have been represented in many of the world's leading museums. He was named Wall Street Journal Magazine's 2013 Innovator of the Year in Art.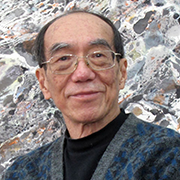 Wucius Wong
Hong Kong based artist Wucius Wong explores the synthesis of traditional Chinese painting and contemporary Western design, primarily through ink art. Wong has participated in numerous exhibitions worldwide, and his works have been collected by museums in America, Europe, Australia, and China. He received the John D. Rockefeller 3rd Fund Grant in 1971, and was awarded the Bronze Bauhinia Star Medal by the Hong Kong SAR Government in 2007. He is currently an adjunct professor at the Chinese University of Hong Kong, and advisor to several Hong Kong public museums.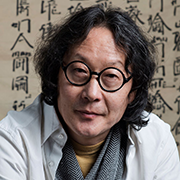 Xu Bing
Xu Bing is a Chinese conceptual artist whose works draw on the creative use of language, words, and text. A recipient of the MacArthur Fellowship in 1999, Xu's artworks have been exhibited at museums worldwide, including The Metropolitan Museum of Art and The Museum of Modern Art (New York), the Victoria and Albert Museum and the British Museum (London), and several Venice Biennales. In 2015, Xu Bing received the U.S. Department of State Medal of Arts award.
Photo credits: Shahzia Sikander, photo courtesy Sikander Studio; Do Ho Suh, photo by Lee Ju Yeon; Wucius Wong, photo by Pansy Wong; Xu Bing, photo courtesy Hi Art Magazine.
---
2014 – Hong Kong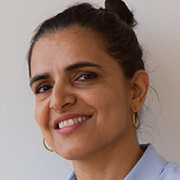 Bharti Kher
Bharti Kher is widely regarded as an artist at the forefront of contemporary art. Her radically heterogeneous works have been shown in galleries and museums around the world, including the Tel Aviv Museum of Art; Centre Georges Pompidou; Museum of Contemporary Art, Tokyo (MOT); and the Rockbund Art Museum in Shanghai.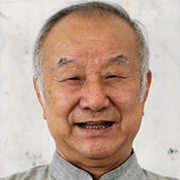 Liu Guosong
Liu Guosong, a founder of The Fifth Moon Art Group and pioneer of the modern art movement in Taiwan, is one of the most important and influential practitioners of modernist Chinese art. His paintings are part of more than sixty museum collections, including Taipei Fine Arts Museum, the Palace Museum in Beijing, the British Museum, the Art Institute of Chicago, and the National Gallery of Victoria in Melbourne.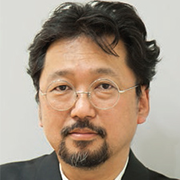 Takashi Murakami
Takashi Murakami is an artist of international importance. In addition to numerous solo exhibitions, a large-scale retrospective of Murakami's work, ©Murakami, toured major museums around the world, including the Museum of Contemporary Art, Los Angeles, and the Guggenheim Museum Bilbao. He has also held major retrospectives at the Palace of Versailles and ALRIWAQ DOHA.
Zhang Xiaogang
Zhang Xiaogang has established himself as one of the most important Chinese contemporary painters. He has been the subject of numerous solo exhibitions, and his works are held in the collections of museums worldwide, including the Essl Museum-Kunst der Gegenwart, Klosterneuburg, Austria; Solomon R. Guggenheim Museum, New York; National Gallery of Australia, Canberra; and Shanghai Art Museum, China.
Photo credits: Bharti Kher, photo by Koichiro Matsui; Liu Guosong, photo courtesy Mingshan Art; Takashi Murakami, photo by Susan Silas 2013; Zhang Xiaogang, photo by G.R. Christmas 2008.
---
2013 – Hong Kong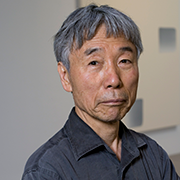 Lee Ufan
Korean artist Lee Ufan is widely known as one of the founders and major proponents of the avant-garde Mono-ha (Object School) group, Japan's first internationally recognized contemporary art movement, in the late 1960s. Lee's work has been featured in hundreds of solo and group exhibitions since 1967, including a June 2011 major five decade retrospective of his work, entitled Lee Ufan: Marking Infinity, at the Solomon R. Guggenheim Museum. He has received numerous accolades for his art. An artist, writer, and philosopher he is also a professor at Tama Art University, Tokyo, where he has taught since 1973.
Nyoman Masriadi
Nyoman Masriadi is one of the leading Indonesian contemporary artists from the post-Suharto era. Masriad's paintings frequently depict superhuman figures whose narratives, while rooted in Indonesian cultural history, offer witty and often biting social commentary on contemporary life and global pop culture. A 2008 Singapore Art Museum exhibition spanning his ten-year career highlighted his unique visual language of painting.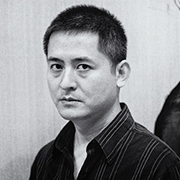 Zeng Fanzhi
Zeng Fanzhi is one of the most important contemporary artists in China. A product of the Cultural Revoltuion, his early works, such as Hospital Series and Mask Series, drew the global art world's attention to Chinese contemporary art.  Zeng has had numerous exhibitions around the world. He has an upcoming major solo exhibition at the the Musée d'Art Moderne de la Ville de Paris in October 2013. Zeng currently lives and works in Beijing.