Afghan Young Leaders in Action: Youth Summit in Jalalabad
The Afghanistan 21 Young Leaders successfully conducted its 2nd installment of the Promising Voices summit in the southeastern city of Jalalabad on Jan 25th and 26th, following the earlier summit held in Herat city last December. The purpose of the summit was to create a platform for young Afghans from different walks of life to discuss issues that are relevant to the country's youth and future.
As part of their "ten ideas for ten years," the Afghan Young Leaders have covered four main areas of conversation through panel discussions namely, youth empowerment, women's empowerment, nation building, and security. The discussions were aimed to identify the Jalalabad youth perspectives in those challenging areas in regards to the city specific socio-economic layouts.
About 400 men and women attended the two day summit wherein AYLI members talked about youth and women empowerment, nation building, peace and security, civil society, education, international engagement, good governance, and health.
AYLI Fellow Jamil Danish called the summit very inspiring and said that youths are to take the lead and participate in social, economic, and political spheres of life. "The 2014 negative news about Afghanistan has not changed the determination of the youth that they could do everything in their capacity to take the lead and to bring about positive changes in their life and their community for a brighter future."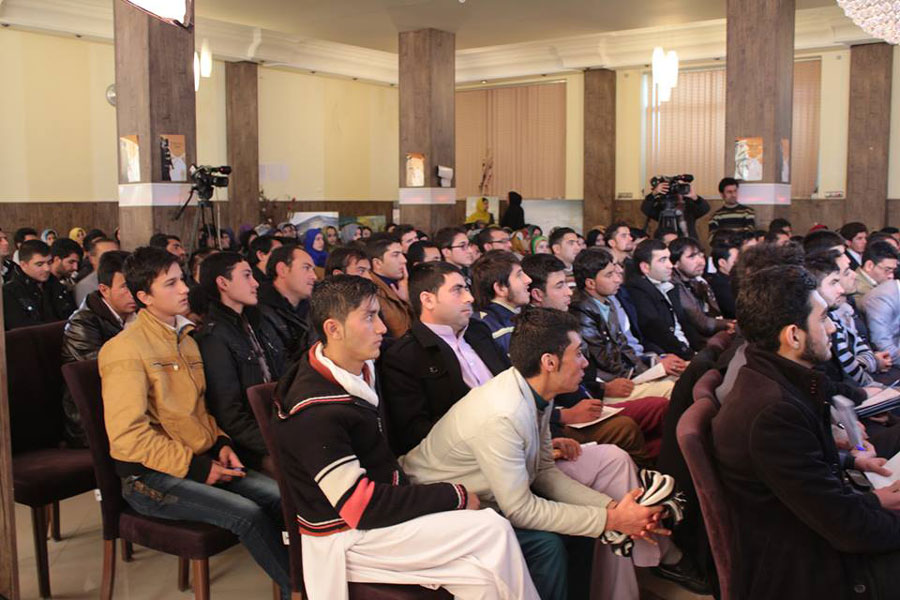 This is the second in a series of youth summits, organized in partnership with MOBY GROUP and the Afghanistan Chamber of Commerce and Industries (ACCI), focused on preventing brain-drain; delving deeper into AYLI's "ten ideas for ten years"; and inspiring Afghan youth to contribute towards affecting change in their country.
The first youth summit was held in Herat Province from December 22-23.
Related Links:
First Youth Summit: Promising Voices in Herat
Asia 21 Young Leaders in Action