How You Can Help Afghanistan's Landslide Victims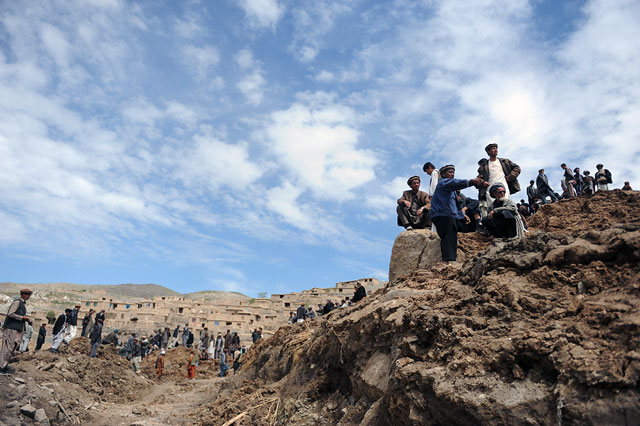 Afghan villagers search through dirt and debris at the scene in the landslide-hit Aab Bareek village in Argo district of Badakhshan on May 5, 2014. At least 300 were killed, and officials warned the death toll could rise by hundreds more. (Farshad Usyan/AFP/Getty Images)
As aid workers and Afghanistan government officials attempt to provide desperately needed relief to the survivors of this month's devastating double landslide in Badakhshan province (and try to get an accurate assessment of the destruction), many of us are looking for ways to be helpful. An exact death toll is not yet known, but the May 2 landslide is considered one of the worst natural disasters in Afghanistan's recent memory.
Asia Society would like to direct members and online readers to the Coordination Committee for Argo Relief, an initiative of Afghan civil society organizations and activists who are at the frontline of coordinating relief efforts. Members of Asia Society's Afghanistan 21 Young Leaders Initiative belong to the Coordination Committee and are actively involved in its efforts.
You can also send your contributions to UNICEF's emergency relief programs by visiting UNICEF Responds to Landslide in Afghanistan.