Class of 2016
Advocating for Sustainable Urban Development
ANOKA P. ABEYRATHNE
SRI LANKA
Co-Founder & Director
Sustainsolution.org
"Leadership to me is being able to influence, inspire and empower others to work towards a vision together to contribute towards the greater good of society. Asia 21 facilitates the growth of young leaders on working together to achieve solutions for the most pressing issues of the region, and I am humbled and honored to be part of the Initiative."
ANOKA ABEYRATHNE is an eco-social entrepreneur and policy advocate, with a passion for sustainable urban development. She is the co-founder and director of SustainSolutions.org, a social enterprise dedicated to solving social and environmental issues through community participation. It operates in over 5,000 villages in Sri Lanka, India, Bangladesh and the Maldives with over 20,000 volunteers.
Anoka is the first Sri Lankan Representative to UN-Habitat's Youth Advisory Board, and a Global Youth Ambassador for the UN Special Envoy on Global Education. She is also the first Sri Lankan woman to be selected as a "New Champion" by the World Economic Forum, and the youngest recipient of the Commonwealth Youth Award in Development. Anoka was featured in the 2012 List of 25 Most Influential and Powerful Young Persons of the World by the Huffington Post and Youth Service America.
She gives talks on enterprise and education through platforms including TEDx, UNDP and the World Economic Forum.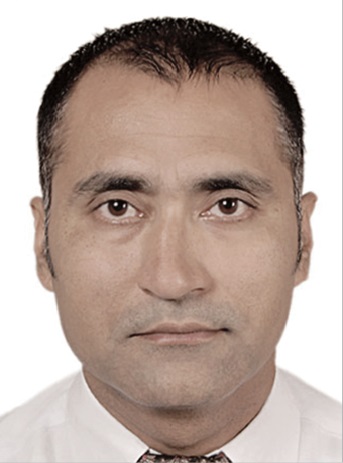 Building a Free and Prosperous Nepal
BASANTA ADHIKARI
NEPAL
Founding Chairperson,
Bikalpa-an Alternative
"Leadership is to take initiative and responsibility; it is to set an example, and serve the people. The most important role of leadership is to inspire, influence and develop people. Asia 21, a network of committed young people, will teach me about values-based leadership and inspire me do more for the cause I work for."
BASANTA ADHIKARI is the Founding Chairperson of Bikalpa-an Alternative, an organization that envisions a Nepal where rule of law is supreme and citizens can exercise their natural rights to life, liberty and property in a free and prosperous society. Prior to this, he worked with Samriddhi-the Prosperity Foundation, leading the "Gari Khana Deu" (Livable Nepal) campaign to promote the fundamental principles of rule of law. Bastana also served as a volunteer for three years at the Youth Development Program in Biratnagar and joined the Youth Initiative in 2007, where he worked with different stakeholders to educate and train youth on civic leadership.
Basanta is an alumnus of the U.S. Department of State International Visitor Leadership Program and Accountability Lab's "Accountapreneur" program. He holds a Master's Degree in Inter-Asia NGOs Studies (MAINS) from Seoul's SungKongHoe University.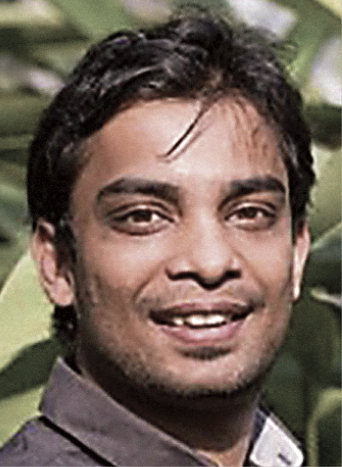 Cleaning the Water to Save the Children
ANKIT AGARWAL
INDIA
Founder & Chief Executive Director
Helpusgreen
"Leadership is about making a difference by investing in people. A leader raises the bar by enabling people and bringing out the best in them. A leader must be able to connect the dots, have a vision and hold his integrity. The Asia 21 Young Leaders Initiative is an ideal place to continue developing as a global team-playing social entrepreneur and leader."
ANKIT AGARWAL is the founder & CEO of Helpusgreen, a Kanpur-based social enterprise that preserves the Ganges River by "flowercycling" the waste from places of worship into patented lifestyle products. This process has provided a livelihood to 1,200 rural families. It aims to eliminate major pollutants, such as toxic arsenic, lead, and cadmium, which are linked to dysentery, cholera, hepatitis and severe diarrhea — the leading causes of child mortality across India and Bangladesh. Helpusgreen has won the Tata Social Enterprise challenge and ISB's iDIYA, and Ankit's work has recently won the praise of Prime Minister Narendra Modi and the Chief Minister of the state of Uttar Pradesh. Alongside this, Ankit also sits on the Executive Board of oikos International, managing its Asian network.
Prior to Helpusgreen, Ankit was an automation scientist at Symantec Corporation, where he published 16 research papers and won a patent. He has also volunteered with Net Impact, working to structure and spread the organization's network in North India. Ankit has worked on sustainability projects across 26 different countries and is featured in the Fortune Green List. He holds a Bachelor's Degree in Computer Engineering from Pune University and a Master's Degree in innovation management from The Symbiosis Institute of Business Management (SIBM).
Speaking Truth to Power
RAVI AGRAWAL
UNITED KINGDOM | INDIA
New Delhi Bureau Chief
CNN International
"Many of Asia's countries are fast-growing and dynamic, but they are also young democracies with major problems to tackle: from climate change to jobs crises, and from corruption to weak press freedoms. Asia has immense potential but it can't afford to get complacent. That's why a community like Asia 21 is crucial — to compare notes, to debate, to mobilize — and its importance will only grow as its young leaders rise in influence."
RAVI AGRAWAL is CNN International's New Delhi Bureau Chief, responsible for the network's multi-platform news coverage of South Asia. Since moving to this role in 2014, he has reported on several important regional stories including elections in India and Sri Lanka, Nepal's deadly earthquake, and a spate of murders of secular writers in Bangladesh. Ravi has also produced exclusive interviews with high-profile subjects including Indian Prime Minister Narendra Modi and U.S. President Barack Obama.
Prior to his current role, Ravi worked in several of CNN's U.K. and U.S. offices for eight years. In New York, he was the senior producer of the network's flagship world affairs program Fareed Zakaria GPS -— while he was there, the program won its first Peabody Award. Ravi is a Young Global Shaper at the World Economic Forum and a graduate of Harvard University. He was born in London and grew up in Kolkata.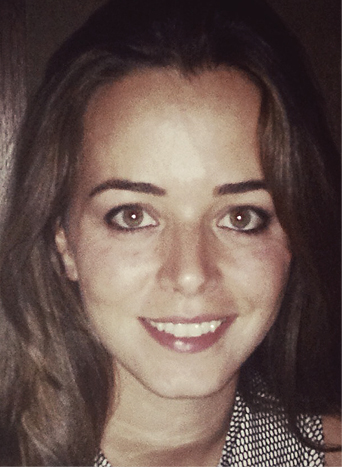 Creating Global Opportunities for Underserved Youth
MAYSAM ALI
LEBANON
Deputy Director of the Stevens Initiative
Aspen Institute
"There is no generic formula for leadership, but working hard and leading by example are two critical prerequisites. Asia 21 presents a great opportunity to meet an outstanding group of innovators. I am particularly enthusiastic about the diversity of backgrounds that the Asia 21 Young Leaders represent and look forward to learning from them and collaborating to make a positive change in our communities."
MAYSAM ALI is Deputy Director of the Stevens Initiative at the Aspen Institute, an international program targeted at bringing young people together through virtual exchange to learn about the world and about each other. The initiative aims to establish virtual exchange as a field and make it part of the norm for a quality education, both in the U.S. and abroad. In her role, Maysam spearheads strategy and partnership development in the U.S. and around the world.
Maysam previously served as the Aspen Institute's Deputy Director of Middle East Programs, leading Partners for a New Beginning (PNB), an economic development initiative promoting job creation in the Middle East and North Africa. In this role, she launched PNB chapters in Jordan, Egypt, Libya, Algeria, Tunisia, and Morocco, and forged partnerships with U.S.-based businesses and early-stage investors to support the region's entrepreneurship ecosystem. She also launched the Levant Program, a policy program focusing on key economic, political, and social issues pertaining to Syria, Lebanon, and Jordan. Prior to that, she worked as a reporter for Dubai-based Gulf News and Beirut-based NOW.
Maysam holds a Master's Degree in International Economics and Middle East Studies from the Johns Hopkins' School of Advanced International Studies.
Engineering for a Sustainable Future
FAISAL ALMARZOOQI
UNITED ARAB EMIRATES
Assistant Professor in Chemical and Environmental Engineering
Masdar Institute
"Leadership is a way of life which is driven by passion. Through the Asia 21 Young Leaders Initiative I would like to have a more global and a more pronounced impact on creating happier societies and communities across the world."
FAISAL ALMARZOOQI is an assistant professor in Chemical and Environmental Engineering at Abu Dhabi's Masdar Institute (MI). He is also an associate member of the Institute of Chemical Engineers (AMIChemE), and a member of the United Arab Emirates' Scientists Council. Faisal's research focuses on the application of membrane fabrication and nanotechnology in seawater desalination.
In 2015, he was among the first graduates of the Innovative Leaders Programme, which was initiated by the Prime Minister's Office. Faisal was awarded the Lonza Prize for outstanding performance in pharmaceutical research at Imperial College and the Associateship of the City and Guilds of London Institute Award in Chemical Engineering in 2009. In 2015, he also won His Highness Sheikh Mohammed bin Rashid Al Maktoum's prestigious UAE Pioneers Award.
Faisal obtained a Master of Engineering from Imperial College (First Class Honours), and a PhD in Interdisciplinary Engineering from MI.
Leading the Fight Against Intolerance
QASIM ASLAM
PAKISTAN
Founder
The History Project
"Time and again history has seen humanity clash claiming ownership over singularity of 'truth'— defining 'us' and 'them' along religious, ethnic, sectarian lines, culminating in horrific cycles of violence. The dawn of the 21st century has seen much of the same and will continue to do so, unless we cease the systematic indoctrination of our future generations with exclusivist national history narratives, and inspire them to think for themselves and form their own ideologies."
QASIM ASLAM is a social entrepreneur with a passion for building greater tolerance. In 2013 he founded the History Project, an innovative dual-narrative approach to history empowering students to question narratives of hatred being fed to millions through history textbooks by understanding the perspectives of their "nemeses." The History Project's latest publication, Partitioned Histories: The Other Side of Your Story, was launched at Harvard University and is now being taken up by schools across India and Pakistan. It has received overwhelmingly positive responses from the likes of the Wall Street Journal, Times of India, and Pakistan's The News International.
Qasim is also a partner at Pakistan's third-fastest growing technology company, Arbisoft. He started his first business at the age of 21. He is an Acumen fellow and a former TEDx speaker. Qasim has travelled to over 25 countries for training, speaking engagements, workshops, conferences, and sporting competitions.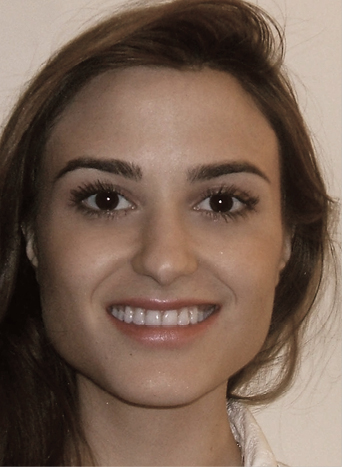 Promoting Unity Through Cultural Exchange
MITRAH ELIZABETH AVINI
UNITED STATES
Founder
United Voices
"A good leader is first and foremost a good teacher. Good teaching is motivated by the conviction that learning is a mutual process in which the formal knowledge imparted is only one element among many activated. Good leadership, therefore, is more about the act of empowerment. But Lao Tzu says this best: Lead so that no one knows you are the leader."
MITRAH ELIZABETH AVINI is founder of United Voices, an organization building creative bridges between East and West and inspired by the idea that wars and conflicts speak more to the poverty of our imaginations than the superiority of our religions or political systems. Mitrah sits on the young members' board of UN NGO Sustainability, Inc., an organization that promotes cultural exchange between Asia and the United States. She has also served as spokesperson, speechwriter, and ghostwriter for a number of NGOs, charities, media figures. She has spoken and written on multiculturalism and international cooperation and the ways in which art can catalyze social change for organizations as diverse as the Gandhi Institute, Creative Time Art, and Social Justice Conference, and also at the Texas State Capitol.
As a child, Mitrah hosted a children's television show that addressed themes of trust and mutual understanding between nations. As a teenager, she embarked on an arts career that took her to Los Angeles, where she worked in multiple creative industries and as an editorial, runway, and commercial model. She holds degrees in philosophy and political science from Yale University, where she studied the moral and ethical dimensions of international affairs, and is currently a graduate student at the University of Oxford.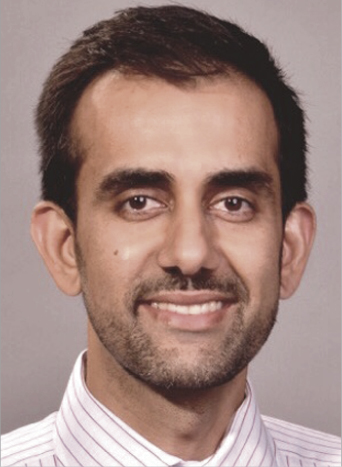 Transforming the Healthcare Paradigm
AVINESH SINGH BHAR
MALAYSIA
Assistant Professor of Internal Medicine
Mercer University
"One of the biggest threats to emerging economies is the health of its people. Unfortunately the medicalization of care has served to burden instead of alleviate the problem. This results in the disempowerment of the population. I hope to add my blend of experience, passion and knowledge to drive population health as an important indicator of economic viability and to grow the footprint of the Asia 21 Young Leaders Initiative."
AVINESH BHAR is a physician educator, with an American board certification in pulmonary, critical care, sleep, and internal medicine. He was born and raised in Kuala Lumpur, Malaysia. After completing college on a full scholarship in Singapore, Avinesh returned to Malaysia for medical school. As a medical student, he set up and ran a startup company, Immaculate Industries Pte Ltd, which produced innovative line of personal care products as a model to make healthcare sustainable.
Avinesh is currently based in the United States and enrolled in the executive MBA program at the University of Chicago, while working full time as an intensivist and teaching medical residents at Mercer University in Georgia. His goal is to help transform the paradigm in healthcare through patient-centered care.
Innovating for Better Quality Education
ARNOLD CHAN
HONG KONG
Founder and Chief Executive Officer
Teach4HK
"In a highly open economy like Hong Kong, the understanding of global issues and different cultures is crucial for our youth to embrace new growth opportunities across Asia. Hence, I look forward to engaging Asia 21 and helping to build cross-understanding within Asian cultures through exchanges in education. A strong leader's role is not limited to inspiring others with a unified vision and set of values, but also empowering and inspiring them to become leader themselves."
ARNOLD CHAN is the Founder and CEO of Teach4HK. Since 2015, he has recruited 18 graduates as teaching fellows to teach in Hong Kong's underprivileged schools, serving over 2,000 students. Previously, Arnold worked for three years in institutional sales at Goldman Sachs, covering institutions such as sovereign wealth funds, pension funds, insurance companies and corporations in the Greater China region. During his time at Goldman Sachs, Arnold served as the youngest Summer Program Champion and managed the firms' summer internship program.
Arnold finished in the top 25 (out of 100,000) in the Hong Kong Certificate of Education Examination, and is a recent graduate of the Harvard Business School. During his time at Harvard, he focused his studies on education innovation and conducted research on EdTech accelerators and incubators. He was a moderator at EdTech Asia Summit 2016 that brought together Asia's leading edtech start-ups and practitioners.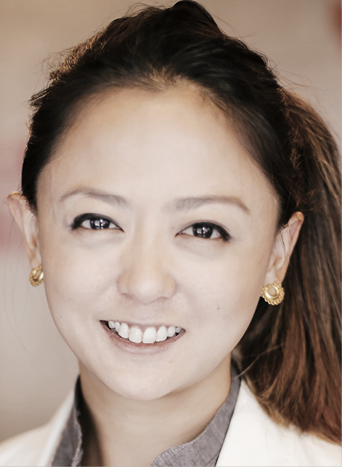 Transforming Lives Through Quality Education
CLARISSA DELGADO
PHILIPPINES
Chief Executive Officer & Co-Founder
Teach for the Philippines
"The further into my leadership journey I get, the more I realize that my role is not to be the answer-provider but the facilitator. A recent accomplishment is a two-year investment in building a strong staff team. It results from a commitment to find competitive professionals, brighter and more talented than I in their functions, and invest them in a common mission, building an environment of trust from which innovation and powerful support for our Teacher Fellows can spring. Much of this accomplishment has been a year of setting aside ego and learning to always trust through the presumption of good intentions."
CLARISSA DELGADO is Co-Founder and CEO of Teach for the Philippines, a for-purpose, non-stock, non-profit organization that works to provide all Filipino children with an inclusive, relevant, and excellent education. It enlists some of the country's most promising young leaders to teach for two years in public schools throughout the Philippines. Through their experiences in the classroom, Teach for the Philippines transforms those leaders into lifelong advocates for education equity.
Trained in research, Clarissa began her career by managing a randomized control trial and directing projects for private corporations and multilaterals. She has experienced, researched, and witnessed how quality education can transform lives. While her passion for critical pedagogy and teacher leadership developed over time, Clarissa's commitment to helping improve the Philippines is personal.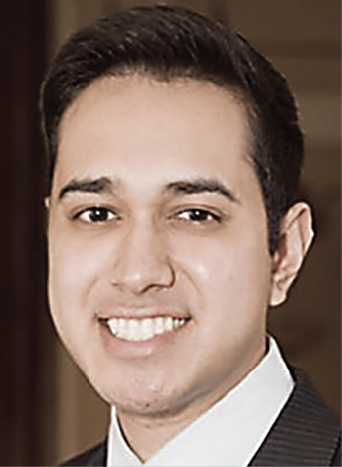 Defending the Rights of the Most Vulnerable
RONAK D. DESAI
UNITED STATES
Counsel
United States Congress
"The future lies in the Asia-Pacific geopolitically, socioeconomically, and demographically. Asia 21 will facilitate collaboration with rising leaders in the region to make an impact that will ideally outlast all of us. The most effective leaders are those who feel a responsibility to others and use what they have been given to give back."
RONAK D. DESAI serves as an attorney and advisor to the United States Congress. He is a recognized scholar in the fields of law and foreign policy. A prolific writer, he publishes extensively in several prominent publications in the United States and the Asia-Pacific. He is a Board Member of the Partnership for a Secure America and the Washington Leadership Program.
Ronak is a member of the Aspen India Strategy Group, an Associate at the Belfer Center's India and South Asia Program at Harvard University, and a Fellow at New America and the Truman National Security Project. He holds teaching positions at Johns Hopkins University. Washington D.C. Mayor Muriel Bowser recently appointed him to her Commission on Asian and Pacific Islanders Community Development. Ronak graduated from the Harvard Kennedy School of Government and Harvard Law School magna cum laude.
 
Using Performing Arts to Change the World
MADIHA GUL
PAKISTAN
Co-Founder & Creative Director
Mishermayl Productions
"Compassion, conviction and a bit of madness to make it happen. Leadership taught me that sometimes to be a wave of change you must have the courage to stand alone from the masses. I've seen how much pride Asia 21 takes in the achievements of the alumni—connecting and sharing them with the world like a teacher, a friend. My motivation was accentuated after hearing Ali Aftab Saeed's ode to India-Pakistan on World Peace Day which received accolades from both countries because it was Asia Society's Asia 21 Initiative."
MADIHA GUL is an actor, director and a classical dancer. She is the Creative Director and Co-founder of Mishermayl Productions. She collaborates with mainstream media houses, NGOs, educational and government sectors to propagate social change via music, dance, theatre, films and media campaigns. Her folk dance and music ensemble, Mishermayl Troupe, has participated in Festivals in Turkey, Poland, the Czech Republic and Germany. In 2014, she was elected as the President of CIOFF Pakistan, a Nation-Section of the International Council of Organizations of Folklore Festivals and Folk Arts, an NGO and official Partner of UNESCO, which organizes 300 International Festivals to bring performing artists from all over the world to safeguard intangible heritage and cultural exchange. Since then CIOFF Pakistan has five local folk art groups, 200 dancers and six educational institutions registered. Madiha has also established Performing Arts Departments in four educational institutes and directed more than five music and media campaigns for women's rights.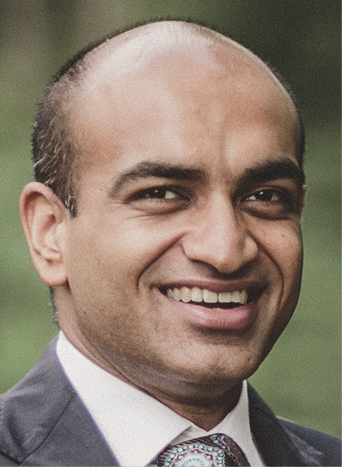 Building Sustainable Business and a Better Tomorrow
MOHIT GUPTA
INDIA
Global Strategic Pricing Lead
Cargill Inc.
"Leadership is enabling and inspiring team members to be motivated to give their best for a common cause, constantly working towards making one's role redundant, leaving the team much like a leader-less flock of birds traveling and making beautiful patterns by themselves. Asia 21 brings together high-energy, passionate, and caring change-makers from around the world to affect the planet positively, and it inspires me."
MOHIT GUPTA leads the Strategic Pricing practice for the $7 billion global edible oils business at Cargill Inc., where he implemented a machine-learning technology that significantly increased profits. Previously, as Product Line Manager, he managed the P&L of Cargill's $2 billion North American oils business.
For six years, Mohit led the industry effort to align the palm oil sourcing practices of large CPG companies with the sustainability principles of NGOs such as RSPO, The Forest Trust and WWF.
A Mechanical Engineer and an MBA, Mohit started as a software developer at Tata Consultancy Services. He then ran Cargill's proprietary trading books in Asia (2004-08) and North America (2008-11) and turned around the Asia-U.S. tropical oils shipping business. He was instrumental in building the foodservice business in India with brands NatureFresh and Gemini. Mohit has implemented six multi-million-dollar software projects globally. Mohit serves on the boards of Agriculture and Technology startups.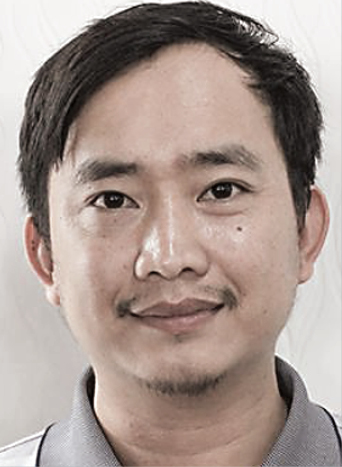 Building the "Dream" Home - Affordable and Green
KONGNGY HAV
CAMBODIA
Founding Director
My Dream Home
"The lack of decent homes is one of the most fundamental issues facing the world today and requires globally-oriented sustainable solutions. I believe that through effective leadership, collaboration, and mutual understanding, we can have a much more profound impact on pressing challenges around the world. Through Asia 21, I hope I can create a platform where every stakeholder is involved in working to create affordable green housing together."
KONGNGY HAV is the Founding Director of My Dream Home (MyDH), whose aim is to address the chronic shelter shortage in Cambodia through the production of affordable, eco-friendly, and easy-to-construct interlocking bricks. His vision is that every Cambodian citizen has a decent home to live in. Though MyDH has been operating for only a year, it is already making a difference, and has been featured in several national and international newspapers. MyDH was also named one of the top ten promising social enterprises in the world by Sankalp Summit 2016, India.
Prior to MyDH, Kongngy worked in social research, mostly with NGOs. For three years he led social research projects with the Ministry of Education, Youth and Sport, and the Ministry of Women's affairs. He also worked for NGOs concerned with education, gender, and agriculture.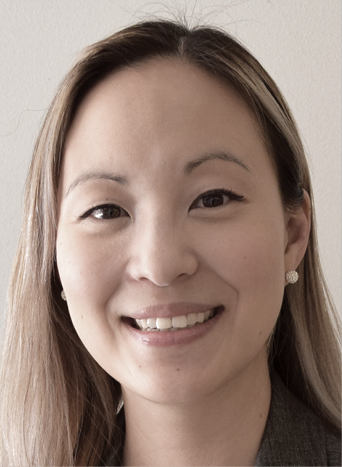 Advocating for North Korean Human Rights
SYLVIA KIM
CANADA
Regional Director
Asian Americans Advancing Justice - Los Angeles
"Although my professional career has never formally been in the realm of international human rights, advocating on behalf of North Korean human rights is a lifelong commitment of mine. When I was 24, I discovered that both sides of my family were originally from North Korea, which forever changed my life. I firmly believe that it is a duty, for all humans, to stop the atrocities being committed by the North Korean regime. However, I feel a particular responsibility to lead a cause that has largely remained voiceless and has far too few champions."
SYLVIA KIM is a lawyer and human rights advocate. She is the co-founder of HanVoice, a policy advisor for the European Alliance for Human Rights, and a fellow at the Transitional Justice Working Group. Sylvia's work focuses on advocacy for international accountability for North Korea's human rights abuses. She resides in Southern California, where she is a regional director for Asian Americans Advancing Justice — the largest legal services and civil rights organization for Asian Americans in the United States. She is actively involved in statewide policy initiatives as a steering committee member of the Racial and Ethnic Mental Health Disparities Coalition and as an advisory committee member of California's Office of Health Equity. She is also a regular contributor to the Huffington Post.
Sylvia received her Juris Doctor from Osgoode Hall Law School and completed her Master of Studies at the University of Oxford in International Human Rights Law, where her research focused on applying the Responsibility to Protect doctrine to North Korea.
 
Building and Innovating for Impact
KWOK JIA CHUAN
SINGAPORE
Assistant Director For Sector Strategy and Planning
Ministry of Social and Family Development
"This century is often referred to as the 'Asian Century,' highlighting the expectations for growth and opportunities in Asia. While we drive relentlessly to innovate and push boundaries, we must also take care of those who may be left behind. This is why I want to join the Asia 21 Young Leaders — working together with others to seize opportunities, innovate and contribute to the growth of the region, while uplifting and spreading the fruits of such growth across societies."
KWOK JIA CHUAN's passion is in building organizations and rallying communities for impact. At the Singapore Ministry of Social and Family Development, Jia Chuan is responsible for leading a team to deploy funding and spearhead strategic plans and innovation for over 400 nonprofits and social enterprises. Jia Chuan also has co-founded Conjunct Consulting, Southeast Asia's first social change consultancy. Since its inception in August 2011, Conjunct Consulting has delivered over 120 consulting projects for more than 100 social good partners, while deploying more than 800 volunteers and creating over $3 million worth of social impact.
Jia Chuan was named a Global Pro Bono Fellow by the Taproot Foundation, and listed as one of Prestige Singapore magazine's "40 under 40 Young Changemakers" in 2014.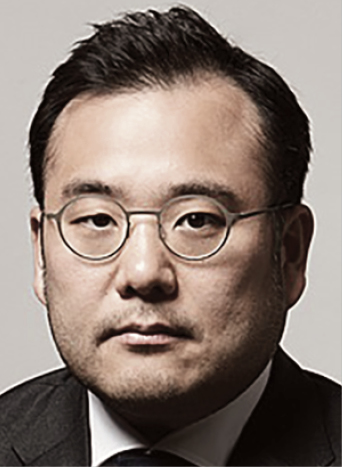 Introducing Bold and New Approaches to Publishing in Korea
JE-WOOK LEE
REPUBLIC OF KOREA
President & Publisher
The Jeonnam Ilbo
"I believe that a good leader is one that leads with fairness and a sense of social responsibility that goes beyond the bottom line. I look forward to learning from, and exchanging ideas with, the Asia 21 cohort in an effort to devise innovative ways to tackle the most pressing social and political issues in Korea and beyond."
JE-WOOK LEE is President and Publisher of the Jeonnam Ilbo, a regional daily newspaper in the Jeonnam Province of South Korea. At its helm, he employs forward-looking and innovative approaches to publishing, while emphasizing the company's social responsibilities in the Jeonnam region. Since 2015, Je-wook has used his newspaper to initiate the Gong Project, a public awareness campaign aimed at encouraging public participation in tackling social issues in Korea and shaping policies that would prevent repeated man-made disasters such as the Sewol Ferry Accident. The Gong Project also provides like-minded individuals from diverse backgrounds the opportunities to contribute expertise for the cause through the campaign. He has also been elected to three consecutive terms as vice president of Korea Digital News Association since 2014.
Je-wook is also the Chief Executive Officer of Daejoo Machinery, where he previously served as vice president in 2007. He holds a degree in international relations from Brown University.
Promoting Cooperation Between Hong Kong, China, and the World
LIU BIN
CHINA
Co-Founder & Vice Chairman
Hua Jing Society
"I share the dream of the Asia 21 Initiative and I am keen to promote its value and help bridge the gaps between Mainland China, Hong Kong, Asia, and the world. Great leaders need to effectively establish clear and great missions, share their vision, and motivate people, coordinate efficiently to get things done, and serve as examples in both their lives and careers."
LIU BIN is a co-founder and vice chairman of the Hua Jing Society, which was launched in 2011 with the honorary patron of JP Leung Chun-ying, the incumbent Chief Executive of Hong Kong. Dedicated to promoting communications and cooperation between Hong Kong, mainland China, and the Asia-Pacific, the Hua Jing Society is now one of the largest youth associations in Hong Kong, with weekly, monthly, and yearly public service activities. These include "Job Opportunities Missions," aimed at helping students find employment opportunities in mainland China and Asia, Young Entrepreneurs Forums that invite successful young entrepreneurs to share experiences with college students and startups, and innovations and technology fairs that showcase cutting-edge and disruptive technologies from around the world.
Bin previously worked at the China Construction Bank (CCB) and became the Managing Director of CCB International at the age of 29. He was also awarded the "China Economy Pioneer Entrepreneur Award," amongst other accolades. Bin holds a bachelor's degree from Wuhan University, a master's degree from Macquarie University, as well as a Ph.D. in economics from Renmin University.
Building Revolutionary Technology to Improve Lives
NANXI LIU
UNITED STATES | CHINA
Co-Founder & Chief Executive Officer
Enplug, Inc.
"Leaders are those who effectively mobilize people around them to get things done. They understand that creating sustainable impact takes the hard work, talent, and collaboration of many people. I strive to bring together brilliant and dedicated people to build new technology for better lives."
NANXI LIU is the Co-Founder and CEO of Enplug, the leading open software for digital displays in stadiums, hotels, stores, banks, restaurants, and offices. Enplug's mini device is used by Fortune 500 companies and small businesses to transform their static TVs and monitors into web-driven, interactive displays. The company is headquartered in Los Angeles and has offices around the world. In college, Nanxi founded and served as CEO of Nanoly Bioscience, which develops polymers that enable vaccines to survive without refrigeration. It won the World Biomaterials Congress's Top Research and Airbus's Top Materials and Manufacturing Award.
Nanxi is on the Board of Advisors for Covington Capital Management ($2 billion AUM) and Chairwoman of Tiger Scholarship Foundation, which gives merit-based scholarships to students with financial need. She was cited in the Forbes 30 Under 30 and Fortune's Top 10 Most Promising Women Entrepreneurs. For her community service work, Nanxi was one of seven recipients of the Mobilize.org National Leadership Award. Nanxi is also a concert pianist. She studied at UC Berkeley.
Creating a Level Playing Field for the Most Vulnerable
MARIA LUKYANOVA
RUSSIAN FEDERATION
Head of Country Office in Tunisia
United Nations World Food Programme
"I believe that being a leader is about enabling others to flourish. I am dedicated to bringing forward solutions, ensuring equal opportunities for the next generation and bridging the gap of social, economic and gender inequities."
MARIA LUKYANOVA has served as the United Nations World Food Programme (WFP) Head of the Country Office in Tunisia, and as the Manager of the Programme Implementation in Morocco since 2014. Before assuming her current position, Maria also took on various WFP assignments in the Middle East, Central Asia, and Eastern Europe. Maria joined the United Nations because she believes in its mission and the opportunities it offers to transform the world into a place where each individual is entitled to exercise the same right.
During her career with WFP, Maria has been a force for positive change by engaging national and international institutions and partners. The school meals programs, which WFP is implementing under Maria's leadership, aimed to ensure equitable access to nutrition and education for poor, vulnerable children and to promote education for girls. At the same time these programs contribute to stimulating local markets and enhancing communities' resilience.
Maria is a graduate of San Diego State University in International Business.
Championing Fairness - and Profit - in Business
ANNA MELOTO-WILK
PHILIPPINES
Co-Founder & President,
Human Heart Nature (Gandang kalikasan, Inc.)
"Leadership is about authentic and purposeful living. It is about being faithful to one's values and principles consistently even in the face of adversity, opposition or even when they become unpopular. I am inspired by my father who started and led a movement for Filipinos to love and rebuild their country by caring for the poorest among us. His example has taught me to be resolute in the face of disappointments and setbacks."
ANNA MELOTO-WILK is the Co-Founder and President of Human Heart Nature, a natural personal care company with a mission to embolden all businesses to better serve society. Since 2008, Anna and her co-founders have advocated for fair wages, fair trade with farmers, and ethical and sustainable businesses practices. They wanted to prove that doing good and doing well are not mutually exclusive, and that inclusive businesses play a central role in nation building. Human Heart Nature has grown from a team of three to almost 400 people with distribution in five countries and 30 branches locally. They opened their Laguna factory in 2014 as part of their expansion from their head office in Quezon City. Prior to starting Human Nature, Anna worked for Gawad Kalinga, an internationally recognized community development organization in the Philippines.
Anna was included in the Schwab Foundation's 2012 Global Social Entrepreneur list and was named as the Philippines' 2011 Social Entrepreneur of the Year by Ernst & Young, among other honors. Anna earned her Bachelor's degree in Communications from the Ateneo de Manila University.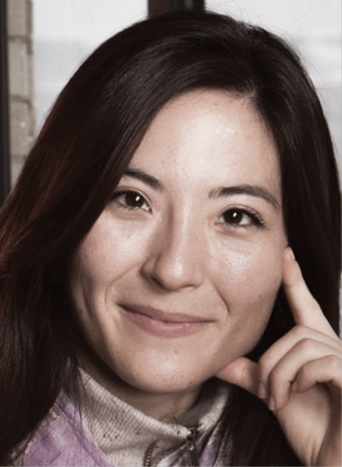 Fighting Energy Poverty with Solar Engineering
CATLIN ISHIHARA POWERS
UNITED STATES
Co-Founder & Chief Executive Officer
One Earth Designs
"For the past 10 years, I've been working with families facing energy poverty to co-design solutions that perform better for every-day needs. The result has been a number of potentially game-changing solar energy innovations. In the Himalayas, we built our entire delivery infrastructure from scratch. I'm looking forward to combining forces with other Asia 21 Young Leaders to leverage our individual endeavors to drive our collective impact."
CATLIN ISHIHARA POWERS is the Co-founder and CEO of One Earth Designs, recognized for its innovative solar energy technologies and high-performance SolSource Solar Stoves. She is the recipient of the Marry White Peterson Prize for Innovation, the Camilla Chandler Frost Prize, and the St. Andrews Prize for the Environment. Her solar energy research has been recognized by the U.S. National Science Foundation, U.S. Environmental Protection Agency, and the American Institute of Chemical Engineers.
Catlin teaches the Sustainable Business and Technology course at Harvard University and serves as the program leader for Rural Health & Renewable Energy at Harvard's Center for Health and the Global Environment. She received her doctorate from Harvard University.
Championing the Rule of Law
ANITA GHAZI RAHMAN
BANGLADESH
Founder & Partner
The Legal Circle
"I try to be part of the change in my community and the legal field in Bangladesh by contributing to the establishment of the rule of law through improving accessibility of legal information. Positive leadership means empowerment. It is improving the lives of those around us, spurting the growth of latent leaders in order to implement and achieve goals greater than any one person."
ANITA GHAZI is Partner at the Legal Circle, which she founded in 2008. The Legal Circle is now a leading law firm in Bangladesh and one of the first firms promoting non-linear career advancement, stepping out of the practice of family inheritance of firms to that of career advancement through practice, and success based on meritocracy. She also publishes Think Legal Bangladesh, a free online legal knowledge-sharing portal and the Legal Circle Law Reports (LCLR), a quarterly law publication.
Anita obtained her LL.B. (Hons) degree from University College London (UCL) in 2002 and was called to the Bar of England and Wales from Lincoln's Inn in 2003, completing the Bar Vocational Course with "Merit" from The College of Law. She qualified as an Advocate in Bangladesh in 2004 and an Advocate of the Bangladesh Supreme Court in 2006.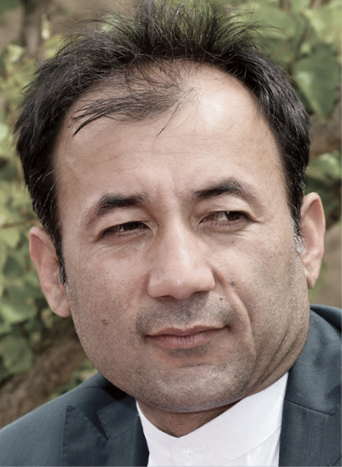 Mobilizing Youth to Shape a New Afghanistan
MAIWAND RAHYAB
AFGHANISTAN
Executive Director
Afghanistan Institute for Civil Society
"Volunteering at an early age helped me grow personally and professionally and I remained passionate about civic engagement and societal development. Asia 21 empowers leaders to realize their potential and collectively strive for a more connected, peaceful and prosperous region. I would like to share the story of the new Afghanistan and the role that our youth have played."
MAIWAND RAHYAB is the Executive Director of Afghanistan Institute for Civil Society, whose main objectives include raising credibility and strengthening the role and relevance of civil society in Afghanistan. Before joining AICS, Maiwand served as Chief of Afghanistan Chapter of Counterpart International, and led the Afghanistan Office of Focus Humanitarian Assistance and served as an OSCE election observer in Tajikistan in 2005. Maiwand also ran home-based schools for girls during the Taliban rule in Afghanistan. He is a prominent youth and civil society leader and a founding member of a number of civil society and youth movements. He founded the Youth Development Foundation, a youth group aimed at promoting youth civic engagement and peace building in northern Afghanistan.
Maiwand holds a Master's of Public Administration degree through a Fulbright Scholarship and studied law in Balkh, Afghanistan. He was a Chevening Fellow at the University of Birmingham, UK, and has spoken on civil society and Afghanistan at global institutions and forums, including the UN General Assembly, United States Institute of Peace, and the Wilson Center.
Innovative Philanthropy to Change the World
PHALGUN RAJU
UNITED STATES | INDIA
Founder & Chief Executive Officer
Morph Ventures & Morph.org
"As an Indian-born woman who spent many years working in Asia, I feel a deep sense of responsibility towards the Asia-Pacific region. Through Asia 21 I hope to understand the diverse cultural context to tailor and scale Morph.org's solutions in the region, beyond India. Leadership is about seeing opportunity and innovating in the face of challenges."
PHALGUN RAJU is the Founder of Morph.org, a unique "active philanthropy" tackling tough social problems in India and emerging markets in areas like education and public health. She also co-created The Ramanujan Project, which annually funds exceptional math students from underprivileged backgrounds. Phalgun has won the GMIC 2015 Social Innovation Award for DonorFind, the "Uber for blood donation." Phalgun is also a senior business leader and technology entrepreneur in Asia. As Founder and CEO of expertDB, the global expert marketplace, she is shaping the conversation around the future of work with governments and companies globally. Phalgun has been featured in numerous top publications, received many industry awards, and speaks at conferences across Asia.
Previously, Phalgun held senior leadership roles at InMobi, Google and McKinsey. She was the only Asian executive named to Business Insider's Most Powerful Women in Mobile Advertising in 2013. Phalgun has an MBA from Harvard and a Masters in Mechanical Engineering from MIT.
Driving Innovation for Sustainable Development
MAGDALENA SEOL
REPUBLIC OF KOREA
Founder & Managing Director
Global Development Advisors
"I was in Korea in 1997, witnessing the Asian Financial Crisis impact the middle class. In June 2003, I was in Iraq to monitor an aid operation during the war. In 2009, in Kenya, to manage a food crisis; in 2011, in Southeast Asia, to drive business expansions that can change people's lives there. These experiences gave me a real sense of the complexity of global development problems. My goal is to create innovation that is truly global in scale that leaves no one behind."
MAGDALENA SEOL is the Founder and Managing Director of GDA, a strategy advisory firm based in Seoul, dedicated to global development and public problems. Prior to this, she was an Assistant Secretary to the President of the Republic of Korea at a young age, managing the globalization arm of key agendas related to climate change and low-carbon economic development.
She was awarded the Presidential Citation Honor for her excellence in service. Magdalena also led changes in both the business and social sectors during her career as a management strategy consultant. With her extensive cross-sectorial knowledge, she remains a trusted discussion partner for various organizations in the area of international development.
She received her B.A. (summa cum laude) in International Relations from Seoul National University, followed by graduate studies in Refugee Studies at Oxford University (as the Oxford Clarendon Scholar and the British Chevening Scholar) and in Public Administration at Harvard Kennedy School.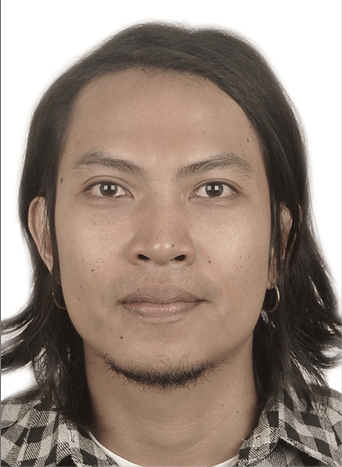 Employing Music for Social Change
GEDE ROBI SUPRIYANTO
INDONESIA
Musician; Activist; Writer; Director
Akarumput
"Leadership to me means working towards something bigger than myself — for the common good and social justice. A leader is someone who cares for people, the environment and the future. I believe that my passion for art, music and farming can be an important contribution in finding solutions to current challenges, and the Asia 21 network will plant the seeds for new and exciting collaborations."
GEDE ROBI SUPRIYANTO, also known as Robi Navicula, is an Indonesian rock musician, activist, writer, and farmer. Robi is the director of Akarumput, a social-entrepreneurship initiative based in Bali. He is a certified permaculture designer who teaches organic farming in Indonesia, and throughout Southeast Asia. He also co-hosts an edutainment TV travel series titled 'Viva Barista', which explores coffee history, production, and culture in Indonesia, from bean to cup.
Robi is the vocalist, guitarist, and founder of the rock band Navicula, combining activism and music as tools for social change. Formed in 1996 in Bali, they have released eight full-length studio albums and often collaborate with organizations such as Greenpeace, Rainforest Action Network, KPK, Walhi, and SPI. Navicula is an internationally award-winning band and have toured Canada, the United States, and Australia. Robi also performs acoustic solo shows, and has held concerts in Italy, India, Thailand, Vietnam, Myanmar, and across Indonesia.
Scaling Businesses to Alleviate Poverty
SHUYIN TANG
AUSTRALIA | VIETNAM
Principal
Unitus Impact
"I believe in authentic leadership: being passionate about what you do and what you want to achieve, leading with your heart as well as your head, and practicing your values consistently. Journeying from the corporate sector to on-the-ground international development, I have honed in on my passion: supporting and scaling business solutions to poverty. Asia 21 provides a powerful platform through which I hope to bring the idea of deploying capital in a more thoughtful way into the mainstream."
SHUYIN TANG is one of the pioneers of impact investing in Southeast Asia and is passionate about developing the entrepreneurship sector in the region. She currently leads Unitus Impact's investing activities for Vietnam and the Philippines, identifying and supporting scalable business which improve the livelihoods of the working poor. She has experience spanning strategic consulting (Bain & Company), development consulting (TechnoServe) and impact investing (Unitus Impact, LGT Venture Philanthropy), across Australia, India and Southeast Asia. She has also worked in U.S. Congress and the Australian public service, as well as at The Lowy Institute for International Policy and UNICEF.
Shuyin was named one of Australia's "100 Women of Influence" by the Australian Financial Review in 2015. She graduated summa cum laude from Australian National University where she was also awarded the University Medal.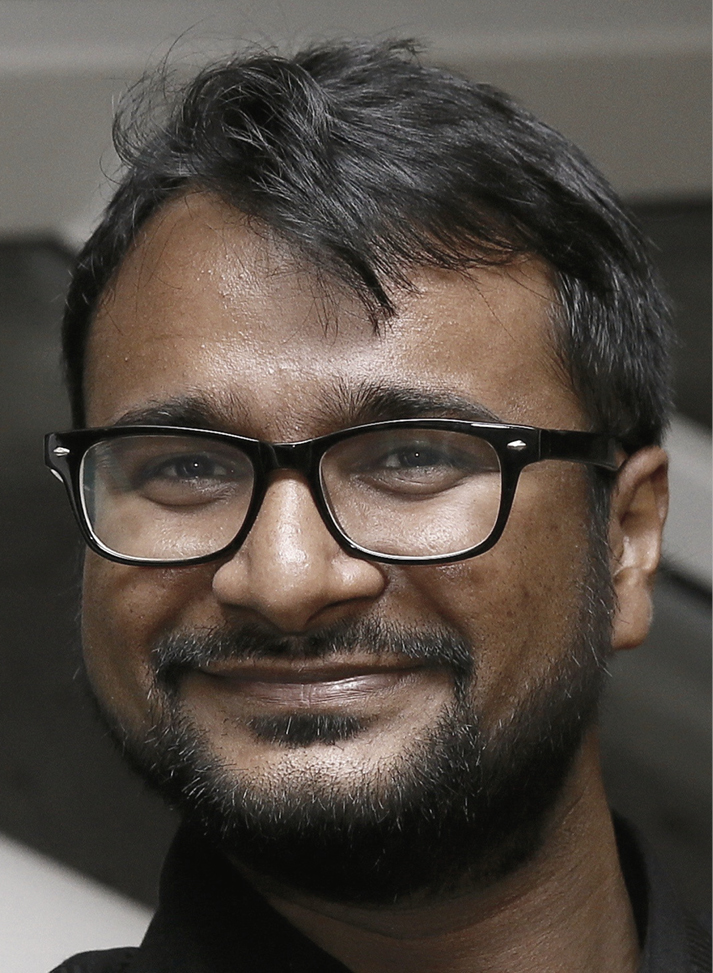 Creating DIY solar technology for the masses
GOVINDA UPADHYAY
SWITZERLAND | INDIA
Founder & CEO
LEDsafari
"A leader is one who knows the way, goes the way, and shows the way. He is always there to support you and walk with you."
GOVINDA UPADHYAY is CEO and founder of LEDsafari, a social start-up based in Lausanne, Switzerland that aims to assimilate clean energy and sustainable innovation education through a unique science and design training centered on creating solar LED lamps. He was listed on the Forbes 2016 "30 under 30" Europe list for his achievements in education technology. He was also the recipient of the EIT (EU) CHANGE AWARD 2015, BITSAA 30 under 30 Award 2015, and a finalist for the Forbes 2015 Change the World award for his work with LEDsafari. Govinda completed three years of research in sustainable city planning with EPFL Lausanne. He holds a Masters of Science in sustainable energy engineering from Eindhoven University of Technology and the Royal Institute of Technology (KTH), Sweden as well as a Masters in physics and a Bachelor of engineering in electronics and electrical engineering from Birla Institute of Technology and Science, Pilani, Goa campus, India.  
Investing for Smart Solutions
YASUMASA YAMAMOTO
JAPAN
Angel Investor
Green Capital Management
"Today, Japan is a country in transition — one of the first advanced nations facing the challenges of a slowing economy, an aging population, and a fully developed society. It is important that young, ambitious people think creatively to find solutions to problems and new opportunities for business. Asia 21 is an influential community of global leaders who are working together to affect positive change, through which I hope to leverage my unique combination of knowledge and experiences to inspire others."
YASUMASA YAMAMOTO is an Angel Investor at Green Capital Management. Previously, he was an industry analyst at Google, focusing on search queries and FinTech strategies. His background ranges from the public and private sectors, and from finance to technology industries. He worked as co-researcher at the Japan International Cooperation Agency in Cambodia, Myanmar, and East Timor as well as a fixed income analyst at the Bank of Tokyo-Mitsubishi UFJ in New York.
He received an M.S. from Harvard University for Health Policy Management and an M.A. from the University of Tokyo for international environmental economics. He holds a Bachelor's Degree from Kyoto University for biochemistry. He was selected as one of ten U.S.-Japan Leadership Program delegates in 2013.
Advancing the Rule of Law Across Asia
MIMI ZOU
AUSTRALIA
Assistant Director
Centre for Rights and Justice, The Chinese University of Hong Kong
"As a young person who has grown up and lived in five Asian countries, I am committed to realizing the goals of long-lasting peace, stability, rule of law, and sustainable development in our region and the world. I am excited about the opportunity that Asia 21 offers in terms of collaborating with dynamic individuals with the vision and commitment to achieving these goals."
MIMI ZOU is Associate Director of the Centre for Rights and Justice and Assistant Professor at the Faculty of Law, The Chinese University of Hong Kong (CUHK). Mimi is also a senior consultant to the International Labor Organization's East Asia, China, and Mongolia offices and a practicing lawyer admitted in England, Wales, and Australia. Prior to joining CUHK, Mimi taught law, business, and social sciences at the University of Oxford, Utrecht University, and University of Sydney. She has worked in corporate legal practice, financial institutions, public sector, and NGOs in Asia and Europe for over 13 years.
Mimi completed her Doctor of Philosophy and Bachelor of Civil Law at the University of Oxford. Mimi's achievements in legal education and community service were recently recognized by the British Council's Education U.K. Alumni (Social Impact) Awards. She was also a former Young Australian of the Year finalist.