#iParticipate for Human Rights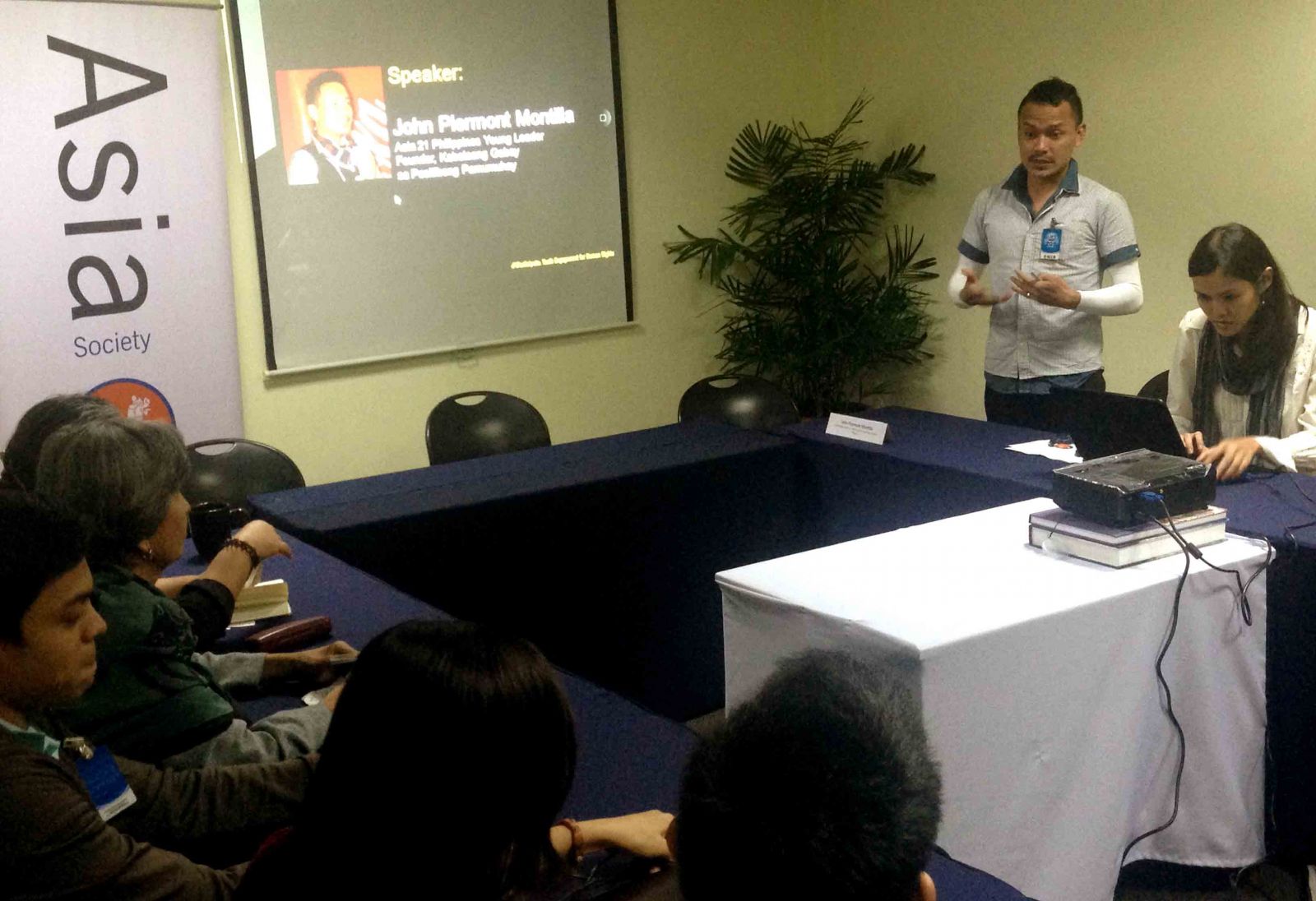 Manila, Philippines – Asia 21 Young Philippine Leaders urged for stronger youth participation and more awareness on vulnerable groups in the Philippines at the discussion series #iParticipate: Youth Engagement for Human Rights held at the AIM Conference Center on Monday, December 2.
Anti-trafficking advocate John Piermont Montilla said young people need to be mobilized to become champions in the fight against child human trafficking, including the adolescent boys themselves subject to prostitution, the trade of illicit drugs and organized crime in the Philippines.
He said victims of human trafficking -- such as the young boys he mentors at his organization Kabataang Gabay sa Positibong Pamumuhay -- need to be made aware of the risks and rights while also be inspired to be change agents.
"One of the critical success factor in empowerment [of young people] is to dream." – John Piermont Montilla, Asia 21 Young Philippine Leader
The International Labor Organization (ILO) estimates that there are 170.5 million children globally in hazardous work and millions of under-aged child workers.
Indigenous Rights advocate and member of the Manobo tribe Jason Sibug said more Filipino tribes must fight for their ancestral domain rights at a time when commercialism, tourism and urban development threaten the cultural heritage of indigenous groups.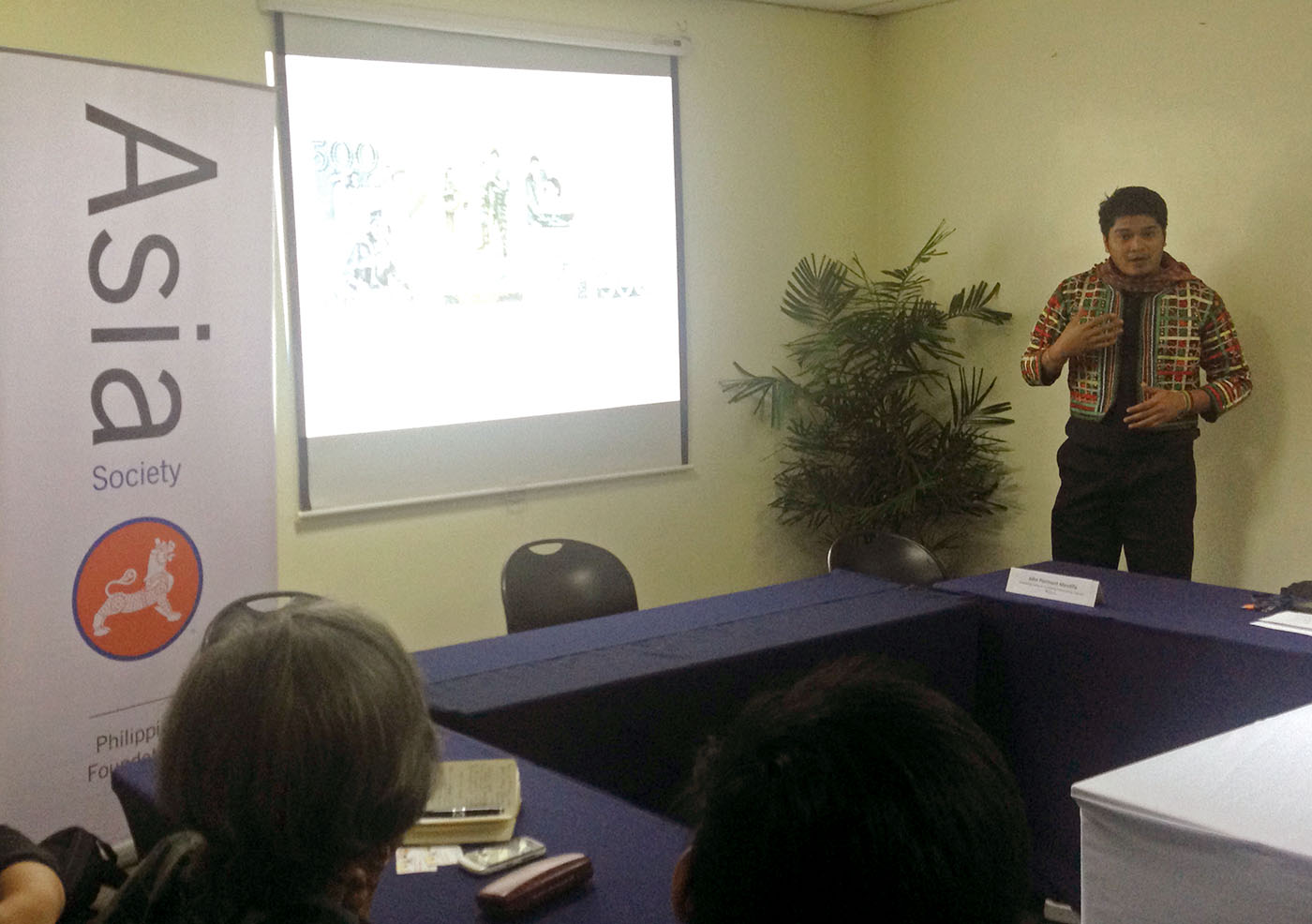 Sibug said there is a need to "indigenize" public school curriculums nationwide and train IP teachers, paricularly as indigenous people are the "last living testimony of being a Filipino".
Participants asked questions about the national policy on human rights during the interactive open forum. Both Montilla and Sibug responded that laws in the country existed but are inadequately implemented.
To learn more about John Piermont Montilla's work, click here: www.facebook.com/peersforpositiveliving
Jason Sibug's work, click here: http://bit.ly/IpJ3ux