Technology and Global Food Security: A Conversation With UPL CEO Jai Shroff
VIEW EVENT DETAILS
In partnership with Asia Society India and the Harvard Business School Club of Houston
Schedule
Thursday, August 12, 2021
11:30 a.m. Moderated Discussion
12:10 p.m. Audience Q&A — Questions welcome via the video chat
---
Live Webcast
In partnership with Asia Society India and the Harvard Business School Club of Houston, Asia Society Texas Center welcomes Jai Shroff, the global CEO of UPL Limited, for a conversation on food security and climate challenges, and the role of technology in addressing these concerns. UPL's purpose — OpenAg — is to create an open network for agriculture, activating connections across the world's agriculture system. Shroff shares his view on how innovative technology can help increase farming sustainability, particularly in Asia, Africa, and other parts of the developing world.
---
About the Speaker
Jai Shroff is the Global CEO of UPL Limited. He is a well-recognized global leader in the Chemical & Agri-Inputs industry with over 30 years of experience in India and internationally.
UPL is focused on strengthening food security in over 130 countries by offering world class technologies and solutions for sustainable agriculture production. Under Jai's leadership, UPL is one of the fastest growing agri-input companies in the world with a strong presence in the Seeds, Plant Nutrition, Crop Protection and Post-Harvest Food Preservation value chains. He has driven the transformation of UPL from a largely domestic Indian player to a truly multinational organization. UPL has a global workforce comprised of more than 75 different nationalities, with manufacturing facilities in 48 locations worldwide. UPL also holds around 12,000 product registrations and more than 1,000 patents globally, illustrating the extent of the company's focus on innovation across a diverse product portfolio.
UPL's purpose – OpenAg – is to create an open network for agriculture, activating connections across the world's agriculture system. It aims to power new levels of sustainable growth – for farmers, for producers, for customers, for partners, and for societies everywhere. It is a fundamentally optimistic view of the future of agriculture; one with no limits, and no borders, that feeds sustainable growth for all.
---
About the Moderator
Martyn E. Goossen is Vice Chairman of the J.P. Morgan Private Bank. Marty has over 40 years of experience in financial services, nearly all of which has been in the wealth management field. The majority of his career was spent working in Asia. Marty and his wife, Kathy, moved to Hong Kong with Citibank in 1978 and transferred to Tokyo in 1984. Marty joined JPMorgan Chase in Tokyo in 1988 and remained in Asia until 2006, when he moved to Houston to take the position as head of the Houston Private Bank and President of the Houston Region. In 2017, Marty was appointed to Vice Chairman of the J.P. Morgan Private Bank focusing on the south region of the United States. Marty has undertaken a number of civic responsibilities in Houston. He serves on the boards of the Museum of Fine Arts, Houston, the Asia Society Texas Center, Central Houston Inc., and The Houston Zoo. He is also a member of the Council of Overseers at Rice University's Jones School of Business and is a Director of the Singapore American School Foundation. Marty received his M.B.A. from Harvard Business School in 1977 and a B.S. in Economics from Union College in Schenectady, New York.
---
Asia Society hosts today's leading voices, providing commentary on events in news, society, and culture. Opinions expressed do not necessarily reflect Asia Society views.
---
Asia Society Texas Center Business & Policy Programs, Endowed by
Huffington Foundation
Business and Policy programs at Asia Society Texas Center are presented by Bank of America, Muffet Blake, ConocoPhillips, ExxonMobil, and United Airlines. Major support comes from Nancy C. Allen, Chinhui Juhn and Eddie Allen, Nancy Pollok Guinee, and Mary Lawrence Porter, as well as The Brown Foundation, Inc. and Houston Endowment. Additional funding is provided by the Friends of Asia Society Texas Center, a dedicated group of individuals and organizations committed to bringing the best in public programming.
Business & Policy Presenting Sponsors
Program Partner
---
About Asia Society at Home
We are dedicated to continuing our mission of building cross-cultural understanding and uplifting human connectivity. Using digital tools, we bring you content for all ages and conversations that matter, in order to spark curiosity about Asia and to foster empathy.
---
About Asia Society Texas Center
With 13 locations throughout the world, Asia Society is the leading educational organization promoting mutual understanding and strengthening partnerships among the peoples, leaders, and institutions of Asia and West. Asia Society Texas Center executes the global mission with a local focus, enriching and engaging the vast diversity of Houston through innovative, relevant programs in arts and culture, business and policy, education, and community outreach.
---
More from Asia Society
Online
03 Sep 2021
8 - 10 p.m.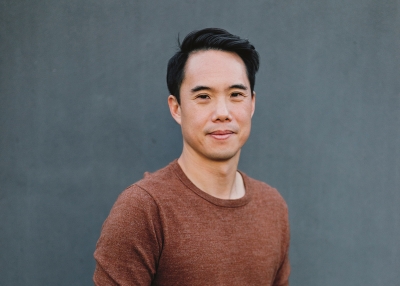 Online
Event Details
Online
11:30 a.m. - 12:30 p.m.
Houston Time
Calculate your local time »
RSVP
20210812T113000 20210812T123000 America/Chicago Asia Society: Technology and Global Food Security: A Conversation With UPL CEO Jai Shroff Jai Shroff, global CEO of UPL Limited, discusses food security and climate challenges in a conversation on the role of technology in farming sustainability and the agricultural chain, particularly in Asia and Africa.

For event details visit https://asiasociety.org/texas/events/technology-and-global-food-security-conversation-upl-ceo-jai-shroff For event details visit https://asiasociety.org/texas/events/technology-and-global-food-security-conversation-upl-ceo-jai-shroff
---