Career Opportunities
Security Officer
Classification: Part-Time; Non-Exempt
Compensation: $12/hour
Schedule: Daily rotation; will be required to work some evenings and weekends
Reports to: Director of Operations
Special Events Coordinator
Classification: Part-Time; Non-Exempt
Compensation: $20–$25/hour based on experience
Schedule: Average 20–25 hours per week; some evenings and weekends required
Reports to: Vice President, Development
Guest Services Associate
Classification: Part-Time; Non-Exempt
Compensation: $12/hour
Schedule: Up to 15–28 hours per week; will be required to work some evenings and weekends
Reports to: Guest Services Manager
Maintenance Associate
Classification: Full-Time; Non-Exempt
Compensation: $14/hour
Schedule: Max 40 hours per week; will be required to work some evenings, weekends, holidays, and special event hours
Reports to: Maintenance Manager, Facilities Manager
---
Internship Opportunities
There are no current open internships at this time.
Incomplete applications will not be accepted. No phone calls, please. Only those candidates considered for an interview will be contacted. Finalist will be required to provide a current reference and complete a background check.
We strongly encourage applications from BIPOC, LGBTQIA+ and nonbinary people, disabled people, members of religious minorities, and any other underrepresented groups. Asia Society Texas Center ensures that all staff and volunteers working with students are trained in safety protocols and follow conduct guidelines.
Interested applicants should send their cover letter and resume to the Human Resources Department by email at HRDept@AsiaSociety.org. Please regard your materials as having been received unless your email is bounced back. Only those candidates considered for an interview will be contacted. All personal data collected will be used for recruitment purposes only. Applicants not hearing from us within two months may consider their applications unsuccessful and all personal data supplied will be destroyed within six months.
Asia Society Texas Center (ASTC) is an Equal Opportunity Employer that does not discriminate on the basis of actual or perceived race, color, creed, religion, national origin, ancestry, citizenship status, age, sex, or gender (including pregnancy, childbirth, and pregnancy-related conditions), gender identity or expression (including transgender status), sexual orientation, marital status, military service and veteran status, physical or mental disability, genetic information, or any other characteristic protected by applicable federal, state or local laws and ordinances. ASTC's management team is dedicated to this policy with respect to recruitment, hiring, placement, promotion, transfer, training, compensation, benefits, employee activities, access to facilities and programs, and general treatment during employment.
We are interested in every qualified candidate who is eligible to work in the United States. However, we are not able to sponsor visas.
---
Asia Society Texas Center is a BBB Accredited Charity.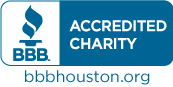 Title Sponsor for Internship Program