Political Transitions in South Asia and the Prospect of Peace
VIEW EVENT DETAILS
Pakistan's Ambassador to the United States H.E. Jalil Abbas Jilani joins Asia Society Texas Center to discuss the challenges and opportunities facing current U.S.-Pakistan relations. Ambassador Jilani will draw on his own diplomatic experiences to discuss key issues affecting Pakistan and its neighbors, such as the U.S. withdrawal from Afghanistan, Pakistan-India relations, security challenges in the region, and emerging opportunities for civilian partnership.
Tickets
Members of Asia Society will receive priority seating with reservation. Please click the link on the right to reserve your seat. All guests are invited to attend welcome reception.
Seating for guests attending without reservation is based on limited availability.
Schedule
Halal Reception: 6:00 pm
Program: 7:00 pm
Reception generously underwritten by Shaista and Shahzad Bashir and the Shahzad Bashir Trust.
Program Sponsors
Shaista and Shahzad Bashir and the Shahzad Bashir Trust
Click here for more information on sponsoring this program. Your support will be recognized through unique access, extensive logo placement, and complimentary inclusion in Asia Society's corporate membership program and patron group.
About Jalil Abbas Jilani

Ambassador Jalil Abbas Jilani assumed his responsibilities as Ambassador of Pakistan to the United States on January 2, 2014. Prior to his appointment, Ambassador Jilani served as Foreign Secretary of Pakistan from March 2012 to December 2013. He is a career diplomat and has also served as Ambassador of Pakistan to Belgium, Luxembourg, and the European Union and as Pakistan's High Commissioner to Canberra, Australia.
Ambassador Jilani holds a Bachelor's Degree in Law and a Master of Science in Defense and Strategic Studies. In his professional life, he has specialized in South Asian affairs and remained Director India, Deputy High Commissioner/Acting High Commissioner to New Delhi and Director General South Asia and South Asian Association for Regional Cooperation (SAARC). In 2005, he also served as the Government's Spokesman on Foreign Affairs. From 1989 to 1992, Ambassador Jilani served as Deputy Secretary in the Prime Minister's Secretariat.
His other overseas assignments included Jeddah, London, and Washington.
Business and policy programs are made possible through generous funding by Friends of Business & Policy at Asia Society Texas Center, a premier group of supporting individuals, corporations, and organizations.
Presenting Partner
Consulate General of Pakistan – Houston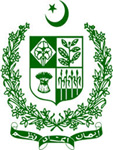 Event Details
1370 Southmore Blvd. Houston, TX 77004 713.496.9901
RSVP
Reservations required. Limited seating available. Details below event description.
Planning to attend? Tell your friends on Facebook!
Join the Facebook Event »