Performing Asia: "The Odyssey—from Vietnam to America"
VIEW EVENT DETAILS
In partnership with Miller Outdoor Theatre, Asia Society Texas Center presents Oscar-nominated and Emmy Award-winning composer Vân-Ánh Võ in the regional premiere of The Odyssey—from Vietnam to America. Utilizing new music for Vietnamese and western instruments, ambient sound, spoken word, and live media, Võ explores the personal and spiritual journeys of Vietnam's "boat people."
Please note that this performance takes place at Miller Outdoor Theatre. All performances at Miller Outdoor Theatre are free of charge. Assigned seating is available, and details on how to obtain those tickets, and other information about seating, can be found on their website.
Related Links
The Huffington Post: The Odyssey - From Vietnam to America: An Interview with Van-Anh Vo
NPR: Vân-Ánh Võ's 'The Odyssey' Tells Refugee Stories Past And Present
SF Gate: Vân-Ánh Võ's 'Odyssey' recalls plight of Vietnam's boat people
About Vân-Ánh Võ
Vân-Ánh Võ is one of the finest performers of Vietnamese traditional instruments in the world and a rapidly emerging composer. She dedicates her life to creating music by blending the wonderfully unique sounds of Vietnamese instruments with other music genres, and fusing deeply rooted Vietnamese musical traditions with fresh new structures and compositions.
In 1995, Vân-Ánh won the championship title in the Vietnamese National Đàn Tranh (zither) Competition. Since settling in the San Francisco Bay Area in 2001, Vân-Ánh has focused on collaborating with musicians across different music genres to create new works, bringing Vietnamese traditional music to a wider audience and preserving her cultural legacy through teaching. In 2002, Vân-Ánh released her first CD, Twelve Months, Four Seasons. In 2009, she released She's Not She with award-winning composer Bảo Đỗ. In 2013, she released her third CD, Three-Mountain Pass, with the Kronos Quartet as her guest artist. This work has brought positive reviews and high praises by the NPR, BBC The World, L.A. Times and others.
Vân-Ánh has also been collaborator and guest soloist with the Kronos Quartet, Yo-Yo Ma, Southwest Chamber Music, Eastbay Oakland Symphony, Jazz artists, Rap artists, and other World Music artists. Additionally, she has been co-composer and arranger for the Oscar nominated and Sundance Grand Jury Prize winner for Best Documentary, Daughter from Danang (2002), the Emmy Award-winning film and soundtrack for Bolinao 52 (2008), and the winner of multiple "Best Documentary" and "Audience Favorite" awards, A Village Called Versailles (2009). She has presented her music at Carnegie Hall, Kennedy Center, Lincoln Center, NPR, Houston Grand Opera, Yerba Buena Performing Arts Center, many World Music festivals throughout the U.S., and London Olympic Games 2012 Music Festival. She has been invited and participated as a screening judge in the World Music category for both the 2015 and 2016 Grammy Awards. In addition to the zither (đàn Tranh), Vân-Ánh also performs as soloist on the monochord (đàn Bầu), the bamboo xylophone (đàn T'rung), traditional drums (trống) and many other traditional instruments.
Bank of America is presenting sponsor of Performing Arts & Culture programs. Generous funding also provided by AARP, Nancy C. Allen, CNOOC-NEXEN, the City of Houston through Houston Arts Alliance, The Clayton Fund, the Cullen Trust for the Performing Arts, and Mickey Rosenau & Dr. Ellen Gritz. Funding is also provided from Friends of Performing Arts & Culture at Asia Society Texas Center, a premier group of individuals and organizations committed to bringing the best in public programming to Houston. This program is presented in collaboration with the Vietnamese Culture and Science Association. 
Presenting Sponsor 

Program Sponsors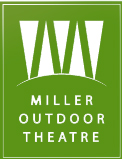 Presenting Partner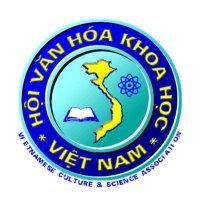 Event Details
Miller Outdoor Theatre 6000 Hermann Park Drive Hermann Park
Free and open to the public. Tickets to be picked up at Miller Outdoor Theatre. All unclaimed seats will be released to the public 5 minutes prior to the start of the program.

Add to Calendar
20160828T010000
20160828T023000
UTC
Asia Society: Performing Asia: "The Odyssey—from Vietnam to America"
Miller Outdoor Theatre 6000 Hermann Park Drive Hermann Park
---
Planning to attend? Tell your friends on Facebook!
Join the Facebook Event »