Performing Asia: Life Interrupted
VIEW EVENT DETAILS
Life Interrupted is a richly-layered, full-length work of contemporary dance, art, and music that draws from the experiences of U.S. citizens of Japanese descent who were interned on American soil during World War II. While rooted in this specific story, the work ultimately creates a universal experience from historical events. The story has a deep resonance for what is happening today across the globe with post-war emigration, and the xenophobia that erupts in response.
There will be an additional performance on February 18, 2017.
For the ongoing discussion on the 75th anniversary of Executive Order 9066 and Japanese American internment, please attend our other February program, The Legacy of Japanese American Internment and Muslim American Discrimination Today.
---
Schedule
8:00 pm | Performance
9:30 pm | Conversation with the artists
---
Related Links
Internment camps at heart of 'Life Interrupted'. Houston Chronicle. February 15, 2017.
Internment Camps Take the Stage in Houston, and We Wish It Were Just a History Lesson. Texas Observer. February 15, 2017.
Social Change Begins by Remembering the Past in Houston Dance Piece. Houston Press. February 10, 2017.
Art as Empathy, History Lesson with CORE. The Dance Dish. February 6, 2017.
Honor U.S citizens of Japanese descent at the WWII-inspired dance theater performance, Life Interrupted. 365 Things to Do in Houston. February 5, 2017.
---
About the Directors
Sue Schroeder is the Choreographer, Artistic Director, and Co-Founder of Core Dance. She focuses on the creative process and exploration of new and unique inspirations for the creation of dance and movement. Schroeder holds a Bachelor of Arts from the University of Houston, and earned her Master of Fine Arts in Theater Arts with a dance concentration from the University of Arizona at Tucson. Educated under dance greats Bill Evans, Hanya Holm, Oliver Kostock, and John M. Wilson, Schroeder has additional experiences in the extended studies of Body-Mind Centering, Contact Improvisation, Modern Dance, and Composition. A recipient of the Haldeman Award for Merit and the Cultural Multiplicators from Foreign Countries Award from the Goethe Institut-Munich, Schroeder has secured numerous grants and fellowships from organizations such as Alternate ROOTS, the City of Atlanta Bureau of Cultural Affairs, the Georgia Council for the Arts, the Texas Commission on the Arts, the Cultural Arts Council of Houston/Harris County, Dance USA, and the National Endowment for the Arts. Most recently, Schroeder acted as EXPOSED Festival Director, is nominated for ArtsATL's inaugural Luminary Awards, and was selected as the 2017 Center for Creativity & Arts Community Impact Arts Administrator recipient at Emory University.
Nancy Chikaraishi, AIA is a visual artist, and Professor of Architecture at Drury University's Hammons School of Architecture in Springfield, Missouri. Prior to teaching, she practiced architecture in Milwaukee and Chicago for 15 years. Chikaraishi received her undergraduate degree and Master of Architecture from the University of Illinois at Urbana. She was awarded First Alternate in the Paris Prize design competition, which allowed an extended year of travel to Japan and China. She has led multiple study abroad trips with students to Paris, Berlin, Spain, Portugal, and Japan. She co-led three design/build projects with students in Joplin, MO after the 2011 tornado. Chikaraishi worked with students to build ShelteR3, a solar powered tornado resistant home for the U.S. Department of Energy's Solar Decathlon 2015.
A solo exhibition of her artworks that explored her parents' experiences in the WWII Japanese-American Internment Camp in Rohwer, Arkansas was displayed at the Japanese-American Internment Museum in McGehee AR. As a visual artist, she collaborated with Core Dance in Atlanta and Houston on a multi-media dance theatrical performance commemorating the 70th anniversary of the closing of the Japanese-American Internment camps. Her current project continues to explore the Japanese-American Internment Camps and parallel issues of today's racial prejudice, discrimination, immigration, civil rights violations, and xenophobia. Her events for February 2017 in Springfield, Missouri include an interactive art installation in collaboration with her students, art exhibitions, a panel discussion with local multicultural civic leaders, a conversation about architecture and power, a dance performance by Core Performance Company of Atlanta and Houston, a dance workshop, and a story circle.
 
---
About Core Dance
Celebrating its 36th season, Core Dance, an award-winning contemporary dance organization, creates, performs, and presents compelling and distinctive original dance that ignites the creative spirit and fosters cultural conversations. For over three decades, Core Dance has initiated and supported innovation, collaboration, artistic risk-taking, and sustainable art making in dance.
Core Dance was co-founded in 1980 in Houston, Texas by Sue Schroeder and Kathy Russell. Five years later, the organization added Atlanta, Georgia as a second home base, and now cultivates dance awareness and education in both cities, as well as throughout the country and around the world. Core Dance is organized around three initiatives: Core Performs, Core Presents, and Core Connects. Core Performance Company, the professional dance company of Core Dance, is internationally recognized for the physical and emotional range of its dance artists, as well as its innovative and compelling work. Visit Core Dance's official website for more information.
---
Bank of America is presenting sponsor of Performing Arts & Culture programs. Generous funding also provided by AARP, Nancy C. Allen, CNOOC-NEXEN, the City of Houston through Houston Arts Alliance, The Clayton Fund, the Cullen Trust for the Performing Arts, and Mickey Rosenau & Dr. Ellen Gritz. Funding is also provided from Friends of Performing Arts & Culture at Asia Society Texas Center, a premier group of individuals and organizations committed to bringing the best in public programming to Houston. This performance is presented in collaboration with Core Dance.
Presenting Sponsor

Program Sponsors


Presenting Partner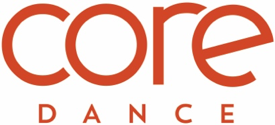 Event Details
8 - 9:30 p.m.
1370 Southmore Blvd Houston, TX 77004 713.496.9901
Buy Tickets
$10 Members, $20 Nonmembers. All sales final.
Bought tickets? Tell your friends on Facebook!
Join the Facebook Event »