A New Chapter in U.S.-Korea Relations: Economic Partnerships and Regional Security
VIEW EVENT DETAILS
In Collaboration with the Consulate General of the Republic of Korea in Houston and East Asia Foundation
Following the impeachment of former President Geun-hye Park, the Republic of Korea (South Korea) elected a new leader in May 2017. Human rights attorney Jae-in Moon, runner-up to Park during the 2012 presidential election, emerged victorious with over 41 percent of the vote. His campaign included a number of proposed reforms, ranging from domestic businesses to the country's relationship with its northern neighbors on the Korean peninsula. President Moon's early months in office will also involve discussion with the United States on economic affairs and security cooperation. Join Asia Society for a dialogue on U.S.-Korea relations with representatives of past South Korean presidential administrations.
---
Schedule
6:00 pm | Reception with light bites
7:00 pm | Program
---
Related Links
USA Today: South Korea's new president Moon Jae-in could rattle U.S. relations
The Atlantic: Trump's North Korea Policy Just Got More Complicated
---
About the Speakers

H.E. Ambassador Sung-hwan Kim was a career diplomat and served as the Minister of Foreign Affairs and Trade of the Republic of Korea (MOFAT) from October 2010 to March 2013. With a career spanning over 36 years, he held a number of senior diplomatic posts including the Senior Secretary to the President for Foreign Affairs and National Security and Vice Minister of MOFAT. He was ROK's ambassador to Austria and Permanent Representative to the International Organizations in Vienna and the ROK's Ambassador to Uzbekistan. He was appointed as a Member of the UN Secretary-General's High-Level Panel of Eminent Persons on the Post-2015 Development Agenda in July 2010. After retiring from the Foreign Service, he served as the Chair of Institute for Global Social Responsibility and Distinguished Visiting Professor at the Seoul National University until March 2015. Now he is working as a Distinguished Visiting Professor at the Hanyang University and the Chairman of the Gangwon Art and Culture Foundation.
---
Professor Taeho Bark is Professor at the Graduate School of International Studies (GSIS) of Seoul National University and the Ambassador-at-Large for International Economy and Trade. During December 2011 to March 2013, Professor Bark had taken a leave of absence to serve as Minister for Trade of the Korean government. Recently, Dr. Bark was in the race for the Director-General position of the WTO as the Korean candidate. He also served as the Chairman of the Korea International Trade Commission. Prior to coming to Seoul National University, Professor Bark taught at Georgetown University, worked as a senior research fellow at the Korea Development Institute (KDI) and served as the Vice President of the Korea Institute for International Economic Policy (KIEP). He also worked on the international commerce issues as a senior economist in the Office of the President of the Republic of Korea. During 2000-2002, Dr. Bark served as Chair of the Investment Expert Group (IEG) of Asia-Pacific Economic Cooperation (APEC). He taught at the Jackson School of International Studies at University of Washington and at the Asia-Pacific Research Center (APARC) of Stanford University as a visiting professor. In addition, he was a visiting scholar at the IMF and consulted for the World Bank. He has written a few books and many articles on international trade, foreign direct investment, and the Korean economy. Professor Bark received his BA from Seoul National University and Ph.D. in economics from the University of Wisconsin-Madison.
---
About the Moderator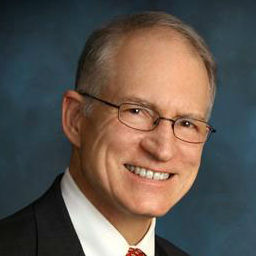 Ambassador Chase Untermeyer has been an international business consultant since returning in 2007 from Qatar, where he served three years as United States ambassador on appointment of President George W. Bush. Ambassador Untermeyer has held both elected and appointed office at all four levels of government — local, state, national, and international — for more than 35 years, with work in journalism, academia, and business as well. His resume and experience provided the information and insight he has used to author three books about the Reagan-Bush era: When Things Went Right: The Dawn of the Reagan-Bush Administration (2013), Inside Reagan's Navy (2015), and Zenith: In the White House of George H.W. Bush (2013). He is a 1968 graduate of Harvard College with honors in government. During the Vietnam War he served as an officer in the United States Navy aboard a destroyer in the Western Pacific and as aide to the commander of US naval forces in the Philippines.
---
Asia Society Texas Center Business & Policy Programs, Endowed by
Huffington Foundation
Muffet Blake, Chevron, ConocoPhillips, ExxonMobil, United Airlines, and Vinson & Elkins LLP are presenting sponsors of Business & Policy programs. Generous funding also provided by the Friends of Business & Policy at Asia Society Texas Center, a premier group of individuals and organizations committed to bringing the best in public programming. This progarm is presented in collaboration with the Consulate General of the Republic of Korea in Houston and East Asia Foundation.
Presenting Sponsors

Presenting Partners

Event Details
6 - 8:30 p.m.
1370 Southmore Blvd Houston, Texas 77004
Buy Tickets
$10 Members, $20 Nonmembers. All sales final.
20170614T180000 20170614T203000 America/Chicago Asia Society: A New Chapter in U.S.-Korea Relations: Economic Partnerships and Regional Security Explore the status of U.S.-Korea relations with representatives of past South Korean administrations.

For event details visit https://asiasociety.org/texas/events/new-chapter-us-korea-relations-economic-partnerships-and-regional-security 1370 Southmore Blvd Houston, Texas 77004
---