Daring To Drive: The Story of Manal al-Sharif
VIEW EVENT DETAILS
In collaboration with the Human Rights Foundation and the World Affairs Council of Greater Houston
Nearly 70 years ago, the U.N. enshrined women's rights, including the right to live free from violence, slavery, and discrimination; to be educated; to own property; to vote; and to earn a fair and equal wage. Historically, women's rights in Saudi Arabia have been limited in comparison to women's rights in many neighboring countries. Recently, progress has been made to give women the right to drive and to end male guardianship in certain circumstances. After many years of being barred from voting or holding elected office, women were permitted to vote in the 2015 local elections and to be appointed to the Consultative Assembly. In 2017, women were allowed access to government services such as education and healthcare without guardian consent, and the Saudi regime issued a decree in 2018 allowing women to drive, lifting the world's only ban on female drivers. However, these changes have been accompanied by backlash against the women who have led these campaigns. Despite the steps forward, there is still work to be done and progress to be made.
Join Asia Society for a conversation with Manal al-Sharif on her personal story, the state of women in her home country and abroad, and the changes underway due to the efforts of fearless activists.
---
Schedule
Thursday, April 18, 2019
6:15 p.m. Registration
6:30 p.m. Program
Pondi Café in Asia Society will offer extended hours to serve guests before this program begins.
---
Press Coverage
Saudi activist who fought to allow women to drive visits Houston
---
About the Speaker
Manal al-Sharif is an author, public speaker, and columnist. Manal, one of TIME Magazine's 100 most influential people in the world, and Newsweek's top 10 tech-revolutionaries, is a prominent voice advocating for women's rights and empowerment. She is known to be among the first Saudi women to specialize in Information Security with a career starting in 2002 with Saudi Aramco. In 2011, Manal co-founded and led the #Women2Drive movement, to challenge the ban on women driving in her country. She was arrested and imprisoned for "driving while female", released on the condition that she never drives again on Saudi lands, never to speak about it, or do any interviews. Nonetheless, she continued campaigning for #Women2Drive and #IAmMyOwnGuardian to end the male guardianship in her country.
Manal is a TED and Harvard speaker; she has also spoken at the United Nations, UNESCO, the Obama Summit, Google, Yahoo!, Oslo Freedom Forum, WIRED, Trust Women, The Arab Institute in Paris, the Center for International and Strategic Studies in Washington D.C., Roosevelt House in NY, Clinton Global Initiative, Women in the World, and Dallas World Affairs Council. A blogger and regular contributor to international media, Manal has written for the New York Times, Washington Post, Alhayat, among others. Her best-selling memoir, Daring to Drive: A Saudi Woman's Awakening, was listed as the #1 summer-read book by Oprah Magazine.
---
About the Moderator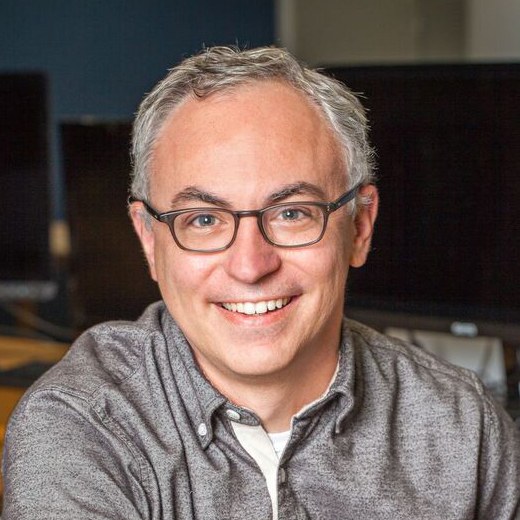 Michael Dokupil co-founded SFC Capital Management in 1999 where he focuses on statistical arbitrage trading strategies. Michael is the chair of the North Korean division of the Human Rights Foundation (HRF). He first began working with HRFs "Disrupt North Korea" program in 2015 during a site visit to Seoul. It was at this occasion that he was able to meet numerous defector and refugee partner organizations, and learn more about how outside information is the key to liberating the North Korean people. In the past two years, Michael has helped the program grow through various initiatives, events, and new partnerships as the organization continues to increase the flow of outside information into North Korea. Michael is a life-long Houstonian where he resides with his four children: David, Benjamin, Annabelle, and Jonathan.
---
Asia Society Texas Center Business & Policy Programs, Endowed by
Huffington Foundation
Business and Policy programs at Asia Society Texas Center are presented by Bank of America, Muffet Blake, ConocoPhillips, ExxonMobil, and United Airlines. Major support comes from Nancy C. Allen, Chinhui Juhn and Eddie Allen, Nancy Pollok Guinee, and Mary Lawrence Porter, as well as The Brown Foundation, Inc. and Houston Endowment. Additional funding is provided by the Friends of Asia Society Texas Center, a dedicated group of individuals and organizations committed to bringing the best in public programming.
Business & Policy Presenting Sponsors

Presenting Partners
Event Details
6:15 - 7:30 p.m.
1370 Southmore Boulevard
Houston, Texas 77004
713.496.9901
Buy Tickets
$10 Members, $20 Nonmembers
20190418T181500 20190418T193000 America/Chicago Asia Society: Daring To Drive: The Story of Manal al-Sharif Manal al-Sharif is a Saudi activist who co-founded and led the #Women2Drive movement to challenge the ban on women driving in her country. Join Asia Society for a conversation with Manal on the state of women in her home country and abroad.

For event details visit https://asiasociety.org/texas/events/daring-drive-story-manal-al-sharif 1370 Southmore Boulevard Houston, Texas 77004 713.496.9901
---