Authors & Asia: Elizabeth Economy, How China's Resource Quest is Changing the World
VIEW EVENT DETAILS
In the past thirty years, China has transformed from an impoverished country where peasants comprised the largest portion of the populace to an economic power with an expanding middle class and more megacities than anywhere else on earth. This remarkable transformation has required, and will continue to demand, massive quantities of resources. Like every other major power in modern history, China is looking outward to find them.
Join Elizabeth Economy as she delivers a sweeping account of where China's pursuit of raw materials may take the country in the coming years and what the consequences will be—not just for China, but for the whole world.
Elizabeth Economy is the C.V. Starr senior fellow and director for Asia studies at the Council on Foreign Relations.
Presenting Sponsor: Wells Fargo Bank
Additional Support: United Airlines
Schedule
Registration: 11:30 am
Light Luncheon and Program: 12:00 pm
About Elizabeth Economy

Dr. Economy has published widely on both Chinese domestic and foreign policy. Her most recent book, The River Runs Black: The Environmental Challenge to China's Future (Cornell University Press, 2004; 2nd edition, 2010; Japanese edition, 2005; Chinese edition, 2011), was named one of the top 50 sustainability books in 2008 by the University of Cambridge, won the 2005 International Convention on Asia Scholars Award for the best social sciences book published on Asia, and was listed as one of the top ten books of 2004 by the Globalist as well as one of the best business books of 2010 by Booz Allen Hamilton's strategy+business magazine. Her next book, with Michael Levi, is entitled By All Means Necessary: How China's Resource Quest is Changing the World (forthcoming, Oxford University Press, 2014). She also coedited China Joins the World: Progress and Prospects (Council on Foreign Relations Press, with Michel Oksenberg, 1999) and The Internationalization of Environmental Protection (Cambridge University Press, with Miranda Schreurs, 1997). She has published articles in foreign policy and scholarly journals including Foreign Affairs, Harvard Business Review, and Foreign Policy, and op-eds in the New York Times, the Washington Post, and International Herald Tribune, among others. Dr. Economy is a frequent guest on nationally broadcast television and radio programs, has testified before Congress on numerous occasions, and regularly consults for U.S. government agencies and companies. She writes about topics involving China on CFR's Asia Program blog, Asia Unbound.
Dr. Economy is vice chair of the World Economic Forum's Global Agenda Council on the Future of China and serves on the board of the China-U.S. Center for Sustainable Development. She has taught undergraduate and graduate level courses at Columbia University, Johns Hopkins University's Paul H. Nitze School of Advanced International Studies, and the University of Washington's Jackson School of International Studies.
Presenting Sponsor: Wells Fargo. Business and policy programs at Asia Society Texas Center are made possible by support from United Airlines—Official Airline of Asia Society Texas Center. Additional support provided by Asia Society contributors and members.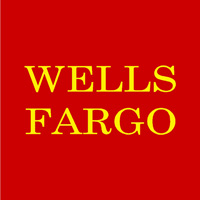 Event Details
1370 Southmore Blvd. Houston, TX 77004 713.496.9901
Buy Tickets
$30 for members, $45 for nonmembers, $500 Table of eight. To purchase a table, contact Thomas Riley at 713.496.9913 or TRiley@AsiaSociety.org. All sales final.
20140408T120000 20140408T120000 America/Chicago Asia Society: Authors & Asia: Elizabeth Economy, How China's Resource Quest is Changing the World Elizabeth Economy delivers a sweeping account of where China's pursuit of raw materials may take the country—and the world.

For event details visit https://asiasociety.org/texas/events/authors-asia-elizabeth-economy-how-china's-resource-quest-changing-world 1370 Southmore Blvd. Houston, TX 77004 713.496.9901
Bought tickets? Tell your friends on Facebook!
Join the Facebook Event »