Asia Society Presents! "Sarpa Sutra"
VIEW EVENT DETAILS
An Indian Fusion of Theater, Dance, and Music
Intelligently crafted. Sarpa Sutra is a tight, evolved work. — Leela Venkataraman, The Hindu
Sarpa Sutra (SerpentSpeak) brings together theatre, dance, and music in an allegorical revenge cycle that mirrors our lives and times.
Urged by the fire god Agni, superhero Arjuna destroys the Khandava forest, destroying serpent king Takshaka's wife and the entire kingdom. Takshaka in turn kills Arjuna's grandson, Parikshit. In a colossal sacrifice, Parikshit's grandson Janamejaya destroys the whole race of snakes.
Throughout, serpent woman Jaratkaru urges her son Astika to stop the genocide. Can Astika save the planet?
Video
Related Performance
Asia Society Presents! Yashodhara, 5/3
About JustUs Repertory
JustUs Repertory produces new work that blends music, dance, and drama to explore historical, political, and literary experiences. JustUs collaborates with artists from various disciplines to produce innovative, theatrical, and international ventures.
In collaboration with JustUs Repertory. Performing arts programs at Asia Society Texas Center are made possible by support from Bank of America. Additional support provided by Asia Society contributors and members. Asia Society Texas Center is funded in part by a grant from the City of Houston through Houston Arts Alliance.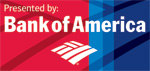 Event Details
1370 Southmore Blvd. Houston, TX 77004 713.496.9901
Buy Tickets
$15 Members, $25 Nonmembers. All sales final.

Add to Calendar
20140504T190000
20140504T190000
UTC
Asia Society: Asia Society Presents! "Sarpa Sutra"
1370 Southmore Blvd. Houston, TX 77004 713.496.9901
---
Bought tickets? Tell your friends on Facebook!
Join the Facebook Event »