Infographics
The Big Picture
A picture is worth a thousand words—or thousands of data points. See our infographic series derived from Mapping the Nation data.
International Trade + Jobs
International Exchanges
Sister Cities + Benefits
Language Rich or Poor?
---
Jobs Tied to International Trade
One in five American jobs are tied to international trade. See where the biggest concentration of these jobs are and how your state stacks up.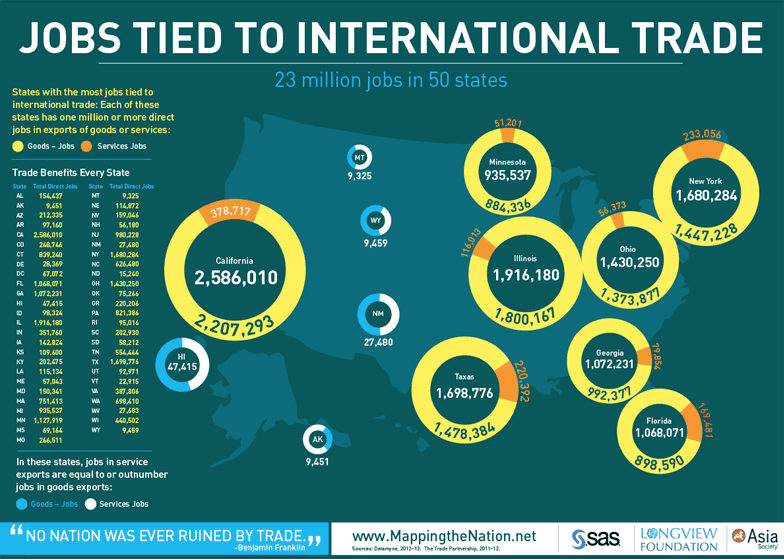 View the full size infographic
---
International Education Exchanges
Educational exchange is good for the U.S. economy, builds leadership skills, and promotes peace (did you know one out of every three foreign Nobel Peace Prize winners was an exchange student here?). And yet, fewer than 10% of our college and university students study abroad.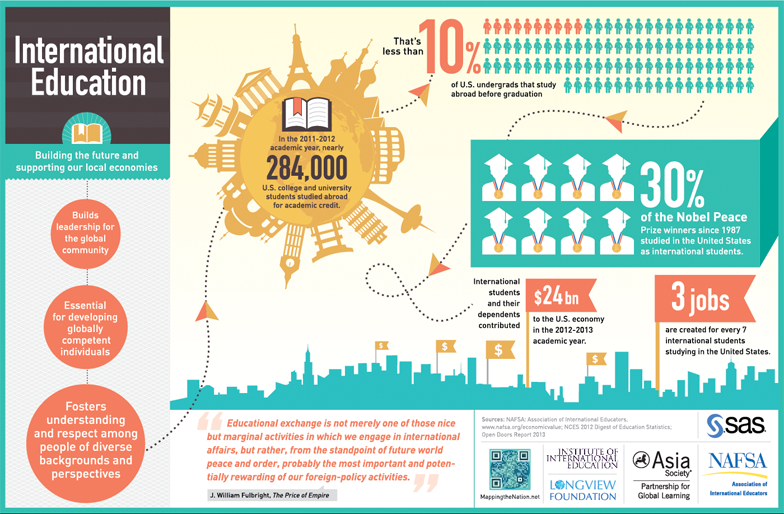 View the full size infographic
---
At the high school level, that figure drops to 0.001%. (Infographic by iEARN-USA; data from CSIET.)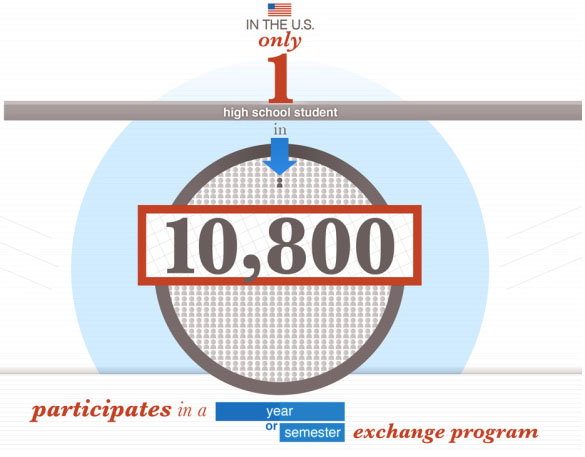 ---
Sister Cities and Their Benefits
The United States had 1,847 sister-city partnerships in 2012. That's a lot of citizen diplomacy!
View the full size infographic
---
Language Rich or Language Poor?
Over a 35-year period, more Americans are learning more languages—but not even one in five language learners get beyond the introductory level.

---
State Infographics
See the side bar to link to infographics for every state and for Washington, DC.
---
Get Involved
To learn more about how to make the case in your community or to get involved.
---
---
---
---