Florida
We need your help. Do you know of global learning initiatives in Florida? Please email us and let us know. See the infographic below, and read on for resources and ways to organize a state plan.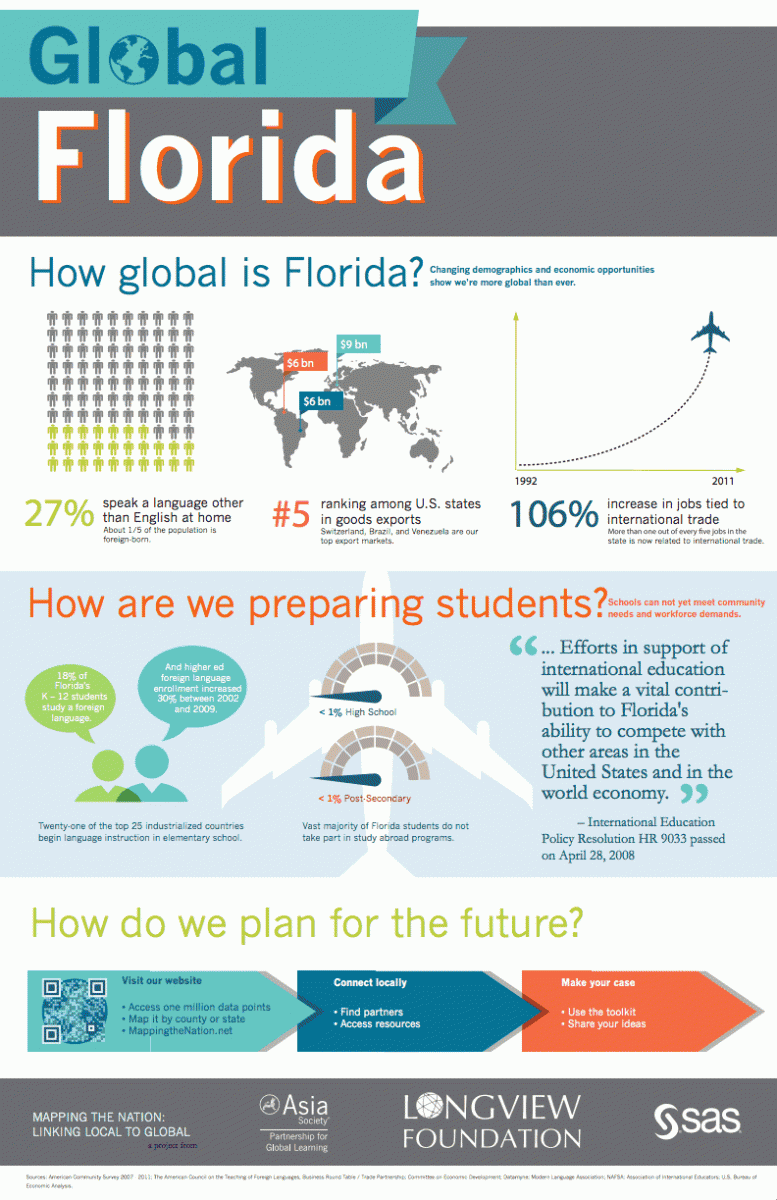 Get involved
Click on the links in the sidebar to see what other states are doing. Twenty-five states have grassroots initiatives and/or policy supporting global learning. 
A practical way to get started is to gather policy, business, education, and community stakeholders. With stakeholder perspectives and involvement, make a plan for statewide reform.
Tools to help
Learn more about global competence.
Use Mapping the Nation's toolkit to get started.
Asia Society's website features several planning and advocacy tools, along with resource lists and model programs.
Connect with other states' initiatives for ideas and models.
If the state department of education is taking the lead on a global learning initiative, please email us at the Asia Society and Longview Foundation.
Resources
World Affairs Council of Jacksonville
Naples Council on World Affairs
Sarasota World Affairs Council
World Affairs Council of Central Florida
Polynesian Culture Association
Asian American Federation of Florida
Haitian Youth and Community Center of Florida
---
Global Competence Resources
Asia Society Partnership for Global Learning and the Council of Chief State School Officers (CCSSO) partnered to define global competence and the skills and abilities that students need to demonstrate to be globally competent.