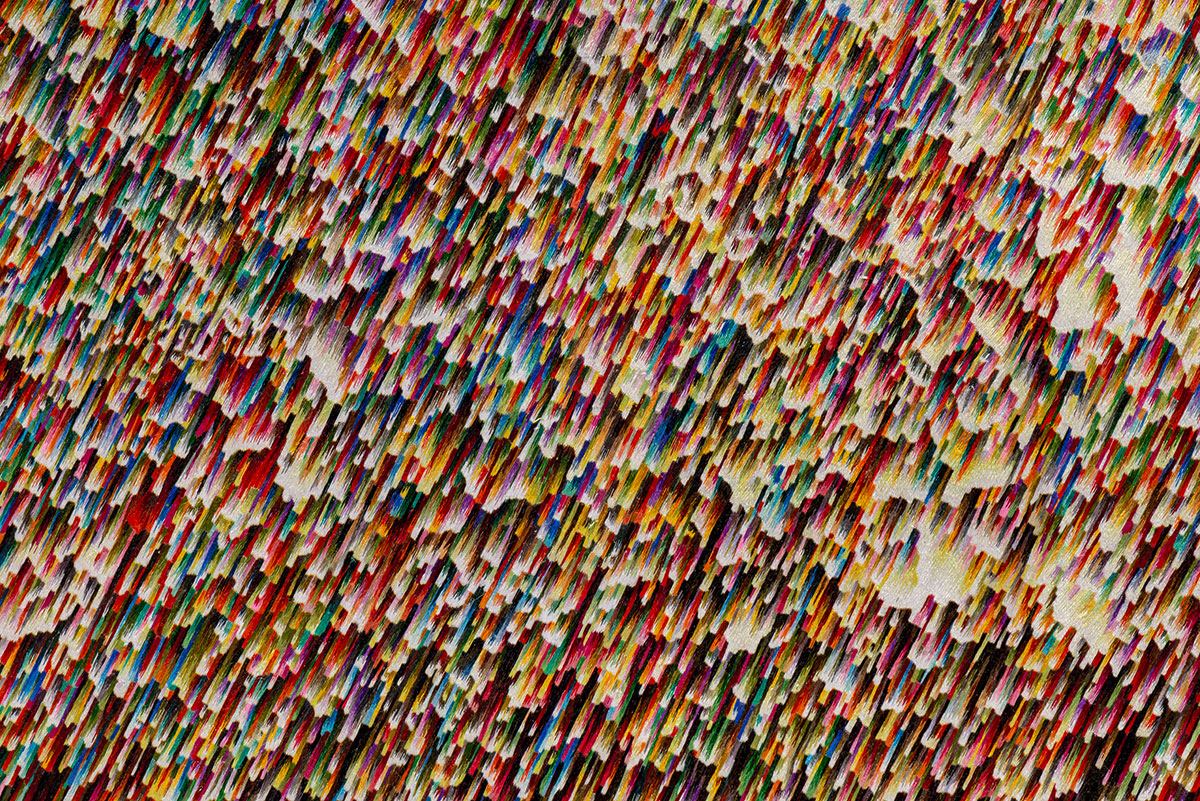 The first initiative of its kind in the United States, the Asia Society Triennial is a multi-venue festival of art, ideas, and innovation across New York City that focuses on contemporary art from and about Asia and the diaspora.
Artistic Statement
As we enter the third decade of the twenty-first century, the battle lines have been drawn over what kind of society we should have. The current challenge to the post–World War II liberal-democratic status quo of developed countries has its roots in the excesses of globalization, with its denudation of local identities and enlargement of economic inequalities under global capitalism. Within the modern nation-state, tribalism and rising authoritarianism have frayed historical ties between states and cultures: North vs. South, East vs. West, Middle East vs. West, and on and on. This fracturing is mirrored within the modern state itself, with citizens increasingly clustering around religious, gender, sexual, ethnic, and class identities. Edward Said has commented that within nations, the forces aligning themselves with what is considered orthodox, conservative, and mainstream define their culture as pure, as "our" culture, as separate from other cultures. Conservative movements often look back to a historical golden age that may not have existed. There is thus an increasing inability to recognize the mutually constitutive nature of all cultures. Every culture contains a palimpsest of past cross-cultural encounters and also continues to be shaped by absorption, transmission, and negotiation with others. Being global is therefore also a condition of how we exist and not merely a stage in our development. The existence of diasporic and immigrant communities and ethnic minorities throughout history is a direct consequence of this. It is no wonder that as the COVID-19 pandemic continues, the ugliest battles are now unfolding around systematic racism and xenophobic attacks on African American, Asian, LGBTQIA+, and other minority communities.
Bruno Latour, in an interview with the French online magazine AOC, published on March 29, 2020, as the COVID-19 pandemic exploded worldwide, notes that the devastating effects of the virus on the economy and society has ironically proven how pervasive and deeply embedded each of us is in the global networks of ideas, people, goods, and money. The virus as a global interrupter has, in fact, become the ultimate proof of how globalized we all are.
What is the role of art and artists in this fraught situation?
Taking inspiration from a line in Yoko Ono's 1964 publication, Grapefruit—"A dream you dream alone may be a dream, but a dream two people dream together is a reality"—the title of the Triennial, We Do Not Dream Alone, attests to the power of art to resist our urge to silo during these uncertain times. Grapefruit, now considered a masterpiece of conceptual art, contains a series of what Ono calls "event scores" that provide instructions for simple, even daily actions that the reader might enact as a way of life. These suggest the possible efficacy of micro-actions and human agency, which is of particular resonance now, when governments and public institutions seem to fail us.
This inaugural Triennial, which encompasses visual art, theater, dance, music, and film, takes place in a nation-state on the eve of a presidential election, when its citizens will go to the ballot boxes to choose which dream of America will take hold. Leaping across geography and history, the artistic projects in this Triennial resist the condition of dreaming alone by unveiling the way that people, objects, and events across time and space are linked through a complex web of relationships. The objects and processes of contemporary art are micro-acts of world building, creating micro-worlds of meaning and relations that reveal the border-crossing nature of our modern existence, despite the current barriers drawn in the sand. For instance, Ken + Julia Yonetani's Three Wishes connects the tragedy of the Fukushima nuclear-power-plant disaster, with its long-term impacts on wildlife and human life, to the effusive cheeriness of a victorious United States in its postwar embrace of a nuclear-powered future. A special project within the exhibition, We The People: Xu Bing and Sun Xun Respond to the Declaration of Independence, pairs an official nineteenth-century print of the Declaration of Independence with new work by the Chinese artists Xu Bing and Sun Xun as a launchpad for rumination on the early American leaders' fascination with classical Chinese civilization, particularly the political philosophy of Confucius, as they were dreaming of a new nation that would be free of feudal bondage. Mina Cheon's Eat ChocoPie Together stages a moment of sweet communion, when members of the public are invited to take and consume the ubiquitous Korean dessert, the Choco-Pie. This participatory project points to the role of this dessert that, by way of a complicated history between the divided Koreas, has become highly desired on both sides of the border. Cheon's project amplifies the ironic relationship between the two states: politically separated yet connected through their love for this simple sweet. Through her practice, the percussionist and composer Susie Ibarra invites the audience to participate and cocreate musical scores, connecting performer and audience in a transitory moment of dreaming up a shared experience.
Underlying the Triennial is our belief in the power of art: its innate ability to embrace the paradoxes and contradictions of our increasingly complex global society while retaining the capacity to illuminate the thread of our shared humanity.
The presence of art shows that we are never alone in life and our dreams. We invite you to dream with us.
Boon Hui Tan
Founding Artistic Director and Cocurator, Asia Society Triennial
Special Project: We The People
We The People: Xu Bing and Sun Xun Respond to the Declaration of Independence
Project on view for Part 1: October 27, 2020, through February 7, 2021
Artwork by Xu Bing and the Declaration of Independence will remain on view for Part 2: March 16, 2021, through June 27, 2021
As a special project of the Asia Society Triennial, the artists Xu Bing and Sun Xun have created new works to respond to a rare nineteenth-century official copy of the Declaration of Independence.
The founding spirit of American democracy has often found resonance in Asia. What is less known is the fascination held by early American leaders including Thomas Jefferson and Benjamin Franklin, as well as European Enlightenment thinkers such as Voltaire, for Chinese civilization. Within the vast corpus of classical Chinese philosophical discourse, The Analects by Confucius was of particular interest, in part because it discussed the ideals of good government and moral leadership. Today, the figure of Confucius is found on the eastern pediment of the Supreme Court building in Washington, DC, to the left of Moses and Solon, revealing the important connection between the United States and Asia.
Xu Bing used a copy of The Analects by Confucius, a text that inspired the nation's founders as they crafted the Declaration, to make a new work entitled Silkworm Book: The Analects of Confucius that comments on the fragility of such manifestos.
For his response to the Declaration, Sun Xun created a folding album entitled July Coming Soon that borrows from classical Chinese painting traditions to illustrate the fiery dynamics through which new worlds are born or established norms are questioned. Discordant images of a grim Statue of Liberty violently broken asunder are jarringly juxtaposed with Confucian bureaucrats shrouded in flames, creating a dark and dangerous environment that seems to threaten the very foundations of our democracy and the ideals espoused in the eloquent words of the Declaration.
Displayed together with the copy of the Declaration of Independence, these artworks encourage us to contemplate democratic values, especially pertinent in a United States presidential election year and during this time when we struggle to include the disenfranchised among us and strive to make democracy and equality real for all members of our nation.
This rare copy of the Declaration of Independence dates to 1833. In 1820, with the fiftieth anniversary of the original signing of the Declaration fast approaching, Secretary of State John Quincy Adams, the son of John Adams, one of the original signers, commissioned William J. Stone of Washington, DC, to create an exact-size replica of the original Declaration. The project, a copperplate engraving that included the signatures of the fifty-six delegates, took Stone three years to complete. A decade after the Stone engraving, Congress authorized Peter Force (1790–1868) to print additional copies of the Declaration from Stone's original plate, including the one on display here. As one of the nation's founding documents, the Declaration of Independence reaffirms the legacies of the world's oldest constitutional democracy.
Susan L. Beningson, PhD
Guest Curator
Steering Committee
The Asia Society Triennial Steering Committee is a formal gathering of thought leaders from business, journalism, media, technology, and performing and visual arts. The Committee serves a twofold function as a think tank that counsels on the Triennial's strategic directions and as an advocate on behalf of the Asia Society Museum to build broader programmatic initiatives through external institutional collaborations. Agnes Hsu-Tang, PhD, executive chair of the Triennial and chair of the Steering Committee, leads the Committee's continuing discourse across diverse forms of artistic practice and convenes biannual meetings at the Asia Society Museum in New York. Committee members serve on a voluntary basis and represent an international, multi-disciplinary intellectual community.
Agnes Hsu-Tang, PhD
Agnes Hsu-Tang, PhD is executive chair of the Asia Society Triennial and chair of its Steering Committee, in addition to her continuing role as chair of Asia Society's Global Council on Asian Arts and Culture since 2015.
Dr. Hsu-Tang is an academic and international cultural heritage policy advisor trained in archaeology and art history; in 2018 she was elected a Distinguished Scholar to the University of Pennsylvania Museum of Archaeology and Anthropology. Dr. Hsu-Tang served on UNESCO World Heritage Centre's scientific committees for the designations of the Qhapag Ñan and the Continental Silk Road; she also advised President Obama's Cultural Property Advisory Committee on the renewal of the bilateral agreement with China to reduce the illicit trafficking of cultural objects. Dr. Hsu-Tang has authored academic publications on art and archaeology and white papers on critical issues in cultural heritage protection. She was an early advocate for adopting the then-new GIS technology for archaeological research and her work was published by Cambridge University Press and nominated for the Barwis Holliday Award by the Royal Asiatic Society (UK) in 2006. Dr. Hsu-Tang was a Mellon predoctoral fellow at Cambridge University before receiving her PhD from the University of Pennsylvania. She served on the faculty at Brown University and was subsequently a postdoctoral scholar at Stanford University. Prior to graduate studies, she was a special assistant to the former U.S. Ambassador to China and Korea, the late James R. Lilley. 
Dr. Hsu-Tang has hosted and narrated two award-winning TV documentaries: Mysteries of China, an archaeology series on the History Channel, and Chineseness, a contemporary Chinese art series on Discovery Asia that premiered in 2014 during Art Basel Hong Kong. She co-founded and serves on the executive boards of the Tang Center for Early China at Columbia University, Tang Center for Silk Road Studies at the University of California Berkeley, and most recently, Hsu-Tang Library of Classical Chinese Literature by Oxford University Press. She is a trustee of the New-York Historical Society, where she has chaired its Exhibitions Committee since 2015. She is also a managing director on the board of the Metropolitan Opera and previously served as chair of the Nominating Committee. She serves on the advisory committees of the American Institute of Archaeology, Institute of International Education, New York University's Institute for the Study of the Ancient World, and L'Institut pour la citoyenneté canadienne. Formerly trained as a classical musician, Dr. Hsu-Tang made her debut at the Kennedy Center for the Performing Arts in Washington, DC in 1989.
What does "we do not dream alone" mean to you?
History is made of dreams and nightmares.
Dreaming together gives us the collective vigor to make a beautiful reality, but also the mutual strength to awaken each other in the throes of a nightmare.
David Barboza
David Barboza is an award-winning journalist who for years served as an international business correspondent and Shanghai Bureau Chief at the New York Times. He is currently on leave from the Times to manage The Wire, a weekly news magazine about China's economy and its financial markets. In 2013, Barboza was awarded the Pulitzer Prize for international reporting for his investigation into corruption in China. That year, he was also part of the team that won the Pulitzer Prize for explanatory reporting and a George Polk Award for international reporting. Barboza graduated from Boston University with a BA in History and attended Yale University Graduate School. He is a frequent guest speaker at Asia Society's Northern California Center.
What does "we do not dream alone" mean to you?
In one sentence, to me, "we do not dream alone" is akin to venturing far from one's roots and seeking out new voices.
Lilly Chan
Lilly Chan is an advisor to art and cultural institutions and startup companies on strategy, marketing, and business transformation. Formerly, she was managing director of Asia, Phillips auctioneers. Prior to Phillips, she was at Christie's, where she was the global managing director for Asian art. Chan has over 25 years of experience across multi-national companies in the fine arts, retail, and financial services industries driving global market expansions and innovations. Before entering the art market, Chan held various leadership roles with J.P. Morgan, First Data Corporation, and Time Warner. Chan is a long-time supporter of Asia Society both in Hong Kong and in New York.
What does "we do not dream alone" mean to you?
"We do not dream alone" is a call to celebrate and empower creativity, inspiration, and love. We are strongest and we are one when we work together in unity.
Niv Fichman
Niv Fichman is the founder and president of Rhombus Media in Toronto, Canada's preeminent producer of theatrical feature films and high-end television drama. Over the past 40 years, Rhombus projects have been screened all over the world, received much critical acclaim, and garnered countless international awards including numerous Genies and Geminis, a number of Emmys, a Golden Rose of Montreux, and an Academy Award. Fichman has produced feature films by renowned international directors including Fernando Meirelles, Denis Villeneuve, Olivier Assayas, François Girard, Guy Maddin, Patricia Rozema, and Don McKellar. His past film projects include The Red Violin, Last Night, Clean, Blindness, Thirty Two Short Films About Glenn Gould, Hobo with a Shotgun, and Enemy. More recently he premiered Possessor by Brandon Cronenberg at the 2020 Sundance Film Festival. His past television projects include Slings & Arrows, Yo-Yo Ma: Inspired by Bach, and Sensitive Skin. He is currently working on The North Water, a historic dramatic series by Andrew Haigh, which will premiere in late 2020 on BBC Television and around the world. Fichman is honored to sit on the steering committee of the Asia Society Triennial with specific oversight responsibility to the film program.
David Henry Hwang
David Henry Hwang is an acclaimed Asian American dramatist, whose work often focuses on East-West encounters. His stage works include M. Butterfly, Chinglish, Yellow Face, Golden Child, and FOB, as well as the Broadway musicals Aida (co-author), Flower Drum Song (2002 revival) and Disney's Tarzan. He was a writer and producer for the Golden Globe-winning television series The Affair. His latest show, Soft Power, was named best musical of 2019 by the Wall Street Journal. Hwang is America's most-produced living American opera librettist, whose works have been honored with two Grammy Awards. He is also a Tony Award winner and three-time nominee, a three-time Obie Award winner, a two-time finalist for the Pulitzer Prize, and was inducted into the Theatre Hall of Fame. Hwang serves as head of Playwriting at Columbia University School of the Arts and as chair of the American Theatre Wing. He received the Cultural Achievement Award from Asia Society in 2012. Hwang received a BA in English from Stanford University and attended the Yale School of Drama.
What does "we do not dream alone" mean to you?
This Triennial sweeps away old Orientalist stereotypes to bring the energy, diversity, and innovative modernity of today's Asia to American audiences.
Golnar Khosrowshahi
Golnar Khosrowshahi is the founder and CEO of Reservoir, a music company headquartered in New York City. She serves on the boards of the National Music Publishers' Association (NMPA) and the NMPA SONGS (Supporting Our Next Generation Of Songwriters) Foundation; is president and chair of cellist Yo-Yo Ma's non-profit organization Silkroad; sits on the American Society of Composers, Authors and Publishers (ASCAP) Board of Review and is a trustee emeritus of Pearson College, director emeritus of the Hospital for Sick Children Foundation in Toronto, member of the President's Advisory Council at Bryn Mawr College, and a former trustee of the Encyclopaedia Iranica Foundation at Columbia University's Center for Iranian Studies. In 2018, Khosrowshahi was elected to the Board of Directors for Restaurant Brands International. She holds an MBA from Columbia University and a BA in Political Science from Bryn Mawr College.
What does "we do not dream alone" mean to you?
The spirit of creativity is rooted in the ideas and emotions we collect from the people and places we encounter and stack up over time. Ultimately, we do not dream alone.
Mee-Seen Loong
Mee-Seen Loong has played a key role in the field of Asian art for over 40 years. She is director of INKstudio and a consultant to Sotheby's, where she provides art advisory services to collectors, corporations, and museums worldwide and represents and promotes contemporary ink artists and ceramicists. Her long career at Sotheby's has included the roles of co-director of Chinese Art in New York, managing director of Sotheby's Hong Kong, and vice-chairman, Chinese Art and Asian Paintings worldwide. Loong recently joined the Advisory Board of the Asian Civilization Museum in Singapore. She first came to the United States under an American Field Service Scholarship and subsequently received a BA in Art History from Wellesley College and an MA in Far Eastern Art from Columbia University.
What does "we do not dream alone" mean to you?
In the world of art and imagination, dreams have no boundaries. I embrace the universal spirit of "we do not dream alone."
Charles Rockefeller
Charles Rockefeller is an Asia Society Trustee and grandson of Asia Society founder, John D. Rockefeller 3rd. He also currently runs the AI and data analytics consulting firm, Composite Apps, along with the firm's CEO Long Nguyen. Their work was recently recognized by the National Institute of Artificial Intelligence for creating a platform to advance the integration of AI into healthcare. Prior to his role at Composite Apps, Rockefeller was a cofounder at Halio Health and LearnerX, innovation companies that create science-based, technology-enabled products and services to help people develop practical habits to improve their lives. A graduate of Stanford University, Charles is also a trustee of the Historic Hudson Valley as well as a member of the President's Council of the University of Tokyo.
What does "we do not dream alone" mean to you?
To me, dreaming alone means limiting your dreams. I have always dreamt bigger and better with other people.
Hao Sheng
Hao Sheng is an independent curator of Chinese art. He served as the Wu Tung Curator of Chinese Art at the Boston Museum of Fine Arts from 2004 to 2012. During his tenure, he curated a series of groundbreaking exhibitions including Fresh Ink: Ten Takes on Chinese Tradition, in which contemporary artists created works in direct response to masterpieces from the Museum's historical collection. Having been an independent curator since 2012, Sheng continues to advise museums and arts foundations in the U.S. and in Asia. He served as a guest curator for Universe is Flux at the Asia Society Texas Center and for Xu Bing: Book From the Sky at the Blanton Art Museum of University of Texas at Austin, in addition to advising the Robert H. N. Ho Family Foundation on the initiative to reimagine Buddhist art installations in American museums. Hao received a BA in Architectural History from the College of Wooster and an MA in Chinese History from Harvard University.
What does "we do not dream alone" mean to you?
"We do not dream alone" is about the timely encounter of Asian artists and New York, as their works will undoubtedly expand with meaning in the light of this great city and, in the process, bring transformation to the city.
Dr. Andreas Teoh
Dr. Andreas Teoh is the founder of the Asian Art Institutum in Singapore, a private non-profit institution focused on expanding the horizons for art in the region by developing relationships with the global contemporary art community. Its inaugural project, a site-specific commission of British-Nigerian artist Yinka Shonibare CBE, RA, Justice For All, was organized in conjunction with The Arts House Singapore on the occasion of the 2020 edition of Singapore Art Week. Teoh is also an avid patron and collector of contemporary art, having passionately built his collection over the past twenty years to reflect an international engagement with art from the early twentieth century to the present. Teoh is a member of Asia Society's Global Council on Asian Arts and Culture.
What does "we do not dream alone" mean to you?
"We do not dream alone" speaks to me of a globalized society where art transcends borders and champions the message of hope and unity.
Robert Wong
Robert Wong is vice president of Google Creative Lab, which he co-founded in 2008. He is best known for his role as a creative director, most notably as the global creative director at Starbucks. Wong has been honored as a master of design by Fast Company who selected him as one of the 50 Most Influential Designers in America. Wong is an elected member of Alliance Graphique Internationale and board director of The One Club for Creativity. His work has been included in exhibitions at the Cooper-Hewitt National Design Museum and the Museum of Modern Art. Wong was a speaker at Asia Society's China-U.S. Culture Investment Forum, as a part of Creative China Festival, in 2018.
What does "we do not dream alone" mean to you?
As an inaugural member of Asia Society Triennial's steering committee, Robert is honored and proud to be part of something that helps the world dream together.
Curators
The Asia Society Triennial is cocurated by Michelle Yun Mapplethorpe, vice president for global artistic programs at Asia Society, director of Asia Society Museum, and artistic director of the Triennial; and Boon Hui Tan, founding artistic director of the Triennial.
Susan L. Beningson, PhD, is the guest curator of We the People: Xu Bing and Sun Xun Respond to the Declaration of Independence.
Wendy N. E. Ikemoto, PhD is the curator of Dreaming Together: New-York Historical Society and Asia Society Museum on view at the New-York Historical Society, a collateral exhibition.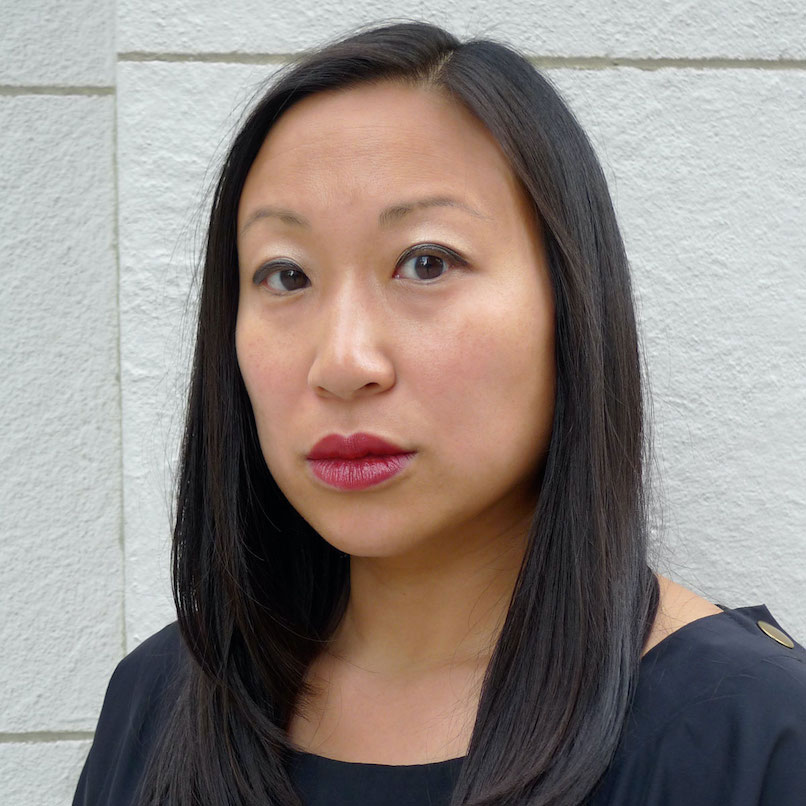 Michelle Yun Mapplethorpe
Michelle Yun ​Mapplethorpe is vice president for global artistic programs at Asia Society and director of Asia Society Museum, appointed in October 2020. In this role, she is responsible for overseeing the Museum's exhibitions program and permanent collections. Since joining Asia Society in 2012 as curator of ​modern and contemporary art, Yun Mapplethorpe has served as curator or cocurator for over twenty-five exhibitions for the Museum. Prior to her appointment to Asia Society, Yun ​Mapplethorpe was the curator of the Hunter College Art Galleries. She has served as the project director of Cai Guo-Qiang's studio and as a curatorial assistant in the Department of Painting and Sculpture at the Museum of Modern Art, New York, in addition to organizing numerous independently curated exhibitions. Yun ​Mapplethorpe is a frequent lecturer on modern and contemporary Asian art. Her writings have been included in many publications, among them After Darkness: Southeast Asian Art in the Wake of History (Asia Society Museum, 2017); No Limits: Zao Wou-Ki (Asia Society Museum, Colby College Museum of Art, 2016); and Nam June Paik: Becoming Robot (Asia Society Museum, 2014); and the updated edition of Treasures of Asian Art: The Asia Society Museum Collection (Asia Society Museum, 2016); all of which she also co-edited; Kim Tschang Yeul (Actes Sud, 2019); Patti Smith: 9.11 Babelogue (The Bertha and Karl Leubsdorf Art Gallery at Hunter College, 2011); Cai Guo-Qiang: I Want To Believe (Guggenheim Museum, 2008); Benezit Dictionary of Asian Artists (Oxford University Press, 2012); and The Grove Dictionary of Art (Oxford University Press, 2009/2020); and Greater New York (P.S. 1 and MoMA, 2005). Yun ​Mapplethorpe earned her MA in Modern Art and Critical Studies from Columbia University and her BA from Mount Holyoke College. She is a graduate of the Getty Leadership Institute's Executive Education Program for Museum Leaders and sits on the advisory board of the Mount Holyoke College Art Museum.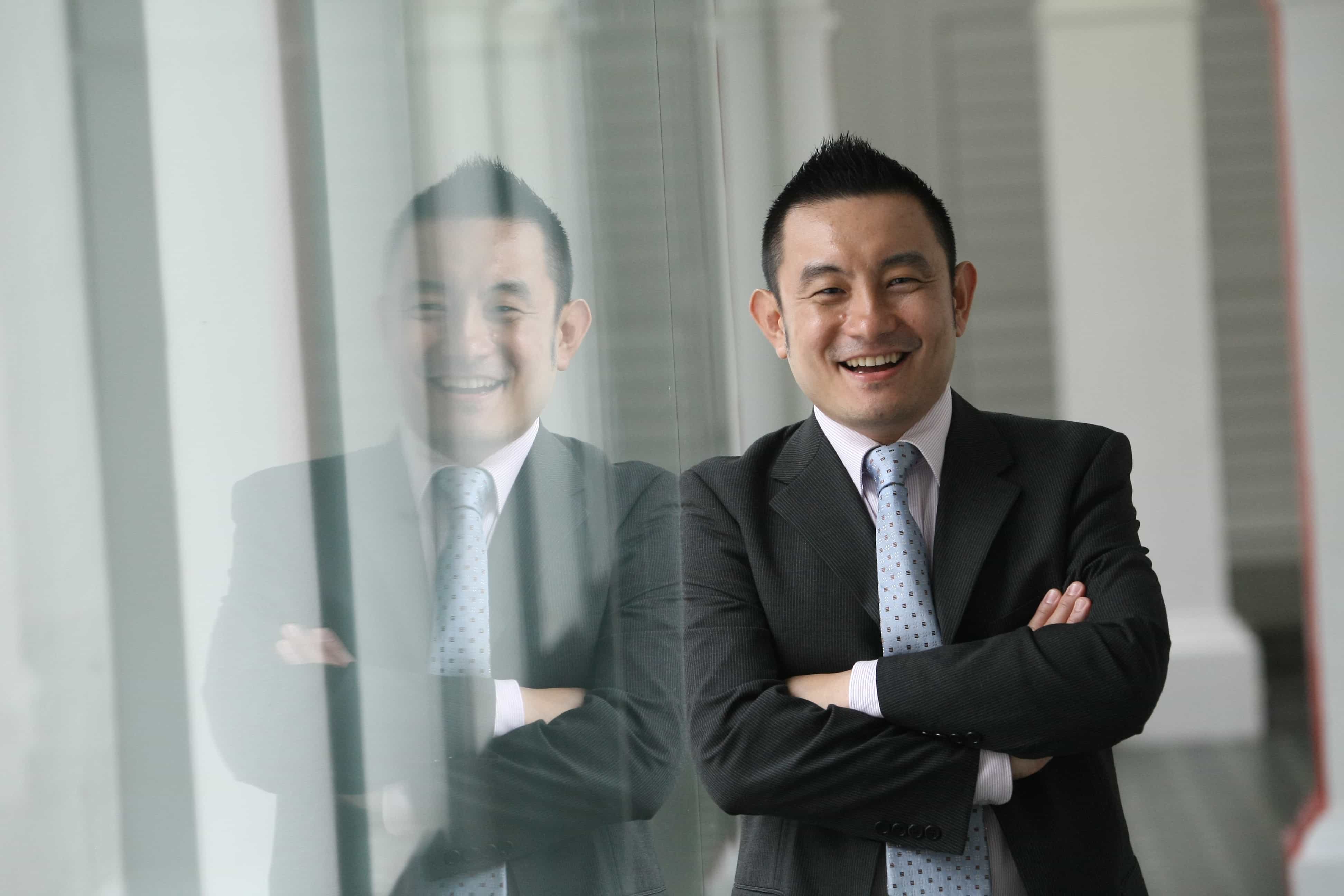 Boon Hui Tan
Boon Hui Tan is former vice president for global artistic programs at Asia Society and director of Asia Society Museum, appointed in 2015 and serving in this role until October 2020. Prior to this, he was assistant chief executive (museum & programs) at the National Heritage Board (NHB) in Singapore, where he oversaw exhibitions, programs, and outreach events across the Board's museums, institutions, and divisions. In 2015, he was artistic director for Singapour en France, le Festival, the largest multidisciplinary presentation of contemporary culture from Singapore and Southeast Asia in France. As a curator and programmer, his research and writing interests focus on the contemporary artistic expressions of Asia and particularly Southeast Asia and the remaking of traditions among artists of today. Tan is a founding board member of the International Biennial Association. He was director of the Singapore Art Museum from 2009 to 2013, where he led the transformation of the museum into a contemporary-art institution focused on Southeast Asia and assembled the largest public collection of contemporary art from the region. He was concurrently director of the organizing secretariat for the Singapore Biennale 2011. He initiated the regional focus and group-curating approach which became the distinguishing feature of the Singapore Biennale 2013, If the World Changed, and served as a cocurator and project director.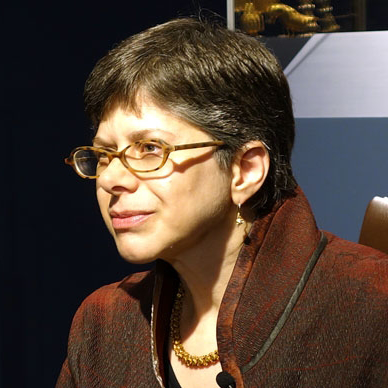 Susan L. Beningson, PhD
Guest Curator, We the People: Xu Bing and Sun Xun Respond to the Declaration of Independence
---
Susan L. Beningson is an independent curator based in New York City. From 2013 through 2019 she served as assistant curator, Asian Art, at the Brooklyn Museum. Her curatorial projects during this tenure included the exhibition One: Xu Bing and the reinstallation of the Arts of China galleries. She was a cocurator of the exhibition Infinite Blue and the reinstallation of the Arts of Korea galleries. Dr. Beningson was also responsible for the acquisition of more than fifty contemporary works of art for the Brooklyn Museum's permanent Asian Art collection. Previously, Dr. Beningson taught Asian and Islamic art history at the City University of New York, Rutgers University, and Columbia University and worked at Princeton University Art Museum. Her writings include contributions to Brooklyn Museum Highlights (2014), Pilgrimage and Buddhist Art (Asia Society Museum, 2010), and Providing for the Afterlife: "Brilliant Artifacts" from Shandong (China Institute, 2005), which accompanied an exhibition of the same title she co-organized in conjunction with the Shandong Provincial Museum. She has lectured and published widely on both contemporary and historical Asian art. Dr. Beningson received her PhD in Chinese art and archaeology from Columbia University.
Wendy N. E. Ikemoto, PhD
Guest Curator, Dreaming Together: New-York Historical Society and Asia Society Museum (collateral exhibition)
---
Wendy N. E. Ikemoto, PhD, is curator of American Art at the New-York Historical Society, where she has organized numerous exhibitions, spearheaded major acquisitions in painting and sculpture, and helped to develop and teach a new Master's in Museum Studies program created jointly with the City University of New York School of Professional Studies. Prior to joining New-York Historical in 2018, Dr. Ikemoto worked in academia at The Courtauld Institute of Art and Vassar College and in secondary education at a school for Native Hawaiian students. She holds a BA in Art History from Stanford University and an MA and PhD in the History of Art and Architecture from Harvard University. Her publications include Antebellum American Pendant Paintings: New Ways of Looking (2017), articles in American Art and The Burlington Magazine, and the forthcoming exhibition catalogue John Quidor: New York Stories.
Steering Committee and Curators