Susie Ibarra
b. 1970 in Anaheim, CA, United States of America

Working in New Paltz, NY; Bennington, VT; and New York, NY, United States of America

On view starting June 17, 2021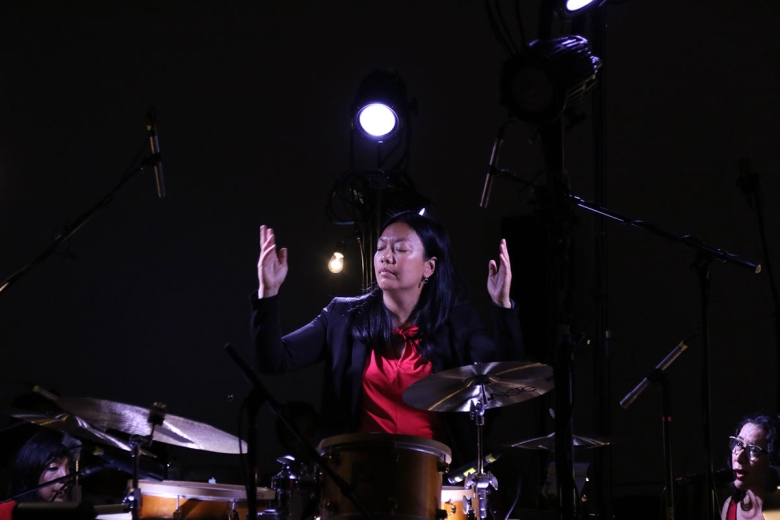 Susie Ibarra, Fragility: An Exploration of Polyrhythms, 2018. Performed at Asia Society, 2018. Courtesy of the artist. Photograph by Ellen Wallop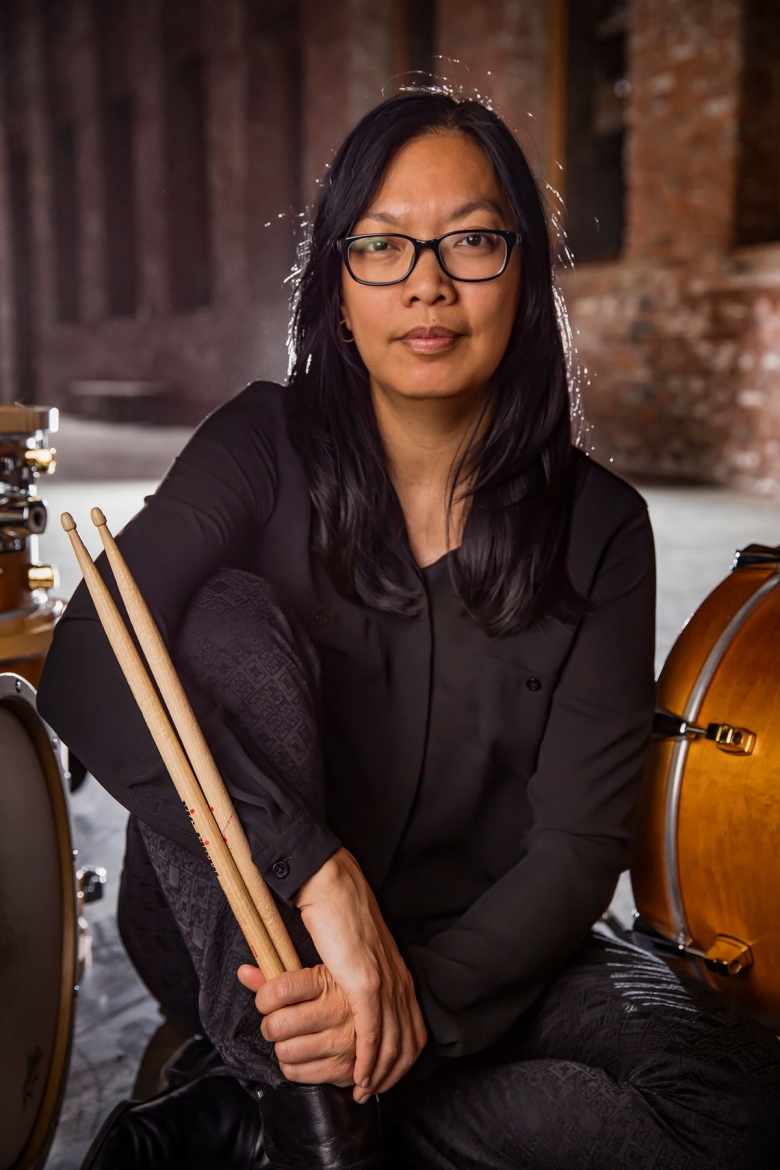 Susie Ibarra, artist residency at Pioneer Works, New York, fall 2017. Photo: Cenicola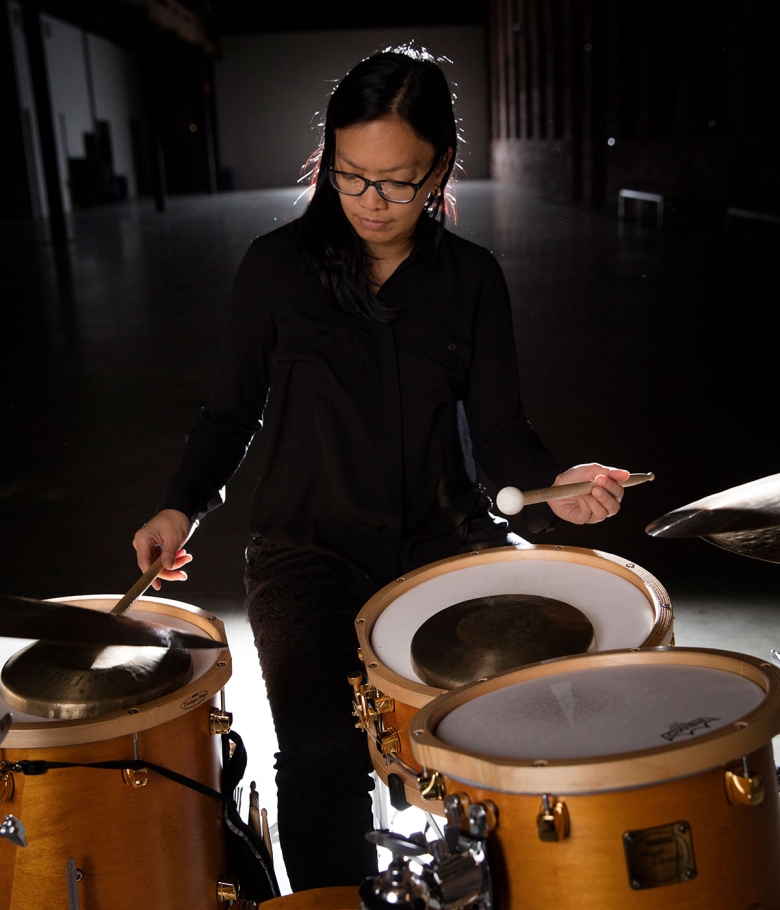 Susie Ibarra, artist residency at Pioneer Works, New York, fall 2017. Photo: Cenicola
Susie Ibarra is a drummer, composer, bandleader, and professor who creates distinctive compositions and sonic installations. Her work calls upon Asian percussive traditions and jazz sensibilities as well as her extensive study in a wide range of interests, including improvisation, sonic mapping, and artistic intervention for societal transformation. The artist received a Music Diploma from Mannes College of Music, New York City, and a BA from Goddard College, Plainfield, Vermont. She is a Yamaha, Zildjian, and Vic Firth drum artist. Ibarra's artistic projects include creating soundscapes from her recordings of nature to chronicle the repercussions of climate change. A 2020 National Geographic Explorer in Storytelling, Ibarra has mapped water rhythms from around the world, including the melting Himalayan glaciers and the Greenland Ice Sheet. 
Fragility Etudes, 2021, was commissioned by Asia Society Museum, New York, for the inaugural Asia Society Triennial: We Do Not Dream Alone.
Supported by The Andrew W. Mellon Foundation. The filming and recording of Fragility Etudes were created with the generous support of an artist residency at MASS MoCA (North Adams, Massachusetts).
Events
Related