Become a Member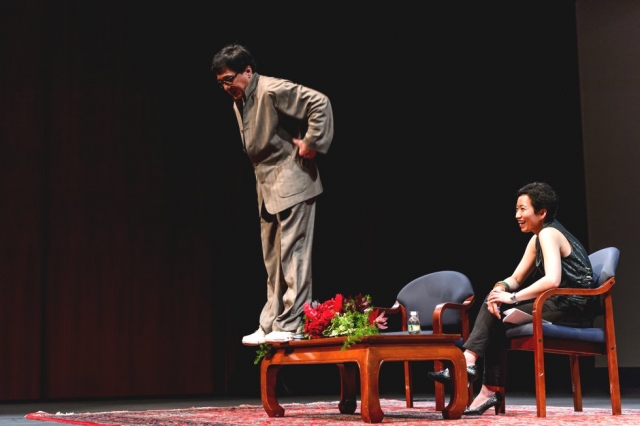 Jackie Chan (L) and Asia Society Film Curator La Frances Hui at Asia Society headquarters in New York. (C. Bay Milin/Asia Society)
Discover the rich legacy of Asian arts and culture, and learn about the region from the experts and political leaders who are shaping its future. Your membership provides vital support that allows us to continue to offer extraordinary programming across the fields of art, policy, business, and culture.
Find the level that fits your needs.
Whether you're a student, a family, or a corporation, we offer a membership level for everyone. Explore the categories below to find the one that's right for you.
---
Give the gift of membership!
Asia Society Membership is the perfect gift for anyone with a passion for Asia. To purchase a gift membership, contact the Membership Office at 212-327-9338 or membership@asiasociety.org.
---
Why Join?
Unparalleled exposure. Asia Society hosts international artists, performers, policymakers, and leaders who frequently appear nowhere else in New York City.
Join the conversation. Our work explores current issues ranging from climate change, global education, human rights, urbanization, and economics. Learn about and engage with these topics affecting our world today.
Help shape the future. Your contribution and participation plays a crucial role in deepening ties and cross-cultural understanding in an ever-globalizing world.
Your gift counts. Your gift enables us to give visitors a greater understanding of the diverse cultures and traditions of Asia through groundbreaking exhibitions, unique programs, and through the impact we make with our policy and education work.
Enjoy the benefits. Starting at as little as $6 per month, enjoy free museum admission all year long. Members also receive invitations to exclusive events, special discounts, and much more.
Your gift is tax deductible. Asia Society is a nonprofit 501(c)3 organization. All gifts are tax-deductible to the full extent allowed by law.
---
Connect