Women's Leadership Series
VIEW EVENT DETAILS
Leading from the C-Suite with Keynote Lulu C. Wang
Tickets for this program are no longer available. Please contact Visitor and Member Services with any questions at 713.496.9901. The next Women's Leadership Series program featuring Women in Energy is scheduled for Thursday, September 22.
The Women's Leadership Series (WLS) celebrates influential, diverse women making a substantive impact in both the business and culture arenas, locally and globally.
While the percentage of women in C-suite positions continues to rise, it still stagnates significantly with less than 20% of the leaders in the U.S. being female. A recent study from McKinsey & Company estimates that at the current rate, it will take more than 100 years to reach C-suite gender parity. Moreover, representation of minority females in the C-suite is even more difficult to find. How do women get on the path to senior leadership? Is gender diversity important for business? How can company culture help or deter women from reaching their full leadership potential? Keynote Lulu C. Wang joins Asia Society to share personal experiences and challenges of her climb to the top in corporate America.
Mia Mends, CEO of Sodexo Benefits and Rewards Services, US, and Anne Taylor, managing partner of Deloitte's Houston practice, will also be participating in the discussion. The panel will be moderated by Gina Luna, Chairman of JPMorgan Chase in the Houston Region.
The goal of WLS is to inspire, educate, and empower women by learning from established leaders across the globe. All are welcome to attend.
Asia Society Members receive discounted admission to this program. Learn more about membership here.
Schedule
Sponsor & VIP Reception: 6:00 pm
Program: 7:00 pm
About the Keynote Speaker
Lulu C. Wang, Founder and CEO, Tupelo Capital Management.
Wang has held senior positions in money management since 1982. She was a Director and Executive Vice President of Jennison Associates Capital Corporation for ten years before founding Tupelo Capital Management in 1998. While at Jennison, a primary platform for asset management at Prudential Financial, Wang managed assets for pension, endowment, and mutual funds. She joined Jennison Associates in 1988 from Equitable Capital Management where she held the title of Senior Vice President and Managing Director, overseeing active growth equities. She had been with Equitable since 1978 and prior to that, was affiliated with Donaldson, Lufkin & Jenrette. Wang received her B.A. from Wellesley College and subsequently earned an M.B.A. from Columbia Business School.
Wang serves on the boards of MetLife Insurance Company, Columbia Business School, Metropolitan Museum of Art, Rockefeller University, Asia Society, and the Chazen Institute of International Business. She also serves on the Advisory Council for U.S. Trust, as a trustee emerita of Wellesley College and New York Public Radio, and as a consulting director for the New York Community Trust. Her professional as well as nonprofit work has been honored by Columbia Business School, the Metropolitan Museum of Art, Asia Society, China Institute, the Museum of Chinese in America, Girls Inc., the New York Women's Agenda, the New York City Commission on the Status of Women, the American Women's Economic Development Corporation, and by Ernst and Young for entrepreneurial achievement.
In her spare time, Wang, along with her husband, restore and race vintage cars. They also collect American paintings, furniture and folk art.
About the Panelists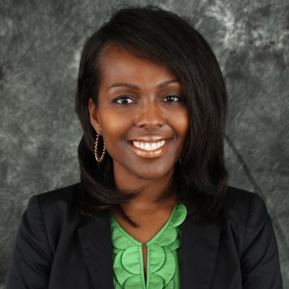 Mia Mends is the CEO of Sodexo Benefits and Rewards Services, US and serves on Sodexo's North America Regional Leadership Committee. In her position, she leads the strategic evolution and growth of the business, with a focus on delivering outcome-based employee engagement solutions through recognition and well-being programs and platforms.
Before joining Sodexo, she was General Manager of the Prepaid Debit Card Division of PreCash Inc, in Houston, Texas. Mia's experience in the field includes developing and managing 11 co-branded credit card partnerships in 9 countries for United Airlines.
Mia has also founded her own non-profit, Seven Sisters to Sisters, and served on the Boards of the Education Foundation of Harris County and the Harvard Business School Global Alumni Association, where she served on the Executive Committee. She passionately mentors and does so formally through the EMERGE Fellows program.
Mia holds a B.A. in Economics from Wellesley College and an M.B.A. from Harvard Business School.
---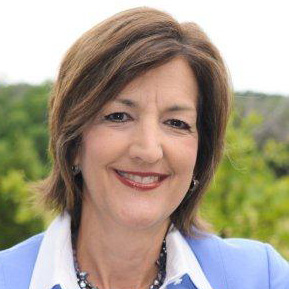 Anne Taylor is managing partner of Deloitte's Houston practice, which comprises nearly 2,000 professionals. She has more than 25 years of experience as a management consultant with a focus on technology, strategy, and change management.
Anne has held a number of national, regional, and global leadership roles at Deloitte, including U.S. Chief Strategy Officer and regional managing partner of the eight-state Mid-America Region, among others. She was the first woman to serve on Deloitte's U.S. Executive Committee and the global Management Committee of Deloitte's parent firm. In addition, she holds leadership roles with several community and civic organizations, including the Greater Houston Partnership; Central Houston, Inc.; United Way of Greater Houston; and the Center for Houston's Future, to name a few.
Anne holds B.S. and M.S. degrees in Civil Engineering from the University of Utah, as well as an M.A. in Engineering from Princeton University, where she also completed Ph.D. studies. She is married to Ed Harris, a retired attorney who now chairs the History Department at The Kinkaid School. They have four children.
About the Moderator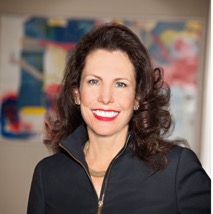 Gina Luna is Chairman of JPMorgan Chase in the Houston Region and leads the Middle Market Banking business. She is also active in recruiting, mentoring and leadership development within the organization.
Prior to her current role, Gina was Chief Marketing Officer for Chase Commercial Banking, directing marketing and communications for the national commercial banking business. She has held a variety of other positions in private banking and commercial banking. Gina has spent her entire career with JPMorgan Chase.
She is a summa cum laude graduate of Texas A&M University with a BBA in Finance and Management.
Gina is married to Carl Luna and they have two sons, Tyson (13) and Carson (10). As an active community member, she is the immediate past chairman of the Greater Houston Partnership. She also serves as the chair of UpSkill Houston and the chair of the GHP Nominating Committee. She is on the board of directors for the United Way of Greater Houston, the 2017 Super Bowl Host Committee and the Children's Museum of Houston. Gina is active in the Young Presidents' Organization and is involved with several community organizations and youth programs and is an active volunteer at her church and her sons' school.
She loves spending time with her family, is an avid runner and enjoys reading.
Previous Women's Leadership Program
Local Leaders Share Personal and Professional Successes at Inaugural Women's Leadership Program
The Women's Leadership Series is made possible through generous support from presenting sponsors Anne and Albert Chao, Nancy T. Chang, and ExxonMobil. Lead funding provided by Nancy C. Allen, and BP America, with additional support from Wells Fargo, Cathay Bank, the Mandy Kao Foundation, Paula Hinton, Teri and Jeff Lee, Amegy Bank, and TopHay. Generous funding also provided by the Friends of Asia Society Texas Center, a premier group of individuals and organizations committed to bringing the best in public programming.
The Women's Leadership Steering committee is chaired by Dr. Anne Chao and Paula W. Hinton. Members include Nancy C. Allen, Ming Chen Burdette, Donna Cole, Kathy Goossen, Mandy Kao, Rosine Matthews, Alice Mong, and Y. Ping Sun. Henrietta Holsman Fore serves as an honorary member.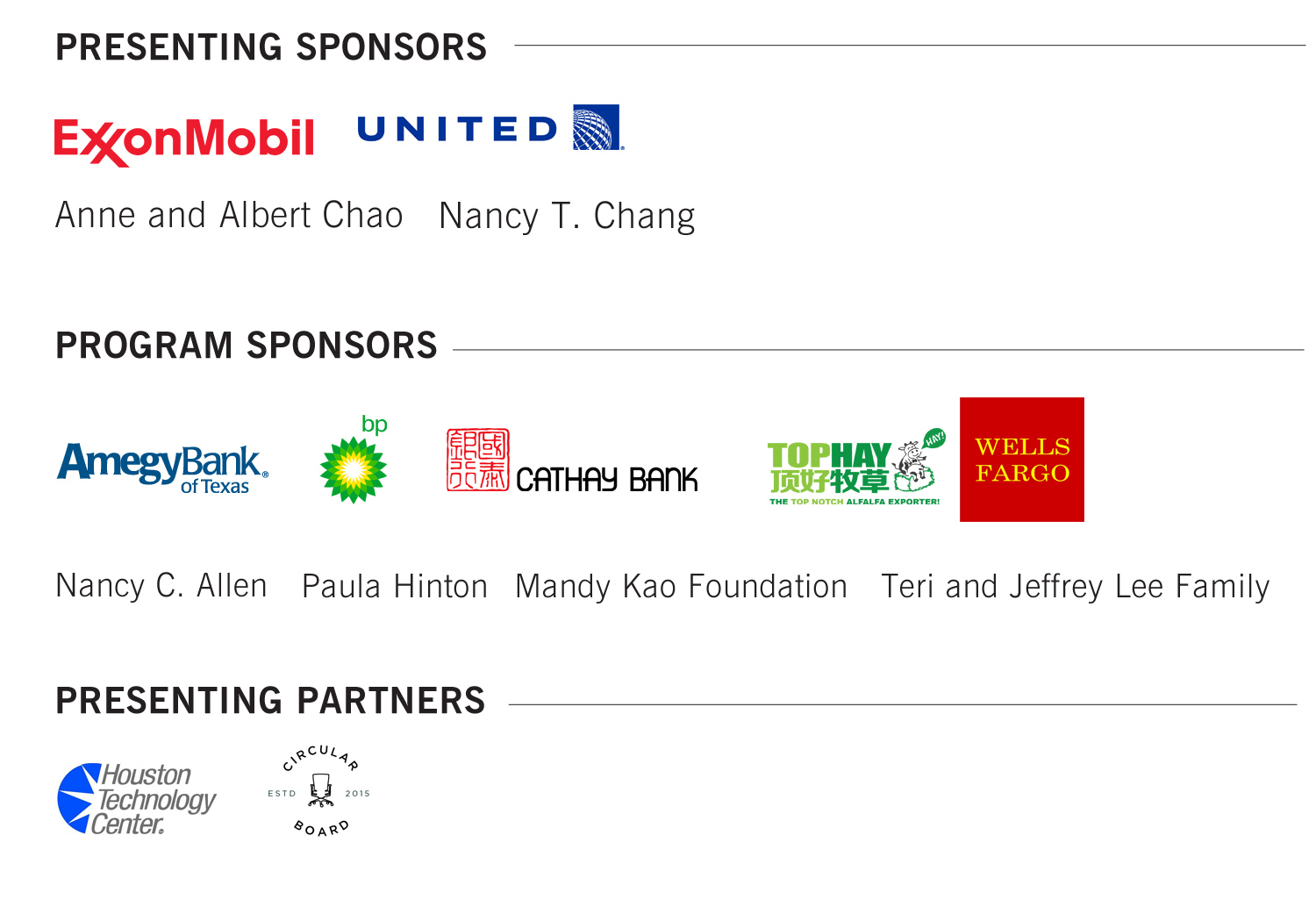 Event Details
7 - 8:30 p.m.
1370 Southmore Blvd Houston, TX 77004 713.496.9901
Buy Tickets
SOLD OUT. General: $25 Members, $35 Nonmembers; VIP: $50 Members, $60 Nonmembers. All sales final.
20160825T190000 20160825T203000 America/Chicago Asia Society: Women's Leadership Series

For event details visit https://asiasociety.org/texas/events/women's-leadership-series-1 1370 Southmore Blvd Houston, TX 77004 713.496.9901