The Value of Immigrants: The 1882 Chinese Exclusion Act and U.S. Immigration Today
VIEW EVENT DETAILS
In collaboration with the Chinese American Citizens Alliance, OCA Greater Houston, and the Center for Asian American Media
The Chinese Exclusion Act was a U.S. federal law passed in 1882 that was finally repealed in 1943. It set strict restrictions for Chinese migrants wishing to settle in the U.S., and was the first U.S. regulation aimed at preventing a specific ethnic group from immigrating. For those who entered legally, they were still subjected to harsh discrimination, but 135 years later, their descendants in the U.S. are successful and contributing members of the American society.
It is impressive to note the numerous contributions that Chinese immigrants (and all immigrants) have made to this country. Immigration has been a cornerstone of the success of the U.S., Texas, and Houston, but U.S. immigration still faces challenges. Besides the 700,000 Dreamers (young people under the Deferred Action for Childhood Arrivals, known as DACA), there are also hundreds of thousands of people from Central America who will lose their Temporary Protected Status (TPS), as well as H-1B visa holders' spouses who encounter ongoing impediments to legal employment in the U.S. Moreover, family reunification is also being curtailed.
How will the U.S. navigate the complex issues surrounding immigration, and what will the effects be for the coming decades? Join Asia Society and co-presenters for a short film screening of The Chinese Exclusion Act and an enlightening conversation focusing on the value of immigration and the future of the U.S., Texas, and Houston.
---
Schedule
2:00 pm |  Documentary film screening of The Chinese Exclusion Act (Houston Premiere) 
2:45 pm | Panel discussion followed by Q&A 
3:45 pm | Reception with light refreshments
---
About the Film
The new PBS documentary film The Chinese Exclusion Act by award-winning documentary filmmakers Ric Burns and Li-Shin Yu of Steeplechase Films sheds light on the important connections between the Chinese Exclusion Act and the history of American civil liberties, immigration, and culture. By examining the socio-economic and geo-political forces that led to the Act, the film uncovers its unmistakable and wide-ranging consequences on national attitudes towards race, culture, politics, and society. At its core, this is a film about American identity, tracing the arc of what has defined being "American" from the time the United States was a fledgling republic through its astronomical rise as a world superpower. Center for Asian American Media (CAAM) is one of the co-producers and is leading the educational outreach for this documentary.
---
About the Speakers
Ric Burns is the Co-director of The Chinese Exclusion Act. Burns is a six-time Emmy Award-winning director and has been creating historical documentaries for public television for over 20 years. He began his career co-writing and producing the celebrated PBS series The Civil War (1990) with his brother Ken and Geoffrey C. Ward, and has since directed over 30 hours of award-winning films. Among his body of work are some of the most distinguished programs in the public television series American Experience and American Masters. 2015 saw the release of three films by Burns: American Ballet Theatre: A History, which chronicles the rich history and legacy of America's only national ballet company, Debt of Honor, which examines how the American government and society have regarded disabled veterans throughout history, and The Pilgrims which brings to life the story of the men and women of the Mayflower, uncovering the forces, circumstances, personalities and events that converged to propel their crossing to the New World. Burns was educated at Columbia University and Cambridge University. He lives in New York City with his wife and two sons.
Horacio Licon is the Vice President of International Investment & Trade for the Greater Houston Partnership, as is responsible for developing and implementing initiatives to attract foreign direct   investment to Houston and for promoting trade development. Previously, Horacio worked with Mexico's national oil company, PEMEX, where he was responsible for supplier research and analysis in its  Houston international procurement office. There, he assisted many Houston-based firms with innovative technologies for the oil and gas industry to enter the Mexican market.  Horacio's international  economic development career started with the City of San Antonio, Texas in their Monterrey office in 1999. He then worked as trade officer for TradePartners UK before moving to Mexico City as Deputy  Head of Trade & Investment for the British Embassy. He came to Houston in 2009 as Energy Sector Lead for UK Trade & Investment and later served as Head of Trade & Investment for the British  Consulate General, where he was responsible for attracting investment and promoting British companies in the states of Texas, Louisiana, Arkansas and Oklahoma. Horacio has a B.S. in industrial and systems engineering from Tecnologico de Monterrey and speaks fluent Spanish, English and French.
Li-Shin Yu is the Co-director of The Chinese Exclusion Act. She is a New York-based film editor and has collaborated with Director Ric Burns for the past twenty-three years. Yu and Burns are best known for their epic series NEW YORK: a documentary film, an eight-part production chronicling the city's rise from a remote Dutch outpost to the cultural and economic center of the world, for which Yu received a Primetime Emmy Award for Outstanding Achievement in Editing. Their most recent film The Pilgrims, brings to life the story of the men and women of the Mayflower with a stunning performance by the late actor Roger Rees as William Bradford. Yu's other films with Burns include: Enquiring Minds: The Untold Story of the National Enquirer, Death and the Civil War, Into the Deep: America, Whaling & the World, We Shall Remain: Tecumseh's Vision, Andy Warhol, Eugene O'Neill, Ansel Adams, and The Way West. Their films have garnered multiple awards including Emmys, Peabodys, Writer's Guild of America, Dupont-Columbia awards amongst many others. Yu began her career collaborating with other New York independent filmmakers including Jim Jarmusch, Spike Lee, Sara Driver and Peter Wang and more recently with documentarians Christine Choy, Bill Moyers, Thomas Lennon and Stanley Nelson amongst others.
---
About the Moderator
Gordon Quan has had a long history of community activism. The first Asia American elected citywide to the Houston City Council and first to serve as Mayor Pro Tem, Gordon believes each person can make a difference. Professionally, Gordon is the Managing Partner of Quan Law Group, PLLC. He has been selected for Best Lawyers in America, Texas Super Lawyers, Best Lawyers in Houston, and is AV Rated by Martindale-Hubbell. Gordon continues his community service as a member of the Board of Directors of the Coalition for the Homeless (Houston), the South Texas College of Law, Catholic Charities, and Neighborhood Centers, Inc. He also has chaired the Asian Chamber of Commerce and is Vice-Chair of the Asia Society Texas Center.
---
Asia Society Texas Center Business & Policy Programs, Endowed by
Huffington Foundation
Bank of America, Muffet Blake, ConocoPhillips, ExxonMobil, and United Airlines are presenting sponsors of Business and Policy programs at Asia Society Texas Center. East West Bank is the presenting sponsor of the China Series. Lead support for Business & Policy programs comes from Nancy C. Allen, BP America, Nancy T. Chang, Anne and Albert Chao, Eagle Global Advisors, and Wells Fargo. Generous funding also provided by the Friends of Asia Society Texas Center, a premier group of individuals and organizations committed to bringing the best in public programming.
China Series Presenting Sponsor 

Business & Policy Presenting Sponsors

Presenting Partners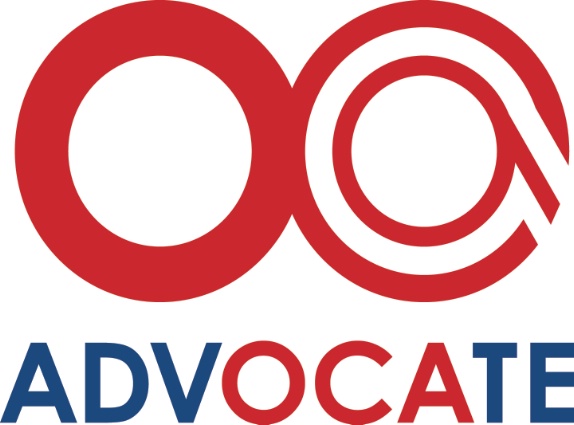 Event Sponsor
Travel Sponsor
Event Details
2 - 4:30 p.m.
1370 Southmore Blvd, Houston, Texas 77004
Buy Tickets
$5 Members, $10 Nonmembers