ROCO Connections: 'A Dust in Time'
VIEW EVENT DETAILS
Presented in partnership with ROCO
Schedule
Friday, November 19, 2021
7 p.m. Performance
This program takes place in-person at Asia Society Texas Center and will be livestreamed at ROCO.org and via YouTube and Facebook.
---
Health and Safety
Asia Society Texas Center welcomes ROCO's Connections series with a presentation of Huang Ruo's A Dust in Time Passacaglia for Strings. Structured similarly to a Tibetan sand mandala, the 60-minute uninterrupted musical meditation is slowly created live from the central essence point, expanding outward into colored fullness, then to be subtracted back to its origination. The cycle fulfills the spiritual journey of traveling from nothing (emptiness) to something (fullness) and back to nothing (emptiness).
---
About Huang Ruo
Composer Huang Ruo has been lauded by The New York Times for having "a distinctive style." His vibrant and inventive musical voice draws equal inspiration from Chinese ancient and folk music, Western avant-garde, experimental, noise, natural and processed sound, rock, and jazz to create a seamless, organic integration using a compositional technique he calls "Dimensionalism." Huang Ruo's diverse compositional works span from orchestra, chamber music, opera, theater, and dance, to cross-genre, sound installation, architectural installation, multi-media, experimental improvisation, folk rock, and film.
His music has been premiered and performed by the New York Philharmonic, Philadelphia Orchestra, Boston Symphony Orchestra, San Francisco Symphony, BBC Symphony Orchestra, Netherlands Radio Philharmonic, National Polish Radio Orchestra, Santa Fe Opera, Washington National Opera, Houston Grand Opera, Opera Theatre of St. Louis, Asko/Schoenberg, Ensemble Modern, London Sinfonietta, and conductors such as Wolfgang Sawallisch, Marin Alsop, Andrew Davis, Michael Tilson Thomas, and James Conlon.
Huang Ruo was born in Hainan Island, China in 1976 - the year the Chinese Cultural Revolution ended. His father, who is also a composer, began teaching him composition and piano when he was six years old. Growing up in the 1980s and 1990s, when China was opening its gate to the Western world, he received both traditional and Western education at the Shanghai Conservatory of Music. As a result of the dramatic cultural and economic changes in China following the Cultural Revolution, his education expanded from Bach, Mozart, Stravinsky, and Lutoslawski, to include the Beatles, rock and roll, heavy metal, and jazz. Huang Ruo was able to absorb all of these newly allowed Western influences equally. After winning the Henry Mancini Award at the 1995 International Film and Music Festival in Switzerland, he moved to the United States to further his education. He earned a Bachelor of Music degree from the Oberlin Conservatory of Music, and Master of Music and Doctor of Musical Arts degrees in composition from the Juilliard School. Currently, Huang Ruo is a composition faculty at the Mannes School of Music in NY and is the artistic director and conductor of Ensemble FIRE. For more information about the composer and his music, please visit: www.huangruo.com.
---
About ROCO
ROCO is a dynamic and innovative professional music ensemble that flexes from 1 to 40 players from all over the US and Canada, with guest conductors from around the world. Performing intimate concerts in dozens of venues, ROCO's musicians do not just give concerts — they challenge preconceptions, create extraordinary experiences and foster new relationships with audiences through the language of music.
---
Major support for Performing Arts programs comes from Nancy C. Allen, Chinhui Juhn and Eddie Allen, Ellen Gritz and Milton Rosenau, the City of Houston through Houston Arts Alliance, Houston Endowment, The Hearst Foundation Inc., The Brown Foundation Inc., Mary Lawrence Porter, and the Anchorage Foundation of Texas. Generous funding also provided by AARP, The Clayton Fund, The Cullen Trust for the Performing Arts, Miller Theatre Advisory Board. Additional support provided by the Wortham Foundation, Texas Commission on the Arts, National Endowment for the Arts, United Airlines, The Southmore, and through contributions from the Friends of Asia Society, a dedicated group of individuals and organizations committed to bringing exceptional programming and exhibitions to Asia Society Texas Center. This program is presented in partnership with ROCO.
Official Airline Sponsor

Performing Arts Program Sponsors
Presenting Partner
---
About Asia Society Texas Center
With 13 locations throughout the world, Asia Society is the leading educational organization promoting mutual understanding and strengthening partnerships among the peoples, leaders, and institutions of Asia and West. Asia Society Texas Center executes the global mission with a local focus, enriching and engaging the vast diversity of Houston through innovative, relevant programs in arts and culture, business and policy, education, and community outreach.
---
More from Asia Society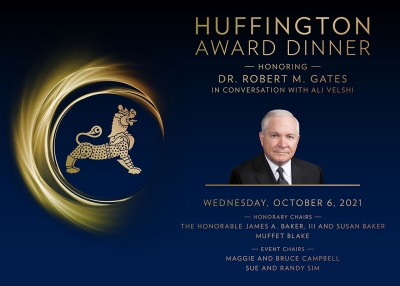 06 Oct 2021
6 - 9 p.m.
Online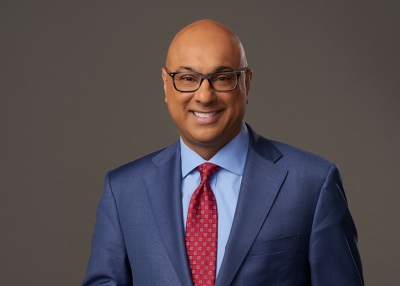 07 Oct 2021
7 - 8 p.m.
Event Details
7 - 8 p.m.
1370 Southmore Blvd
Houston, Texas 77004
Buy Tickets
$25 Members, $35 Nonmembers
20211119T190000 20211119T200000 America/Chicago Asia Society: ROCO Connections: 'A Dust in Time' Asia Society Texas Center welcomes ROCO's Connections series with a presentation of Huang Ruo's 'A Dust in Time' Passacaglia for Strings, an uninterrupted musical meditation structured similarly to a Tibetan sand mandala.

For event details visit https://asiasociety.org/texas/events/roco-connections-dust-time 1370 Southmore Blvd Houston, Texas 77004