Cigna Sunday Streets
VIEW EVENT DETAILS
Due to the weather, outdoor family activities and film screenings at Asia Society Texas Center will be cancelled for Cigna Sunday Streets Houston. Artist Talk with Pixy Yijun Liao will continue as scheduled, and visitors will still enjoy complimentary admission to exhibitions.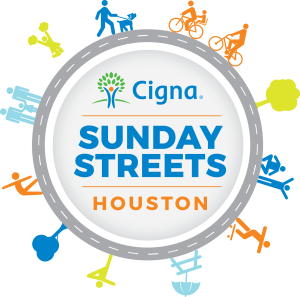 Cigna Sunday Streets Houston is a free family-friendly opportunity to be physically active. One Sunday a month, selected Houston streets are closed to motorized traffic allowing Houstonians to cycle, walk, run, dance, and socialize in the street. The April route will start on Caroline Street near the Houston Museum of African American Culture (HMAAC), then move south to include Asia Society Texas Center and run down Caroline until Binz Street, finally extending until the corner of Binz and Chenevert Street.
Asia Society Texas Center Activities
Complimentary Exhibitions
Explore Chinese and Japanese visual art from our newest exhibitions, We Chat: A Dialogue in Contemporary Chinese Art in the Louisa Stude Sarofim Gallery and Yuriko Yamaguchi in the Fayez Sarofim Grand Hall.
Short Films Screening | 12:00 pm
Watch a collection of short films from East and South Asia in the Brown Foundation Performing Arts Theater.
Family Art Activities | 12:00 pm
Create a clay elephant, monkey puppet, or a Japanese new year's card on the Festival Lawn.
Artist Talk with Pixy Yijun Liao | 2:00 pm
Learn about an award-winning artist's work and its connection to contemporary China. FREE admission with RSVP.
April 2016 Route
Please note that Caroline Street will be closed to motorized traffic from 11:45 am to 4:00 pm.
Education and outreach programs at Asia Society Texas Center are made possible through generous funding from the George and Mary Josephine Hamman Foundation and Nieman Marcus. Additional support provided by the Friends of Education & Outreach at Asia Society Texas Center.
Program Sponsor

Presenting Partner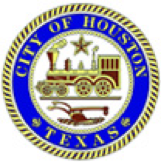 Event Details
12 - 4 p.m.
1370 Southmore Blvd Houston, TX 77004 713.496.9901
Free and open to the public