Authors & Asia: Elizabeth Economy on "The Third Revolution: Xi Jinping and the New Chinese State"
VIEW EVENT DETAILS
In collaboration with the Council on Foreign Relations
In The Third Revolution, eminent China scholar Elizabeth C. Economy provides an incisive look at the transformative changes now underway in China. At home, Chinese leader Xi Jinping has unleashed a powerful set of political and economic reforms, ushering in a third era of dramatic change after those of Mao Zedong and Deng Xiaoping. He has amassed significant political power, expanded the role of the Communist Party in Chinese social and economic life, and created a virtual wall of regulations to control more closely the exchange of ideas and capital between China and the outside world. Beyond its borders, Beijing has recast itself as a great power, maneuvering to be an arbiter, and not simply a player, on the world stage. In so doing, the Chinese leadership has sought to reverse the previous thirty years of political reform, economic liberalization, and low-profile foreign policy.
Through an exploration of several of Xi Jinping's top political, economic and foreign policy priorities — fighting corruption, managing the Internet, reforming the state-owned enterprise sector, improving the country's innovation capacity, enhancing air quality, and elevating its presence on the global stage — Economy identifies the tensions, shortcomings, and successes of President Xi's first five years in office and assesses their implications for the rest of the world. At Asia Society, Economy will discuss China under President Xi and how the United States and the rest of the world should navigate their relationship with this vast nation in the coming years.
---
Schedule
6:30 pm | Registration
7:00 pm | Program
---
About the Speaker
Elizabeth C. Economy is the C.V. Starr senior fellow and director for Asia studies at the Council on Foreign Relations (CFR). She is an acclaimed author and expert on Chinese domestic and foreign policy, writing on topics ranging from China's environmental challenges to its resource quest. She is the author of several books including By All Means Necessary: How China's Resource Quest Is Changing the World (Oxford University Press, 2014) with Michael Levi, and The River Runs Black: The Environmental Challenge to China's Future (Cornell University Press, 2004; 2nd edition, 2010; Japanese edition, 2005; Chinese edition, 2011). The River Runs Black was named one of the top fifty sustainability books in 2008 by the University of Cambridge, won the 2005 International Convention on Asia Scholars Award for the best social sciences book published on Asia, and was listed as one of the top ten books of 2004 by the Globalist as well as one of the best business books of 2010 by Booz Allen Hamilton's strategy+business magazine. She has published articles in foreign policy and scholarly journals including Foreign Affairs, Harvard Business Review, and Foreign Policy, and op-eds in the The New York Times, Washington Post, and Wall Street Journal, among others.
Dr. Economy is a frequent guest on nationally broadcast television and radio programs, has testified before Congress on numerous occasions, and regularly consults for U.S. government agencies and companies. She writes about topics involving China on CFR's Asia program blog, Asia Unbound, which is syndicated by Forbes.com.
Dr. Economy serves on the board of managers of Swarthmore College and the board of trustees of the Asia Foundation. She is also on the advisory council of Network 20/20 and the science advisory council of the Stockholm Environment Forum. She is a member of the World Economic Forum (WEF) Global Agenda Council on the United States and served as a member and then vice chair of WEF's Global Agenda Council on the Future of China from 2008 to 2014. Dr. Economy has also served on the board of the China-U.S. Center for Sustainable Development.
---
Business & Policy Programs Endowed by
Huffington Foundation
Bank of America, Muffet Blake, ConocoPhillips, ExxonMobil, and United Airlines are presenting sponsors of Business and Policy programs, with lead support from Nancy C. Allen, BP America, Nancy T. Chang, Anne and Albert Chao, Eagle Global Advisors, and Wells Fargo. Generous funding also provided by the Friends of Asia Society Texas Center, a premier group of individuals and organizations committed to bringing the best in public programming. 
Business & Policy Presenting Sponsors

China Series Presenting Sponsor 

Presenting Partner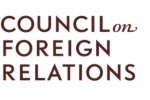 Event Details
1370 Southmore Blvd, Houston, Texas 77004
Buy Tickets
$10 Members, $20 Nonmembers

Add to Calendar
20180515T233000
20180516T011500
UTC
Asia Society: Authors & Asia: Elizabeth Economy on "The Third Revolution: Xi Jinping and the New Chinese State"
1370 Southmore Blvd, Houston, Texas 77004
---
Join the Facebook Event »