American First National Bank Night Market 2018
VIEW EVENT DETAILS
Join Asia Society Texas Center for a family-friendly American First  National Bank Night Market 2018, featuring exciting activities, exhibitions, food trucks, local vendors, and more!
We are currently accepting vendor applications. To apply, please visit the link below.
---
Volunteers
Become a part of the fun by volunteering for the event! Shifts are 5:30-7:45 p.m. and 7:30-10 p.m. Assignments include:
Family activity assistants
Gallery assistants
Information assistants
Parking and logistics assistants
Vendor assistants
---
Interested in sponsoring Night Market? View our sponsorship opportunities and please contact Director of Development Jenni Rebecca Stephenson at JStephenson@asiasociety.org.
For all other questions, please contact Special Events Managers Matthew Benton at MBenton@asiasociety.org or Charles Gonzalez at CGonzalez@asiasociety.org.
Follow us on social media and share your photos with us:
Facebook: @AsiaSocietyTexas | #NightMarketTX
Instagram and Twitter: @AsiaSocietyTX | #NightMarketTX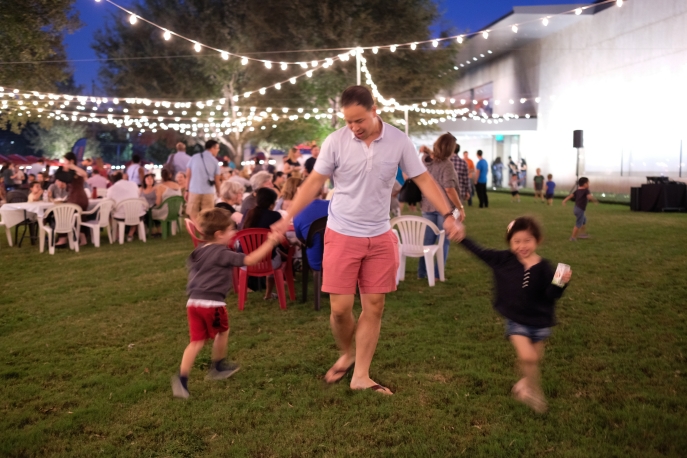 ---
Exhibition

Get a FREE look at New Cartographies in Asia Society Texas Center's Louisa Stude Sarofim Gallery! Featuring a selection of works never before seen in Houston, this exhibition delves into how contemporary artists Tiffany Chung, Allan deSouza, Li Songsong, and Sohei Nishino are incorporating maps into their practices, as a response to how Asia is impacted by the effects of urbanization, economic migration, environmental changes, refugee movements, and the persistence of colonial legacies.
Event Details
6 - 10 p.m.
1370 Southmore Boulevard
Houston, Texas 77004
713.496.9901
Free and open to the public

Add to Calendar
20181019T230000
20181020T030000
UTC
Asia Society: American First National Bank Night Market 2018
1370 Southmore Boulevard Houston, Texas 77004 713.496.9901
---