Ali Velshi on the Pandemic and Global Economic Recovery
VIEW EVENT DETAILS
Schedule
Thursday, October 7, 2021
7 p.m. Moderated Discussion
7:45 p.m. Audience Q&A
This program takes place in-person at Asia Society Texas Center.
---
Health and Safety
It's clear the pandemic is not yet over as the world faces the Delta variant, unequal global vaccination rates, and the need for vaccine booster shots. At the same time, economic recovery is a priority for governments around the world even as the World Bank predicts a robust, if uneven, post-recession recovery. While the U.S. and China are expected to contribute about one quarter of global growth in 2021, questions remain around rising inflation, labor shortages, and disruptions to the supply chain. MSNBC anchor Ali Velshi returns to Asia Society Texas Center to discuss the latest on the pandemic and what's ahead for the U.S. and global economic recovery.
---
About the Speaker
Ali Velshi is an MSNBC Anchor, co-host of "MSNBC Live with Velshi & Ruhle" Monday to Friday at 11aET, "Velshi & Ruhle" on Saturday's at 1230pET, and "MSNBC Live with Ali Velshi" Monday to Friday at 3pET. He is also a Business Correspondent for NBC News. 
Prior to MSNBC/NBC News, he hosted "Ali Velshi On Target," a nightly prime-time show on Al Jazeera America that spoke truth to power through debate, interview, and on-the-ground reporting. Velshi has reported from the U.S. presidential campaign trail, as well as covering ISIL and the Syrian refugee crisis from Turkey, the days leading up to the nuclear deal from Tehran, the tensions between Russia and NATO from Eastern Europe and the High Arctic, the debt crisis in Greece, and the funeral of Nelson Mandela in South Africa. 
Velshi joined Al Jazeera America from CNN, where he was the channel's Chief Business Correspondent, anchor of CNN International's "World Business Today," and the host of CNN's weekly business show "Your Money." Velshi also co-hosted CNN's morning show, "American Morning." He was nominated for two 2016 Emmy Awards for work on disabled workers and Chicago's red-light camera scandal. In 2010, Velshi was honored with a National Headliner Award for Business & Consumer Reporting for "How The Wheels Came Off," a special on the near-collapse of the American auto industry. Additionally, CNN was nominated for a 2010 Emmy for Velshi's breaking news coverage of the attempted terror attack by Umar Farouq Abdulmuttalab on Northwest flight 253 into Detroit. 
He has reported extensively on the global financial crisis. Known for his trademark exposition and explanation, Velshi appeared as a guest economics analyst on shows like "Oprah," "The View," and "The Daily Show with Jon Stewart" at the height of the crisis, explaining the causes of the meltdown in plain terms. Velshi is the author of Gimme My Money Back (Sterling and Ross, 2008) and co-author with CNN's Christine Romans of How to Speak Money (Wiley, 2010). Born in Kenya and raised in Canada, Velshi graduated from Queen's University in Canada with a degree in Religion, and was awarded an honorary Doctorate of Laws from his Alma Mater in 2016. Velshi splits his time between New York City and Philadelphia. Active in the community, Velshi serves on the Board of the Chicago History Museum, and is a member of the Council on Foreign Relations. He volunteers with the New York's Center for Urban Community Services homeless outreach program one morning per week.
---
About the Moderator
Martyn E. Goossen is Vice Chairman of the J.P. Morgan Private Bank. Marty has over 40 years of experience in financial services, nearly all of which has been in the wealth management field. The majority of his career was spent working in Asia. Marty and his wife, Kathy, moved to Hong Kong with Citibank in 1978 and transferred to Tokyo in 1984. Marty joined JPMorgan Chase in Tokyo in 1988 and remained in Asia until 2006, when he moved to Houston to take the position as head of the Houston Private Bank and President of the Houston Region. In 2017, Marty was appointed to Vice Chairman of the J.P. Morgan Private Bank focusing on the south region of the United States. Marty has undertaken a number of civic responsibilities in Houston. He serves on the boards of the Museum of Fine Arts, Houston, the Asia Society Texas Center, Central Houston Inc., and The Houston Zoo. He is also a member of the Council of Overseers at Rice University's Jones School of Business and is a Director of the Singapore American School Foundation. Marty received his M.B.A. from Harvard Business School in 1977 and a B.S. in Economics from Union College in Schenectady, New York.
---
Asia Society hosts today's leading voices, providing commentary on events in news, society, and culture. Opinions expressed do not necessarily reflect Asia Society views.
---
Asia Society Texas Center Business & Policy Programs, Endowed by
Huffington Foundation
Business and Policy programs at Asia Society Texas Center are presented by Bank of America, Muffet Blake, ConocoPhillips, ExxonMobil, and United Airlines. Major support comes from Nancy C. Allen, Chinhui Juhn and Eddie Allen, Nancy Pollok Guinee, and Mary Lawrence Porter, as well as The Brown Foundation, Inc. and Houston Endowment. Additional funding is provided by the Friends of Asia Society Texas Center, a dedicated group of individuals and organizations committed to bringing the best in public programming.
Business & Policy Presenting Sponsors
Program Promotional Partner
---
About Asia Society Texas Center
Asia Society Texas Center believes in the strength and beauty of diverse perspectives and people. As an educational institution, we advance cultural exchange by celebrating the vibrant diversity of Asia, inspiring empathy, and fostering a better understanding of our interconnected world. Spanning the fields of arts, business, culture, education, and policy, our programming is rooted in the educational and cultural development of our community — trusting in the power of art, dialogue, and ideas to combat bias and build a more inclusive society.
---
More from Asia Society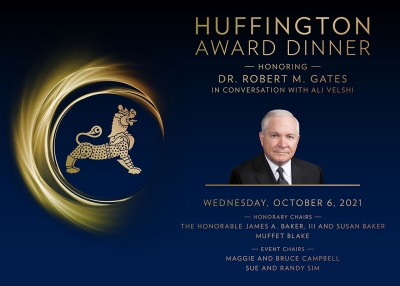 06 Oct 2021
6 - 9 p.m.
Online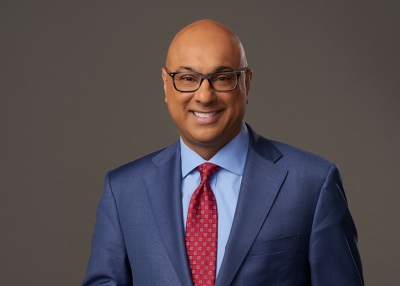 07 Oct 2021
7 - 8 p.m.
Event Details
7 - 8 p.m.
1370 Southmore Blvd
Houston, Texas 77004
Buy Tickets
$20 Members, $30 Nonmembers
20211007T190000 20211007T200000 America/Chicago Asia Society: Ali Velshi on the Pandemic and Global Economic Recovery MSNBC anchor Ali Velshi returns to Asia Society to discuss the latest on the pandemic and worldwide economic recovery, with a focus on the U.S., global vaccine inequity, and what to expect in the coming months.

For event details visit https://asiasociety.org/texas/events/ali-velshi-pandemic-and-global-economic-recovery 1370 Southmore Blvd Houston, Texas 77004