2017 Young Leaders' Institute: China
VIEW EVENT DETAILS
Cultivating Global Leaders for the 21st Century
In order to be prepared for the challenges of the 21st century, students need to be globally competent. The Young Leaders Institute (YLI) is a week-long program intended to prepare Houston high school students for leadership in a globally interconnected city and world. Students will engage in the four tenets of global competency:
Related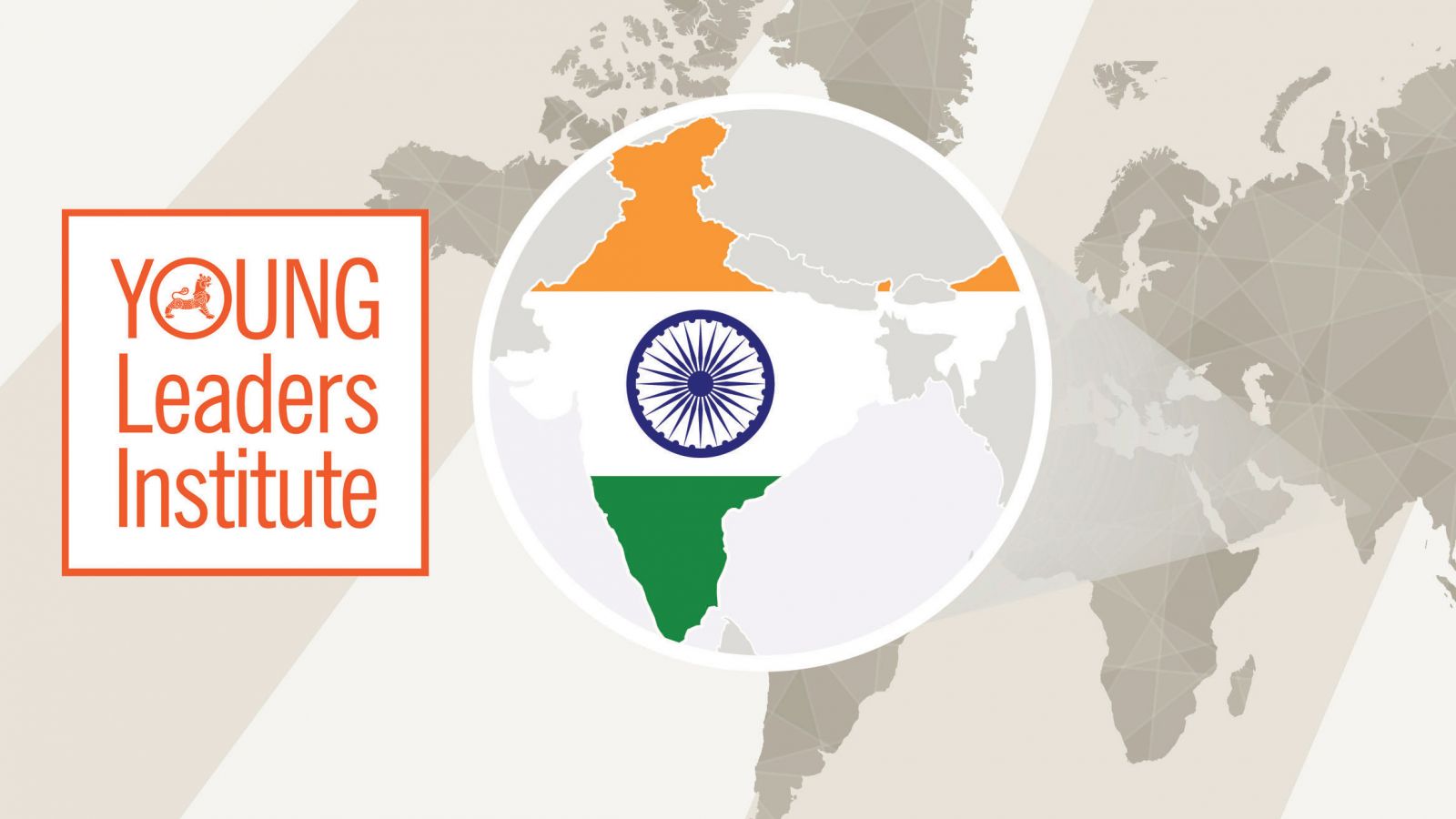 The second session for YLI will focus on India. Topics for the week may include foreign and regional policy, women's right's the country's economic infrastructure and development, population growth, and access to resources. 
Learn more »
Investigate the world
Recognize perspectives
Communicate ideas
Take action
Throughout the week, students will learn the value of collaboration as they work in teams, researching, debating, and presenting solutions for the challenges facing our world. They will be mentored throughout the week by Asia Society staff and local experts in their respective fields. Students will also receive nightly assignments and readings. All content provided will help students form arguments when taking the side of an issue and be invaluable when presenting policy recommendations on the Institute's last day.
Almost two dozen students learned about China in the inaugural year of the Young Leaders' Institute.The Institute's second year will feature a repeat of China with some revised topics, and an additional week focusing on India.
Topics for the week on China may include Chinese foreign affairs, cybersecurity, global trade networks, and social issues in the world's most populous country. Please note that topics are subject to change and speaker information will be released soon.
An application is required to be admitted to the program. Due to a generous donation, the Institute will be offered free of charge in 2017.
---
Learning Objectives
Students will learn and refine public speaking and oral presentation techniques
Students will gain critical thinking, research, and writing skills
Students will gain a deeper understanding of political, social, economic, and environmental issues in Asia and their local impact
Students will learn how to work collaboratively in a team to create cohesive research presentations
Application
The deadline to apply is Friday, May 19, 2017. For questions about the Institute, please contact Saleena Jafry (Director of Education, Business and Policy) at SJafry@asiasociety.org or 713.496.9901.
---
About the Speakers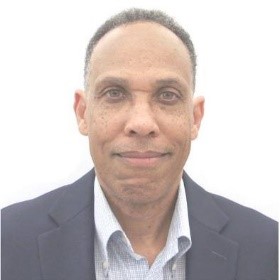 Eric C. Botts is an Adjunct Professor in International Studies at the University of St. Thomas and the University of Houston Downtown, where he teaches cybercrimes and computer forensics. In addition to being an adjunct professor, Mr. Botts works as a Project Manager for Swailes & Company where he conducts investigations and coordinates with client investigative and corporate security counterparts to analyze and detect intellectual property misuse and theft. Mr. Botts research and expertise focuses around cybercrime and computer forensics. Mr. Botts was a Foreign Service Officer with the U.S. Department of State from 1983-1993 and worked in other roles in the State Department until 2014. Mr. Botts served 31 years with the U.S. Dept. of State as a Foreign Service Officer and civil servant. In the Foreign Service, he served in four overseas posts: Consul, U.S. Embassy Nassau, Bahamas: Consul, U.S. Embassy Dublin; Deputy Chief of Nonimmigrant and Immigrant Visas, and Anti-Fraud Officer, U.S. Embassy Seoul: Assistant Administrative Officer, U.S. Embassy Santo Domingo. He later transferred to the civil service, becoming the Assistant Director/Information Systems Security Officer (ISSO) of the Houston Passport Agency.
Dr. Steven W. Lewis, Ph.D., is the C.V. Starr Transnational China Fellow at Rice University's Baker Institute and faculty advisor for the Jesse Jones Leadership Center Summer in D.C. Policy Research Internship Program. He is also a professor in the practice and associate director of the Chao Center for Asian Studies, which he helped found in 2008. His research explores the growth of a transnational Chinese middle class; the influence of advertisements in new public spaces in Chinese cities; the development of privatization experiments in China's localities; and the reform of China's energy policies, national oil companies and international energy relations. Through the Transnational China Project, Lewis has organized research conferences with the Shanghai Academy of Social Sciences. He also has worked with the Energy Forum as the organizing researcher for the Northeast Asia Energy Cooperation Workshops, the Coastal Cities Summit surveys and U.S.-China-Middle East energy relations conferences. He received his doctorate in political science from Washington University in St. Louis.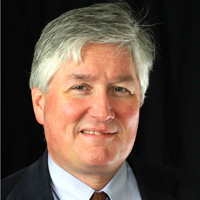 Dr. Jon Taylor is a Professor of Political Science, Chair of the Department of Political Science, and Director of the Master of Public Policy and Administration Program at the University of St. Thomas. He holds a Ph.D. in Political Science from the University of Oklahoma and has been at the University of St. Thomas since 1998. His areas of academic specialty are in Chinese and U.S. public administration, Chinese and U.S. urbanization, and public administration ethics. His current research focuses on urban development in Western China, the Communist Party's online accountability system, measuring public corruption in China, and the role that indigenous Chinese political science plays within the global discipline. His most recent scholarly journal articles include "Between Sinification and Internationalization: Chinese Political Science in the Post-Reform Era" and "The China Dream is an Urban Dream: Assessing the CPC's National New-Type Urbanization Plan." He regularly contributes opinion and analysis pieces to both Chinese and U.S. media. He is a member of the Association of Chinese Political Studies, the American Political Science Association, the Chinese Public Administration Society, and the American Society for Public Administration.
About the Facilitator
Lorelei Thorp is the Head English as a Second Language Teacher at Kempner High School in Fort Bend ISD and has served as Program Facilitator for the FBISD Global Initiative since its inception, leading an exchange program to Foshan, China. She has over fifteen years of classroom experience teaching English and Social Studies. She graduated with Political Science and Education degrees from the University of Houston and holds a Master's Degree in Educational Leadership from Lamar University. She will begin work on her EdD in the Fall. After college she spent four years teaching English in Spain, the Czech Republic, Costa Rica, and Australia and has since gone on to explore sixty countries around the globe. Thanks to numerous grants throughout the years she has been able to spend a month in China studying the economic, cultural and environmental impact of the Three Gorges Dam, a summer in Egypt as part of a Fulbright-Hays Curriculum Development Project on Islam, and represented educators from across the country on a trip to Brazil to study the economic impact of Fair Trade Coffee in Brazil. She regularly presents for the World Affairs Council of Houston, the Texas Council of Social Studies, the National Council of Geographic Education, and the Texas Teacher of English to Speakers of Other Languages.
Event Details
Mon 19 Jun 2017 - Fri 23 Jun 2017
8:30 a.m. - 12:30 p.m.
1370 Southmore Blvd. Houston, TX 77004 713.496.9901
Register Now
Due to a generous donation, the Institute will be offered FREE of charge in 2017. An application is required to be admitted to the program.