Student Programs
ExploreAsia Summer Camps | Young Leaders Institute | School Tours
---
ExploreAsia Summer Camps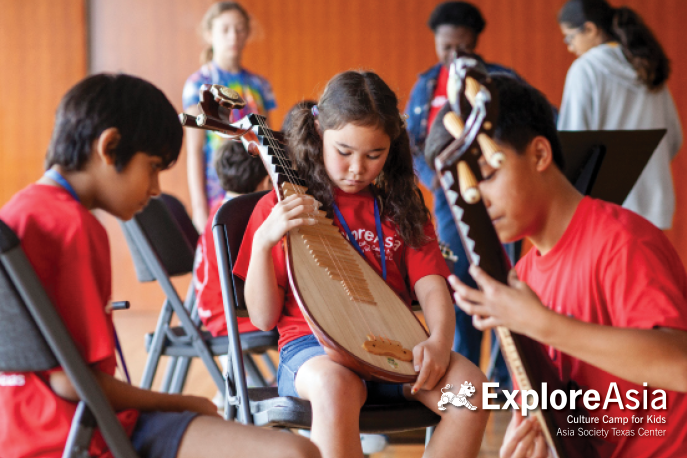 ExploreAsia camps seek to advance young learners' understanding of the world through fun, interactive, and meaningful activities. Camps are designed to engage students with Asian art, culture, and history. This year join us as we create comics, build shadow puppets, design video games, cook yummy recipes, and put on a play! Registration is open; please view the schedule below.
2019 ExploreAsia camp dates:
Magical Kamishibai
Monday – Friday, June 10–14
Dive into a colorful world of your own making using the Japanese storytelling tradition of Kamishibai.
Video Game Maker with Writers in the Schools (WITS)
Monday – Friday, June 17–21
In this design camp, bring your stories and poems to life, create video games, and dive into traditions from India, China, and Japan.
Manga Pop!
Monday – Friday, July 8–12
Create your own comics inspired by the Japanese manga style.
Amazing Asian Eats
Monday – Friday, July 29 – August 2
Taste and cook foods from India Thailand, China, Korea, and Japan.
K-pop Spectacular
Monday – Friday, August 5–9
Learn hot new choreography, dance the day away to the latest hits, and experience the life of a K-pop star.
---
Young Leaders Institute
Young Leaders Institute begins today, but please use caution on the roads, due to the weather. Late arrival times will be accepted, to accommodate students' safety.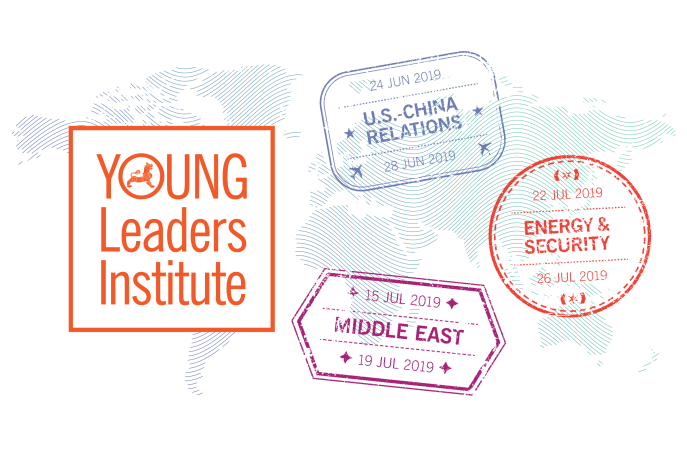 In order to be prepared for the challenges of the 21st century, students need to be globally competent. The Young Leaders Institute (YLI) is a week-long program intended to prepare Houston high school students for leadership in a globally interconnected city and world.  Students will engage in the four tenets of global competency:
Investigate the world
Recognize perspectives
Communicate ideas
Take action
Throughout the week, students will learn the value of collaboration as they work in teams, researching, debating, and presenting solutions for the challenges facing our world. They will be mentored throughout the week by Asia Society staff and local experts in their respective fields.
An application is required to be admitted to the program. Registration is now open for the 2019 Young Leaders Institute.
Session 1: U.S.–China Relations
Monday – Friday, June 24–28
Session 2: Middle East
Monday – Friday, July 15–19
Session 3: Energy and Security
Monday – Friday, July 22–26
---
School Tours
Asia Society's Education Department is offering three different student tour programs tied to current exhibitions for students to learn about Asian art, culture, and traditions. These programs take a unique student-centered approach, providing an active learning experience that enables students to express their thoughts and engage in dialogue and activities throughout the entire program. Visits take place on weekdays for 1-2 hours.
Our Tours
FREE to public, private, charter, and home school students.
Funding is available for transportation.
TEKS-aligned with clearly defined learning goals for each program.
Tours are available in Spanish.
Application
At least two weeks' notice is required for school tours, and additional advance notice is required for groups larger than 25. For more information, please contact SchoolToursTX@AsiaSociety.org.
---
Education and outreach programs at Asia Society Texas Center are made possible through generous funding from Karen Chang and the George and Mary Josephine Hamman Foundation. Additional support provided by the Friends of Asia Society Texas Center.