Student Programs
School Tours | ExploreAsia Summer Camps | Young Leaders Institute
---
School Tours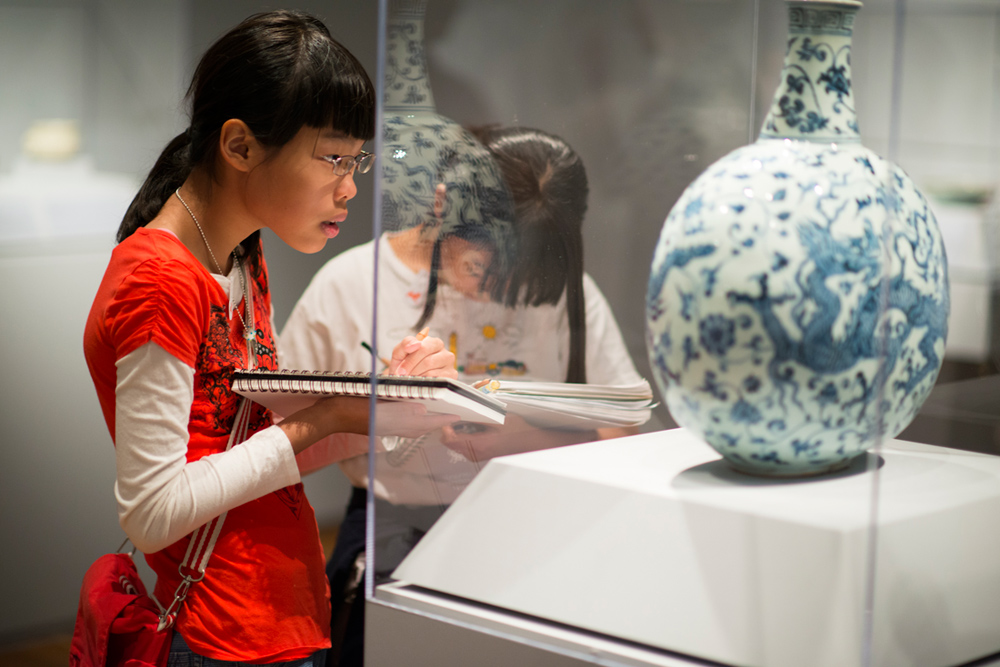 Asia Society's Education Department is offering three different student tour programs tied to current exhibitions for students to learn about Asian art, culture, and traditions. These programs take a unique student-centered approach, providing an active learning experience that enables students to express their thoughts and engage in dialogue and activities throughout the entire program. Visits take place on weekdays for 1-2 hours.
Our Tours
FREE to public, private, charter, and home school students.
Funding is available for transportation.
TEKS-aligned with clearly defined learning goals for each program.
Tours are available in Spanish.
Ayomi Yoshida: One 1-Hour Tour Experience:
In this large-scale installation anchored in Japanese artist Ayomi Yoshida's woodblock printing roots, she investigates time, life cycles in nature, sensory memory, and nostalgia.
Students will immerse in this sensorial installation and analyze what surrounds them, making personal connections to the artist's culture and experiences.
Students will analyze how artists create original artworks from memories, imaginings, life experiences, and their surrounding community.
New Cartographies: Two 1-2-Hour Tour Experiences:
Featuring a selection of works never before seen in Houston, this exhibition delves into how contemporary artists are incorporating cartography into their practices.
In Experience 1, small group explorations and presentations will guide students in learning how maps define and help navigate different geographies and analyze the wide range of possibilities that maps offer to explore different themes besides geography.
In Experience 2, group discussion and individual research will focus on how contemporary artists are looking at globally relevant topics such as urbanization, economic migration, environmental change, refugee movements, and the persistence of colonial legacies.
Application
At least two weeks' notice is required for school tours, and additional advance notice is required for groups larger than 25. For more information, please contact SchoolToursTX@AsiaSociety.org.
---
ExploreAsia Summer Camps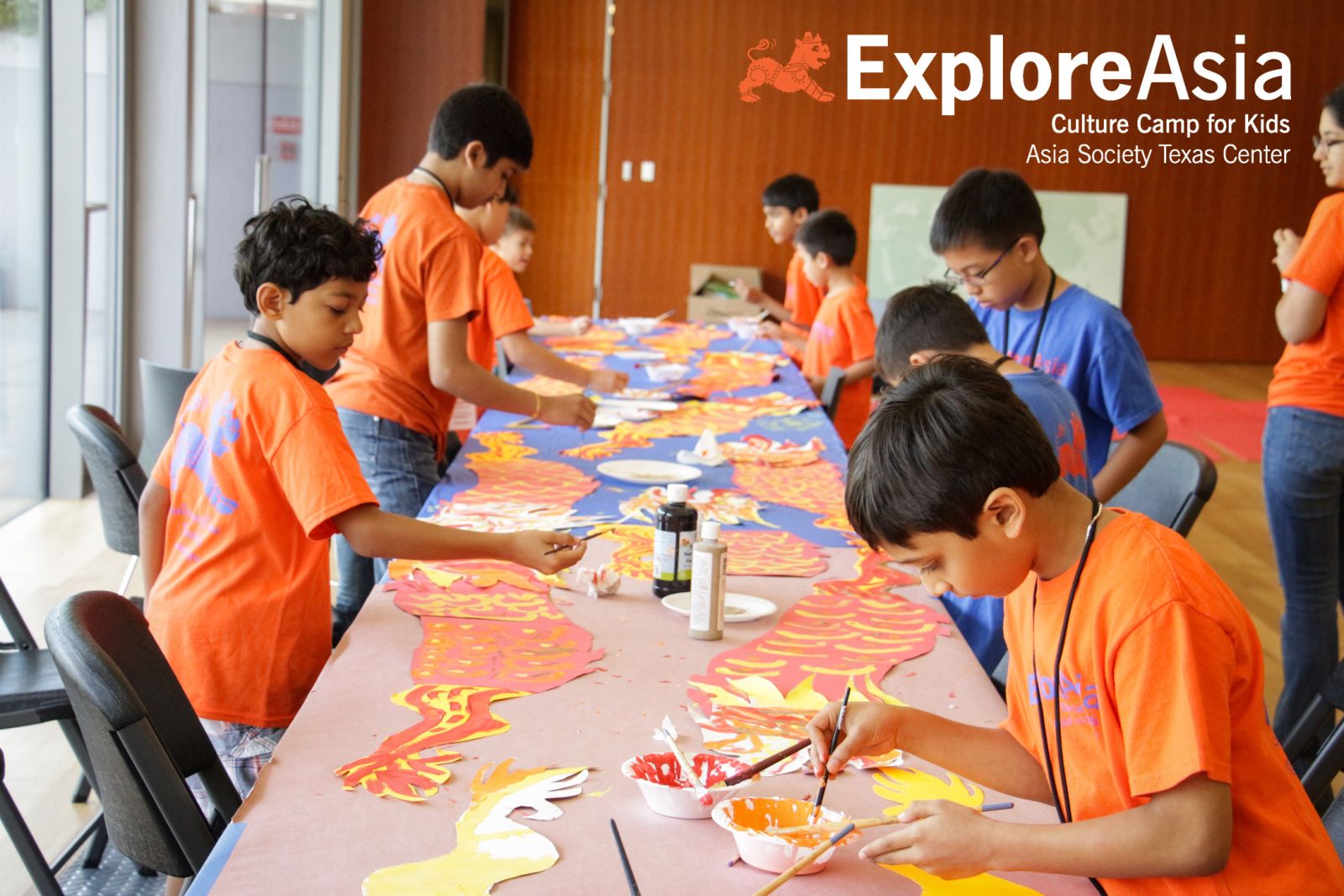 ExploreAsia camps seek to advance young learners' understanding of the world through fun, interactive, and meaningful activities. Camps are designed to engage students with Asian art, culture, and history. This year join us as we create comics, build shadow puppets, design video games, cook yummy recipes, and put on a play!  For more information, or to be added to the ExploreAsia email list, please contact Michael Buening at MBuening@AsiaSociety.org
Monday – Friday, June 4-8 | Video Game Maker with Writers in the Schools (WITS)
Monday – Friday, June 18-22 | Manga POP!
Monday – Friday, June 25-29 | Storytelling Traditions
Monday – Friday, July 9-13 | Superheroes of Asia
Monday – Friday, July 23-27 | Shadow Puppetry
Monday – Friday, August 6-10 | Amazing Asian Eats
---
Young Leaders Institute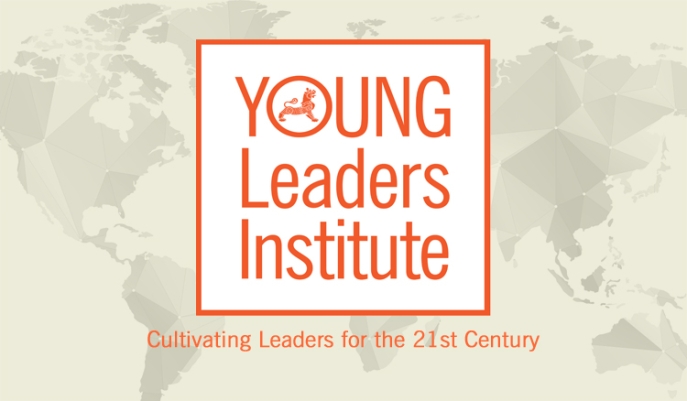 In order to be prepared for the challenges of the 21st century, students need to be globally competent. The Young Leaders Institute (YLI) is a week-long program intended to prepare Houston high school students for leadership in a globally interconnected city and world.  Students will engage in the four tenets of global competency:
Investigate the world
Recognize perspectives
Communicate ideas
Take action
Throughout the week, students will learn the value of collaboration as they work in teams, researching, debating, and presenting solutions for the challenges facing our world. They will be mentored throughout the week by Asia Society staff and local experts in their respective fields.
An application is required to be admitted to the program. Please check back for 2018 YLI updates.
Session 1: China | Monday, June 11 – Friday, June 15
Session 2: India | Monday, July 16 – Friday, July 20
Session 3: Middle East | Monday, July 30 – Friday, August 3
---
Education and outreach programs at Asia Society Texas Center are made possible through generous funding from Karen Chang and the George and Mary Josephine Hamman Foundation. Additional support provided by the Friends of Asia Society Texas Center.