Student Programs
School Tours | ExploreAsia Summer Camps | Young Leaders' Institute
---
School Tours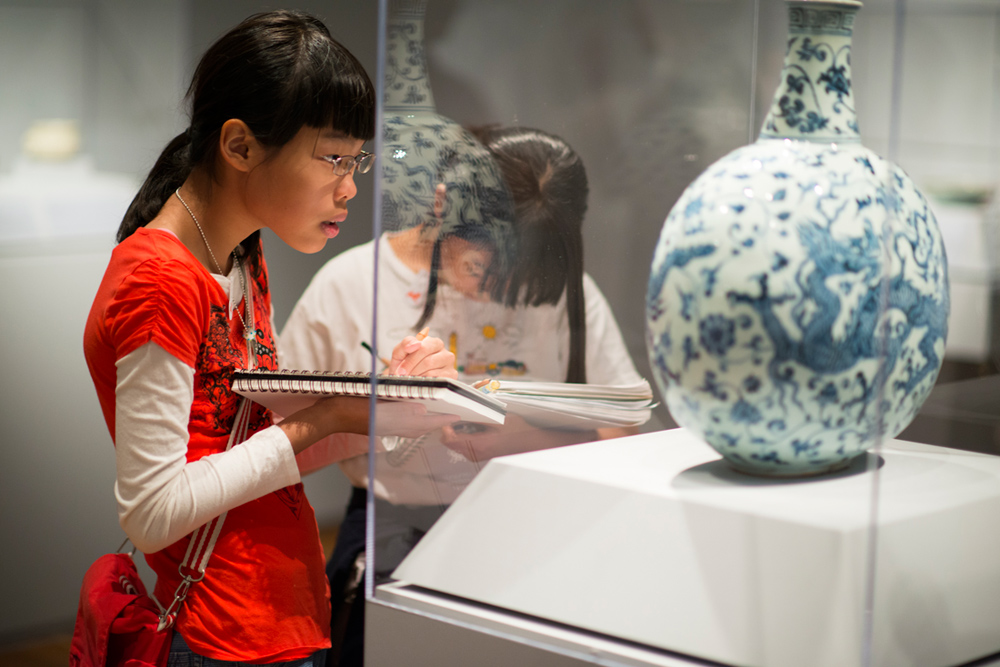 School tours, facilitated by the education department staff and volunteers, provide educationally rich interactive opportunities for students to learn about Asian art, culture, and traditions. These free tours are open to all public, private, charter, alternative, and home schools. Visits take place on weekdays, Tuesday through Friday, for one to two hours.
All school tours and subsequent interactive projects are tethered to the Texas Essential Knowledge and Skills (TEKS) and district curriculum standards. They may include:
Docent-led tour of exhibitions in the Louisa Stude Sarofim Gallery and Fayez Sarofim Grand Hall
"Introduction to Asia" PowerPoint Presentation highlighting essential information about Asian art, culture, geography, and politics
Guided tour of the Texas Center and discussion of its unique architecture
Interactive projects based on the current exhibition (unavailable during summer months, June through August
PLEASE NOTE: During summer months, due to summer camps, Asia Society is unable to accommodate requests to designate a lunch area for students.
Application
At least two weeks' notice is required for school tours and additional advance notice is required for groups larger than 25. For more information, please contact SchoolToursTX@AsiaSociety.org.
---
ExploreAsia Summer Camps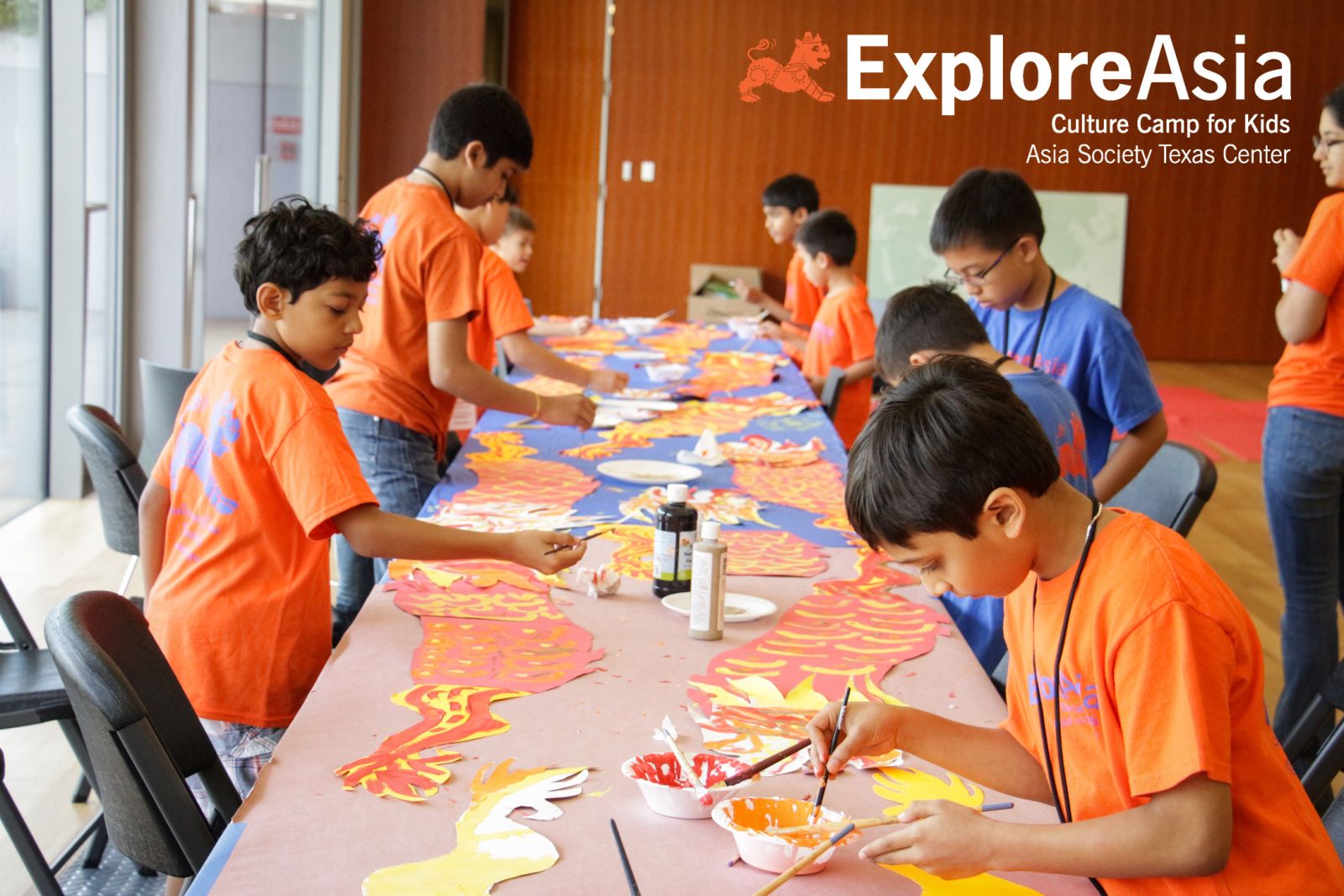 ExploreAsia camps seek to advance young learners' understanding of the world through fun, interactive, and meaningful activities. Camps are designed to engage students with Asian art, culture, and history. For more information, or to be added to the ExploreAsia email list, please contact Michael Buening at MBuening@AsiaSociety.org.
2018 Camp dates:
Session 1: Monday, June 4–Friday, June 8
Session 2: Monday, June 18–Friday, June 22
Session 3: Monday, June 25 –Friday, June 29
Session 4: Monday, July 9–Friday, July 13
Session 5: Monday, July 23–Friday, July 27
Session 6: Monday, August 6–Friday, August 10
Camp topics to be announced.
---
Young Leaders Institute

In order to be prepared for the challenges of the 21st century, students need to be globally competent. The Young Leaders Institute (YLI) is a week-long program intended to prepare Houston high school students for leadership in a globally interconnected city and world.  Students will engage in the four tenets of global competency:
Investigate the world
Recognize perspectives
Communicate ideas
Take action
Throughout the week, students will learn the value of collaboration as they work in teams, researching, debating, and presenting solutions for the challenges facing our world. They will be mentored throughout the week by Asia Society staff and local experts in their respective fields.
An application is required to be admitted to the program. Please check back for 2018 YLI updates.
Session 1: Monday, June 11–Friday, June 15
Session 2: Monday, July 16–Friday, July 20
Session 3: Monday, July 30–Friday, August 3
---
Education and outreach programs at Asia Society Texas Center are made possible through generous funding from Karen Chang and the George and Mary Josephine Hamman Foundation. Additional support provided by the Friends of Asia Society Texas Center.