Tiger Ball 2012
VIEW EVENT DETAILS
Dignitaries from around the world will be on hand for Tiger Ball 2012, Asia Society Texas Center's annual gala, which is part of a four-day Grand Opening of the Texas Center's new 40,000-square-foot home. Attendees will sip champagne and sample Asian hors d'oeuvres in the elegant surroundings of the Texas Center, designed by the distinguished Japanese architect Yoshio Taniguchi, before moving across the street for dinner in a block-size party pavilion.
A stellar lineup of leaders from government, education and philanthropy have agreed to chair Tiger Ball 2012.
Honorary Chairs of the evening will be:
Former President George H.W. Bush and former First Lady Barbara Bush.
Former Secretary of State James A. Baker III and Susan Baker.
U.S. Senator Jay Rockefeller and Sharon Rockefeller.
Former Iranian Ambassador to the United States Hushang Ansary and Shahla Ansary.
Chairs will be:
Margaret Alkek Williams.
Durga and Sushila Agrawal.
David Leebron and Y. Ping Sun.
Scott and Judy Nyquist.
Nancy C. Allen, grand patron of Asia Society Texas Center, will be host of the evening.
"We're grateful that these accomplished individuals have agreed to serve in leadership positions for our Tiger Ball," said Martha Blackwelder, Executive Director of the Texas Center. "Marking the opening of our new building, April 12 will be the most important day in our organization's history, and we know that with their support it will be a brilliant and successful evening."
Directions and Parking
Click here to download a printer-friendly map with directions and parking information.
Click here to download a printer-friendly map with valet information.
For more information about the Tiger Ball, contact John Bradshaw, Jr., Director of Development and External Affairs, 713.496.9901, JBradshaw@asiasociety.org.
Corporate Sponsors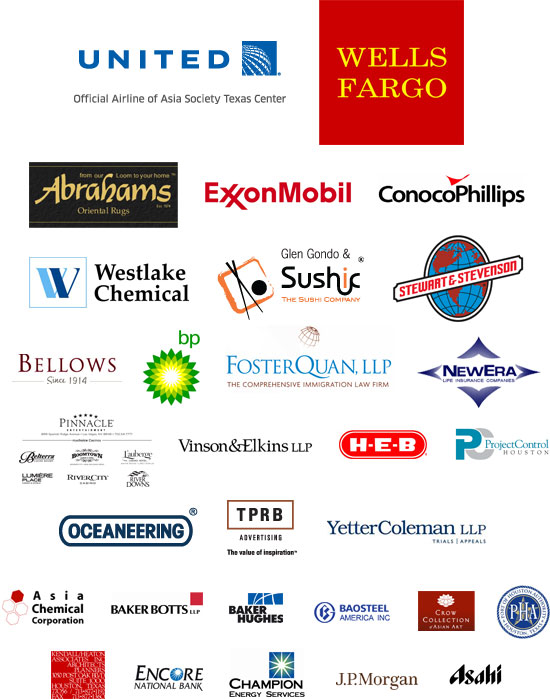 Media Sponsors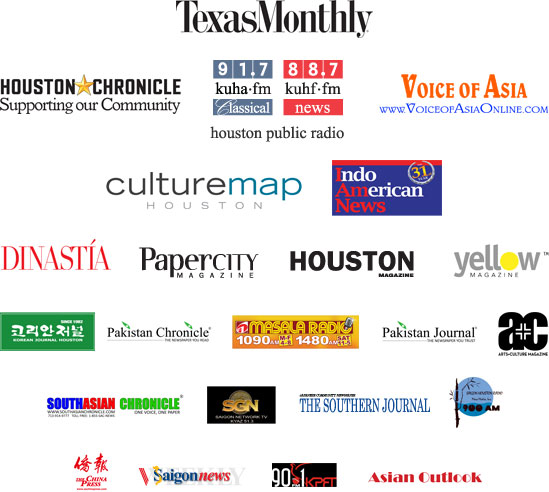 Event Details
6:30 - 10 p.m.
1370 Southmore Blvd., Houston, TX 77004 713.496.9901