Asia Blog's Top Five Posts of 2012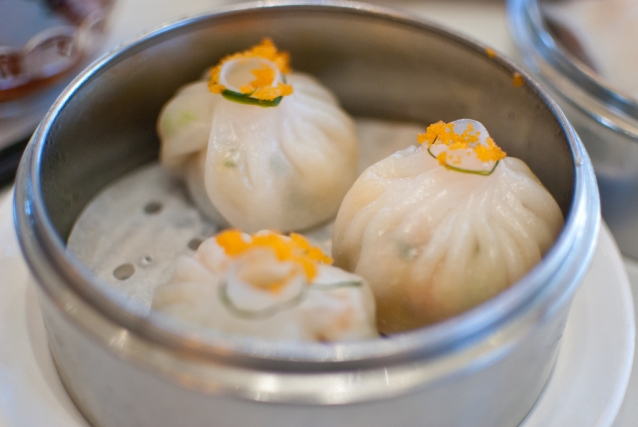 Chinese food dominated readers' clicks this year. Dumplings from California restaurant Lunasia, one of the "Best Chinese Restaurants in America" in our most-read post. (KayOne73/Flickr)
What interested Asia Blog readers the most this year?  We compiled our list of the top most-clicked posts to find out. It turns out people really wanted to find a good Chinese restaurant, since Los Angeles-based foodie David Chan's list of the best Chinese restaurants in the United States, our most-read post, had more readers than the rest of the posts combined. Check out the posts below:
1.  The Best Chinese Restaurants in America: Are They All in California?
Although New Yorkers were surely disappointed that this list of the best Chinese restaurants in America didn't include a single place outside of California, it's hard to argue with a man who has eaten at 6,000 of them.
2.  Photos: Obama Visits Cambodia, Myanmar, and Thailand
The historic trip that marked the first-ever visit of a U.S. president to both Myanmar and Cambodia sparked a large amount of discussion and debate over topics such as the "pivot to Asia" and whether it was appropriate to visit Myanmar given its history of oppression and current ethnic violence.
3.  Interview: New Doc Captures Harvard Basketball Star Emily Tay's American Dream
The documentary No Look Pass follows Burmese-American Harvard basketball star Emily Tay as she experiences athletic success and culture clashes with her family. Asia Blog interviewed Tay and the filmmaker about the filmmaking process.
4. Interview: Sharmeen Obaid Chinoy, the First Pakistani Oscar Nominee
Sharmeen Obaid Chinoy's documentary about a surgeon who performs reconstructive surgery on Pakistani acid attack victims made her the first Pakistani to win an Academy Award. Before she won, she sat down with Asia Blog for an interview about her work.
5.  Top Tweets About Singapore's Mega Church Scandal
The largest megachurch in Singapore generated scandal when its pastor, who happens to be married to Singaporean pop star Sun Ho, was accused of misappropriation of SGD $50 million (US$39 million) of the church's funds to fund his wife's singing career, among other things.
Other posts that were popular this year included photographer Kosuke Okahara on Japanese women who cut themselves, a list of 10 Asian sports that would spice up the Olympics, an interview with Columbia University Professor of Modern Tibetan Studies Robert Barnett on this year's huge number of Tibetan self-immolations, the destruction of a 2,000-Year-Old Buddhist site in Afghanistan by a Chinese mining company, and criticism over Oprah's portrayal of India.
What blog posts did you most enjoy reading this year, and what do you want more of in 2013? Tell us below.