Legendary Vocalist and Rumi Symphony Project to Entertain Attendees at Tiger Ball 2012
HOUSTON, March 14, 2012 — The Rumi Symphony Project, featuring acclaimed vocalist Shahram Nazeri, will perform at Tiger Ball 2012, Asia Society Texas Center's annual gala on April 12. Dubbed "the Persian nightingale" by The New York Times, Nazeri is the undisputed icon of Classical Persian and Sufi music and has been instrumental in introducing Rumi's poetry to Western audiences.
The Rumi Symphony Project, led by Nazeri's son, Hafez Nazeri, is an ambitious effort to integrate Iranian and Western musical traditions into a new genre. The seven-member ensemble will perform work from Rumi Symphony's upcoming debut album, Untold, which is set for release this year on Sony Masterworks, for the 900+ guests expected at the Thursday-night gala, which is sold out. A wait list for tickets has been started.
Dignitaries from around the world will be on hand for the festivities, part of a four-day Grand Opening of the Texas Center's new 40,000-square-foot home. Attendees will sip champagne and sample Asian hors d'oeuvres in the elegant surroundings of the Texas Center, designed by the distinguished Japanese architect Yoshio Taniguchi, before moving across the street for dinner in a block-size party tent.
This first unveiling of the Texas Center will be followed on Friday, April 13, by Spotlight Asia: Cocktails & Cultural Fusions, an Asian-themed party for Asia Society members. Nonmembers may purchase memberships as part of admission.
The general public is invited to tour the building on Saturday and Sunday, April 14 and 15, when the Texas Center hosts a free Open House and First Look Festival. The festival also marks the opening of Treasures of Asian Art: A Rockefeller Legacy, an exhibition of 60 masterpieces from the Mr. and Mrs. John D. Rockefeller 3rd Collection at the Asia Society Museum, New York.
A stellar lineup of leaders from government, education and philanthropy have agreed to chair Tiger Ball 2012.
Honorary Chairs of the evening will be:
Former President George H.W. Bush and former First Lady Barbara Bush.
Former Secretary of State James A. Baker III and Susan Baker.
U.S. Senator Jay Rockefeller and Sharon Rockefeller.
Former Iranian Ambassador to the United States Hushang Ansary and Shahla Ansary.
Chairs will be:
Margaret Alkek Williams.
Durga and Sushila Agrawal.
David Leebron and Y. Ping Sun.
Scott and Judy Nyquist.
Nancy C. Allen, grand patron of Asia Society Texas Center, will be host of the evening.
"We're grateful that these accomplished individuals have agreed to serve in leadership positions for our Tiger Ball," said Martha Blackwelder, Executive Director of the Texas Center. "Marking the opening of our new building, April 12 will be the most important day in our organization's history, and we know that with their support it will be a brilliant and successful evening."
Regular programming will begin immediately after the Grand Opening, with a May 22 performance and reading by distinguished Rumi translator Coleman Barks among the first programs.
Event Details:
1370 Southmore Blvd.
Houston, TX 77004
For more information about Tiger Ball or Spotlight Asia Cocktails and Cultural Fusions, contact John Bradshaw, Director of Development and External Affairs, 713.496.9901, JBradshaw@AsiaSociety.org.
For other inquiries contact Fritz Lanham, Director of Communications and Marketing, 713.496.9909, FLanham@AsiaSociety.org.
Presenting Sponsor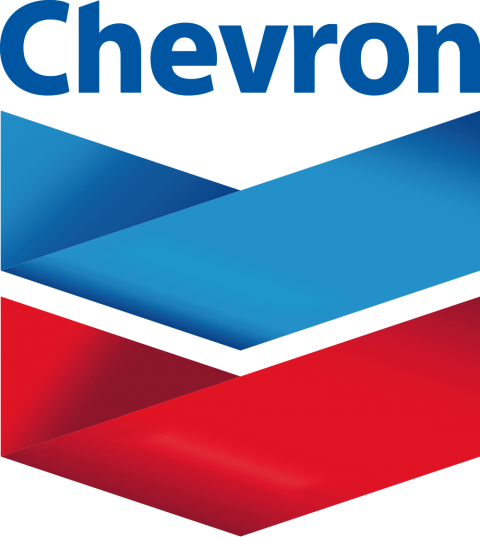 Corporate Sponsors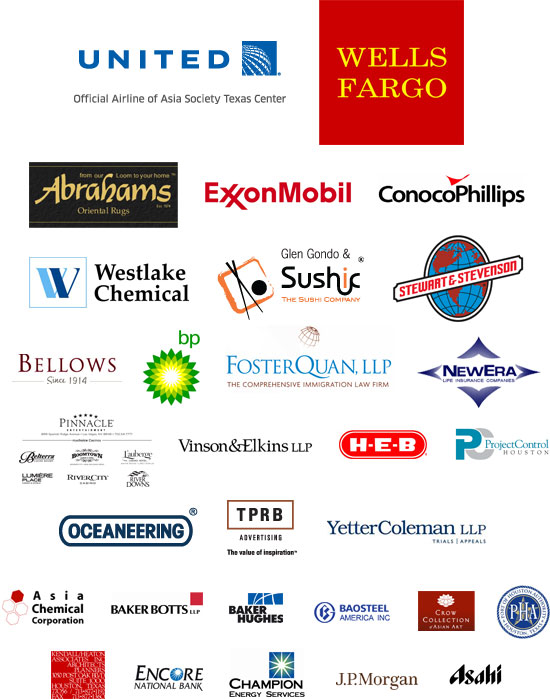 Media Sponsors