Creative Common Ground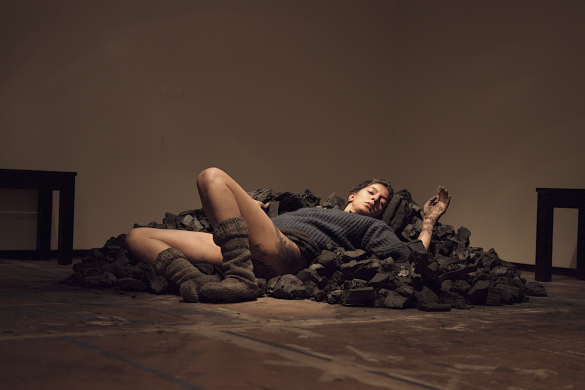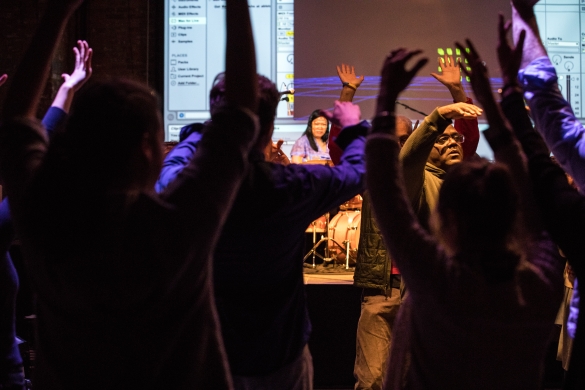 Fragility: An Exploration of Polyrhythms
photo by Walter Wlodarczyk
photo courtesy of the artist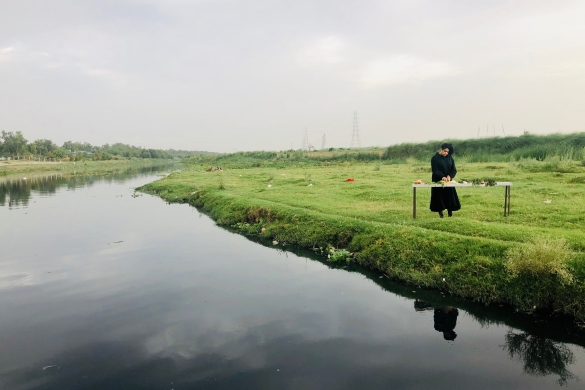 photo courtesy of the artist 
Fragility: An Exploration of Polyrhythms
Creative Common Ground; Catalyzing Artistic Encounters in Contemporary Art and Performance is a new Asia Society initiative to commission, produce and present artistic works of differing scales. The initiative seeks to bring together contemporary boundary-crossing Asian and Asian American artists to explore the confluences of art as it cuts across genres. The Creative Common Ground initiative will deepen our capacity to nurture a more holistic, cohesive programmatic expansion and exploration in new directions in the arts. By breaking the silos of genre and geography, we aim to create the space needed to find the voices of a new generation of artists.  
Through Creative Common Ground Asia Society will expand on the practice of contemporary performance and art, with its increasing emphasis on hybridity, following the lead of artists themselves. Within the current cultural ecosystem, performing arts centers and museums are evolving and becoming more multidisciplinary. This allows artists to explore a range of approaches and mediums in the creation of new work, from time-based or durational performance, to participatory events that breach the borders between artist and public to multiple platform events that occur physically and in the virtual dimension.  
The Creative Common Ground Advisory Committee is comprised of Boon Hui Tan, Vice President of Global Arts & Cultural Programs and Director of Asia Society Museum, Asia Society; Rachel Cooper, Director of Global Performing Arts and Cultural Initiatives, Asia Society; Michelle Yun, Senior Curator, Modern and Contemporary Art, Asia Society; Kristy Edmunds, Executive and Artistic Director, Center for the Art of Performance at UCLA; Tim Griffin, Executive Director and Chief Curator, The Kitchen; Emil Kang, Executive and Artistic Director, Carolina Performing Arts at The University of North Carolina at Chapel Hill; Restu Kusumaningram, Founder and Artistic Director, Bumi Purnati Indonesia; and Ong Keng Sen, Director, TheatreWorks, Singapore. 
 
The projects commissioned by the Creative Common Ground initiative are:  
 
This ember state created by vocal artist and composer Samita Sinha  
premieres April 14-16, 19, 21-22, 2018
 
Fragility: An Exploration of Polyrhythms created by percussionist and composer Susie Ibarra  
premieres June 8-9, 2018
IF WE WERE XYZ created by performance artist Melati Suryodarmo in collaboration with vocalist/composer Jessika Kenney and technologist Antonius Oki Wiriadjaja
premieres October 17 and 18, 2019 

Who Owns the Water? created by artist Vibha Galhotra in collaboration with chef Divya Alter 
---
Commissioner: Boon Hui Tan, Project manager: Rachel Cooper, Project coordinator: Sarah McCaffery 
For more information, contact smccaffery@asiasociety.org 

Creative Common Ground is supported in part by a three-year grant from The Andrew W. Mellon Foundation.