Eight Events That Shaped Asia in 2017
Americans will remember 2017 as the first year of the tumultuous presidency of Donald Trump. But it was also an eventful year across Asia. In North Korea, Kim Jong Un accelerated his country's provocative nuclear program while neighbors in Beijing, Tokyo, and Seoul looked on in trepidation. Thousands of miles away, a 32-year-old consolidated de facto control of Saudi Arabia and launched an assertive new foreign policy that rattled Yemen, Lebanon, and Qatar. And as always, it was a memorable year in the world's two largest countries — China and India — and the smaller nations in their orbit.
In our annual look at the year that was, we've asked Asia Society staff to tell us about the eight stories they felt most defined Asia in 2017. 
---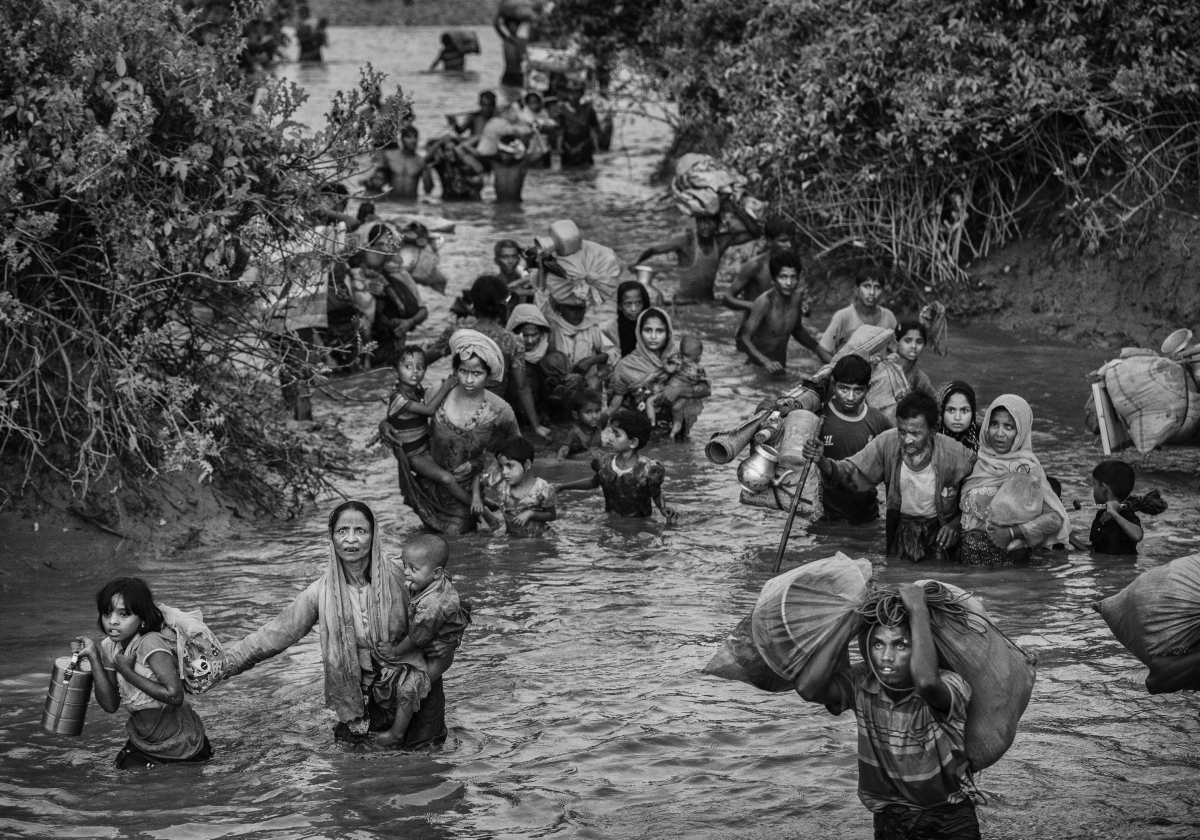 The persecution of Myanmar's Rohingya population worsened in 2017, as hundreds of thousands fled to neighboring Bangladesh. (Kevin Frayer/Getty Images)
Myanmar: The Persecution of the Rohingya Grows Worse
Debra Eisenman, Managing Director, Asia Society Policy Institute
Myanmar, a country that remains in a fluid and fragile transition after half a century of military rule, spent 2017 bearing witness to a massive and shocking humanitarian tragedy involving the Rohingya, a stateless Muslim population living largely in the country's Rakhine state. The Rohingya are seen in Myanmar as illegal immigrants from Bangladesh and have long been victims of oppression. Now they are facing a tragedy far graver.
Attacks waged by a Rohingya insurgent group against Myanmar's border guard in August resulted in a serious military crackdown that, coupled with vigilante violence, caused nearly 700,000 Rohingya to flee to Bangladesh. Refugees have reported being victims of violence and rape and that they had witnessed murder and arson at the hands of soldiers, police, and local militias.
During this tragedy, public opinion split on where to place blame, with many looking to Myanmar's de facto leader — democracy icon and Nobel laureate Aung San Suu Kyi — to quell the crisis. Officials around the world have condemned the violence, including those from the U.S. and U.N. who previously cheered Myanmar's democratic transition and general progress. Now they deem the Rohingya tragedy ethnic cleansing.
This situation has forced Aung San Suu Kyi to walk a tightrope. Many believe that she had planned and continues to plan to enact the positive (and critical) recommendations for bringing peace and stability to Rakhine state that a commission led by former U.N. Secretary-General Kofi Annan delivered in August, just before the insurgent attacks. But Suu Kyi has lacked the political capital to stop the waves of violence against the Rohingya, as Myanmar's constitution doesn't give its civilian leadership control of a military that has the legal authority to stage a coup against the civilian government.
In late November, Myanmar and Bangladesh signed an agreement to repatriate the Rohingya who had fled during the summer. But the question of whether Myanmar can create a positive and safe path forward for the Rohingya and build a just and sustainable peace among all the country's ethnic groups — a dream held by many — will loom large in 2018.
Learn more:
Asia Abridged Podcast: The 'Horrific' Plight of Myanmar's Rohingya Muslims
Explainer: What's Happening to Myanmar's Rohingya Muslims
Why Aung San Suu Kyi 'Can't Be Blamed' for Myanmar's Ethnic Cleansing
---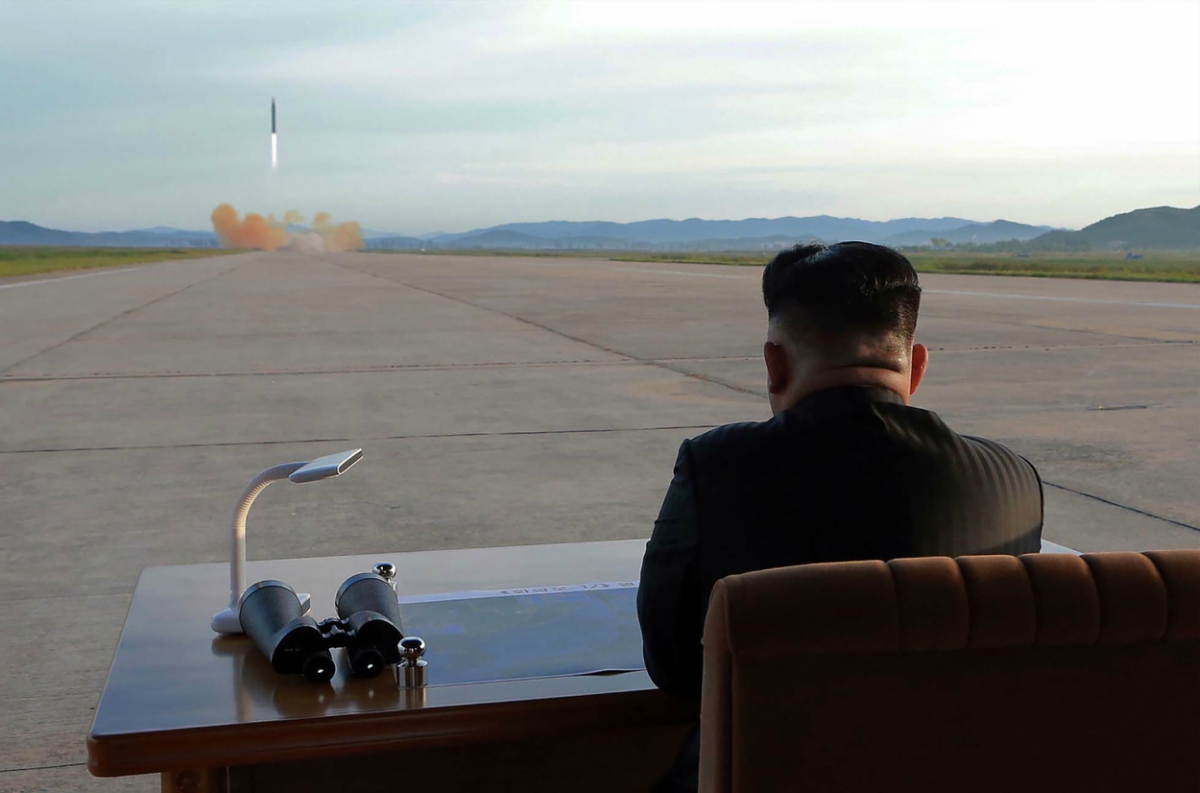 International opposition and biting sanctions did not deter Kim Jong Un from pressing forward with North Korea's nuclear program in 2017. (AFP/Getty Images)
North Korea: Kim Jong Un Accelerates His Nuclear Program
John Van Oudenaren, Program Officer, Asia Society Policy Institute
On the eve of Donald Trump's presidency, Barack Obama warned his successor that his most vexing foreign policy problem would be North Korea. He was right. Throughout 2017, the United States and Asian powers devoted considerable attention to Pyongyang, whose nuclear progress accelerated throughout the year with a barrage of ballistic missile tests and the ostensible detonation of a hydrogen bomb in September.
In response, the U.N. Security Council has imposed biting sanctions on North Korea's economy, curtailing energy imports, and banning exports of coal, iron, lead, and seafood. The Trump administration, for its part, continued its predecessor's strategy of ramping up diplomatic and economic pressure on Pyongyang. But Trump exacerbated an already volatile situation by referring to Kim Jong Un, the North's mercurial leader, as "rocket man" at the U.N. and calling him "short and fat" on Twitter.
North Korea's nuclear brinkmanship has unsettled other key players in the region. China, which has long sought to maintain the status quo on the Korean peninsula, found its traditionally close relationship with North Korea strained by Kim's truculence and grew increasingly amenable to sanctions. Meanwhile, South Korea's new president Moon Jae-in sought to safeguard his country against North Korean aggression by maintaining close defense ties with the U.S., while keeping the door open for possible negotiations with Pyongyang. Moon also struggled to maintain steady relations with China, as he pushed forward with deployment of THAAD, a U.S. missile defense system that Beijing argues could undermine its own nuclear deterrence capability.
There are many unresolved questions as the North Korean crisis enters the new year. Will the U.S. remain committed to economic and diplomatic pressure, instead of military action, as a means to resolve the crisis? Can China bring its unruly neighbor to heel? Will Pyongyang ever be willing to negotiate in good faith? As 2018 begins, whether these three countries take steps to escalate or defuse the crisis will be the geopolitical issue worth watching.
Learn more:
The North Korea Crisis — What's Next?
Asia In-Depth Podcast: How North Korea Is Already Changing From the Inside
Asia Abridged Podcast: North Korea and the Nuclear Weapon It Can't Use
---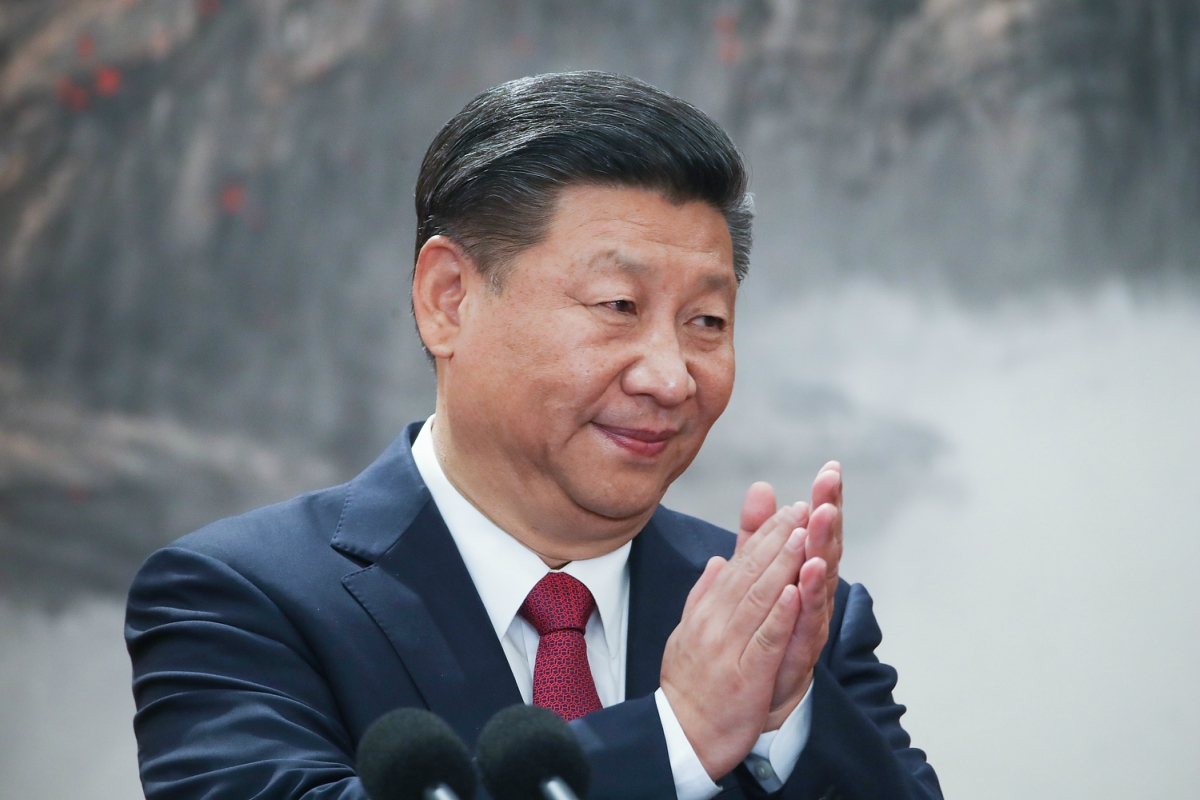 Xi Jinping is arguably China's most consequential leader since Chairman Mao. (Lintao Zhang/Getty Images)
China: Xi Jinping Consolidates Power
Matt Schiavenza, Senior Content Manager
When the seven men who rule China stood on stage at the Great Hall of the People on October 25, the gathering was notable less for who was there than for who wasn't: a designated successor for Xi Jinping, China's president. This omission — a break from Communist Party tradition — was no oversight. Five years after assuming China's presidency from Hu Jintao, Xi has become the country's most powerful leader in decades, one positioned to retain influence well beyond his expected retirement in 2022.
Xi presides over a China that has become an increasingly assertive player on the global stage. As the new American presidential administration attacked international trade deals, Xi delivered a speech at January's World Economic Forum conference in Davos that forcefully defended globalization. Likewise, China has assumed leadership of international efforts to combat climate change following the U.S. withdrawal from the Paris Accords. Under Xi, China has accelerated efforts to pursue maritime claims in the South China Sea and staked a larger role in the regional economy through its sweeping Belt-and-Road Initiative.
China still faces serious domestic challenges. GDP growth is increasingly reliant on debt, and demographic imbalances sparked by the decades-long one-child policy and sex-selective abortion clouds the country's long-term future. Air pollution, despite China's action on climate change, remains a problem — as does the growing gap between rich and poor. 
But Xi's ascension has signaled that the days of China keeping a low profile and biding its time, in Deng Xiaoping's famous formulation, are over. And that will have great consequences not only for Asia but for the rest of the world.
Learn more:
How Xi Jinping Changed Politics in China
Could China's System Replace Democracy?
---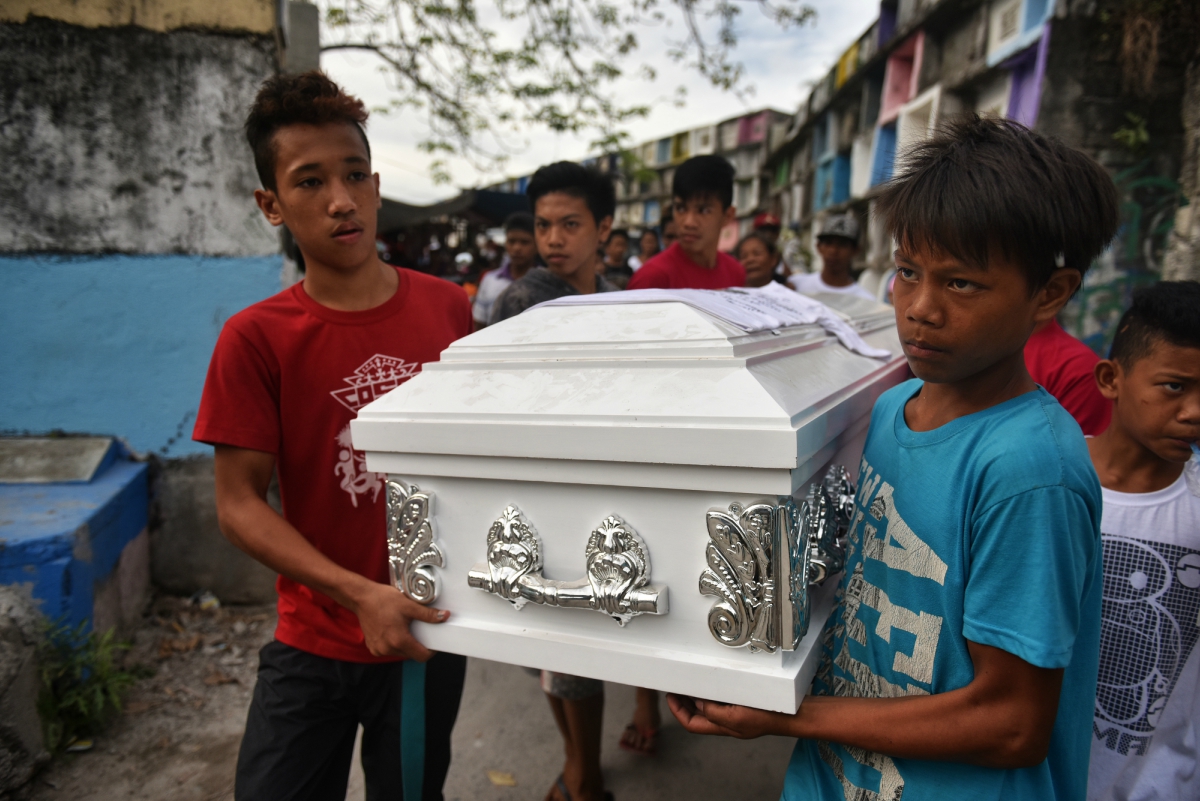 Thousands of Filipinos have died in President Rodrigo Duterte's violent campaign against drugs. (Jes Aznar/Getty Images)
Philippines: Duterte's Drug War Intensifies
Lindsey Ford, Director of Political-Security Affairs, Asia Society Policy Institute
The septuagenarian president is waging a war — on drugs, fake news, insider elites, and political opponents. But we're not talking about the occupant of the White House: In Manila, Philippines President Rodrigo Duterte is running the American president's playbook better than Donald Trump himself. The Philippine leader rose to power in June 2016 with promises to clean up the Philippines and root out crime and corruption. Since then, his version of "draining the swamp" has consisted of a scorched-earth war on crime and drugs that human rights groups estimate has claimed over 13,000 victims in the past 18 months. While Duterte has blamed most of these deaths on unnamed "vigilantes," the Philippine National Police has nonetheless publicly acknowledged a role in over 2,600 of the killings.  
Until recently, Duterte appeared to be Asia's own "Teflon Don," boasting domestic approval numbers that President Trump could only envy. But the killing of high school student Kian Loyd Delos Santos and two other unarmed teenagers this past summer appears to have marked a turning point. Captured on CCTV footage, the Delos Santos killing sparked widespread outrage and protests — over 1,000 people attended the young man's funeral, turning a mournful march into the largest protest thus far against the Duterte administration. Responding to public pressure and falling poll numbers, Duterte promised to investigate Kian's death and in October he ordered the Philippine National Police (PNP) to end their anti-drug operations.
Is this the end of the story? Probably not. By early December, Duterte had signed a new memorandum order directing the PNP back into the fray. His response to those who hoped the Delos Santos incident might have sparked a deeper reassessment was not reassuring. "[The drug war] is a non-issue to me," Duterte said. "It will be a policy until the dying days of my presidency or my life."
Learn more: 
How Will Trump and Duterte Change the U.S.-Philippines Relationship?
---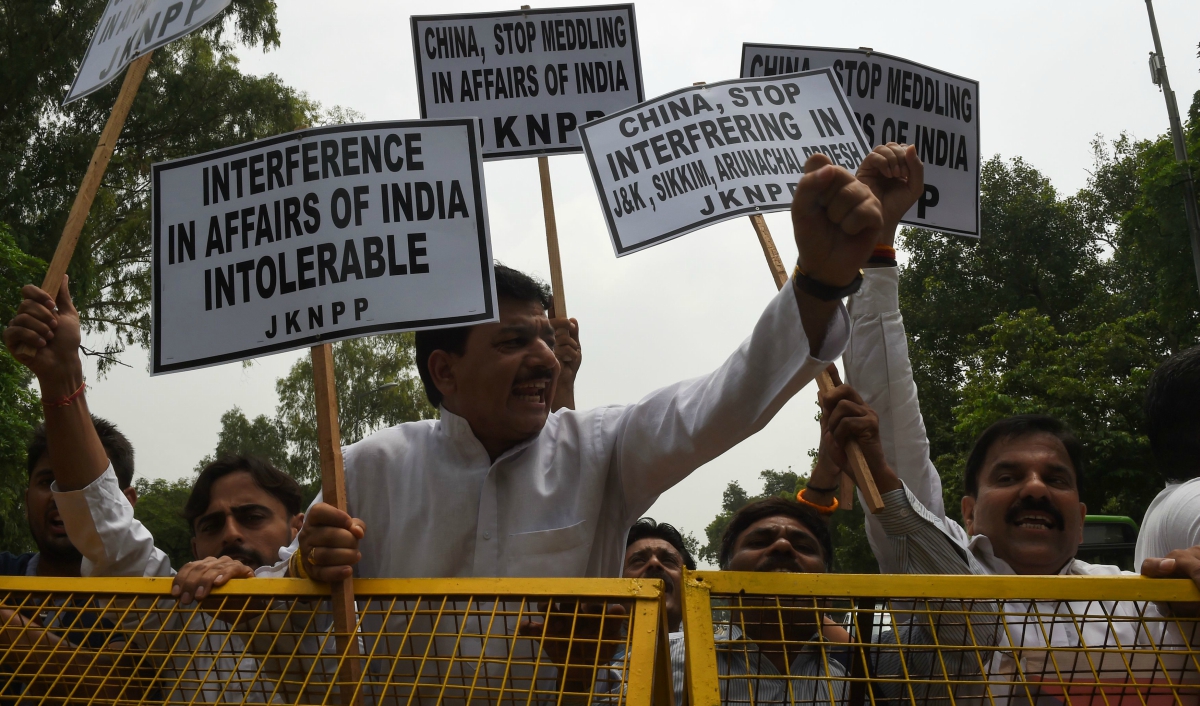 India's border dispute with China was the most serious incident between the two giants in decades. (Money Sharma/AFP/Getty Images)
China/India: A Tense Skirmish Along the Border
Anubhav Gupta, Assistant Director, Asia Society Policy Institute
This summer, as the world's attention focused on the North Korean nuclear crisis, Indian and Chinese border forces stood off against one another for 72 days in the Doklam area in the Himalayas in the most serious dispute between the two countries in decades.
Border incidents between China and India are hardly unusual — but the Doklam standoff was far from routine. It was the first time the two countries had confronted one another over a border dispute involving a third country — Bhutan — and the standoff was also characterized by more adversarial and threatening rhetoric than in the past. Doklam represented the low point in Sino-Indian relations in an era when Xi Jinping and [India Prime Minister] Narendra Modi have established nationalist governments, and the dispute raised tensions between two powers increasingly competing for influence in the region.  
Experts were pessimistic that a solution could be found quickly. But in advance of a BRICS summit in Xiamen, China, in early September — one that Prime Minister Modi had threatened to skip — the two sides agreed on August 28 to withdraw their troops from the border and end the standoff.
Nevertheless, the resolution of the Doklam crisis remains tenuous. China and India have different narratives of what the agreement entailed, and both sides have more than a thousand soldiers stationed not far from the disputed zone in case another incident occurs.
Neither China nor India wants or can afford a military confrontation. But the combination of deep mistrust and a real and combative race for influence and strategic leverage in the Indo-Pacific region will continue to raise the temperature between the two nuclear-armed-neighbors. The Doklam standoff took the world by surprise — but another incident would not be unexpected.
Learn More:
3 Questions on the China/India Border Dispute
---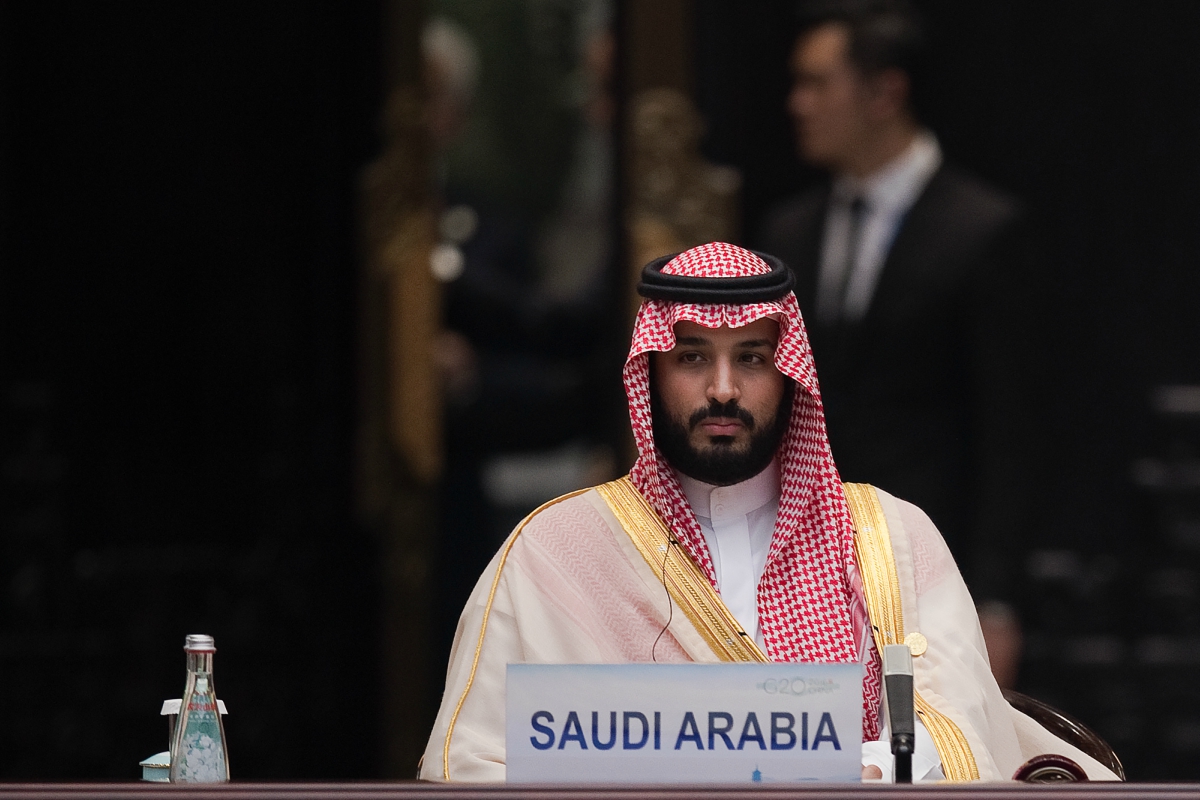 The 32-year-old Mohammed bin Salman has assumed de facto control of Saudi Arabia. (Nicolas Asfouri/Pool/Getty Images)
Saudi Arabia: A Youthful Prince Flexes His Muscles
Matt Schiavenza
The perennially sclerotic politics of Saudi Arabia jolted into life in 2017 with the continued emergence of Crown Prince Mohammed bin Salman, the son of King Salman and the Gulf state's de facto ruler. Press-savvy, sophisticated, and fluent in English, the 32-year-old bin Salman has presented himself as a reformer determined to modernize his famously conservative country. For the first time since the 1970s, cinemas and Western music are allowed in the kingdom, and an infamous law prohibiting women from driving is no longer on the books. Bin Salman launched an anti-corruption bid that, in November, resulted in the arrest of more than 200 prominent Saudi businessmen, including several cabinet ministers. He has stated that by 2030 his country will have weaned itself off of a dependence on oil exports.
The rise of Mohammed bin Salman has had repercussions beyond Saudi Arabia's borders. The country is engaged in a bitter proxy struggle with Iran in Yemen, Syria, and Lebanon, whose prime minister Saad Hariri announced his resignation during a mysterious sojourn in Saudi Arabia in November. This followed an incident earlier in the year in which Saudi Arabia spearheaded a multilateral blockade of neighboring Qatar in a bid to force the tiny Gulf state to sever ties with Tehran. 
The early returns for Saudi Arabia's newly assertive foreign policy haven't been great. Hariri rescinded his resignation as soon as he returned to Lebanon and remains prime minister today, while Qatar remains close with Iran. And in Yemen, Saudi Arabia's efforts to repel the Tehran-backed Houthi movement has led to a major humanitarian crisis. 
At 32, Mohammed bin Salman is poised to shape his country for decades. Whether his initiatives — domestic or international — deepen peace, prosperity, and liberty remain to be seen. But Saudi Arabia will never be the same.
---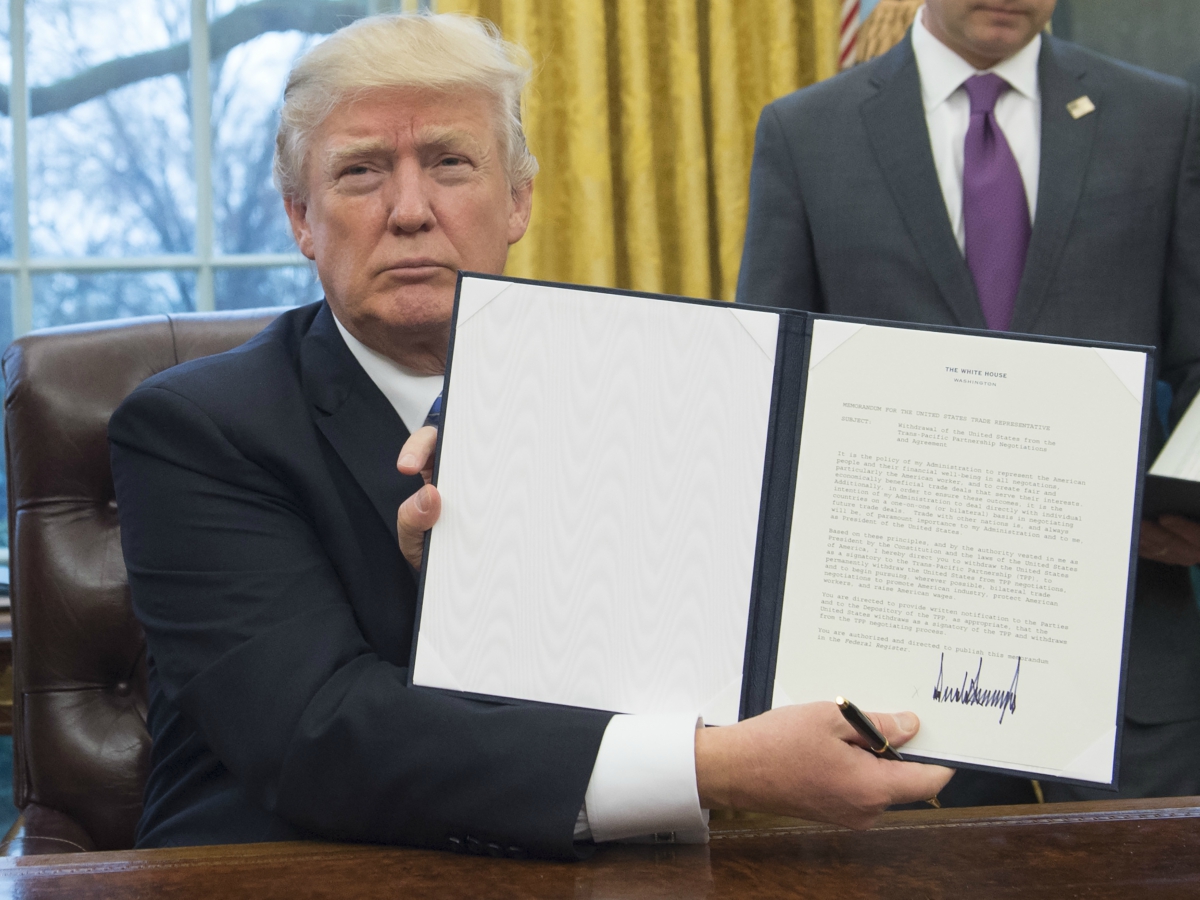 President Trump withdrew the U.S. from the Trans-Pacific Partnership on his third day in office. (Ron Sachs/Pool/Getty Images)
Eleven Members, Nine Lives: The TPP Lives On
Wendy Cutler, Vice President, Asia Society Policy Institute
In last year's Asia Year in Review, I observed that in 2016 the "the TPP dream died" with the election of Donald Trump amid a broader backlash against trade and globalization.
One year later, I find that I was too quick to forecast the demise of the TPP. Though U.S. withdrawal from the deal was a major priority for the Trump administration — one the president realized on his third day in office — this was by no means the nail in the coffin for this agreement.
Fortunately, and to the surprise of many, on November 11 the remaining 11 members agreed on TPP's "core elements" and are expected to work through the remaining issues and conclude the deal early next year — without the U.S. This is a welcome development for the region. In addition to bringing myriad trade benefits to its members, it will establish high standard trade rules in the region.
But this is a major setback for the United States. Removed from the TPP and more generally stepping back from its economic engagement in the region, the United States stands to lose in three important ways. First, U.S. firms, workers, farmers, and service providers will be at a serious competitive disadvantage, unable to partake in benefits of TPP-11 such as the nearly 18,000 tariff cuts that are part of the deal. Second, the U.S. will forego the opportunity to write the rules of the road for trade in Asia and beyond. This is particularly significant, and perhaps a little ironic, given the dramatic growth of digital trade, which the U.S. helped to advance through its leading technology and telecommunications companies. Finally, as others in the region build confidence in their ability to forge ahead without us, we may find it increasingly difficult to find trading partners willing to enter into bilateral trade negotiations.
2017 will be remembered as the year in which the Asia-Pacific forged ahead on economic integration without the United States. It may also be a year that the U.S. comes to regret.
Learn more:
The Big TPP Meeting in Chile, Explained
---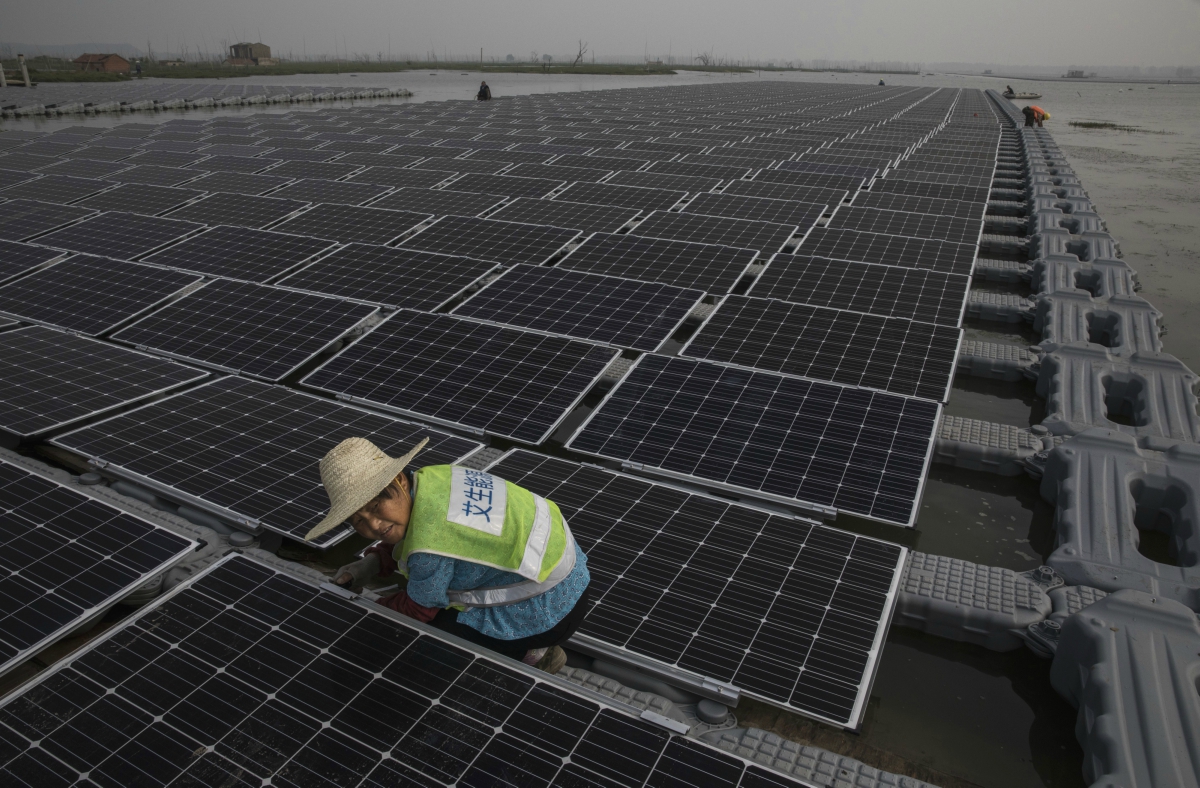 China has assumed a leadership position in the fight against climate change. (Kevin Frayer/Getty Images)
Climate Change: America Exits the Paris Accord
Jackson Ewing, Senior Advisor, Asian Sustainability, Asia Society Policy Institute
After campaign promises to roll back environmental regulation and extract the U.S. from international commitments, President Trump announced on June 1 that the United States would leave the most important climate change agreement of the 21st century. 
In a speech delivered that morning at the White House Rose Garden, Trump painted the Paris Agreement as unfair to the U.S. and unacceptably costly. He lamented the millions of jobs and trillions of dollars the accord would cost — claims that are heavily disputed — and said the U.S. might re-enter the agreement once it had been "renegotiated" to his administration's liking.
Leaving aside that withdrawing from the Paris Agreement will be neither quick nor straightforward and that renegotiating it is a non-starter, Trump's message to the world was clear: Do not count on U.S. national policy to address climate change — at least not on his watch.
The world has moved forward. China reconfirmed its climate commitments and worked more deliberately with partners in Europe, elsewhere in Asia, and with parties in America that are carrying on despite the shifting national position. China and California quickly signed new agreements on climate and clean energy in the wake of Trump's withdrawal, extending what is becoming an entrenched partnership. A bipartisan United States Climate Alliance of states committed to upholding Paris goals now covers more than 36 percent of the U.S. population and over $7 trillion in GDP. Companies from Apple to Google to Morgan Stanley to Royal DSM publicly support Paris principles.
American subnational actions to combat climate change were not created by the Trump withdrawal — but they are accelerating rapidly in response to it. As Asia's large emitters and most vulnerable countries work toward climate change solutions in 2018, they will look not to Washington for partnership and support but rather to those businesses and local governments that remain at the table.   
Learn more:
How California and China Can Fight Climate Change as Washington 'Falls Apart'
China Can Take Reins of Clean Energy Boom Should U.S. Falter