No Limits: Zao Wou-Ki
VIEW EVENT DETAILS

Please join us for a celebration of the Asia Society Museum fall 2016 exhibition No Limits: Zao Wou-Ki. This is an exclusive opportunity to view the exhibition before it opens to the public, with musical entertainment and fusion cuisine that bridges the East and West.
OPENING CELEBRATION OF NO LIMITS: ZAO WOU-KI
Honorary Chair — I.M. Pei
EXHIBITION PREVIEW AND RECEPTION
6:00 PM – 8:00 PM
CELEBRATION DINNER
Cocktails at 7:30 PM
Dinner at 8:00 PM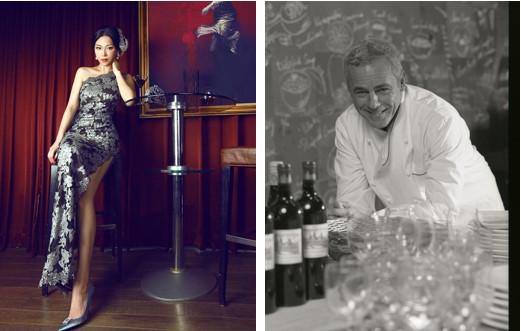 (Images from left to right)
Live jazz performance by the Teresa Lee band
Special dessert by chef David Bouley
Cocktail Attire
Asia Society Museum
725 Park Avenue at 70th Street
New York City                                                                                                    .
DINNER SUBSCRIBERS
Partner
Betsy Z. Cohen / Lulu C. Wang
Sponsors
Henrietta H. Fore
Stephanie and John Foster
Friends
Yung Hee Kim
Mr. Enzhao Liu and Ms. Tiantian Li
Denise and Andrew Saul
Event Details
6 - 8 p.m.
Asia Society 725 Park Avenue New York, NY 10021