Corporate Membership
Asia Society is pleased to partner with companies and organizations with corporate interest that are true stakeholders in the success and prosperity of Asia -- seeking to highlight and align their brands with Asia Society's mission, and provide a unique and meaningful outlet for education and leadership for their employees and executives.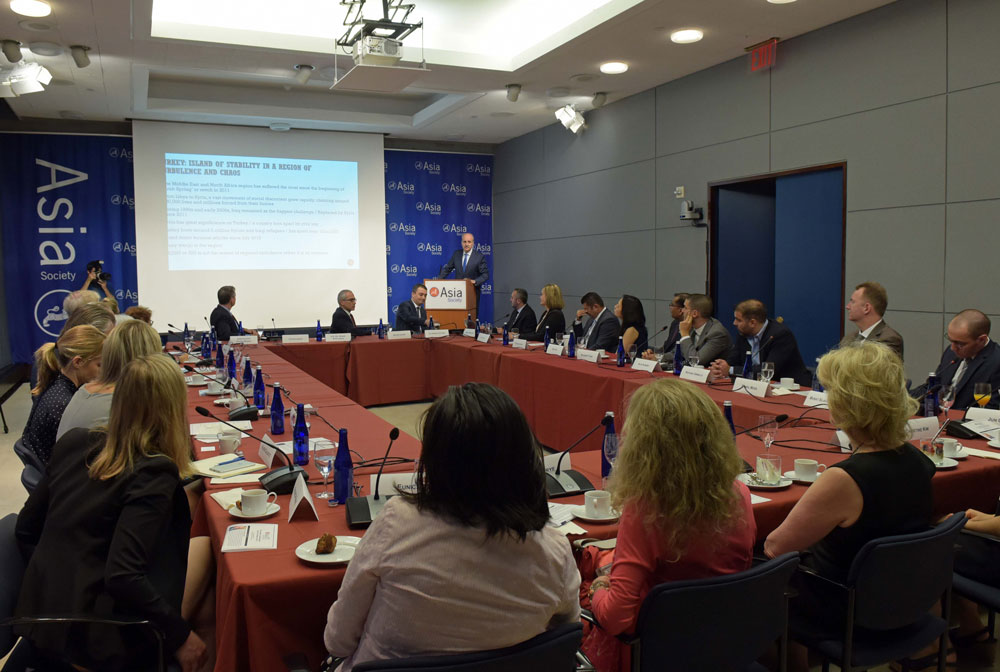 Asia Society's Corporate Partners participate in a private, off-the-record roundtable discussion with Dr. Numan Kurtulmuş, Deputy Prime Minister of Turkey, on September 6, 2016
Asia Society corporate members have the opportunity to engage in the following key ways:
Employee Engagement and Education Through Incredible Content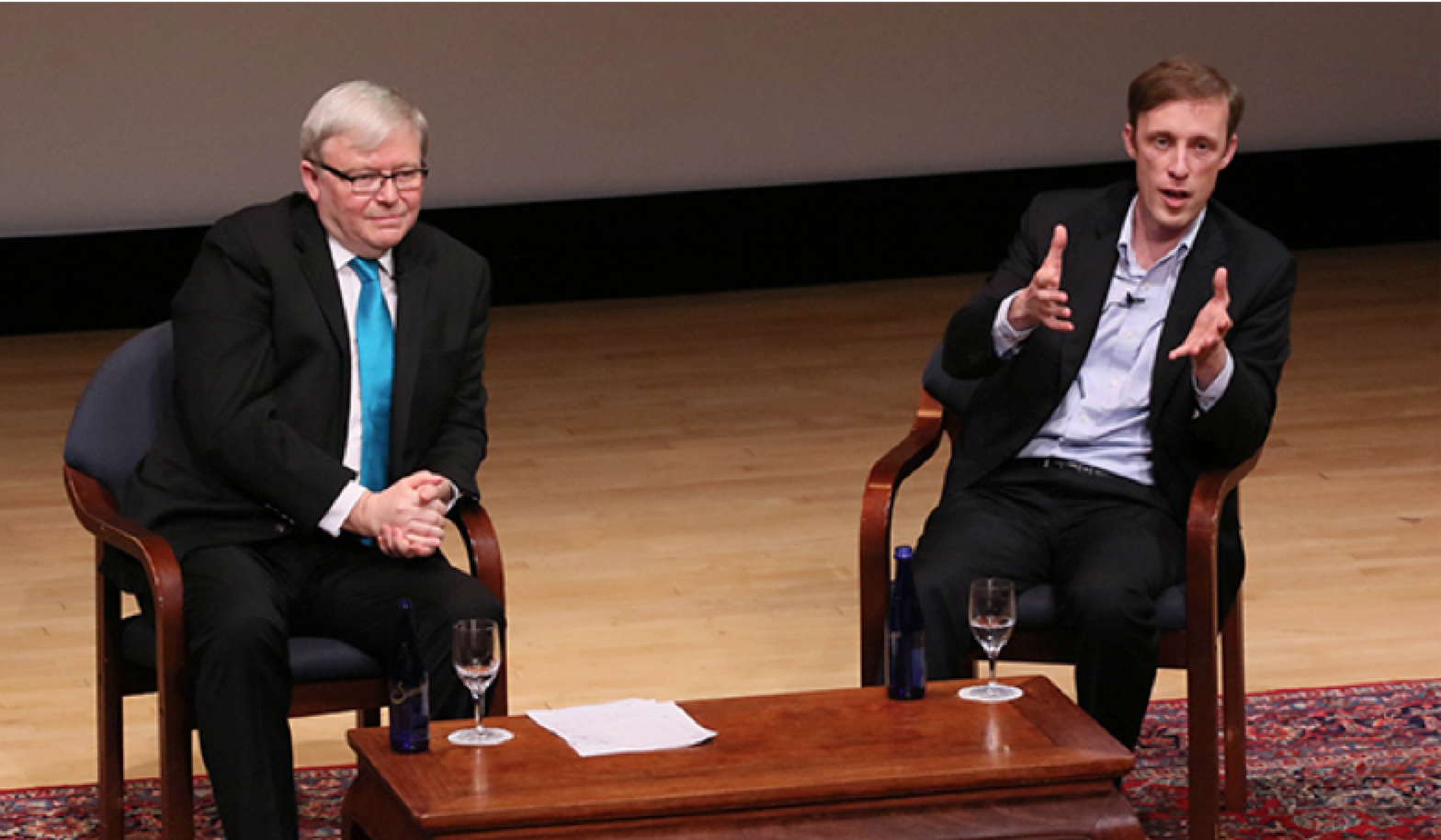 Jake Sullivan, top foreign policy advisor for Hillary Clinton's 2016 election campaign, discusses the future of U.S.-Asia relations with Kevin Rudd, President of the Asia Society Policy Institute.
Employees of our corporate members receive discounted tickets to all of our public programs, and they receive frequent invitations to special events, including our Salon Discussion Dinners that often occur after our public programs. Our public programs offer employees the chance to hear directly from Asian government leaders, business executives, and other thought influencers who are experts in the field of Asia.
In addition, employees of our corporate members receive free admission to the Asia Society Museum, which features several exhibitions each year of Asian contemporary and traditional art, and discounted tickets for our music and dance performances, films, and author programs that spotlight incredible talent from and issues in Asia.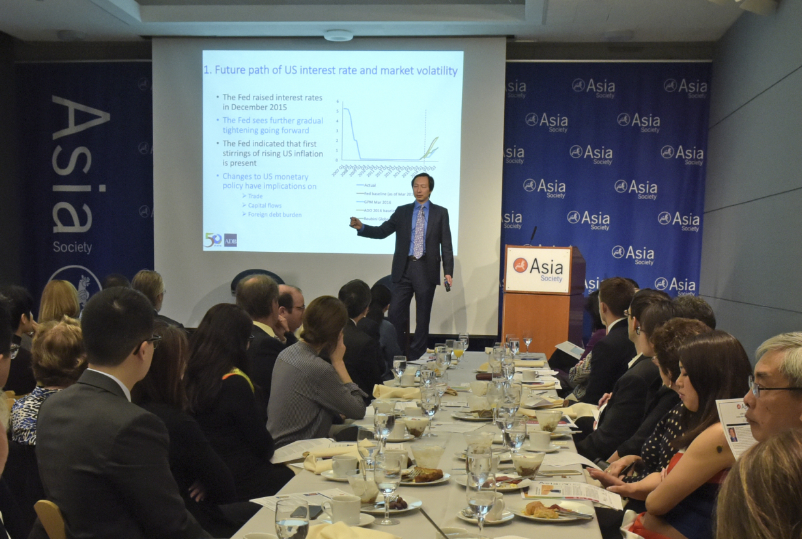 Asia Society's Corporate Partners enjoy a presentation and luncheon discussion with the Chief Economist of the Asian Development Bank, Shang-Jin Wei.
Leadership Opportunities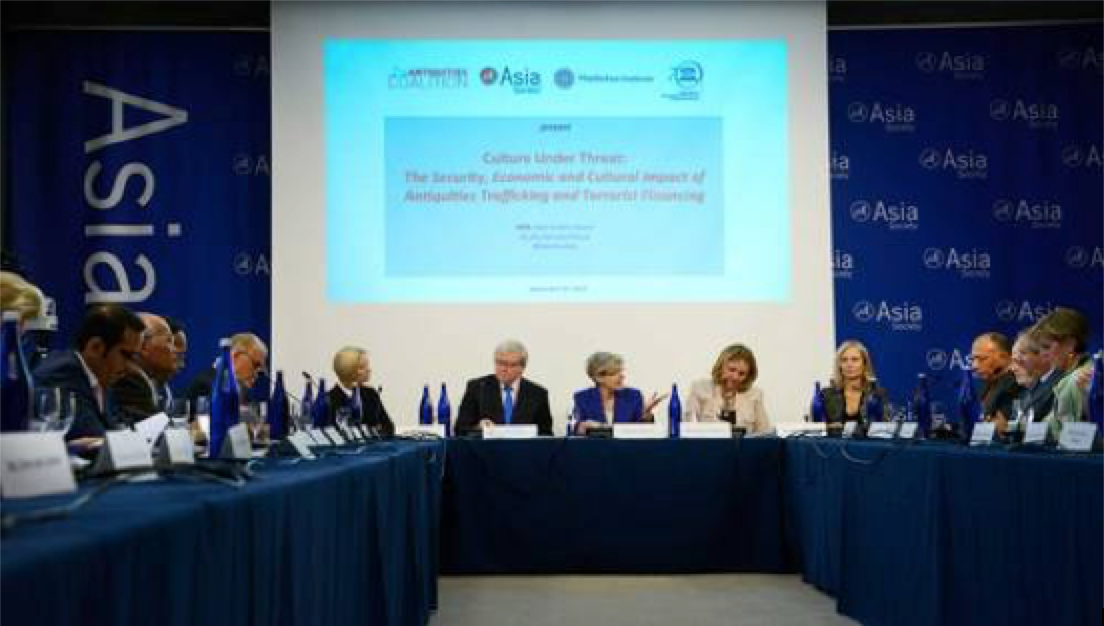 Asia Society corporate members participate in a high level briefing with the foreign ministers of Iran, Egypt, and Jordan to discuss ways to eliminate the trafficking of antiquities by ISIS.
Executives from Asia Society's corporate members at the Corporate Partner level are invited to join the Asia Society Business Council, where they will have the opportunity to engage with peers and potential clients, sharing their company's thought leadership on issues that the Business Council discusses and engages on. Corporate Partners also receive a seat on our Asia Society Global Talent Initiatives Council, providing the opportunity to engage on human capital issues related to the effective management of Asian-Pacific American and Asia talent.
Additionally, our Corporate Partners are welcome to work with Asia Society on programs that highlight issues of interest to them, and are invited to feature their executives as panelists or other participants in our public programs.
Access to Experts and Networking
Asia Society corporate members will have engagement opportunities at our events with Asia Society experts and leadership, including a group of Trustees who represent some of the most connected and engaged business, cultural, philanthropic, and civil society-connected men and women globally. Asia Society events also provide meaningful and diverse networking opportunities for our corporate members, whether with peers or potential clients. Corporate Partners and Global Corporate Leaders are also welcome to invite Asia Society leadership to speak at their own corporate events.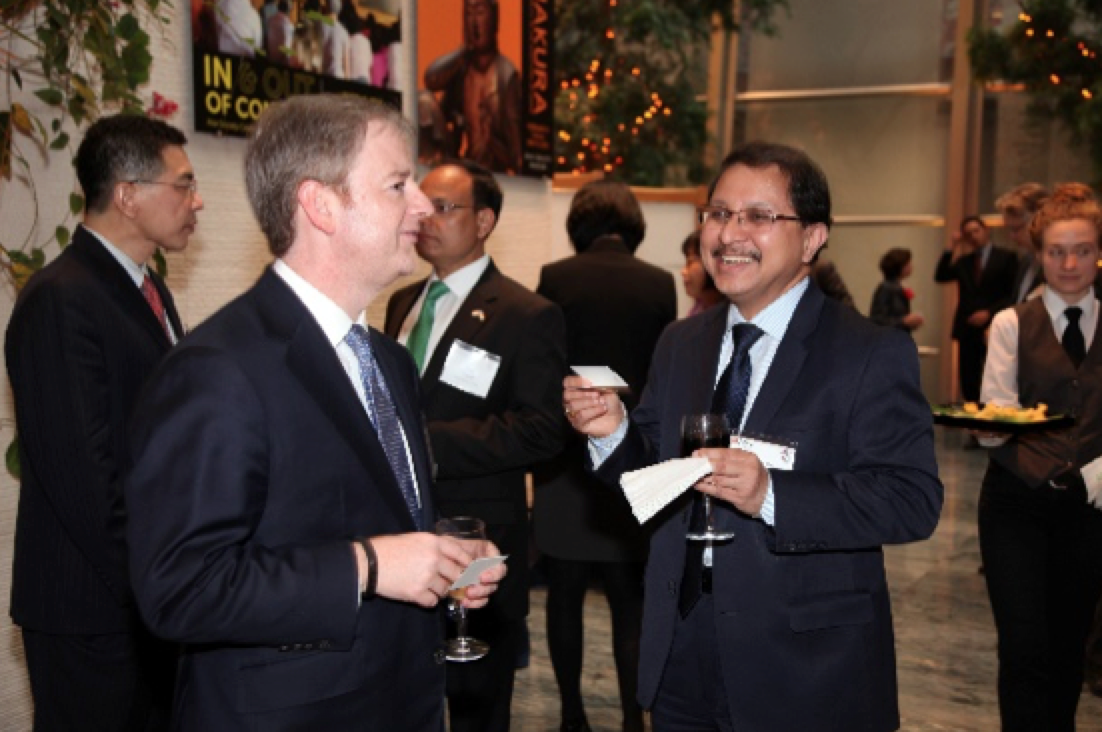 Executives of Asia Society Corporate Partners engage in conversation at Asia Society's semiannual Corporate Members Networking Night.
Right of First Refusal on Sponsorship Opportunities
Corporate members receive the first option of sponsoring Asia Society programs and events, from the entire series of our "Beyond the Headlines" and "Business of Asia" effort, to our monthly First Friday celebrations that invite hundreds of community members into Asia Society to enjoy the Museum, entertainment, and food and drink specials.
Brand Awareness
As a corporate member, your company name and logo will be visible on the AsiaSociety.org website and through numerous printed publications.
Hospitality Benefits
Asia Society corporate member employees are all invited to enjoy 10% off of their purchases at the Asia Society Garden Court Café and AsiaStore in-store purchases. Additionally, corporate members are able to receive 25% off of any Asia Society space rentals for private corporate events (space availability permitting).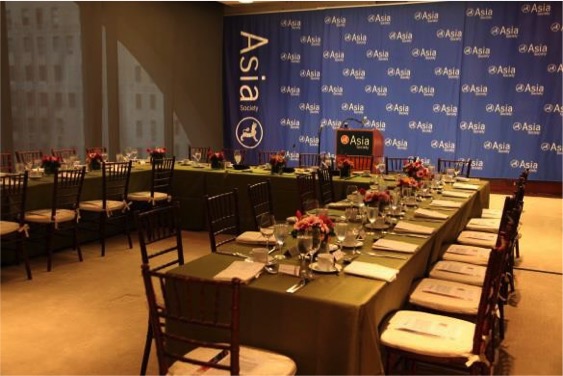 Asia Society is pleased to offer rental discounts to our Corporate Partners in our top floor Rose and Luce Conference Halls, our main floor Garden Court Cafe, and our Auditorium for corporate meetings, dinners, and other events.
We are delighted to welcome new Corporate Partners to Asia Society. For more information on becoming a corporate member, please contact Erik Hyman at 212-327-9273 or EHyman@AsiaSociety.org.