AsiaStore's Design Showcase Celebrates Singapore's Multiculturalism
A special retail showcase at Asia Society and AsiaStore.org features products from a select group of Singapore designers, celebrating their artistic visions and providing a glimpse into the vibrancy and multiculturalism of Singapore.
Co-presented by AsiaStore at Asia Society and the Singapore Tourism Board, and now on view through the end of July, 'Singapore Design Now' reflects the country's unique position at the nexus of robust exchange among diverse cultures through history. 
Featured products reflect the designers' interpretation of Singapore's rich culture and heritage and are inspired by their experiences of Singapore. Hand-picked by each designer, each item is evocative of Singapore's evolving creative and design scenes. 
Featured designers include: 
---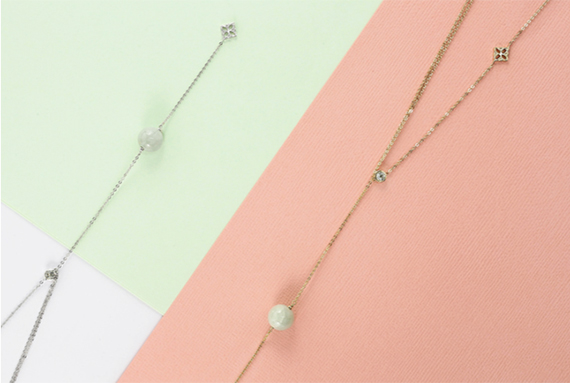 Choo Yilin
Jewelry designer Yilin Choo works with jadeite and semi-precious stones, woven with intricate metalwork detailing, creating heritage-inspired, modern designs. 
Read our interview with the designer here.
 
---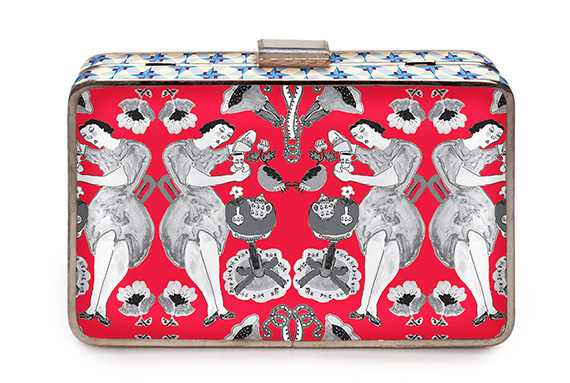 SIUJIE: ONLEWO x LING WU
Singapore designers Ling Ling Goh and Mike Tay collaborated to create the capsule collection Siu Jie. For this collaboration, five original Onlewo prints depicting the architecture, culture, people, and flora and fauna of Singapore are used to wrap Ling Wu's compact clutches. 
---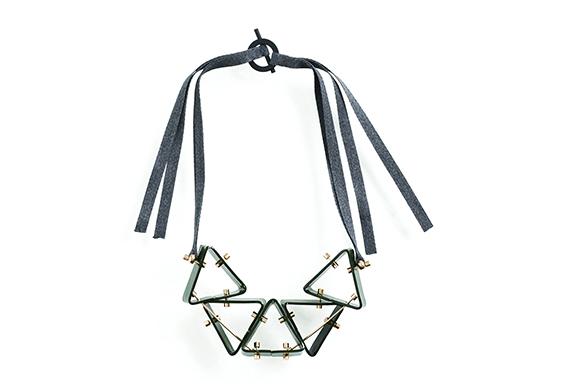 IN GOOD COMPANY
IN GOOD COMPANY's necklaces are modern, geometric compositions utilizing custom ceramic balls and recycled metal hardware, and strung together by matte satin ribbons. 
---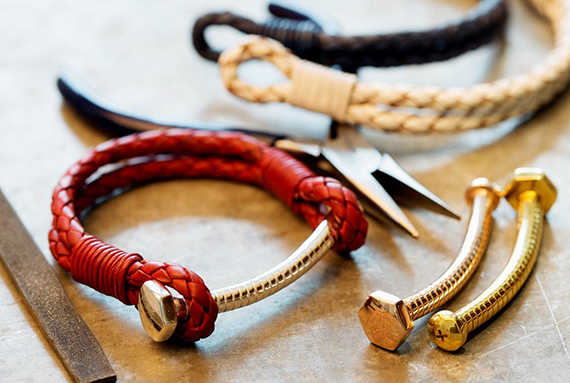 Carrie K.
The Carrie K. collections feature designs that challenge traditional notions of what makes something precious and desired, celebrating the beauty of imperfection. 
Read our interview with the designer here.
---
Supermama
Designer, educator, and entrepreneur Edwin Low is the creative mind behind the Singapore-based gallery Supermama, offering porcelain giftware that represents Singapore icons and contemporary culture.
Read our interview with the designer here.
---
Binary Style
The Singapore-based twins Santhi and Sari Tunas use scarves as a medium to narrate everything Singaporean, capturing both the known and the lesser-known from various locales.
Read our interview with the designer here.
---
Singapore Design Now is part of the Singapore Season, a collaboration between Asia Society and the Singapore Tourism Board showcasing the rich diversity of epicurean, fashion, and retail experiences of this unique Asian destination. The season complements the Asia Society Museum exhibition Secrets of the Sea: A Tang Shipwreck and Early Trade in Asia, co-organized by Asia Society and the Asian Civilisations Museum, Singapore, and on view to the public through June 4, 2017.
The season also features special menu offerings at Asia Society's Garden Court Café by Singaporean Chef Malcolm Lee. Chef Lee's Singapore restaurant Candlenut is the world's first and only Michelin-starred restaurant serving Peranakan cuisine, blending Malay and Chinese influences with a modern twist.
Learn more about the designers and shop online at AsiaStore.org. Connect using #SingaporeDesignNow on Instagram @AsiaStoreNY and on Facebook @AsiaStore.AsiaSociety.