Interview: Introducing Singapore's Design Identity to the World
AsiaStore is excited to announce an exciting collaboration with the Singapore Tourism Board in an initiative called Singapore Design Now. The design showcase brings a select group of Singaporean designers to share the vibrancy and multiculturalism of Singapore at AsiaStore. The pieces selected reflect the country's unique position at the nexus of robust exchange among diverse cultures through history. Featured products reflect the designers' interpretation of Singapore's rich culture and heritage and are inspired by their experiences.
AsiaStore spoke to Edwin Low, co-owner of Supermama, a group of gallery shops based in Singapore where he and his wife Mei Ling collect, create, and curate all the objects. Supermama works closely with many local design and art studios in Singapore in addition to traditional craft facilities in Japan to produce meaningful "omiyage/ お土産 "  — or contemporary giftware — that represents modern Singaporean culture.
Read the full interview below:
The interior of Supermama's flagship location in Singapore. (Image courtesy of Supermama)
How does Supermama fit into the regional design community?
Being an industrial designer myself, it is natural that the shop places a certain emphasis on the adoption design in our offerings. We work very closely with the local designers to produce objects that tell aspects of our culture. To date, we have also worked with more than 80 different local designers.
What do you hope to contribute to the local design scene?
I came across a lot of outstanding work (in fashion, product, branding design, etc.) that local designers had done for international labels/ markets. However, these designers and agencies were never quite known locally. I wanted Supermama to be a place where the public can be introduced to our own talented designers and design agencies through the collections we created with them.
What do you think is the general sentiment of Singaporeans towards local design?
Singaporeans are a pragmatic lot. We apply the concept of "value for money" to almost everything. As such, getting locals to buy good design is really tough as it is impossible to measure or define what is a good design, or the differences that make good design. So for Supermama, a large part of what we do in our shop is design education.
There is a recent increase in awareness on the local design scene but I still find that there are a lot of room for us to grow in terms of design adoption from our businesses right down to our daily lives.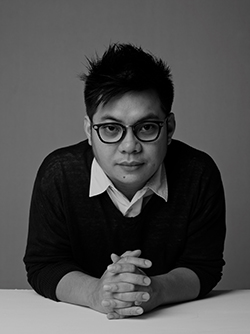 Supermama co-founder Edwin Low
What more could be done to help nurture and promote local design?
I think both the public (DesignSingapore Council, Singapore Tourism Board, etc.) and private (SFIC, The Design Society) agencies are already doing a lot to help nurture and promote design. We could not have done anything more — it takes time to see results. Sometimes we want immediate feedback or results from policies implemented, but it is never gonna happen. Everything takes time.
How do you foresee the design scene in Singapore in the next 5-10 years?
One of the strengths of local designers lies in our ability to innovate and react. I think it is innate in our make-up and training as a designer in Singapore. We are always aware of the affairs (economic, security, sustainability, ecology, etc.) around Southeast Asia and we are never satisfied with a single final solution. This adds value to the role of designers — especially in a non-design-related field. I believe that there will be a huge demand for such a role as designers can bring to the table different perspectives, approaches and solutions to complex issues.
What was the vision you had for Supermama? And how has it evolved and grown over the last five years?
Supermama was an opportunity for my wife and me to take a year off our work for the family. Without any retail background, we expected the business to fold within a year. So, for the first 1-2 years of the business, there was no agenda, no vision, other than simply presenting what we think are good and well-made objects to our customers. I am an industrial designer and I take particular interest in well-made objects.

It happened in the third year when we produced the first 'Singapore Icons' series that we realized that we are filling a gap — there is a "material culture void" in Singapore. We usually associate Singapore with the gardens, food,  and a dynamic mix of cultures; however, if you look at the souvenirs segment (or if you care enough to ask what should your international friends and visitors bring home as a memento), it is sorely underdeveloped. I think it is one sector that we are lagging behind in terms of standards of design and visual identity. I hope to change that.
What are some really interesting products/brands carried at Supermama that our readers should know about?
The list is ever-changing. In Supermama stores, the products can be categorized into 3 groups — Supermama labels, local Singaporean labels, and international labels (mainly from Japan). We are still very much known for our collaborative works with the Japanese makers. This year we are going to launch a collection of porcelain dishes based on Singapore architecture, a collection of cast iron little vases that acts as a paperweight and a new label called Vanda, focusing on creating fine stationery.
In December 2016, we will also launch the very first collaboration with the popular film franchise Star Wars. The porcelain collection which comprises of six different designs will feature classic Star Wars characters with the familiar Peranakan tiles pattern. A total of 300 units per design will be produced worldwide and it is only available in Singapore.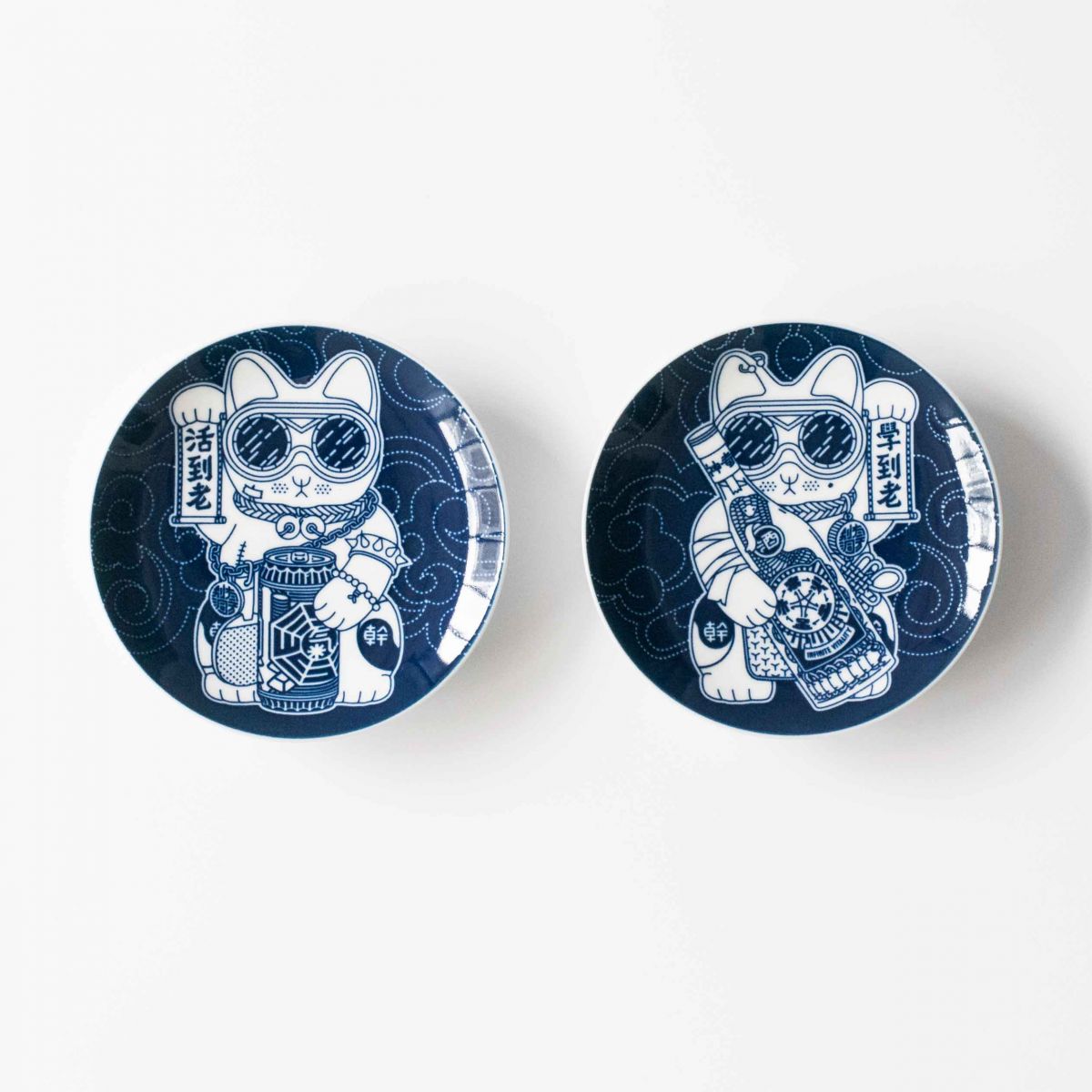 The 'Jalan Besar Gangster Kitties' plate set
How do the designs featured at Supermama help to tell the Singapore story to a global audience?
I grew up in my grandma's pig farm and having been through and seen how Singapore progressed from a kampung to a developed city, it will be a pity if much of our rich heritage and stories were not told. In a way, Supermama is not exactly a souvenir retailing business. For local Singapore designers, I think it is necessary to tell the rich Singapore story in a very intentional way. The souvenir object should always be a starting point for conversation. This can be illustrated through one of our most popular souvenir design — the One Singapore porcelain piece.
Slated for an update in 2017, the One Singapore porcelain piece will feature 100 icons of Singapore. It serves as a great introduction to Singapore as a multi-faceted society. Beyond having the piece crafted in Japan, we also took the time to research and created a publication to go along with it. The accompanying publication features rare archival images (obtained with assistance from the National Archives of Singapore) which highlight the progress of Singapore since our independence.
How do you feel as a Singaporean brand competing in the global arena?
We do not strive to compete, rather, we seek to work together with other brands with different expertise to bring added values to our audience — in Singapore and globally. We need to recognize our strengths (our adaptability towards change) and weaknesses (our production limitation) and be brutally honest with ourselves. That way, we are always on a look out for complementing entities to tap each other's capabilities move together to make things better.
What makes Singaporean culture unique to you?
I remembered showing one collection of our works in a design fair when a top Japanese designer gave a comment when he saw our designs — "This is so Japanese but this is so not Japanese!" I think this is the uniqueness of our culture — it is the beautiful amalgamation of borrowed cultures.