A Story of Light: Hon Chi-fun |光的故事:韓志勳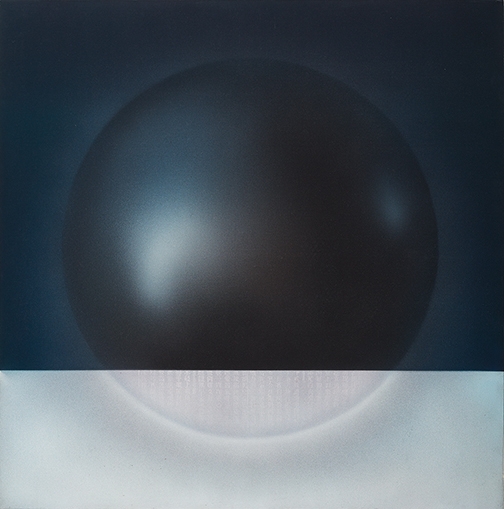 Asia Society Hong Kong is honored to present A Story of Light, an exhibition of the groundbreaking Hong Kong artist Hon Chi-fun (b. 1922). As a postal inspector by trade, Hon is a self-taught artist who rose to prominence in the 1960s with his radical artistic experiments that combined international influences as a response to Hong Kong's multi-cultural context. A Story of Light re-contextualizes the evolution of Hon Chi-fun's practice by contrasting his continual fascination with light as both a material and subject with his deployment of various media and cultural influences. The exhibition presents over thirty artworks spanning four decades of his trailblazing practices in painting, printmaking, and photography.

Through considering the different ways Hon focuses on light in his work, one can discern his desire to resist being labelled or historicized. While Hon was undoubtedly informed by various dominant art movements, including Abstract Expressionism, Pop Art, and the New Ink Movement in Hong Kong, he created a visual language that uniquely expresses his multicultural influences and evolving viewpoints spanning multiple geographies and time periods. His diverse oeuvre, developed over years of experimentation and travel, addresses questions of cultural identity through a radical approach to materials and the use of new artistic techniques. For Hon, to be a Hong Kong artist is to remain porous and question boundaries between cultures, mediums, and within the self.
A Story of Light: Hon Chi-fun is co-curated by Katherine Don and Kaitlin Chan. This exhibition is made possible by the Hong Kong Arts Development Council, with Michelle Art as our Art Logistics Partner, and Art Map as our Media Partner. Additional support is provided by Burger Collection Hong Kong, Bloomberg, Elman Family, Jean Ho, Désirée and Hans Michael Jebsen, Janet Nathanail and William Flanz, Wellington and Virginia Yee, KPMG, and an anonymous donor.

Supported by:


Art Logistics Partner:

Media Partner:


亞洲協會香港中心榮幸呈獻香港藝術家韓志勳(生於1922)個展《光的故事》。原任職於郵局,韓志勳在藝術創作上無師自通,並憑其前衛的藝術手法於1960年代開始受藝壇注目。 透過審視韓志勳對光線作為素材和創作主體的興趣,並與其媒介和文化的運用做對比,《光的故事》重新闡述了韓志勳藝術手法的演變 。是次展覽將展覽逾三十件橫跨他四十年藝術生涯的作品,涵蓋了他在繪畫,版畫和攝影方面開拓性的創作。

檢視韓志勳在作品中處理光線的各種手法,可了解他拒絕被標籤或定型的決心。韓氏雖明顯受不同的主流藝術風格影響,包括抽象表現主義、普普藝術及香港的新水墨運動,但他成功創造出一套獨特的視覺語言,表達豐富多變的觀點和靈感,涵蓋不同的地域和時段。韓氏將多年來對藝術創作的實驗及旅遊體驗淬煉成豐富的作品,透過對素材採取顛覆性的處理手法,加上不斷發掘嶄新的藝術技法,透徹地探討文化身份議題。對韓志勳而言,香港藝術家的身份,讓他可游走於不同的文化和創作媒介之間,對當中的界線,甚至對自我的規限,作出質疑和探詢。

《光的故事:韓志勳》由唐凱琳和陳嘉賢共同策劃。鳴謝香港藝術發展局的支持,此展覽由Michelle Art 作為是次藝術物流夥伙伴,及藝術地圖作為是次媒體合作伙伴。並感謝Burger Collection Hong Kong、Bloomberg、Elman家族、何晶潔、捷成漢伉儷、Janet Nathanail和William Flanz、Wellington和Virginia Yee、KPMG與無名氏提供支持。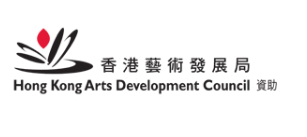 藝術物流夥伙伴:

媒體合作伙伴:

About the Artist 關於藝術家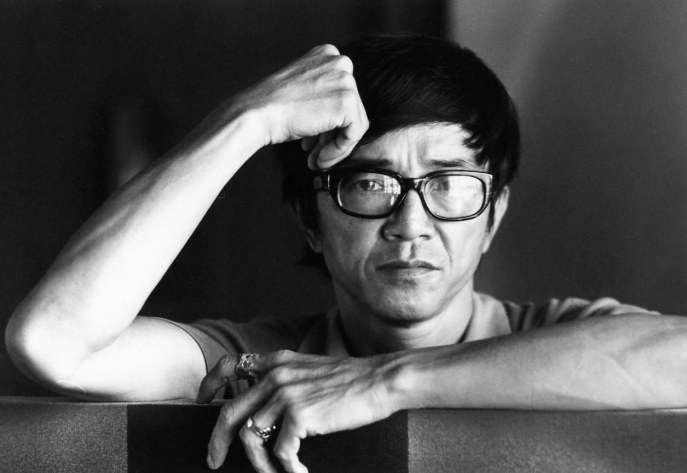 Hon Chi-fun (b. 1922, Hong Kong) is one of Hong Kong's most groundbreaking visual artists, best known for his abstract paintings and silkscreen prints that layer various international influences onto the expressive motif of the circle. A self-taught artist, Hon joined Hong Kong's Modern Literature and Art Association in 1958 and later in 1964 co-founded the pioneering artistic collective the Circle Art Group. He was the first in Hong Kong to receive a fellowship grant from the John D. Rockefeller III Fund (now Asian Cultural Council) in 1969. He has been the recipient of solo exhibitions at City University of Hong Kong Gallery (2007), the Hong Kong Museum of Art (2005), and the University Museum and Art Gallery of the University of Hong Kong (1988). In 2013, he received the Medal of Honor from the Hong Kong SAR Government in recognition of his outstanding artistic achievements and in 2017 was named an Asia Arts Game Changer Awards honoree by Asia Society Hong Kong Center.

韓志勳(1922年生於香港)自學而成,是香港最具代表性的視覺藝術家之一,曾於1964年聯合創辦現代藝術先軀組織──中元畫會。他曾於香港城市大學畫廊(2007)、香港藝術館(2005)以及香港大學美術博物館(1988)等舉辦個展。韓氏為香港首位獲取洛克菲勒三世基金會(現為亞洲文化協會)獎助金的藝術家;及後於2013年獲香港特別行政區政府頒發榮譽勳章,表揚其卓越藝術成就;更於2017年獲得亞洲協會香港中心頒發「亞洲藝術創變者大獎」。
Visitor Information 參觀展覽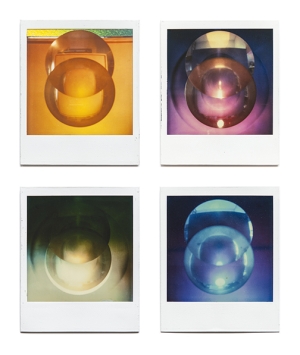 March 12 2019 – June 9, 2019
Free Admission

Location
Chantal Miller Gallery, Asia Society Hong Kong Center
The Hong Kong Jockey Club Former Explosives Magazine
9 Justice Drive Admiralty, Hong Kong
Opening Hours
Tuesday - Sunday: 11am - 6pm
Last Thursday of every month: 11am - 8pm
Closed on Mondays
Art Week Period
March 25 – 31, 2019: 10am - 8pm
Last admission 30 minutes before closing
2019年3月12日至2019年6月9日

免費參觀
展覽場地
亞洲協會香港中心 麥禮賢夫人藝術館
香港賽馬會復修軍火庫
香港金鐘正義道9號
開放時間
星期二至星期日: 上午11時至下午6時
每月最後一個星期四:上午11時至晚上8時
逢星期一休館

藝術週特別營業時間
3月25至31日:上午10時至晚上8時
最後入場 閉館前30分鐘
Gallery Guided Tours 展覽導賞團

Our art docent tours provide additional insights into the life of the Hong Kong artist Hon Chi-fun and shed light on the curatorial themes of the exhibition. Tours last approximately forty five minutes and are provided free of charge. The tour includes both A Story of Light: Hon Chi-fun and Yukaloo by James Turrell. For group or student tours, please send an email to ExhibitionsHK@asiasociety.org at least one month in advance to request an appointment.
We welcome Asia Society members and the public to join us one art-ful weekend! 
Saturday | 2:30pm (In English) | 3:30pm (In Cantonese)
Sunday | 2:30pm (In English) | 3:30pm (In Cantonese)
Mandarin language tours can be arranged upon request.

Curator-Led Tours

March 16, 2019 | 2:30pm (In English)
Kaitlin Chan, Assistant Curator

April 20, 2019 | 2:30pm (In English)
Kaitlin Chan, Assistant Curator

June 8, 2019 | 2:30pm (In English)
Kaitlin Chan, Assistant Curator
Tours are open to the public. No registration is required.
逢星期六 | 下午2時半 (英語) | 下午3時半 (粵語)
逢星期日 | 下午2時半 (英語) | 下午3時半 (粵語)
策展人現場導賞

2019年3月16日|下午2時半 (英語)
陳嘉賢 助理策展人

2019年4月20日|下午2時半 (英語)
陳嘉賢 助理策展人
2019年6月8日|下午2時半 (英語)
陳嘉賢 助理策展人
展覽導賞團歡迎公眾人士參加,毋須登記。