Why Japan Must 'Change the Minds of a Million Teachers'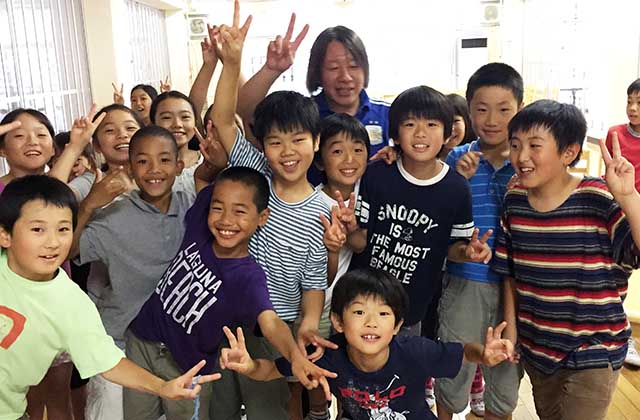 Students at a primary school in Japan. (Center for Global Education/Asia Society)
Kan Suzuki holds professorships in the Graduate School of Public Policy at The University of Tokyo and the Graduate School of Media and Governance at Keio University. He is ministerial aide, chief policy officer to the Ministry of Education, Culture, Sports, Science, and Technology, and a former Japanese state minister of education. On December 8 at Asia Society in New York, he joined a panel discussing the newly released results from the 2015 round of PISA testing. After the panel, Suzuki spoke with Asia Blog about how Japan is working to ready its students for a rapidly changing world.
How has Japan's education system evolved to prepare all of its students for success in work and life in the 21st century?
Japan's Ministry of Education is currently developing new national curriculum to be implemented in 2020. The ministry is likewise reforming its common standards and university entrance exam.
To prepare for these changes, Japan is introducing English language classes earlier in primary school and deepening its teaching of English at the junior high school level. In high school, we're implementing integrative history and geography courses, as well as a new course on public citizenship and courses on science inquiry and social science inquiry.
Integrative history and geography will help students build an understanding of the world by diving deeper into modern history and geography in context, rather than the broad survey courses that have been taught in the past.
The new public citizenship course teaches students about conflict management and resolution and global understanding. And the new social inquiry and social science inquiry courses develop in students the ability to analyze and understand complex details of structures and systems around the world.
All of these courses include 21st-century skills development such as critical thinking, creativity, and problem-solving. They also focus largely on active learning and project-based learning, and our students will graduate with the ability to learn from and understand the world in a way that wasn't possible before these changes.
What are some of the unique challenges Japan has faced in this process?
The biggest challenge is changing the mindset of teachers. They are very good at what they do, but traditional teaching methods require students to learn through rote memorization.
It's a big process to change that mindset and provide teachers with the supports they need to do so. We have a million teachers in Japan, so we have to change the minds of a million teachers. I'm currently traveling all over the country and focused on encouraging active learning for those teachers.
Around the world, many politicians are finding success by appealing to nationalism and disillusionment with globalization. Do you think this is complicating globally minded education, and if so, how? Do you see global competence education as a counterforce to this?
2016 has become a very important year for global citizenship education, particularly in light of the results of recent political campaigns, including the presidential election in the U.S. and Brexit movement of the U.K.
It's an important topic throughout the world, and we must share the importance of global citizenship, cooperation, and openness across borders.
Fortunately, in Japan, we don't have the same problem that we're seeing elsewhere around the world. Even our most conservative politicians understand the importance of globalization and global collaboration. Japan, as a small island nation, relies on global trade to obtain all of the resources our country needs.
Does Japan have any plans to further incorporate global competence education into its curriculum?
Japanese students are good learners — they learn subject matter well and show respect, dignity, and celebrate diversity. But they hesitate when asked to communicate ideas or take action, so we are focusing on increasing their self-efficacy and confidence levels. Students need more experiences and fieldwork to understand the world, which is why we're emphasizing project-based learning in our revised curriculum. Traditional education is not enough to build global understanding in students.
What we have to do is create a new atmosphere — both in schools and in teacher training programs — that emphasizes practical learning that builds global citizenship.
We must give students around the world the opportunity to gain experiences on a global level through project-based learning and collaborative learning. More and more schools across Japan have been working to create global partnerships to help facilitate this for our students.
Another reason why Japanese people are so interested in the world is they will host high-profile international sporting events beginning with the Rugby World Cup in 2019 and the Tokyo Olympics in 2020.