Interview: Open Society Foundations Director on Challenges That Could 'Derail' Myanmar's Reform Process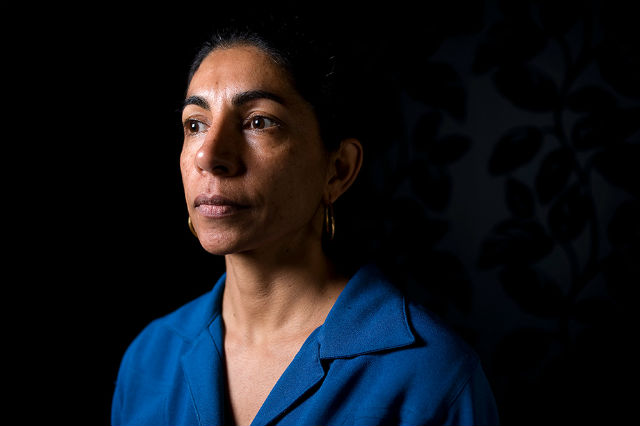 Binaifer Nowrojee. (Andrew Testa/Panos Pictures)

Since 2009, Asia Society Policy Institute's Myanmar Initiative has sought to strengthen relations between Myanmar and other countries and to support Myanmar's transition to democracy. Learn more
Open Society Foundations (OSF), founded by investor and philanthropist George Soros, is a grant-making network that aims to build "vibrant and tolerant societies whose governments are accountable and open to the participation of all people." OSF has worked in Myanmar since 1994 through the Burma Project, which is dedicated to "increasing international awareness of conditions in Burma and helping the country make a successful transition from a closed to an open society."
As the regional director for Asia, Binaifer Nowrojee is responsible for the strategic direction, operational support, and advocacy for the Open Society Foundations (OSF's) work in Asia. She spoke with Asia Blog via email in advance of Soros' recent discussion at Asia Society in New York.
You are the regional director for OSF's work in Asia. Could you give us a brief overview of the work you oversee in the region?
Open Society's long history of engagement in Asia historically consisted of somewhat uneven responses to perceived opportunities in this vast and diverse region. To address this, OSF created the Asia Pacific Regional Office in 2014 in order to bring a more strategic approach to our work, to build collaborative approaches on cross-border issues, and to introduce a learning component in order to catalyze more reflection by our Asia teams about how we can better our impact in the region.
In a region so large and fragmented, we are not striving to devise an overall comprehensive strategy for the whole continent. Rather, our priorities are defined from the ground up, with in-country teams led by people from the country as much as possible. Our brief stretches from Mongolia to India. The thematic areas of work that we cover depend on the needs in each country and can include justice, press freedom, natural resource governance, minority rights, women's rights, fiscal governance, public health and education among other issues.
Through the Burma Project, OSF has been working in Myanmar since 1994. What do you consider to be major milestones from the last 20 years?
The foundation for change was laid in 1988 when a nationwide uprising against military rule, though brutally crushed, put Burma on the international conscience while igniting a pathway towards a more open society inside the country. Other milestones include the fall of Intelligence Chief General Khin Nyunt in 2004, which created more space for civil society; the monk-led "Saffron revolution" against economic injustice in 2007; and the devastation of Cyclone Nargis in 2008, which demonstrated the unpopularity and ineptitude of the regime while expanding the role of civil society to promote change.
For over two decades OSF has supported local organizations, civil society networks, and minority populations with small, flexible grants throughout the country and in exile, helped develop independent media and access to information, and provided scholarships for Burmese students and mid-career professionals. Since Burma officially changed course in 2010-11, our network of grantees have emerged in all quarters from the government to the internally displaced camps on the country's peripheries, to push and expand a reform agenda.
What challenges and opportunities can Myanmar expect as a country transitioning to an open society?
The challenges are enormous, and include a corrupt and entrenched military, a crony-based economy, a deeply flawed constitution, low-capacity human resources, long neglected health and education systems, and continued ethnic and religious tensions fueled by extreme nationalism that could derail the whole reform process — just to name a few.
The opportunities are also plentiful: for every challenge there are brave, committed Burmese from all walks of life who are unafraid to continue the now decades-long struggle for freedom in every way they can, particularly through new tools offered by the internet revolution. Continued vigilance by the international community is also important to keep the spotlight on the democratic reform process.
Myanmar's parliamentary elections this fall are highly anticipated, with all political parties contesting the election for the first time in 25 years. What are the key elements for a successful election process?
Key elements for what we would call a "successful" process are one that is inclusive, transparent and accountable. Effectively speaking, the 2015 elections are fundamentally undemocratic because of the flawed 2008 Constitution that guarantees 25 percent of seats for serving military officers and bars opposition leader Aung San Suu Kyi from running for president.
Meanwhile the state has revoked temporary identity cards and stripped voting rights from nearly one million Rohingya Muslims and many ethnic nationalities, while continued fighting between the Burmese army and ethnic minorities will deter or prevent voting in some ethnic border areas. The Union Election Commission is made up of former military officers and many freedoms brought on by recent reforms — including that of the media — are increasingly being curtailed.
Because of all these constraints, it would be a tragic disservice to the Burmese people and thwart real change if the international community were to lower its standards to give the country "a pass" because of "Burma fatigue."
---
Video: Open Society Foundations founder George Soros in discussion with Orville Schell at Asia Society in New York on April 29, 2015. (58 min., 4 sec.)