India and APEC: Charting a Path to Membership
In this video from the July 20, 2015, launch event, Senior Fellow at the Peterson Institute for International Economics Fred Bergsten, Senior Fellow at the Council on Foreign Relations Alyssa Ayres, and MasterCard President and CEO Ajay Banga explain some of the impediments to India joining and what can be done to help its prospects. (4 min., 44 sec.) Watch the complete video from the event.
India's economy is only partly integrated into the global economy, particularly regional trade arrangements in a dynamic Asia-Pacific. The emergence of regional trade agreements such as the Trans Pacific Partnership (TPP) threatens to further distance India from the global supply chains critical to Prime Minister Modi's "Make in India" initiative. India's entry into the Asia-Pacific Economic Cooperation forum (APEC), which accounts for nearly 60 percent of global GDP, would provide a pathway for greater integration into the region's economy. It would also ensure that trade remains a unifying force in the region, where competing trade regimes are straining ties.
With this in mind, ASPI is convening a high-level, international task force to develop a strategy for India's membership in the Asia-Pacific Economic Cooperation (APEC) forum. The project will develop the case for India's membership in APEC, identify the benefits and obstacles to it, and seek to generate support for India's membership in India and among APEC members. The task force will include members from India, the United States, and key APEC member economies from Asia. ASPI will share a report of the task force with the Government of India, APEC member economies, and business communities in all those economies in early 2016. The Confederation of Indian Industry is partnering with ASPI on this initiative.


Task Force Members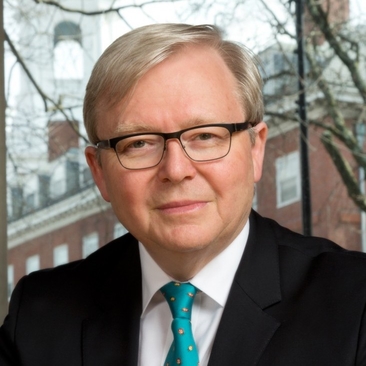 The Hon. Kevin Rudd (chair) is President of the Asia Society Policy Institute. He served as Australia's 26th Prime Minister and as Foreign Minister. As Chair of the Independent Commission on Multilateralism, Mr. Rudd is leading a review of the UN system. He is a Distinguished Fellow at Chatham House in London, a Distinguished Statesman with the Center for Strategic and International Studies in Washington, and a Distinguished Fellow at the Paulson Institute in Chicago. He is proficient in Mandarin Chinese, serves as a Visiting Professor at Tsinghua University in Beijing, and co-chairs the China Global Affairs Council of the World Economic Forum.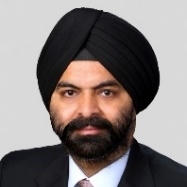 Ajay Banga (co-chair) is President and Chief Executive Officer of MasterCard and a member of its board of directors. He serves as a member of President Obama's Advisory Committee for Trade Policy and Negotiations. He chairs the U.S.-India Business Council and serves on the U.S.-India CEO Forum. Prior to MasterCard, he was Chief Executive Officer of Citigroup Asia Pacific. He is a graduate of Delhi University and the Indian Institute of Management, Ahmedabad.
Amb. Shyam Saran (co-chair) was Foreign Secretary of India from 2004 to 2006 and currently serves as Chairman for the Research and Information System for Developing Countries (RIS), a think tank specializing in studies on economic and trade issues. He has served as Ambassador of India to Myanmar, Indonesia, and Nepal as well as High Commissioner to Mauritius. After his retirement from the Indian Foreign Service, he was appointed Prime Minister Manmohan Singh's Special Envoy for Indo-U.S. civil nuclear issues and later as Special Envoy and Chief Negotiator on Climate Change.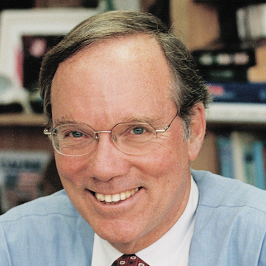 Fred Bergsten is Senior Fellow and Director Emeritus at the Peterson Institute for International Economics, of which he was Founding Director from 1981 through 2012. He is a member of the U.S. President's Advisory Committee on Trade Policy and Negotiations and Co-Chairman of the Private Sector Advisory Group to the United States–India Trade Policy Forum, which comprises the trade ministers of those two countries. Dr. Bergsten was Assistant Secretary for International Affairs at the U.S. Treasury during 1977 to 1981. He also served as Undersecretary for Monetary Affairs between 1980 and 1981 and as Chairman of the Eminent Persons Group of the Asia-Pacific Economic Cooperation forum from 1993 to 1995.
Kurt M. Campbell is Chairman and CEO of The Asia Group, Chairman of Center for a New American Security (CNAS), and a director of Standard Chartered Bank. From 2009 to 2013, he was U.S. Assistant Secretary of State for East Asian and Pacific Affairs. He also previously served as U.S. Deputy Assistant Secretary of Defense for Asia at the Pentagon, as a director on the National Security Council staff, and as Deputy Special Counselor to the President for the North American Free Trade Agreement. Dr. Campbell was formerly CEO of CNAS and Director of the Aspen Strategy Group. He has served as Senior Vice President and Kissinger Chair at CSIS, as well as an associate professor at Harvard's Kennedy School of Government.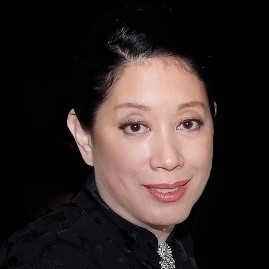 Doris Magsaysay Ho is Chief Executive Officer of the Magsaysay Group of Companies, which is involved in shipping, logistics, human resources, marine travel, and tourism. She is also President and CEO of Magsaysay Transport & Logistics Group, the shipping arm of the Magsaysay Group of Companies. Ms. Ho is the 2015 Chair of the APEC Business Advisory Council. She was recognized as the Global Filipino Executive of the Year at the Asia CEO Awards in 2012 and has received numerous other honors. She is currently a trustee of the Asia Society.
Takatoshi Ito is a professor at the School of International and Public Affairs at Columbia University. He has previously taught at the University of Minnesota, Hitotsubashi University, and the University of Tokyo. He has also held visiting professor positions at Harvard University, Stanford University, Columbia Business School, and the University of Malaya. Dr. Ito served as Senior Advisor in the Research Department at the International Monetary Fund and as Deputy Vice Minister for International Affairs at the Ministry of Finance of Japan, and a member of the Prime Minister's Council on Economic and Fiscal Policy. The Government of Japan awarded Dr. Ito the National Medal with Purple Ribbon in June 2011 for his academic achievements.
Sung-Hwan Kim is currently serving as Chairman of the Gangwon Art and Culture Foundation and as a visiting professor at the Graduate School of International Studies at Seoul National University. He served as Minister of Foreign Affairs and Trade of the Republic of Korea from 2010 to 2013. He was appointed as a member of the UN Secretary-General's High-Level Panel of Eminent Persons on the Post-2015 Development Agenda in July 2010. After retiring from the Korean Foreign Service, he was Chair of the Institute for Global Social Responsibility at Seoul National University for two years until March 2015. He is currently a member of the Preparatory Committee for the 2018 Winter Olympics in Pyeongchang.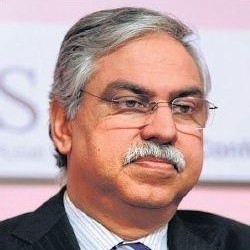 Sunil Kant Munjal is Joint Managing Director of Hero MotoCorp Ltd. and Chairman of Hero Corporate Service Ltd. He is currently a member of the Indian Prime Minister's Council on Trade and Industry. Mr. Munjal served as President of the Confederation of Indian Industry from 2004 to 2005. In addition to leading several organizations dedicated to health, education, and the arts, Mr. Munjal is an Advisory Board Member of the UK India Business Council and a member of the Board of Governors of IIT, Ropar in Punjab. He is also Chairman of the Board of Governors of Punjab Technical University.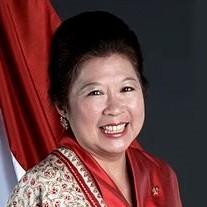 Mari Elka Pangestu was Indonesia's first Minister of Tourism and Creative Economy from 2011 to 2014. From 2004 to 2011, she served as Indonesia's Minister of Trade, representing Indonesia in multilateral, regional, and bilateral trade negotiations, coordinating the developing countries bloc (G33) in the WTO, and playing a leadership role in ASEAN during Indonesia's year as chair. She is currently Professor of International Economics at the University of Indonesia. She is also a member of the board of directors of the Center for Strategic and International Studies in Jakarta. She obtained both her bachelor's and master's degrees in economics from the Australian National University and a Ph.D. in economics from the University of California, Davis.