Kevin Rudd and Ajay Banga: It's Time for India to Join APEC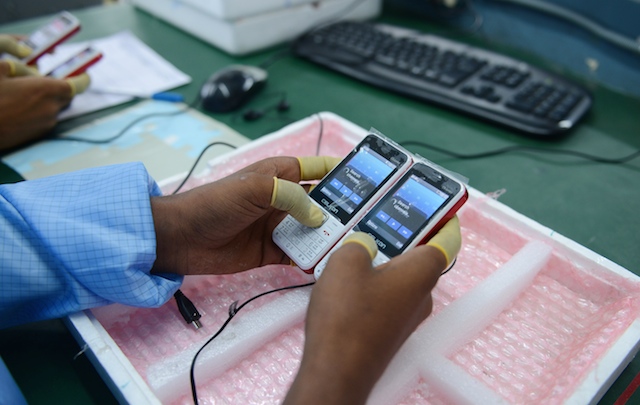 An Indian technician checks mobile phones at the Chinese Celkon Manufacturing plant at Medchal Mandal in the Rangareddy district on the outskirts of Hyderabad on June 26, 2015. (Noah Seelam/AFP/Getty Images)

The "India and APEC: Charting a Path to Membership" initiative  launches on July 20 at Asia Society in New York.
In an op-ed published today in the Wall Street Journal Asia, Asia Society Policy Institute President Kevin Rudd and MasterCard President and CEO Ajay Banga make the case for Indian membership in the Asia-Pacific Economic Cooperation (APEC) forum.
"The fact is that India remains outside the mainstream of global trade," Rudd and Banga write. "APEC membership is a low-risk, high-reward pathway for India to participate more fully in the Asia-Pacific and global trading system." They point out that joining APEC would prepare India for future participation in regional trade agreements such as the proposed Trans-Pacific Partnership (TPP), ensuring that India does not get locked out of global value chains and commercial flows.
Rudd and Banga note that because APEC has now ended its moratorium on new membership and key member economies have officially welcomed India's interest in joining, the "opportunity has never been greater to integrate such a vital country into the emerging economic institutions of the 21st century."