Of Ghosts, Samurai and War: A Series of Classic Japanese Film
March 4-19, 2016
Asia Society and Museum
725 Park Avenue
New York, NY 10021
In a history spanning more than 100 years, Japanese cinema has produced some of the most admired films that continue to enrich the world cinema discourse. Masterpieces by such greats as Akira Kurosawa, Kenji Mizoguchi, and Kaneto Shindo have proved their enduring influence on filmmaking and film appreciation.
The six films included in the series are set during Japan's Middle Ages (from the 12th to 17th centuries) and produced during the Japanese golden age of cinema in the 1950s and 1960s — a time when Japan's memory of war was still vivid. Using a variety of narrative and visual techniques, these filmmakers present a humanist approach to understanding life during war: from the struggle for power, to the quest for justice, or even the mere fight for survival. These films also represent the best of Japanese cinema for their visual designs, color schemes, music, narrative strategies and performance styles.
Asia Society has partnered with The Japan Foundation Library (indisputably one of the most important archives of Japanese films) and Janus Films to uncover rarely screened 35mm film gems for a pristine and essential viewing experience.
Tickets: $8 members; $10 students/seniors; $12 nonmembers
All films in Japanese with English subtitles. Click on individual programs for tickets and more information.
---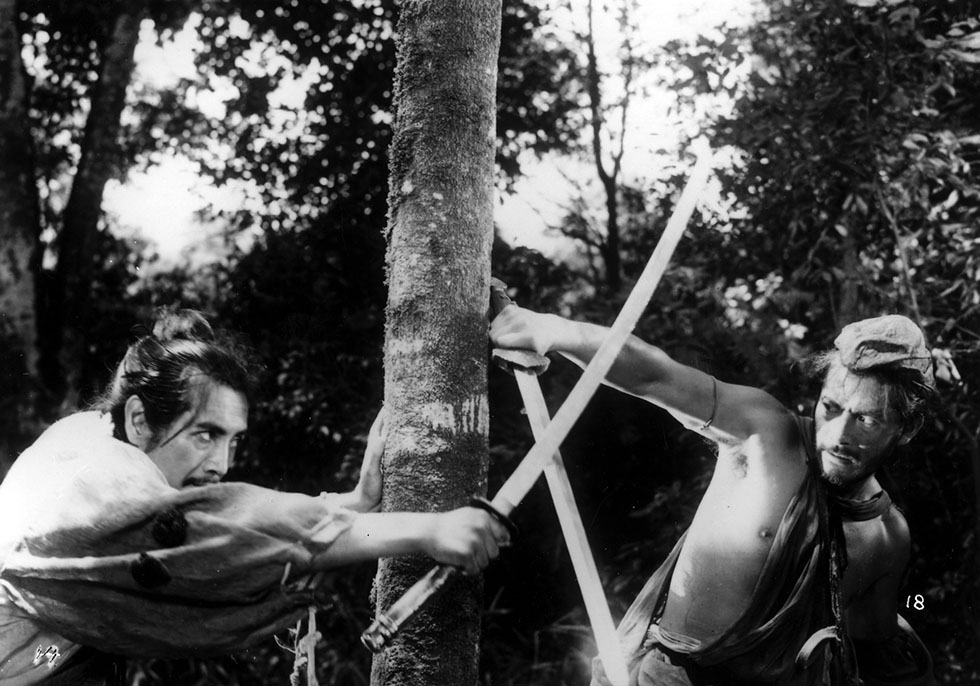 Rashomon
Dir. by Akira Kurosawa
1950. 88 min. 35 mm. B&W.
Friday, March 4, 2016, 6:30 pm
Brimming with action while examining the validity of justice and the elusive nature of "truth," Rashomon not only demonstrates the highest achievement of cinematic art but also a philosophical quest. Set in the 12th century, the film centers around four contradictory perspectives of one incident — the rape of an aristocratic woman and the murder of her husband.
Tales Of The Taira Clan (Shin Heike Monogatari)
Dir. by Kenji Mizoguchi
1955. 108 min. 16 mm. Color.
Saturday, March 5, 2016, 5:00 pm
 This lavish, sweeping, historical epic is set at the end of the 12th century, when a long period of peace was disrupted by several wars for control of Japan. The film is centered around Kiyomori Taira (Raizo Ichikawa), an ambitious warrior who fights alongside other members of his clan to overcome the Minamoto clan and their bid for power. Epic action and emotional potency are equally relevant in the themes of class, injustice and family legacies which run throughout the film.
---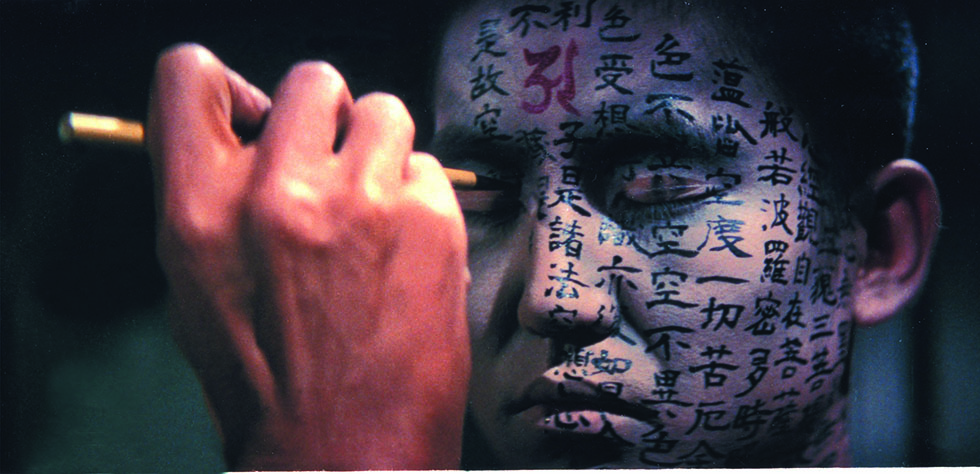 Kwaidan
Dir. by Masaki Kobayashi
1965. 161 min. 35 mm. Color.
Sunday, March 6, 2016, 4:00 pm
Masaki Kobayashi's rapturously stylized quartet of ghost stories flawlessly creates supernatural worlds wherein each of its four protagonists grow increasingly distant from the confines of reality. With colorfully surreal sets and luminous cinematography, these haunting tales of demonic comeuppance and spiritual trials are meticulously crafted and existentially frightening.
---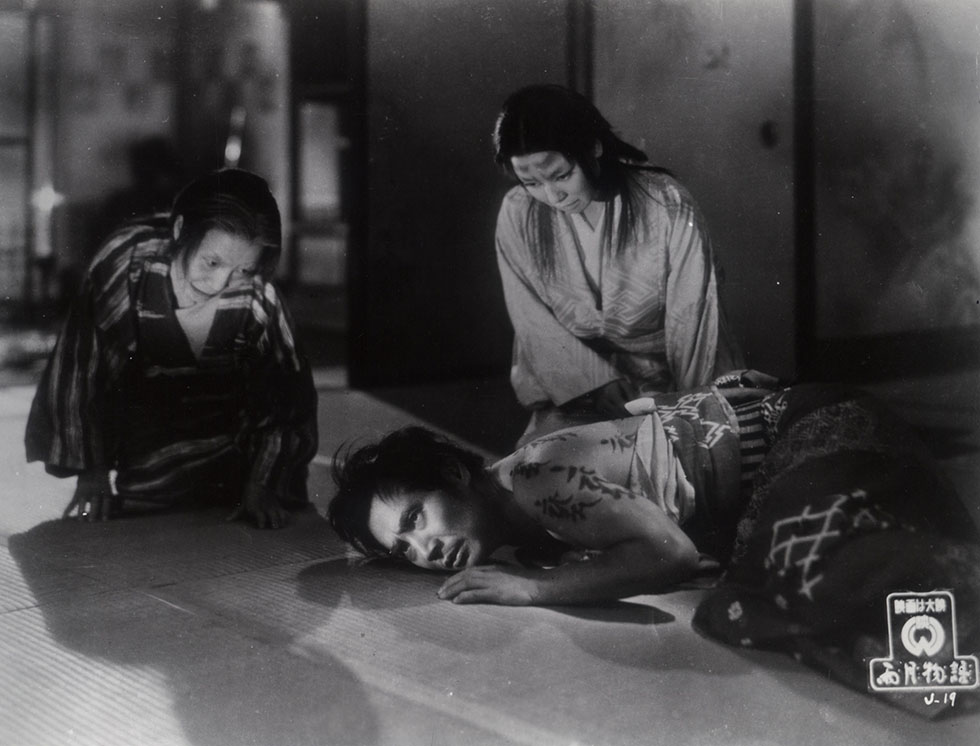 Ugetsu (Ugetsu monogatari)
Dir. by Kenji Mizoguchi
1953. 97 min. 35 mm. B&W.
Friday, March 11, 2016, 6:30 pm
Ugetsu is a ghost tale like no other, telling the story of two brothers, one consumed by greed, the other by envy. In an era when armies savage the land, the brothers risk their families and lives to pursue their obsessions, actively defying rulings of the time.
---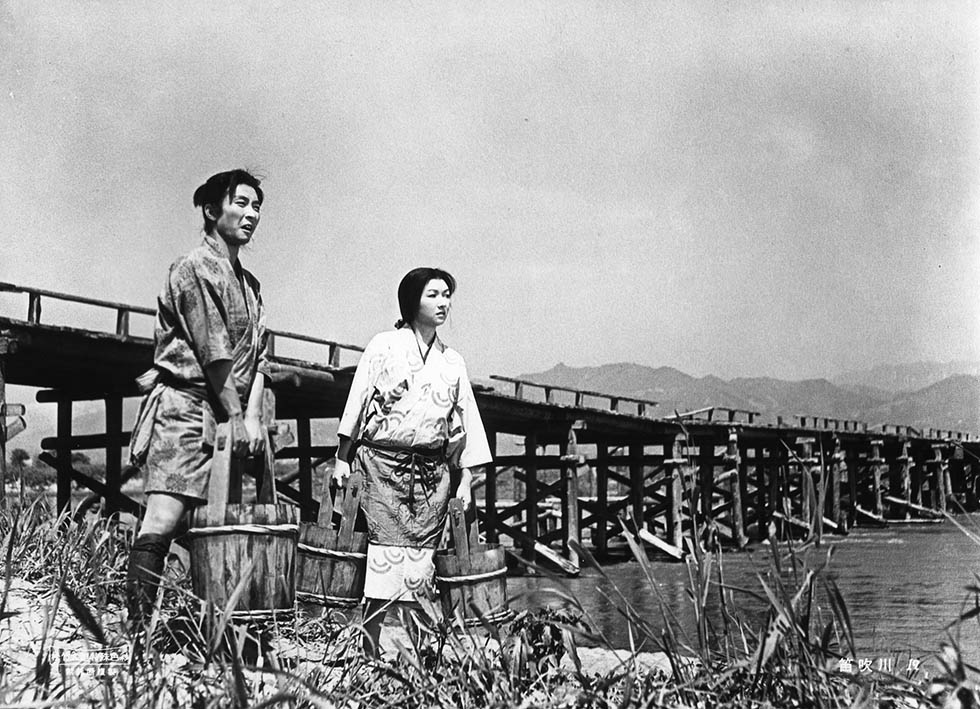 Fuefuki River (Fuefuki-gawa)
Dir. by Keisuke Kinoshita
1960. 123 min. 35 mm. B&W with color.
Friday, March 18, 2016, 6:30 pm
Audaciously adapted from Shichiro Fukazawa's historical novel, the story chronicles five generations of a poor farmer's family living on the bank of Fuefuki River near Mt. Fuji. Their modest hope of raising a family peacefully is continuously crushed as male family members are taken to war one by one, falling to the mercy of the powerful samurai.
---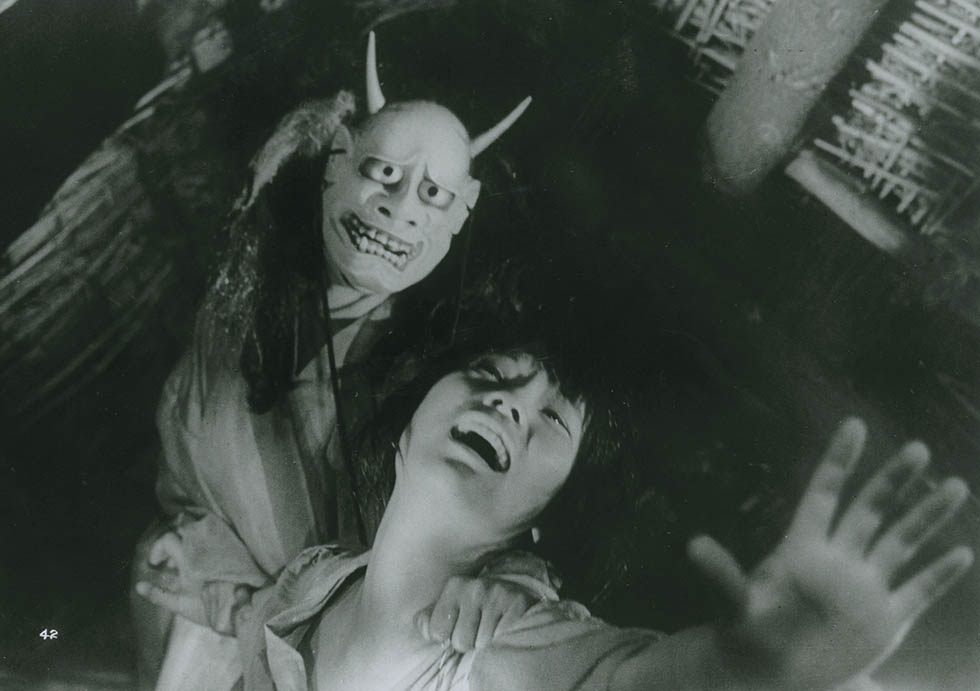 Onibaba
Dir. by Kaneto Shindo
1964. 103 min. 35 mm. B&W.
Saturday, March 19, 2016, 5:00 pm
Deep within the wind-swept marshes of war-torn medieval Japan, an impoverished mother and her daughter-in-law eke out a lonely, desperate existence by murdering lost samurai and selling their belongings for grain. When a bedraggled neighbor returns from the skirmishes, lust, jealousy, and rage threaten to destroy the trio's tenuous existence until an ominous demon mask ultimately seals their horrifying fate.
Presented with support from The Japan Foundation
This film series is curated by Kyoko Hirano.
Special Thanks: The Japan Foundation, especially Miki Hotta and Kanako Shiraskai; Janus Films, especially Brian Belovarac; Kadokawa Pictures; Shochiku, Co. Ltd.
Of Ghosts, Samurai and War: A Series of Classic Japanese Film is held in conjunction with the exhibition Kamakura: Realism and Spirituality in the Sculpture of Japan, on view at Asia Society Museum from February 9 to May 8, 2016.