Symposium — The Progressive Genealogy: Art and Culture in Modern India
VIEW EVENT DETAILS
At midnight on August 15, 1947, the subcontinent declared its freedom from British rule. India was born. Out of this period of socio-political upheaval arose a new art for the new nation. The Progressive Artists' Group (PAG) was seminal to this moment of aesthetic ferment. Founded in Bombay in the immediate aftermath of Independence, the group aspired to give Indian modernity a secular visual form. Scheduled to accompany The Progressive Revolution: Modern Art for a New India, Asia Society Museum's exhibition about the PAG, this symposium will provide a broader scope beginning with a discussion of the artists in the exhibition, and explore the idea of the "progressive" in visual culture, science, and industry of early independent India. What was the progressive, modern nation's relationship with tradition? Are "modern" and "progressive" interchangeable terms? Where does "secularism" stand in the exchange between the two? The symposium will also trace the group's continuing relevance within the socio-political landscape of India today.
An interdisciplinary collaboration between Asia Society and Columbia University, this event will include artists, curators, historians, sociologists, and cultural theorists.
---
Co-organized by Zehra Jumabhoy and Boon Hui Tan, Asia Society Museum, New York; and Vishakha Desai and Gauri Viswanathan, Columbia University, New York.
The organizers acknowledge the support of Aicon Gallery and Shumita and Arani Bose/ Plus 91 Foundation. The participation of Jitish Kallat is made possible by Galerie Templon.
The symposium is free with museum admission and will be followed by a Viewpoints/Keynote Address by Homi K. Bhabha, Harvard University, as part of Asia Society's Viewpoints program, at 6:30 pm.
Tickets for the Viewpoints/Keynote Address must be purchased separately: $25 members; $27 students/seniors; $30 nonmembers. For more information and tickets click here.
Symposium recap and panel videos
---
Part of the Season of India, a series of programs held in conjunction with the exhibition, The Progressive Revolution: Modern Art for a New India, on view at Asia Society Museum from September 14, 2018, to January 20, 2019. 
---
Presented in part by State Bank of India, proud Supporter of the Season of India.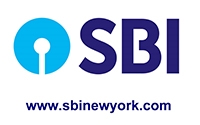 Event Details
11 a.m. - 5 p.m.
Asia Society
725 Park Avenue
New York, NY 10021
Free with museum admission.
20181025T110000 20181025T170000 America/New_York Asia Society: Symposium — The Progressive Genealogy: Art and Culture in Modern India Experts from various disciplines explore the idea of the "progressive" in early independent Indian society and its continuing relevance for India today.

For event details visit https://asiasociety.org/new-york/events/symposium-progressive-genealogy-art-and-culture-modern-india Asia Society 725 Park Avenue New York, NY 10021