Monkey Business: Japan/America Writers' Dialogue
VIEW EVENT DETAILS
Japanese and American writers in conversation
Join a lively conversation between contemporary Japanese and American authors. Continuing an on-going collaboration with Pen World Voice, Japan Foundation, and A Public Space, Asia Society is delighted to be hosting another international dialogue, curated and moderated by the co-founders and editors of Monkey Business, Motoyuki Shibata and Ted Goossen. This year genre-bending novelist Laird Hunt (Kind One, 2012), and Matthew Sharpe (You Were Wrong, 2010) come together with Akutagawa Award-winning novelist Toh EnJoe (Harlequin's Butterfly) and Fukushima-born Hideo Furukawa, Belka, Why Don't You Bark? ( translated by Michael Emmerich) for a provocative a cross-cultural encounter exploring the writer's voice in Japanese and English.
Monkey Business is a unique, cutting-edge annual literary journal which showcases newly-translated Japanese as well as contributions from contemporary American and British writers. A genre defying publication, Monkey Business has presented manga renditions by top Japanese artists of Kafka, Lafcadio Hearn, and Bruno Schulz, as well as short stories and poetry by such noted writers as Paul Auster, Hideo Furukawa, Haruki Murakami, and Charles Simic.
Admission includes a complimentary copy of Monkey Business Issue 4. Back issues will be available for purchase at the AsiaStore.
This year's edition of Monkey Business includes the visual tale "Everbody's Got Something to Hide Except Me and My Monkey," by the Japanese creative team Craft Ebbing & Co., Hideo Furukawa's "The Bears of Mount Nametoko: A Remix of a Tale by Kenji Miyazawa," and "Three Very Short Stories" by Matthew Sharpe, as well as a "visually translated," origami-inspired version of Hans Christian Andersen's "The Little Match Girl" by manga artist Fumiko Takano.
Brief samples preview of some of this year's writing:
"Wait two years."
"Two years?"
"I've got some unfinished work, so do me a favor and wait two years, that's all I ask. Two years from now, you'll find me lying dead outside your house. You can have my skin and my innards and everything."
These were the words that came from the bear's mouth.
Kojūrō stood there lost in thought, puzzled.
Meanwhile, the bear was backing away.
Then the bear started walking. More and more confidently. He didn't turn to look back. Kojūrō didn't shoot; the dog didn't bark.
Yes, even the dog was quiet.

— from Hideo Furukawa, "The Bears of Mount Nametoko: A Remix of a Tale by Kenji Miyazawa" (translated by Michael Emmerich)
Every night, my brother and I worked in the cellar, editing and admiring the images of Grandfather running through the night. We had all the time in the world, so there was never any need to compromise. If an arm was out of place, we could go back and reshoot it. Where a jump was needed, we could calculate the distance and plan the next shot. If a jump was to be forty yards, the maximum height needed was twenty yards. It was the record of Grandfather, on-screen. I would like to point out that this record was created while whacking through underbrush so dense that only the leafy tops of the bushes could be seen. It was never my intention that anyone see it as elder abuse. It may, however, have been a form of superhero abuse.

— from Toh EnJoe, "A Record of My Grandmother" (translated by Terry Gallagher)

A word from the co-editor Motoyuki Shibata —
"Every time we come up with a new issue of Monkey Business we think it's the best one we've ever done, and with this Issue 4, once again we think it's the best one we've ever done. We have wonderful stories by our regulars — Hiromi Kawakami, Hideo Furukawa and Sachiko Kishimoto — and by newcomers like Craft Ebbing & Co.; also, our friends from the other side of the Pacific gave us their new terrific pieces: Stuart Dybek, Brian Evenson, Matthew Sharpe ... So this is really the best one we've ever done — until maybe we come up with Issue 5 next year!"
Praise for Monkey Business:
"An astonishment, by turns playful and profound, that makes you wish it were a monthly." — Junot Diaz, author of The Brief Wondrous Life of Oscar Wao
 
Speakers
Toh EnJoe made his debut in 2007 with The Self-Reference ENGINE, which was translated by Terry Gallagher and published in 2013. EnJoe has a doctoral degree in physics, and his work often has played with the genre of science fiction. His versatility in language is reminiscent of Vladimir Nabokov, which is especially evident in his Akutagawa Award-winning novel Harlequin's Butterfly (2012). His works include Of the Baseball (2008) and A Perfect Day for Banana-Peeling (2012). EnJoe has just received a Philip K. Dick Award Special Citation.
Hideo Furukawa's apocalyptic imagination shows affinities with writers like Gabriel García Márquez and Steve Ericson. He was born and grew up in Fukushima, and in some of his works he has written about the northern part of Japan (Holy Family, 2008), while he has created alternative global history in others (Namu Rock 'n' Roll Twenty-One-Part Sutra, 2013). Furukawa is a regular contributor to Monkey Business, and his novel Belka, Why Don't You Bark? (2005) was translated by Michael Emmerich and published in 2012.
Laird Hunt has been hailed by Paul Auster as "one of the most talented young writers on the American scene today." His genre-bending novels include Indiana, Indiana (2003) and The Ray of the Star (2009). Kind One (2012), his latest work, was a finalist for the 2013 PEN/Faulkner Award for Fiction. He started writing seriously in the early 1990s while he was living in Kumagaya, a Tokyo suburb. He currently teaches at University of Denver.
Matthew Sharpe creates a unique voice — or voices — in each of his works, which include The Sleeping Father (2003), Jamestown (2007), and You Were Wrong (2010). He has been described by the Washington Post as a "consistently surprising writer, who puts as many crazy demands on the English language as it's ever endured." He teaches creative writing at Columbia University, and since May 2013 has been posting a very short story each week at Very short stories r us.
Monkey Business: New Writing from Japan
Ted Goossen, translator and editor also teaches Japanese literature and film at York University in Toronto. He is the general editor of The Oxford Book of Japanese Short Stories and has published translations of stories and essays by Hiromi Kawakami, Haruki Murakami, Yōko Ogawa, Sachiko Kishimoto, and Naoya Shiga, among others. He an editor of the literary journal Monkey Business: New Writing from Japan.
Motoyuki Shibata, translator and editor, teaches American literature and literary translation at the University of Tokyo. Among others, he has translated Paul Auster, Stuart Dybek, Kelly Link, Steven Millhauser, Richard Powers, Charles Simic, and Barry Yourgrau. He is the founding editor of Monkey Business: New Writing from Japan.
Read an interview with Hideo Furukawa on Asia Blog
Part of Citi Series on Asian Arts and Culture.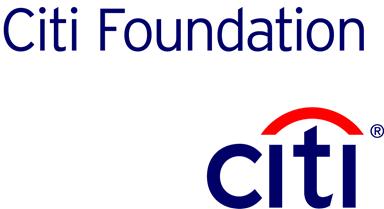 Co-presented by Asia Society and Japan Foundation.
Co-sponsored by A Public Space and Monkey Business.
In conjunction with PEN World Voice Festival 2014 (April 28–May 4, 2014).
Can't make it to this program? Tune in to AsiaSociety.org/Live at 2:00 pm New York time for a free live webcast. Viewers are encouraged to submit questions to moderator@asiasociety.org.
Event Details
2 - 4 p.m.
725 Park Avenue (at East 70th Street), New York, NY
Buy Tickets - Members
Buy Tickets
$10 Asia Society and PEN members; $12 seniors/students; $15 nonmembers