The Delinquent
VIEW EVENT DETAILS
New York Asian Film Festival
Presented by New York Asian Film Festival
in association with Asia Society
The Delinquent 憤怒青年
Hong Kong, 1973
Running Time: 96 minutes
Format: Digibeta
Language: Mandarin with English subtitles
Director: Chang Cheh and Kuei Chih-hung
Starring: Wong Chung, Lily Li, Betty Pei Ti, Fan Meisheng
One of the Shaw Brothers' best and most underrated directors, Kuei Chih-hung (Boxer's Omen) made his directorial debut with this attack dog of a film that leaps off the screen and goes for the audience's throat. Chang Cheh is listed as co-director, but he really just slapped his name on to reassure studio boss Run Run Shaw. Every angry inch of this movie belongs to Kuei, from the opening credits of star Wang Chung smashing through photos of Hong Kong, to a final fish-eye shot from the POV of a dying man. One of the most aggressively experimental action movies ever to come out of Shaw Brothers, Kuei directed it like he'd never get a chance to make another movie, cramming in every wild idea he ever had. Wang plays an angry young man sweating to death in the grotty ghetto of modern-day Hong Kong, watching life pass him by one salty teardrop at a time. Throwing punches at the slightest instigation, Wang is recruited by a local gang and he has only one rule: never rob the warehouse where his dad works as a security guard. It takes about five minutes for that rule to get thoroughly violated, and after a long, tense, excruciating buildup, the film erupts into a final series of brutal fights that will leave you breathless. Truly feral.
Watch the trailer:
Part of Sir Run Run Shaw Tribute. Presented with the support of Hong Kong Economic and Trade Office New York and Celestial Pictures.
Package discount (applies to New York Asian Film Festival programs at Asia Society):
Buy 3 tickets for 3 unique programs (or more) in one transaction to receive $1 dollar off each ticket. In-person or phone purchase (212-517-2742) only.
Check out the Asia Society's New York Asian Film Festival line-up. 
Check out the complete schedule of New York Asian Film Festival (June 24-July 14). For up-to-the-minute Festival updates, visit: www.facebook.com/NYAFF.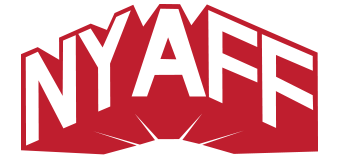 Event Details
3 - 4:36 p.m.
725 Park Avenue, New York, NY
Online ticketing is now closed for this program. Tickets are available for purchase in-person. $8 Asia Society members; $10 seniors and students w/ID; $12 nonmembers. Package discount available. Check details on the left.

Add to Calendar
20140713T190000
20140713T203600
UTC
Asia Society: The Delinquent
725 Park Avenue, New York, NY
---