New York Asian Film Festival at Asia Society
July 11, 13, 14, 2014
Asia Society and Museum
725 Park Avenue (at 70 Street)
New York, NY 10021
The 13th New York Asian Film Festival (June 27-July 14, 2014) will feature 60 films, including 1 major international premiere, 20 North American premieres, 6 U.S. premieres, and 11 more films making their New York City debuts. Over 20 star filmmakers and celebrity guests will travel from Australia, China, Hong Kong, Japan, Korea, and Taiwan to attend events. Programs will take place at Asia Society, Film Society of Lincoln Center, and Japan Society. 
Click on programs for more details and tickets.
Package discount (applies to New York Asian Film Festival programs at Asia Society):
Buy 3 tickets for 3 unique programs (or more) in one transaction to receive $1 dollar off each ticket. In-person or phone purchase (212-517-2742) only.
---
Programs at the Asia Society: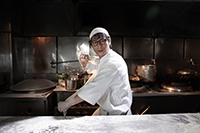 Korean Short Film Madness
Friday, July 11, 2014, 6:30 pm
The latest and best Korean short films from the Mise en Scène Short Film Festival. Established by some of Korea's biggest filmmakers including Bong Joon-Ho and Park Chan-Wook, this festival has nurtured many industry professionals, including Yeun Sang-Ho, director of King of Pigs. Click on program title for details.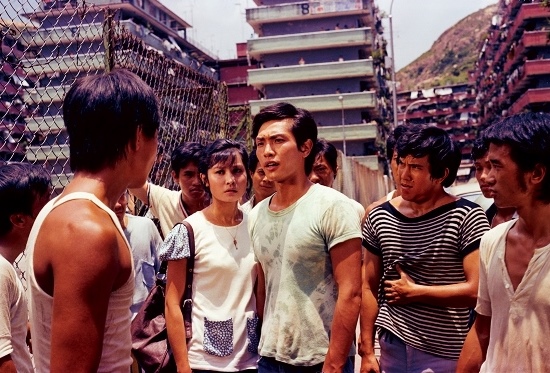 The Delinquent
Dir. Chang Cheh, Kuei Chih-hung. Hong Kong. 1973. 96 min. Digibeta. With English subtitles.
w. Wong Chung, Lily Li, Betty Pei Ti, Fan Meisheng
Sunday, July 13, 2014, 3:00 pm
One of the Shaw Brothers' best and most underrated directors, Kuei Chih-hung (Boxer's Omen) made his directorial debut with this attack dog of a film that leaps off the screen and goes for the audience's throat. Chang Cheh is listed as co-director, but he really just slapped his name on to reassure studio boss Run Run Shaw. Every angry inch of this movie belongs to Kuei, from the opening credits of star Wang Chung smashing through photos of Hong Kong, to a final fish-eye shot from the POV of a dying man. One of the most aggressively experimental action movies ever to come out of Shaw Brothers, Kuei directed it like he'd never get a chance to make another movie, cramming in every wild idea he ever had. Wang plays an angry young man sweating to death in the grotty ghetto of modern-day Hong Kong, watching life pass him by one salty teardrop at a time. Throwing punches at the slightest instigation, Wang is recruited by a local gang and he has only one rule: never rob the warehouse where his dad works as a security guard. It takes about five minutes for that rule to get thoroughly violated, and after a long, tense, excruciating buildup, the film erupts into a final series of brutal fights that will leave you breathless. Truly feral.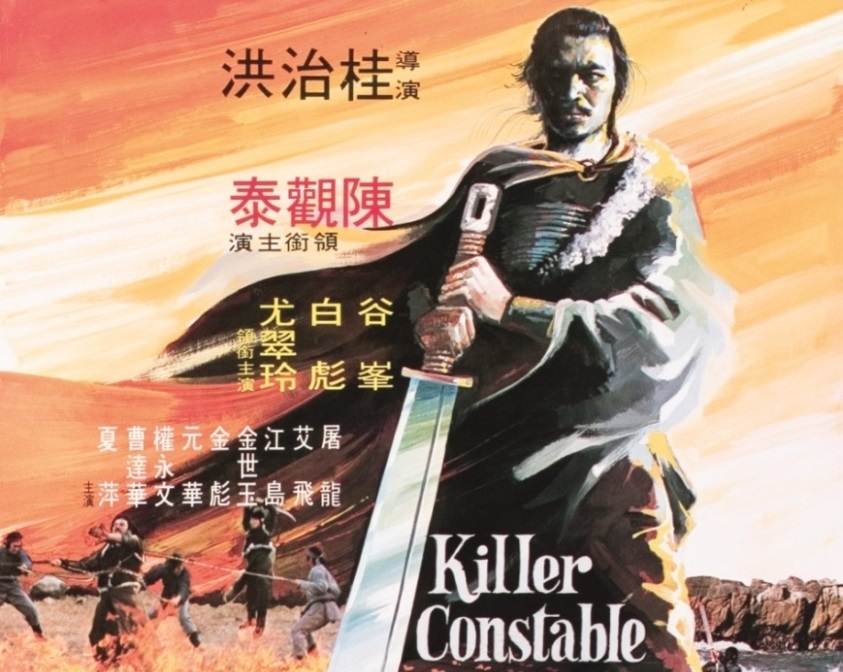 Killer Constable (Karate Exterminators)
Dir. Kuei Chih-hung. Hong Kong. 1980. 98 min. Digibeta. With English subtitles.
w. Chen Kuan-tai, Kuk Fung, Tso Tat-wha, Jason Pai Piao
Sunday, July 13, 2014, 5:10 pm
Probably Kuei Chih-hung's masterpiece, this is the martial-arts movie served bleaker and angrier than ever before. Coming at the end of the new wuxia cycle that kicked off in 1967 with The One-Armed Swordsman, Killer Constable is a movie in which everyone is exhausted to the depths of their souls, every swordsman is a sadist, and every blade has to be bathed in blood before it's put away. Shaw Brothers legend Chen Kuan-tai out-grims the Grim Reaper playing a Qing Dynasty constable assigned by the empress to track down a stolen shipment of gold. Nothing stands in the way of his mission — not women, not children, not even his friends. Unfolding over a series of black, smoky, impressionistic wastelands, this is the kind of movie that's soaked in so much gore and drowning in so much despair that you can barely breathe from the first frame to the last.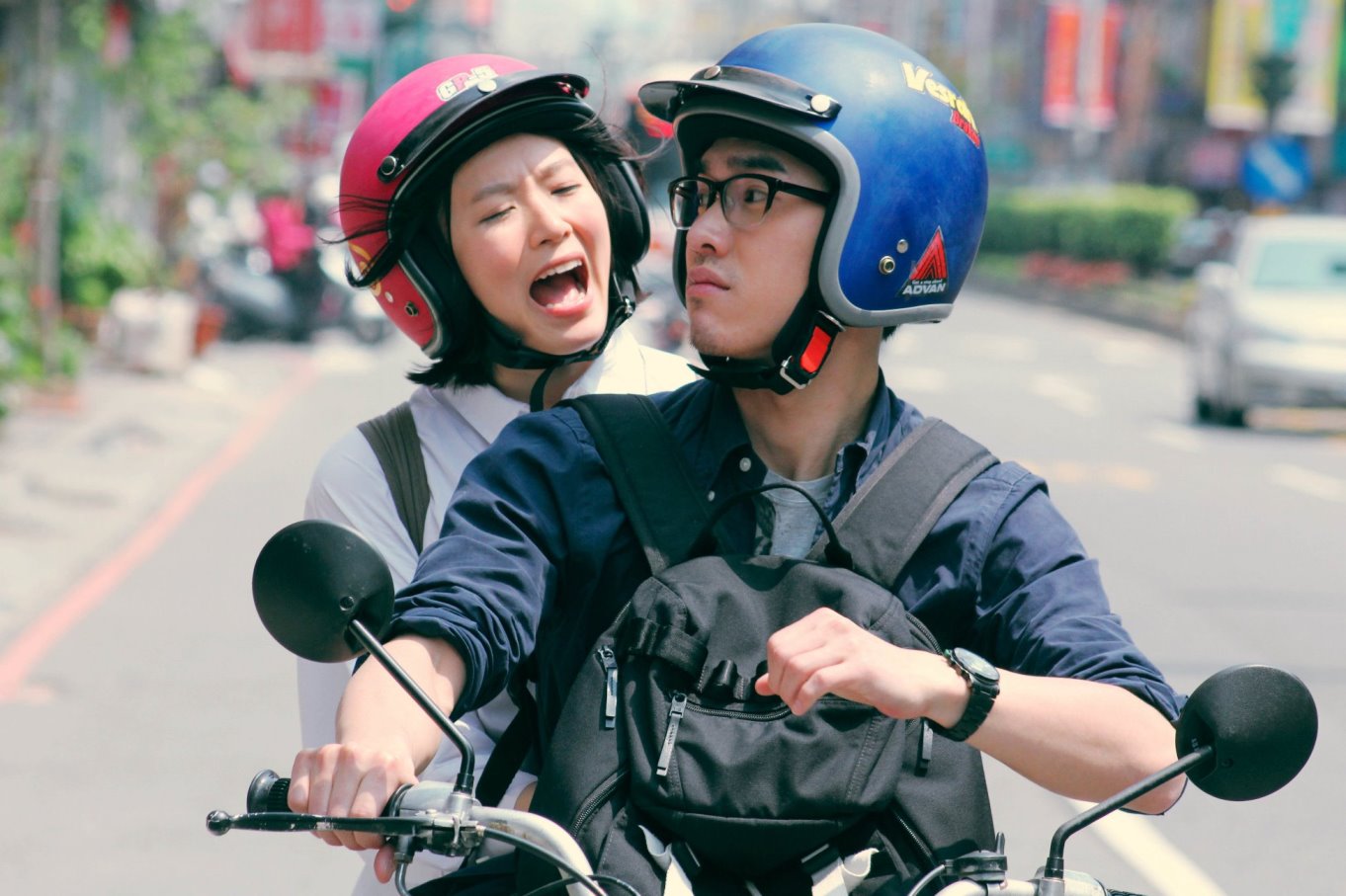 Apolitical Romance
Dir. Hsieh Chun-yi. Taiwan. 2012. 88 min. HDCam. With English subtitles.
w. Bryan Chang Shu-hao, Huang Lu, Qian De-men, Lu Xue-feng
Sunday, July 13, 2014, 7:20 pm
A China-Taiwan cross-cultural rom-com with an excellent, unforced chemistry between its leads, Apolitical Romance follows Mainland girl (Huang Lu) as she visits Taiwan and gets involved with a local guy (Bryan Chang) who helps her track down her grandmother's first love from 60-odd years ago. Despite its English title, politics are never far below the surface, though always in a light, easy way. Huang's feisty, argumentative Mainlander (with the actress turning on a broad Beijing accent) contrasts notably with Chang's softer, almost boyish Taiwanese, who throws a tantrum when she criticizes his collection of robot toys. She's constantly referring to Taiwan as a "province" rather than a country. In return, he tries to teach her some Taiwanese (Hokkien) dialect, and introduce her to local food. As the barriers start to fall, and she mellows, the romance starts to click in emotionally, with an airport finale that teases the audience whether the two representatives of Greater China territories will "unify" their relationship.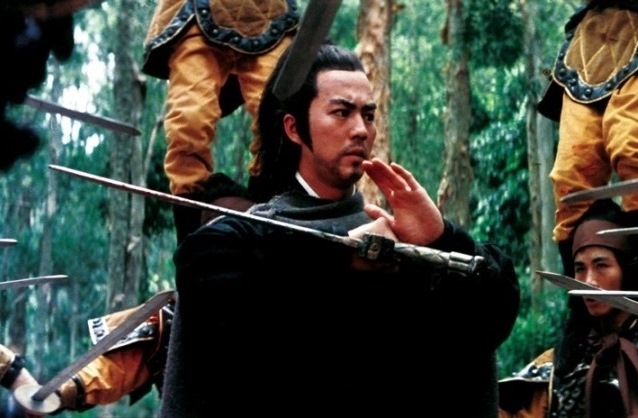 The Magic Blade
Dir. Chor Yuen. Hong Kong. 1976. 97 min. 35mm. With English subtitles.
w. Ti Lung, Lo Lieh, Ching Li, Tanny Tien Ni
Monday, July 14, 2014, 6:00 pm
We've been aching to show The Magic Blade for ages, and we're thrilled that time has finally come. One of the finest wuxia films ever made (#85 on Time Out Hong Kong's list of the Greatest Hong Kong Films of All Time), The Magic Blade is a near-perfect mixture of swordplay, fantasy, martial arts, heroic bloodshed (and we do mean bloodshed), and more Ti Lung greatness than any moviegoer could ever ask for. Adapted from Gu Long's celebrated novel, The Magic Blade is a career highlight for both director Chor Yuen and star Ti Lung, paired with an equally terrific Lo Lieh in some of the best choreographed fights in Shaw Brothers history. It remains one of the true classics of the entire Shaw Brothers library and is not to be missed under any circumstances. So don't.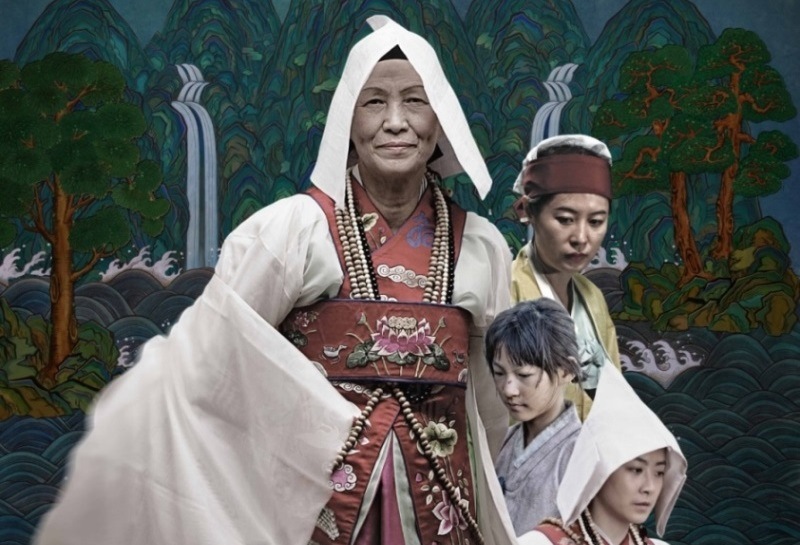 Manshin: Ten Thousand Spirits
(Closing Night Film)
Dir. Park Chan-kyong. Korea. 2013. 105 min. HDCAM. With English subtitles.
w. Kim Keum-hwa, Moon So-ri, Ryoo Hyoun-Kyoung, Kim Sae-ron
Monday, July 14, 2014, 8:05 pm
Directed by visual artist Park Chan-kyong (Day Trip and Night Fishing, both co-directed with his brother Park Chan-wook), Manshin is a cinematic feast for the mind and the senses, a thought-provoking mystical journey into the psyche of Korea and its modern history through the life story of Korea's most famous living shaman, Kim Keum-hwa. Both the life of Kim — who was born in 1931 and became a shaman at 17 — and significant moments of modern Korea are chronicled through rare archival footage, performances of shamanistic "gut" rituals, dramatic reenactment of real stories (Moon So-ri portrays Kim in the 1970s), and even animation and fantasy sequences. Featuring original music by Lee Tae-won, Manshin transports viewers beyond the borders of past and present, South and North Korea, life and afterlife, reality and fantasy. It is unlike any other film you'll see at NYAFF this year. Q&A with actress Moon So-Ri.
Watch the Q&A on video here.